Eliza Dushku Was Paid $9.5 Million to Stay Quiet About Sexual Harassment on CBS Show Bull
Eliza Dushku signed on for three episodes of the CBS show Bull in March 2017 and was told there were plans to make her a series regular. But after she confronted the show's star Michael Weatherly about inappropriate sexual comments he'd made toward her on set that made her uncomfortable, she was suddenly written off the show. CBS paid her a confidential settlement of $9.5 million, which is approximately what she would have made as a cast member for four seasons, The New York Times reports.
Dushku, whom you might know from Buffy the Vampire Slayer and Bring It On, alleged that Weatherly's comments included remarks about her appearance, "spanking" her, and rape jokes. When the two were filming a scene in a windowless van, Weatherly said he would take her into his "rape van," People reports. In another instance, Dushku made a gesture with three fingers on set, and Weatherly responded by saying it meant she wanted to have a threesome with him and another guy from Bull. She said the crew laughed at this exchange.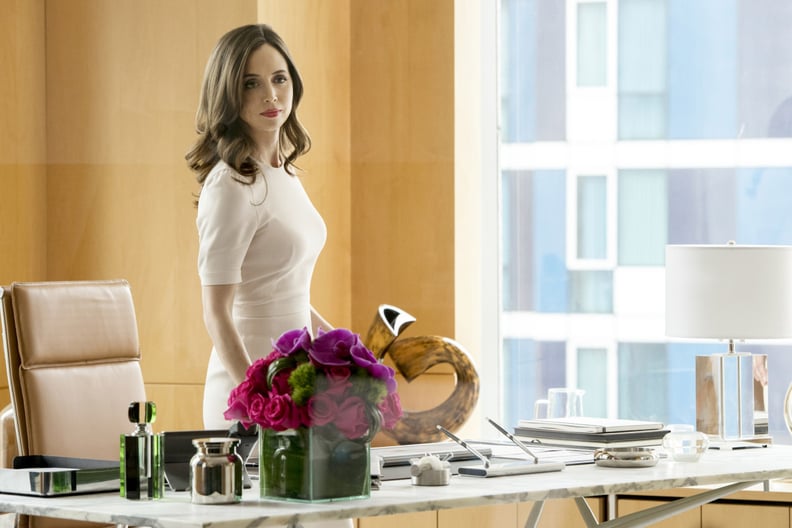 The settlement came in January of this year, but it forbid Dushku from talking about her experiences on the show. The details of the allegations and settlement are now being discussed as CBS's larger investigation into Les Moonves continues. Numerous women through the years have accused the former CBS chief of sexual harassment, including actress Cybill Shepherd, who says her show was canceled after she rejected his request to come home with him. He allegedly told her his wife and "mistress" didn't turn him on and said, "Well, you know, why don't you let me take you home?"
Weatherly released a statement to The New York Times following Dushku's accusations. He said, "During the course of taping our show, I made some jokes mocking some lines in the script. When Eliza told me that she wasn't comfortable with my language and attempt at humor, I was mortified to have offended her and immediately apologized. After reflecting on this further, I better understand that what I said was both not funny and not appropriate and I am sorry and regret the pain this caused Eliza."
A CBS spokesperson gave a statement to People, saying, "The allegations in Ms. Dushku's claims are an example that, while we remain committed to a culture defined by a safe, inclusive, and respectful workplace, our work is far from done."