12 Embarrassing Christmas Songs You Definitely Turn Down in the Presence of Others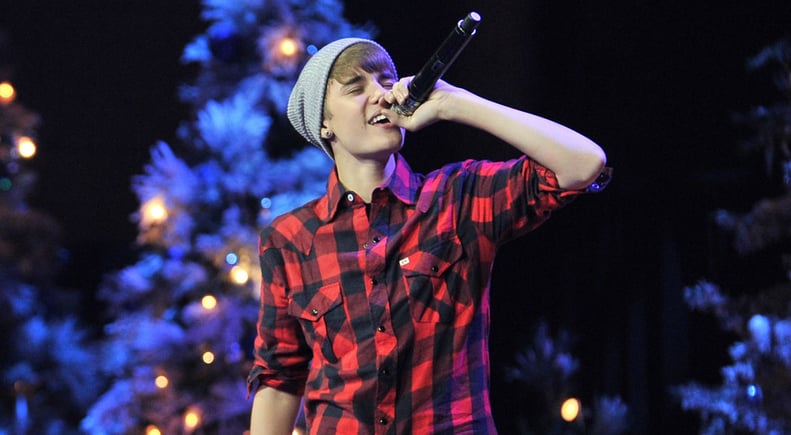 Getty | George Pimentel
Christmas is the perfect time of year to grab a cup of cocoa, sit by the fire, and listen to timeless and classic albums from Nat King Cole and Bing Crosby. But while we all can't get enough of the popular holiday tunes every year (Mariah Carey, we're lookin' at you), there are some songs that we just don't want to admit to loving (passionately loving, at that). From Justin Bieber's "Mistletoe" to Hanson's "Merry Christmas, Baby," there are plently of songs that we turn down when stopped at red lights, in elevators with other people, or at our desks at work. These songs live within all of us, and it's time to let our freak flags fly.
01
"Sleigh Ride" by TLC
TLC's holiday song makes you want to dance and break out matching Christmas outfits.
02
"Kiss Me at Midnight" by *NSYNC
We all listened to this song while imagining kissing our crush on New Year's Eve.
03
"My Only Wish This Year" by Britney Spears
Britney Spears makes any day special, but a Christmas song asking Santa to bring her her true love is just magic.
04
"Merry Christmas, Baby" by Hanson
Our crushes on Hanson somehow grew three sizes when snow was added to the mix.
05
"The Chipmunk Song (Christmas Don't Be Late)" by Alvin and the Chipmunks
Between the cute chipmunk voices and the catchy beat, this song brings back the innocence of Christmas.
06
"Merry Christmas, Happy Holidays" by *NSYNC
This is one of the greatest songs and music videos of all time. We're not even that embarrassed to blast this one on full volume.
07
"Last Christmas" by Wham!
Whether you're stuck at a family party or run into an ex when you're back at home for the holidays, if this song comes on, everything instantly gets better.
08
"Mistletoe" by Justin Bieber
Justin Bieber really turns on his charm in this music video, and we honestly can't resist it.
09
"Greatest Time of the Year" by Aly & AJ
Who doesn't want a little bit of rock and girl power on their holiday playlist? This song gives you both.
10
"Baby, It's Cold Outside" by the Glee Cast
Not only is every Glee Christmas song on our iPods, but this one is particularly special because of the adorable romance between Kurt and Blaine.
11
"All I Want For Christmas Is You" by Michael Bublé
While Mariah Carey's version will always be number one, we do have to admit that this version is just perfect for a snowy night in.
12
"Santa Claus Lane" by Hilary Duff
This song just takes you right back to that classic Lizzie McGuire episode where she fulfilled your childhood dream of kissing Aaron Carter underneath the mistletoe. Sadly, it's not available on Spotify.