Who Will Host The Bachelor After the Final Rose Special?
The Bachelor Taps Emmanuel Acho to Replace Chris Harrison For After the Final Rose Special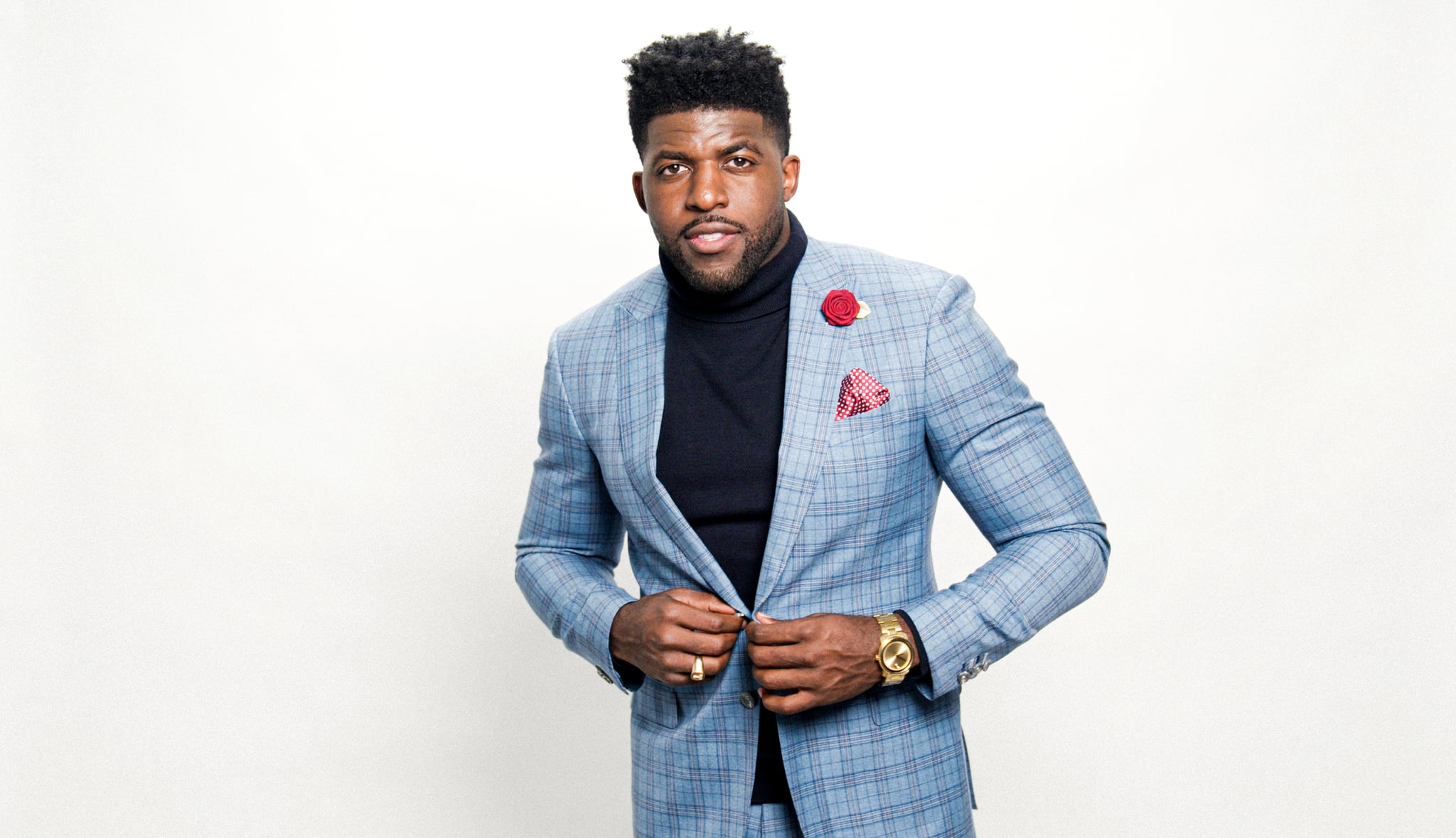 Image Source: Chris Pavlica / ABC
It's official: The Bachelor has found its host for the "After the Final Rose" special. Though fans speculated that Rachel Lindsay would take on the role since she has an extensive history of hosting, the job has gone to former NFL player Emmanuel Acho, another public figure well-known for his hosting chops. Acho dropped the news himself, writing out an announcement on his Instagram page on Feb. 27.
"I've accepted the Rose and am honored to be hosting the @bachelorabc After the Final Rose this year," he captioned the photo. "It's been a pivotal season, and this episode will hopefully be one of the most storied shows in TV history. Empathy is needed and change is coming. Share the news! I'll see y'all then! 🌹 ❤️"
Acho is taking the reigns from The Bachelor's Chris Harrison after the 49-year-old announced he was temporarily stepping down from his hosting duties. The move was a result of intense backlash following Harrison's Feb. 9 interview with Lindsay on Extra to discuss the accusations of racism against current contestant (and rumored front runner) Rachael Kirkconnell. During the almost 14-minute interview, Harrison dismissed fans' concerns over Kirkconnell's actions and defended the young woman for attending "a party." His attitude toward Lindsay and fierce defense of Kirkconnell's past resulted in an uproar both in and out of the Bachelor community.
Neither Harrison nor ABC have defined how long his "temporary" step down will last — we only know that he won't be hosting the "After the Final Rose" special. Although many fans have seen the break as permanent, nothing is proving that true — especially since The Bachelorette is due to begin filming soon. If Harrison gets replaced in the long run, they need to find a new host fast. Fans had their ideas about who could replace Harrison for the special, but the choice of Acho is a smart one. The Fox Sports analyst has made a name for himself tackling the "hard questions" people have about race. He wrote a New York Times bestselling book titled Uncomfortable Conversations with a Black Man, which is also the name of his YouTube series.
He's familiar with Bachelor Nation, being friends with Lindsay, fan-favorite Mike Johnson, and others. Since Acho will be speaking with Matt James about his journey, as well as talking to the season's finalists including Michelle Young, Bri Young, and Kirkconnell, we can assume that ABC made this decision to seemingly usher in an honest conversation on race. The "After the Final Rose" special will air on March 15, after the season finale of The Bachelor.