The Real Story Behind Diego Luna's Narcos: Mexico Role Is the Stuff of Nightmares
You probably recognize Diego Luna as Cassian Andor from Rogue One: A Star Wars Story, but we have a feeling you're going to have a hard time recognizing him in his dark next role. Netflix's original crime drama Narcos is returning for another season, but rather than continuing the story of the DEA's battle with Colombian drug kingpin Pablo Escobar and the Cali Cartel, the show will instead air a companion series focusing on drug trafficking in 1980s Mexico. Luna will portray Félix Gallardo (also known as El Padrino), one of the biggest narcos in the history of Mexico and the founder of the modern Mexican drug trade. Read on to learn about the infamous Gallardo and prepare yourself for when Narcos: Mexico premieres in November!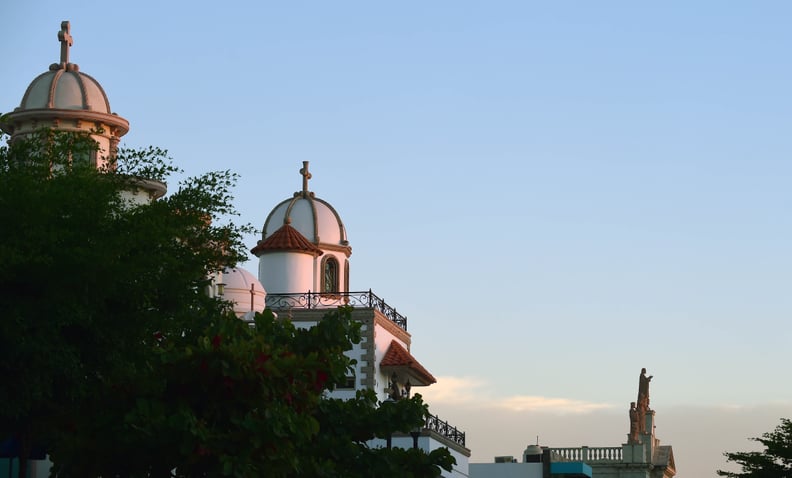 Early Life
Miguel Ángel Félix Gallardo — commonly referred to as El Padrino (The Godfather) — was born in 1946 in Culiacán, Mexico. Though he would later become a Mexican drug lord who formed the Guadalajara Cartel and controlled almost all of the drug trafficking in Mexico, Gallardo was first employed as a federal judicial police agent after college.
While working as a bodyguard for the children of Leopoldo Sanchez Celis, the governor of Sinaloa, Gallardo developed political connections (including one with feared drug lord Pedro Avilés) that he used to help build his drug trafficking organization. Together with Rafael Caro Quintero and Ernesto Fonseca Carrillo, Gallardo gradually took control of the trafficking routes that he inherited from Avilés after his death.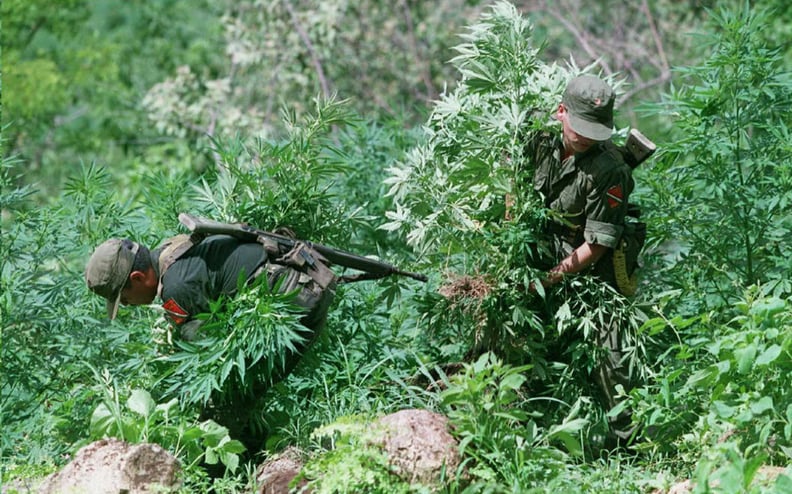 Life in the Guadalajara Cartel
After President Reagan established the South Florida Task Force in an attempt to curb drug trafficking through Florida, Gallardo was contacted by Colombian cartels, and he established a relationship with the infamous Medellín Cartel's cocaine trafficker Pablo Escobar. Though Gallardo formerly controlled most of the marijuana and heroin smuggled into the US, he began to help the Colombian cartels smuggle cocaine as well.
The Drug Enforcement Administration became increasingly suspicious of Gallardo, and DEA agent Enrique "Kiki" Camarena was sent to Mexico to infiltrate Gallardo's gang. Thanks to Camarena's intel, a 2,500-acre marijuana plantation called Rancho Búfalo was destroyed by the Mexican military. Gallardo figured out the source of the leak, and in 1985, Camarena was kidnapped, tortured, and killed.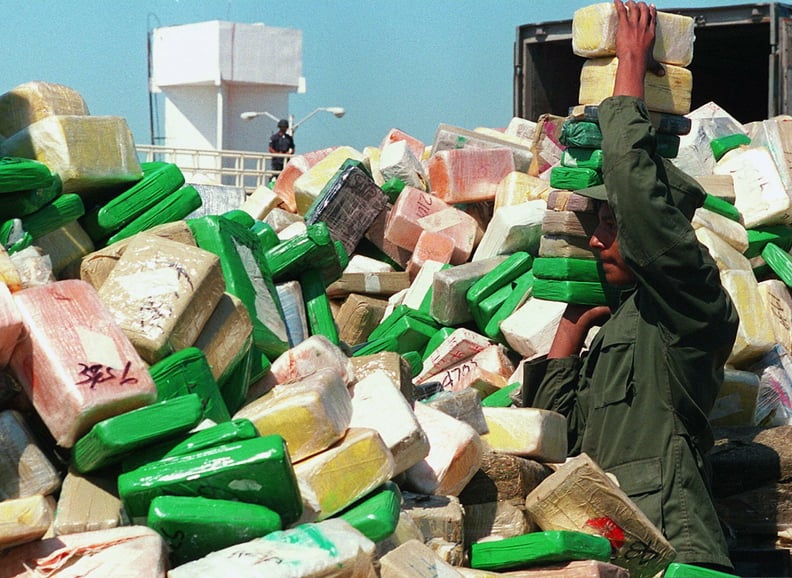 His Arrest
The discovery of Camarena's kidnapping and murder lead to Operation Legend, one of the largest DEA homicide investigations in history, and Gallardo and his cohorts Ernesto Fonseca Carrillo and Rafael Caro Quintero were declared the main suspects. Fonseca and Quintero were both quick apprehended, but Gallardo managed to evade the DEA for four years, until he was arrested in Mexico on April 8, 1989.
He managed to still run his empire from prison before he was relocated to a maximum security facility in Mexico. Now 72, Gallardo still remains in federal penitentiary in Morelos, serving out the remainder of his 37-year sentence.