These Are the 8 Most Important Hands of the King (or Queen) on Game of Thrones
Being the Hand of the King (or Queen) on Game of Thrones is a double-edged sword. They have almost all of the power and influence of the king but get little of the recognition. The Hand is the king or queen's most trusted adviser and can even act on behalf of the ruler. As a result, the Hand often gets stuck with a lot of responsibility and work that the ruler doesn't have time for (or doesn't want to deal with). It also means that a particularly power-hungry Hand could influence events far more than people realize.
Over the course of the seven seasons, we've seen a lot of Hands come and go (and a lot of rulers too). But just who exactly has shouldered the responsibility of second most powerful person in the Seven Kingdoms?
01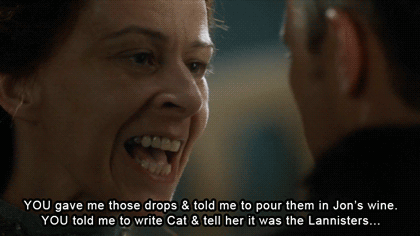 Jon Arryn
Hand to: Robert Baratheon
Jon Arryn was a mentor to Robert (and Ned) before the events of Game of Thrones started, but the controversy surrounding his sudden death meant that his actions when he served as Hand were closely examined. Ned Stark investigated what Jon Arryn had been up to just before his death and came to the shocking conclusion that Robert's children were actually Cersei and Jaime's children — and Jon Arryn had figured it out as well.
In season four, Lysa "Crazytown" Arryn, Jon's widow (pictured here in lieu of her dead husband), revealed that she had poisoned her husband at the urging of Petyr Baelish and essentially put many of the events of Game of Thrones in motion. Sorry, Jon. When you've got Littlefinger against you, you don't really stand a chance.
02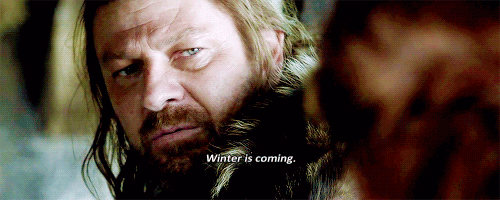 Eddard Stark
Hand to: Robert Baratheon
Best friends with Robert since childhood (though they became more estranged after Robert became king), Ned was far too moral of a man to be Hand of the King. Once he found out the shocking truth that Jon Arryn had discovered, he stuck to his guns about trying to keep Joffrey from taking the throne — perhaps too stubbornly. Without Robert, he had no real allies left in King's Landing to protect him, and things quickly went downhill. He didn't know how to play the game of thrones and was surrounded by powerful people who did know how to play — not to mention he was at the mercy of a sadistic child-king. Poor Ned.
03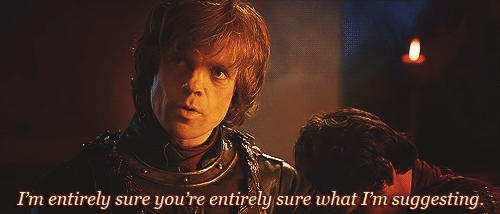 Tyrion Lannister
Hand to: Joffrey Baratheon
Being an actually decent Lannister, Tyrion really does try to do good things as the Hand — but in a city ruled by people with secret loyalties and elaborate deceptions, his time gets taken up fast. Tyrion holds his own for the most part, though, by deploying his own formidable wit and deception to figure out who he can (and can't) trust in King's Landing.
A Hand under a weak king can wield serious power, but a Hand under an oppressive boy-king is gonna have a bad time. Joffrey's general awfulness (especially toward Sansa) could only be reined in and smoothed over so much. Perhaps most of all, Tyrion brings the metaphor of the Hand acting on behalf of the king to life at the Battle of Blackwater Bay, when Joffrey hides like the little coward he is and Tyrion leads the charge against Stannis's forces himself. And after all that? Tyrion is unceremoniously removed from his position . . . by his own father.
04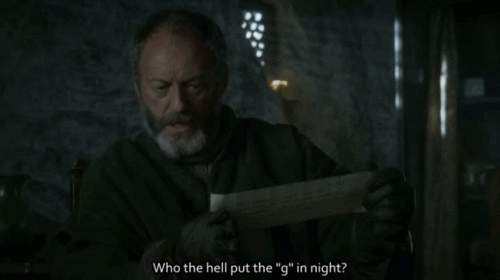 Davos Seaworth
Hand to: Stannis Baratheon
Davos was a Hand who deserved so, so much better. Ser Davos Seaworth is loyal to Stannis until the end, despite the influence of Melisandre that clearly changes Stannis into a very different ruler from the one Davos knew before. Davos isn't even there when Stannis meets his end in season five, and when the dust settled after the battle between Stannis's army and the Boltons, Davos had to find a new place for himself and a new leader to follow. Luckily the Onion Knight is tough, and Davos has already proven to be a valuable asset to Jon and Sansa as they take back power in the North.
05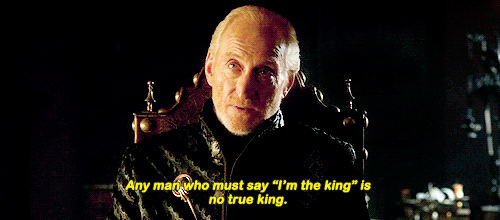 Tywin Lannister
Hand to: Joffrey Baratheon
Tywin is no newbie to being Hand of the King — he was Aerys Targaryen's Hand, which was no small task. He's ruthless, clever, and fearless, employing whatever means necessary to accomplish what he believes should be done for the good of the realm (which usually ends up being very beneficial for his family, too). This includes trying to marry two of his children off to Loras Tyrell and Sansa Stark, not to mention orchestrating the Red Wedding. Ugh. For however unflinching and unpleasant Tywin was, he did bring one thing to the table that everyone enjoyed: he took none of Joffrey's whiny nonsense. At one point Tywin even sends Joffrey to bed without supper. That's ballsy, considering Joffrey once killed a prostitute with a freaking crossbow.
By the end of season four, Tywin serves as Hand of the King to Tommen after Joffrey is poisoned and proves that he gives exactly zero f*cks about his youngest son being wrongly accused of the regicide. Even though he is appointed to preside over the trial by Tommen, Tywin still sentences Tyrion to death. You can only push someone so much, and Tyrion takes out his father with a crossbow as he sits on the toilet. A satisfying but rather undignified way for such a towering figure to die, whatever his (admittedly major) personality flaws.
06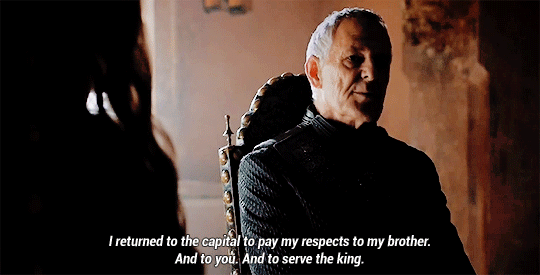 Kevan Lannister
Hand to: Tommen Baratheon
Brother to Tywin, Kevan takes control as Hand once Cersei is arrested by the High Sparrow in season five and forced to do her humiliating walk of atonement. He isn't happy with the way Cersei takes over the Small Council after Tywin's death and doesn't think she should be involved with running the realm at all. He even walks out on Cersei and Jaime in season six when they try to join a Small Council meeting.
For what it's worth, Kevan does go along with Jaime and Cersei's plan to have the Tyrell army take Margaery and Loras back from the High Sparrow, but that all goes to hell when Tommen decides to make the religious leader his ally. Kevan is, unfortunately, very present at the Sept of Baelor when Cersei has it blown up with wildfire at the end of season six, so that's the end of him. The Hand of the King and the King himself, both dead probably within an hour of each other.
07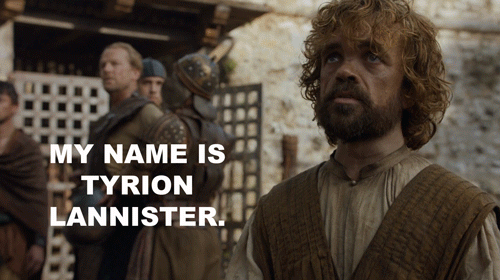 Tyrion Lannister (again)
Hand to: Daenerys Targaryen
Under Joffrey, Tyrion was constantly trying to keep his head above water serving a horrible king among selfish people who only valued influence and favors. Not exactly the place for someone who prizes real knowledge and accomplishments like Tyrion to really thrive. Under Daenerys, however, he's a well-needed voice of reason and wisdom for a fierce leader, who truly values what he brings to the table. Sure, his record hasn't been perfect (ahem, that "deal" with the slave masters?), but Daenerys knows a good adviser when she sees one. No wonder he swore to serve as her counsel forever.
When it comes to a good balance between ruler and Hand, this one might be perfect: an experienced Hand with knowledge of Westerosi politics who truly believes in his queen and an ambitious, badass ruler who has no problem showing her power but still recognizes that she can learn a lot from those around her.
08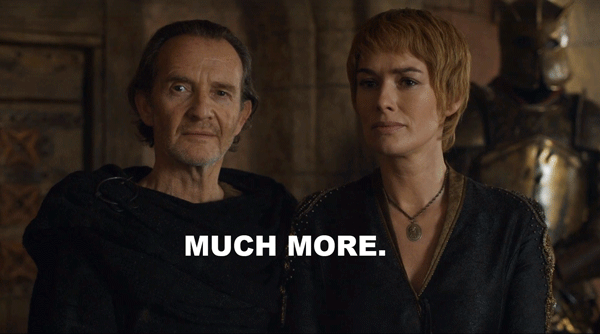 Qyburn
Hand to: Cersei Lannister
In case you were freaking out too much over what was happening to notice, when Cersei is crowned queen in the season six finale, you can indeed see Qyburn wearing the unmistakable pin of the Hand. It's not exactly surprising considering how few allies Cersei has left these days, but it can't mean anything good for the future.
Qyburn has been gaining favor with Cersei in little ways since season four, and now that he's in such a powerful position, it's easy to see how dangerous he could be on a grand scale. Anyone who would willingly bring the Mountain back to life isn't exactly someone you'd want whispering into the queen's ear. He has had no qualms about helping Cersei's cause, no matter how unpleasant the methods (ahem, using children to murder?!), and he's always stuck by her, even through her arrest and trial in season five.
After Cersei's insane power grab in season six, who knows what might be in store for King's Landing — but it's safe to say that whatever plans Cersei has, Qyburn will be there to help carry them out.