We Have Game of Thrones Finale Pictures and There Is a LOT to Go Over
We've never been so excited and so devastated at the same time. Game of Thrones season finale pictures are here, which means we're finally getting a glimpse at what is sure to be an epic conclusion to season seven. It also means we're about to get our last dose of Game of Thrones for a long, long time. After all, the eighth season may not be coming until 2019. But let's not worry about that right now; we have some serious speculating to do. What do the finale pictures hold? Who will survive and who will die?! We're whipping out our opera glasses and scouring every inch of every snap.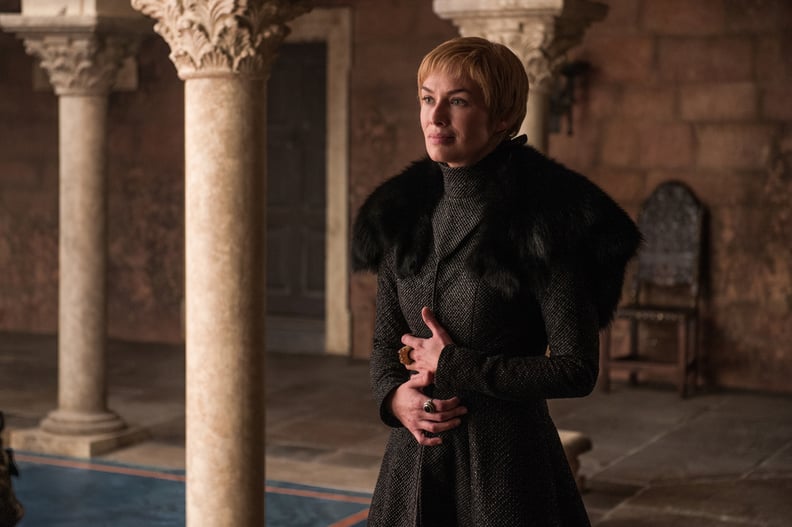 Bad News For Cersei?
Cersei's face here looks like a mixture of rage and unhappiness. And she's holding her stomach. Does this mean she lied about her pregnancy? Or maybe she lied about who the father is? There's always the even more unpleasant option: she miscarried, and she's preparing for the Mad Queen rage spiral of the century.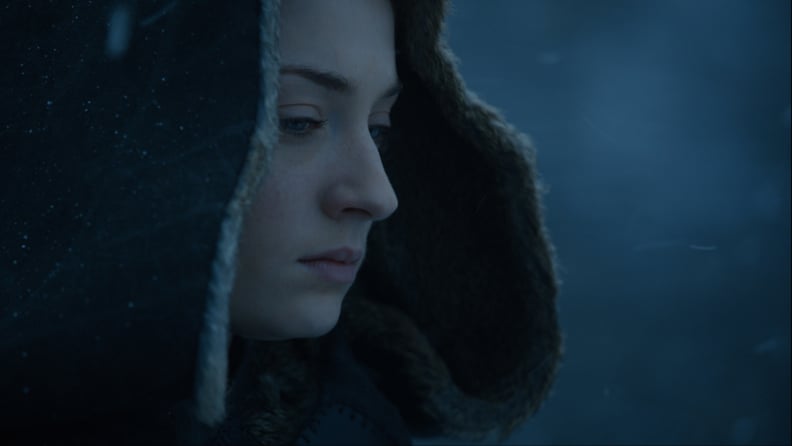 Sansa's Choice
Speaking of unhappy, Sansa looks like she's entrenched in some sort of sorrow. Our greatest hope is that she's working together with Arya to finally get rid of Littlefinger. Our greatest fear is that she and Arya are not playing pretend, and the Stark sisters are doomed to a tense confrontation that may or may not end in violence.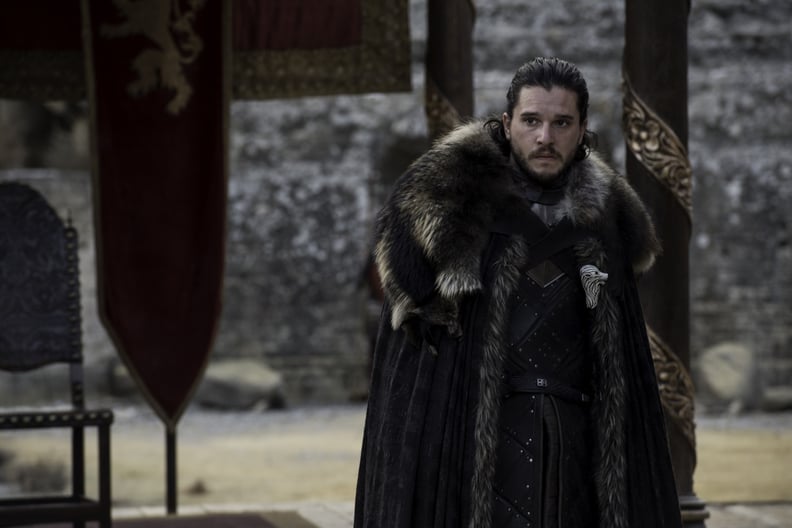 Jon Snow and All Those Furs
I mean, I know it's Winter, but Jon looks a bit . . . stuffy. Anyway, we already know Jon is preparing for his big audience with Cersei, thanks to the finale preview. What we don't know is how Cersei will react. Jon looks pretty unsure himself here. This might be the moment where he's waiting for her answer. Is she ready to fight with her enemies to defeat the White Walkers?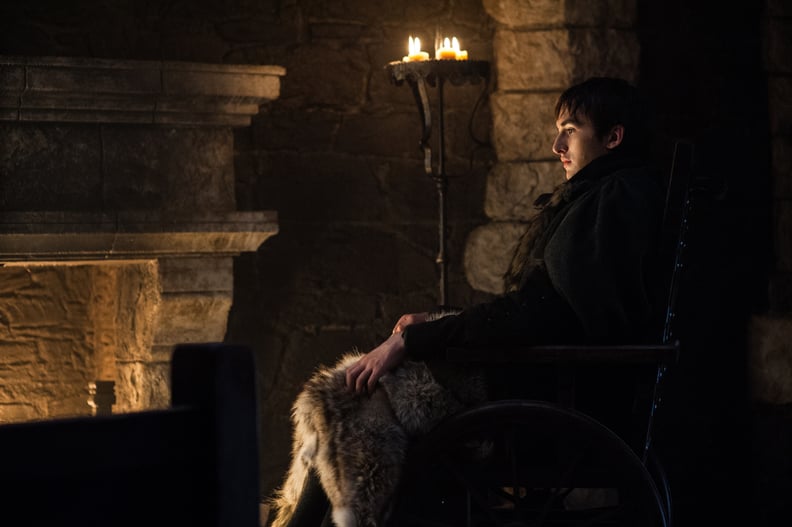 Oh Look, Bran's Back
After being conspicuously absent for a couple of episodes, Bran finally comes brooding back into the action. We imagine he might have something to say about the whole situation with Sansa, Arya, and Littlefinger. And what about that suicide mission beyond the Wall?! Does Bran know the Night King's next move?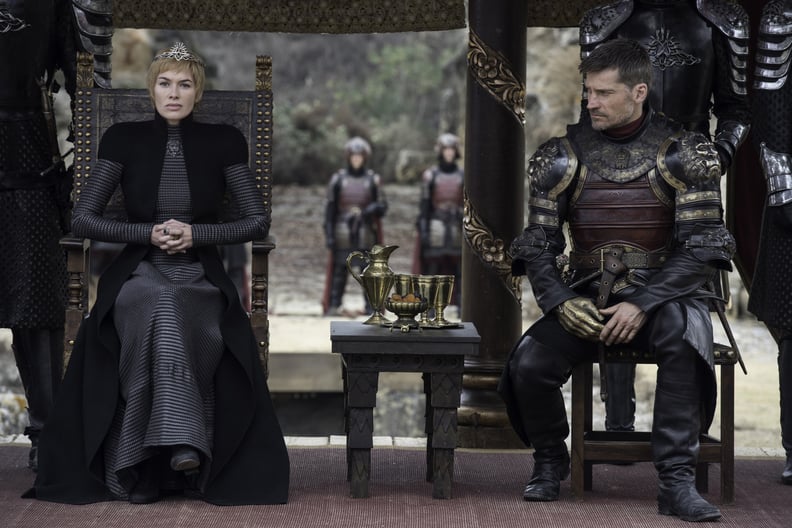 More Seething Cersei Anger
Suffice it to say, Cersei looks pretty livid here. Is this the moment she refuses to put aside her differences and fight the undead army with Jon Snow and Daenerys? Or is she simply horrified by the wight Jon brings as proof? We have a feeling she won't treat her enemies too kindly.
And what about Jaime? All season long, we've been worried that Jaime would kill Cersei as she loses her last shreds of sanity. Here, Jaime looks pretty concerned as he watches his sister. Is it possible he's seeing that dangerous spark in her eye? Will her reaction to the wight cause him to rethink everything? It's very possible.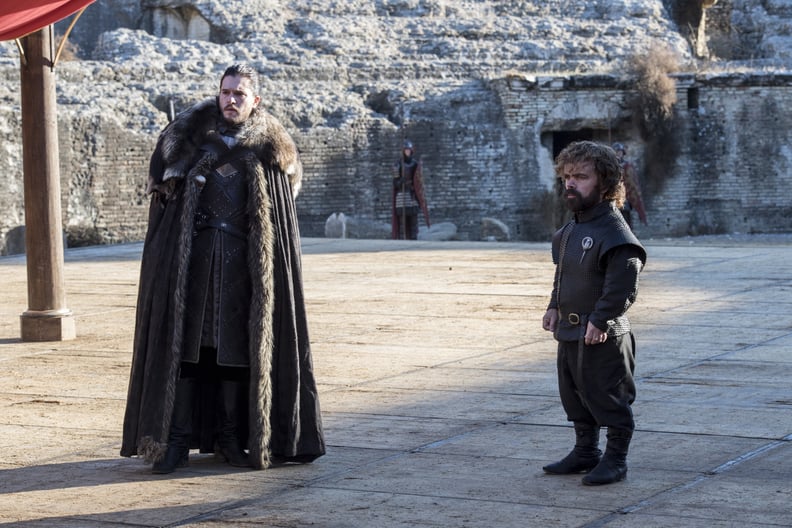 The Perplexed Expressions of Jon and Tyrion
Before I really zoom in here, I need to wonder where Daenerys is in all this. Does she opt not to go to the meeting because it's too dangerous? Does she assume Cersei will try to kill her? Either way, I'm worried. I'm also worried because even Tyrion seems pretty baffled and unsure in this picture. These snaps could all be reactions to the wight. After all, it's supposed to be a pretty horrifying sight. But something tells me this befuddlement involves Queen Cersei as well.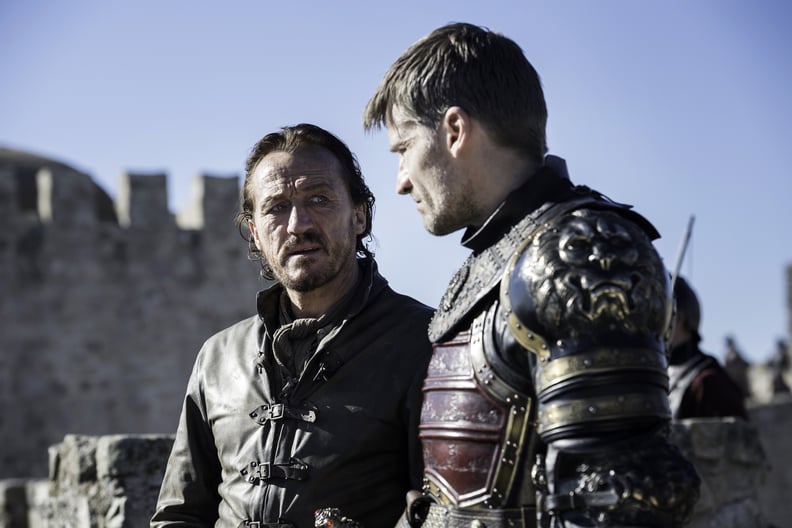 Jaime and Bronn, United Again
Jaime and Bronn have reunited after that whole ordeal with the dragons and the burning and the near-drowning, etc. There's clearly some heavy sh*t going on. Maybe Jaime's confessing his Cersei worries to his friend and confidant.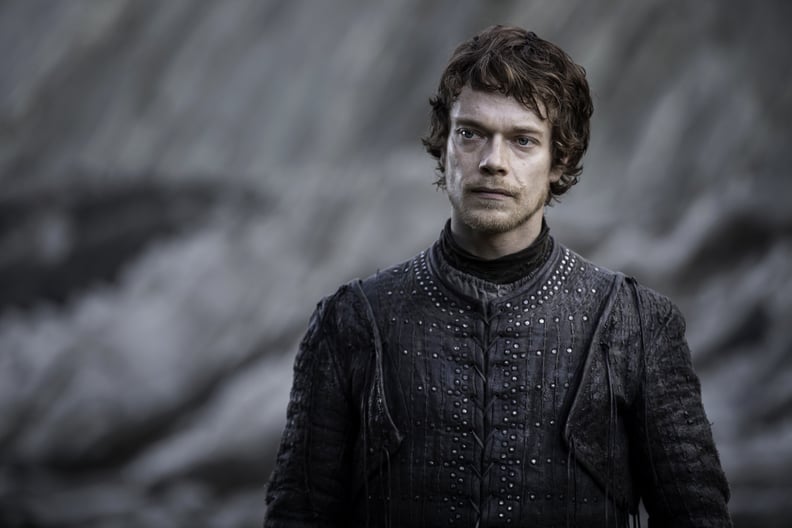 Poor, Poor Theon
As usual, Theon looks like he's on the verge of tears. I want to take this chance to remind of a huge spoiler scene we witnessed months ago in the form of set pictures. Could Theon face off with his uncle Euron in these last remaining minutes of season seven? The beachy background and the similar outfit make us think so.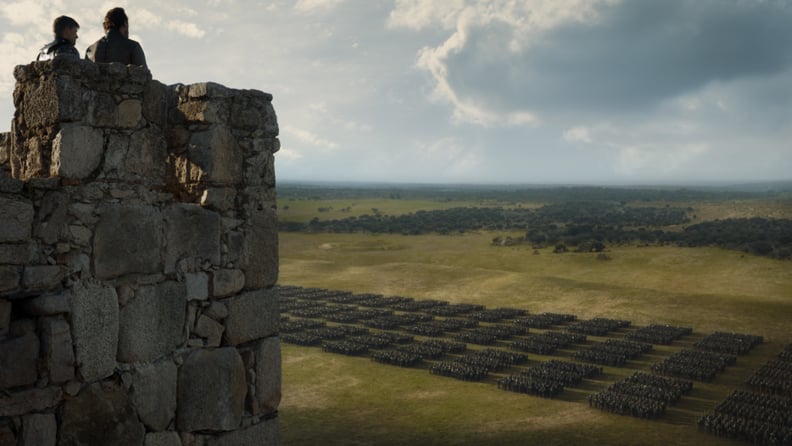 Armies and Armies and Armies
A vast majority of the armed forces in the Seven Kingdoms have collected at King's Landing for this momentous occasion. Tension is high. So many enemies are coming face to face. All it would take is one small twitch, and everything could devolve into complete and utter chaos. Will this season end in a huge battle with countless deaths and tragedies? We're having trouble seeing any other kind of outcome.