Everything You Need to Know About Will & Grace's Next Season
If you're like us, just hearing the Will & Grace theme song brings an instant smile to your face. We were thrilled when NBC announced it would be bringing one of our favorite casts of all time back for a revival. The new season lived up to the hype, with guest appearances from Jennifer Lopez, Alec Baldwin, Sara Rue, and Blythe Danner. And, of course, the drama and laughs were some of the best the show has ever seen.
We've been waiting all Summer for news of the second season, and we finally have a release date, along with some juicy new details. Keep reading for everything you need to know.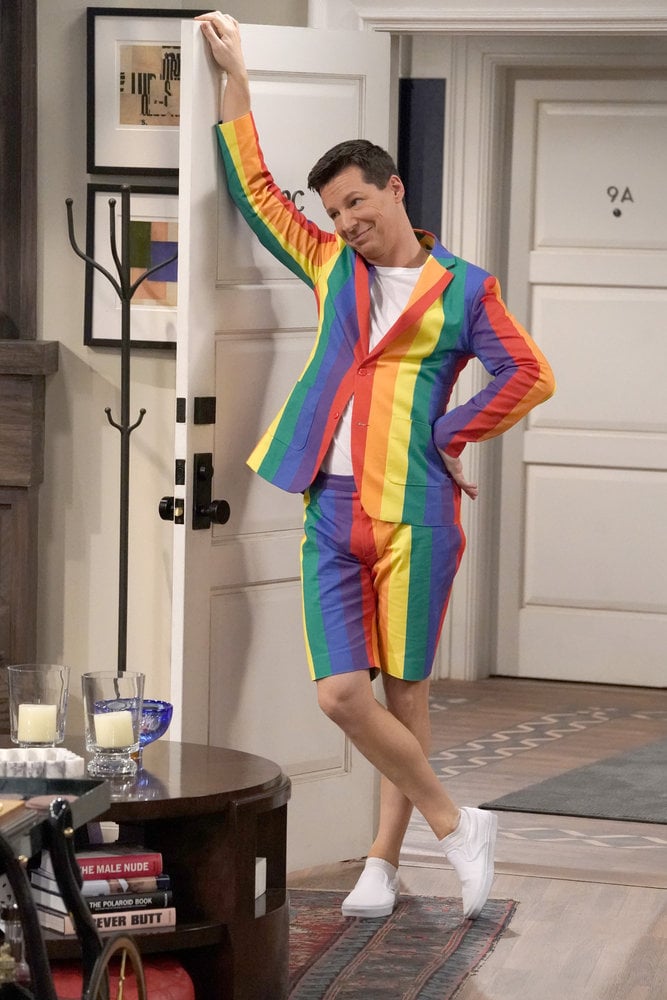 The Premiere Date
According to the show's Twitter account, the second season is set to premiere on Thursday, Oct. 4. at 9 p.m. Superstore and The Good Place will play at the 8 p.m. block, making your Thursday nights the most stacked television ever.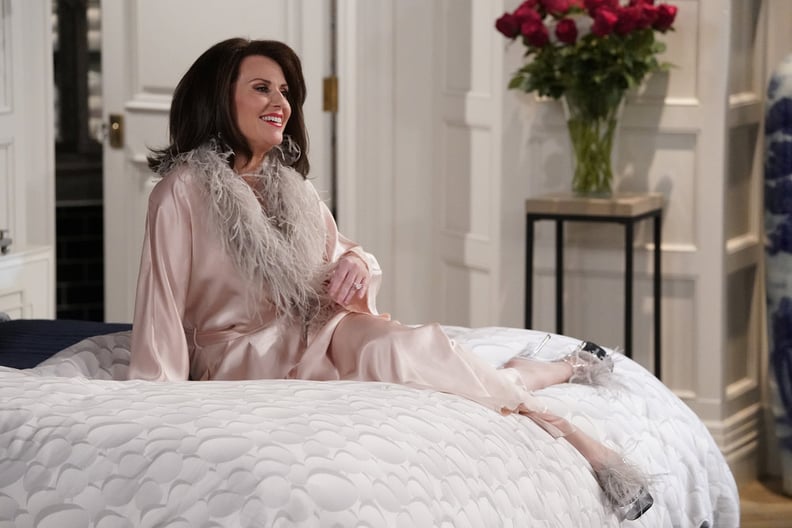 The Episode Count
Oh my, Cher! The show announced in March that it would be expanding the second season from 13 to 18 episodes.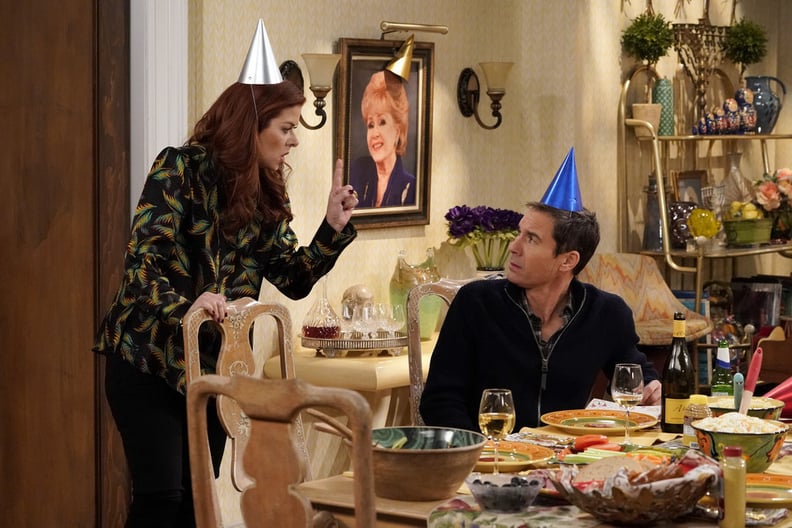 Another Season on the Way
There's no need to lament the loss of Karen and Jack any time soon. NBC has already announced it has ordered a third season of the reboot at Paleyfest. "As far as I'm concerned, we can't get enough of Will & Grace, and 23 more episodes is music to my ears," NBC Entertainment chairman Robert Greenblatt said. "We're eternally grateful that Debra, Eric, Sean, and Megan feel the same way and wanted to keep this good thing going." That makes 11 seasons total of the NBC hit.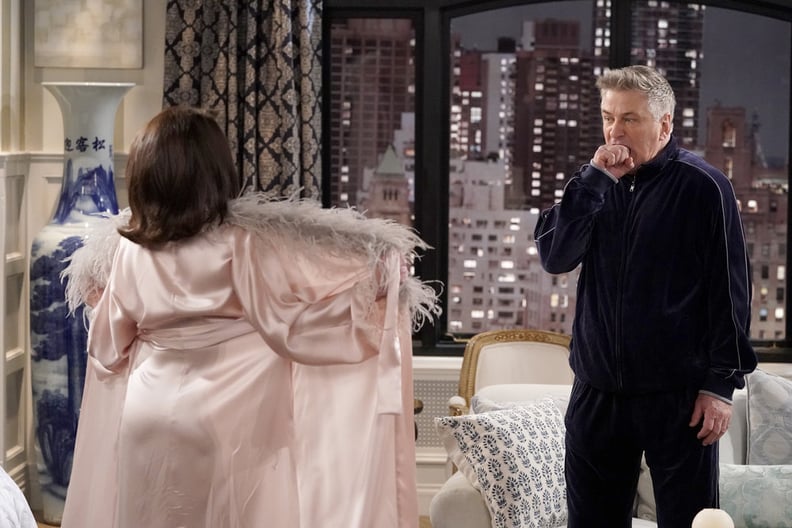 More Guest Stars!
The show's Twitter account has been teasing lots of guest appearances for season two, including Jon Cryer and David Schwimmer. Debra Messing also told TV Insider that she really wants Barbra Streisand to play her aunt: "Of course, everyone wants Meryl Streep. That would be incredible. But I have been praying to all the gods to find a way to entice Barbra Streisand to play my aunt."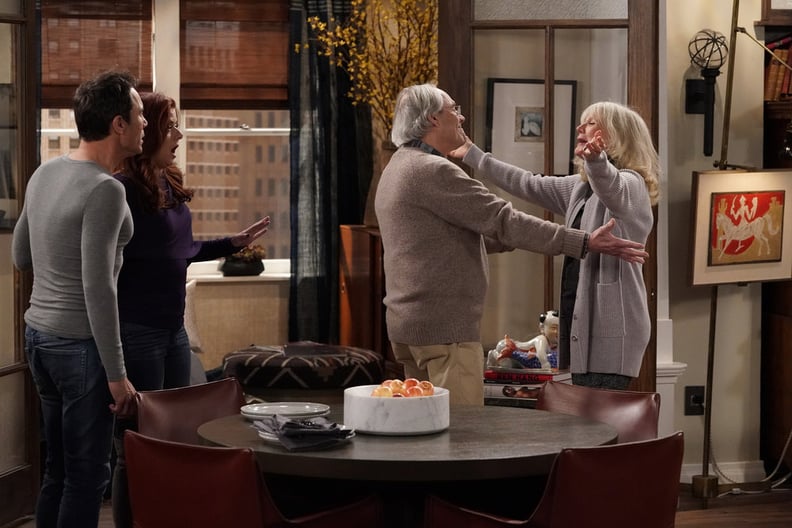 The New Dynamic
The last season ends on a cliffhanger: Will's mom and Grace's dad shockingly get married. According to Eric McCormack, the show will pick up with the tension and awkwardness of that decision, and it might mean Will and Grace are no longer roommates: "The one thing we're always playing with is the actual living together part of it. The show is at its quirkiest when they're sharing a place. But that may have to change, they are grown-ups," McCormack told TV Guide.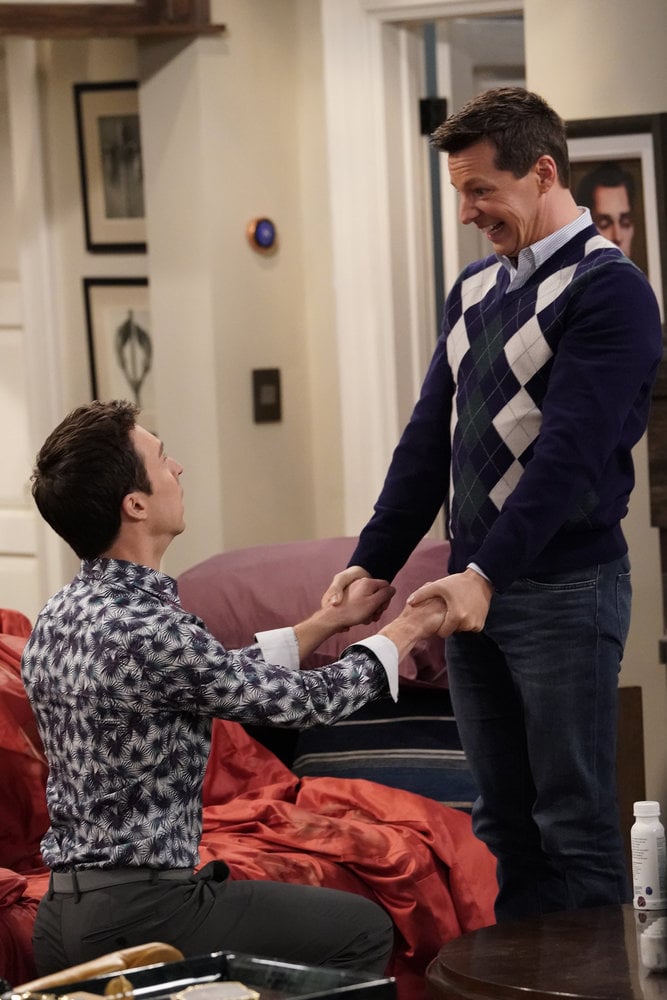 Jack's Future
McCormack also told TV Guide that there might be some role reversals within the characters of Will and Jack, and that Jack's relationship with a new love interest (played by Brian Jordan Alvarez) might be heating up. "I think it's a fun idea to explore that Jack is the one who gets married and not Will, because that [would] drive Will insane," he suggested. "When I think about the possibility of Jack getting married, it's almost like switching places. Like Will becomes the one that's sleeping around all the time, suddenly [becoming] the boy crazy one as a reaction to Jack's stability. Who knows."