Grey's Anatomy Stars Tease Season 15's Refreshing Take on the Love Triangle
Going into the landmark 15th season of Grey's Anatomy, there's one situation that has us especially on edge: the looming love triangle between Owen, Amelia, and the newly returned Teddy. Typically, these kinds of TV tensions lead to backstabbing, eye-scratching, scathing fights among those involved, but Grey's has never been afraid to buck the norm. In fact, this may be the most considerate and tender love triangle ever featured on the small screen. But don't take our word for it!
On Sept. 20, we attended the sensational Grey's art gallery, which was put on by yours truly and THNK1994. On the red carpet, we spoke to both of the women tangled in this romantic web: Caterina Scorsone and Kim Raver, who play Amelia and Teddy respectively. I couldn't help but wonder how exactly this love triangle will differ from the kinds of things we've seen before. Luckily, both women laid it out for me.
Amelia "will certainly be blindsided," Scorsone admitted to me. Then, she explained why her character might be willing to let Owen go. "I know that Amelia is a very golden-hearted person, and I think she will see how complicated that is. And she knows that Owen has always wanted a baby, she knows that her trauma and her scars have precluded that for them."
I also asked Scorsone if there was a chance Amelia might find out about Teddy's pregnancy before Owen does. In response, she made a rather interesting point. "I feel like, if Amelia found out first, she'd try to do something all noble, and she'd run away or something," she said. "She'd be like, 'Ah, I'm going to preemptively end this so I don't get my heart shattered into a million pieces.' She has armor, and she's very tender inside, and she has to protect herself."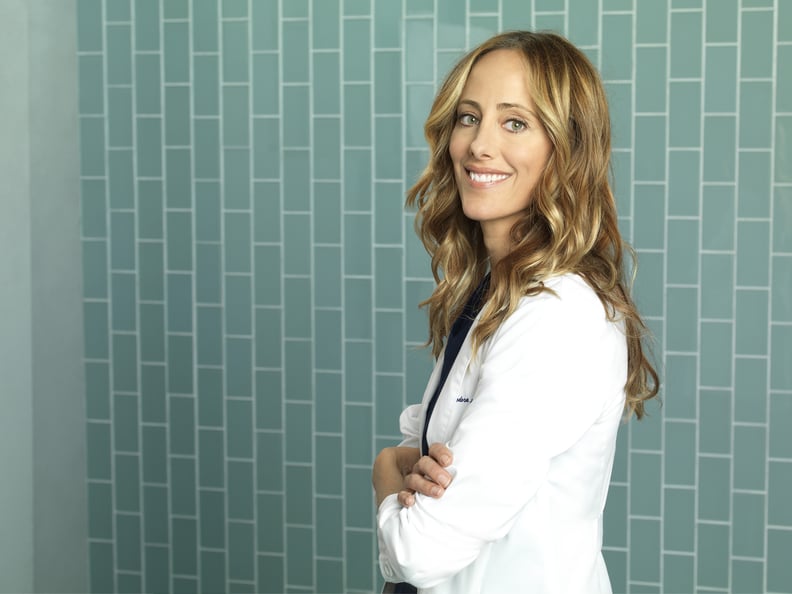 Not so fast, though! All of that doesn't necessarily mean Teddy has the advantage. Raver told me she's equally as sensitive to the whole situation as Amelia is. "I think initially she's thinking, 'OK, we're on. Game on. We're gonna go for it,' but then sees that it's a little more complicated," Raver told me. "I think a really big thing for Teddy is she doesn't want to complicate things if he's not feeling that way, or if Amelia is still in love with him."
When I asked Raver if she could clarify what makes this love triangle so different, she said it's exactly this sort of cautious care for one another that's setting these women apart. "Both of us are asking those questions. Normally, it's like, 'I don't care how she feels, I'm out for what I want.' And I feel like now, where we're at, it's like, 'Oh, I can't go there.' I think that that's kind of interesting. And I think both of them are smart, superstrong women, and they want to make sure that the runway's clear."
Eep! This really could go either way. Let's hope everyone gets a happy ending. Grey's premieres on Sept. 27.