The Full, Funky Soundtrack For Guardians of the Galaxy Vol. 2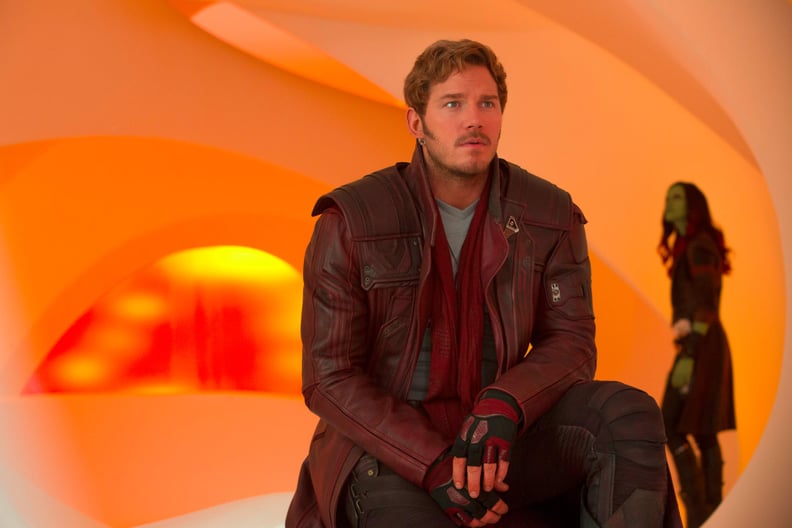 One of the biggest reasons we all fell for Guardians of the Galaxy back in 2014 is its retro soundtrack that possibly made you feel like you were at a rowdy wedding reception in 1982. We're happy to report that the soundtrack for Guardians of the Galaxy Vol. 2 is just as fun. The 14-track collection includes hits from Fleetwood Mac, Electric Light Orchestra, Cheap Trick, and Cat Stevens. Listen to all the songs here, and scroll to the end for a Spotify playlist!
01
"Mr. Blue Sky" by Electric Light Orchestra
02
"Fox on the Run" by Sweet
03
"Lake Shore Drive" by Aliotta Haynes Jeremiah
04
"The Chain" by Fleetwood Mac
05
"Bring It On Home to Me" by Sam Cooke
06
"Southern Nights" by Glen Campbell
07
"My Sweet Lord" by George Harrison
08
"Brandy (You're a Fine Girl)" by Looking Glass
09
"Come a Little Bit Closer" by Jay and the Americans
10
"Wham Bang Shang-A-Lang" by Silver
11
"Surrender" by Cheap Trick
12
"Father and Son" by Yusuf / Cat Stevens
13
"Flashlight" by Parliament
14
"Guardians Inferno" by The Sneepers feat. David Hasselhoff
This song was especially created for the film and features Peter Quill's idol, David Hasselhoff.
16