Younger's Female Friendships Are 1 of the Many Reasons Why We're Obsessed With the Show
There are tons of reasons why we're obsessed with Younger: the talented cast, the writing, and of course, the epic relationships. While fans have gone crazy for Liza (Sutton Foster)'s romances with Charles (Peter Hermann) and Josh (Nico Tortorella), some of her most valuable relationships are the ones she has with her female friends. We recently sat down with Hilary Duff, who plays Liza's coworker Kelsey, and she expanded on how the duo's friendship will grow this season.
Even though Duff loves the romantic relationships on the show, she is excited to see Liza and Kelsey's friendship take precedence this season. "One of the most brilliant things Darren Star and the writers have done this season is make Liza and Kelsey's friendship the priority," she said. "I feel like that's so sweet and not something we see on TV very often, and it continues to be the priority."
Of course, that doesn't mean their friendship won't be tested a few times. After finding out Liza's secret, Duff added that it's a bit of a balancing act for Kelsey, especially now that they run their own imprint together. "I think ever since Kelsey found out about Liza, she's accepted it and they've moved on and they are a very strong team, but there's always that underlying question of 'Is this person psycho? What else is there going on?'" she said. "And she continues to kind of uncover more things and they all kind of fall under that umbrella, but it's still painful for her. She's still like, 'You are a risk for me. I love you and I'm here for you but you cannot keep putting my job at risk.'"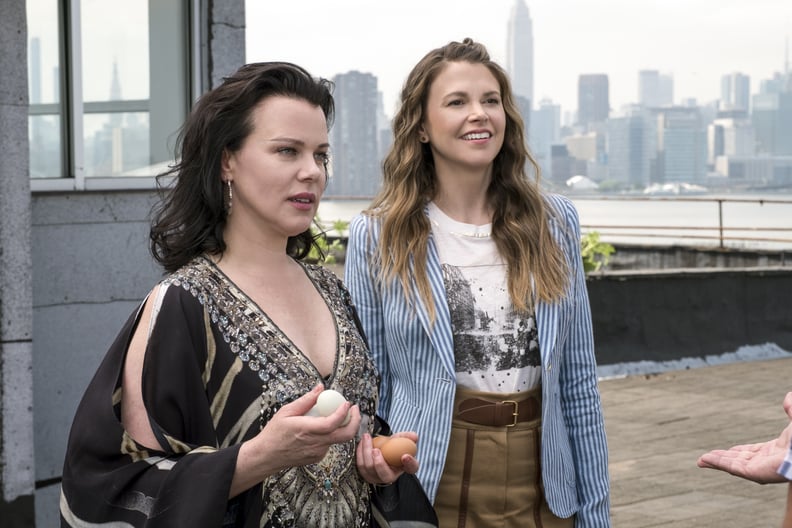 While Kelsey and Liza's relationship will certainly face a few bumps this season, you can rest assured that nothing will change between Liza and Maggie. "We're not growing," Debi Mazar said about her and Foster's characters. "We just exist forever. Look, I mean, I think that we've been friends for decades and we're mature ass women, as my friend would say. And we're just always there for each other and we always will be no matter what. Thick and thin, we're ride or die bitches."
Grab your best friend and watch Younger when season five premieres on June 5.