Obsessed With The Bachelorette's Grocery Store Joe? Wait Until You See These Hot Photos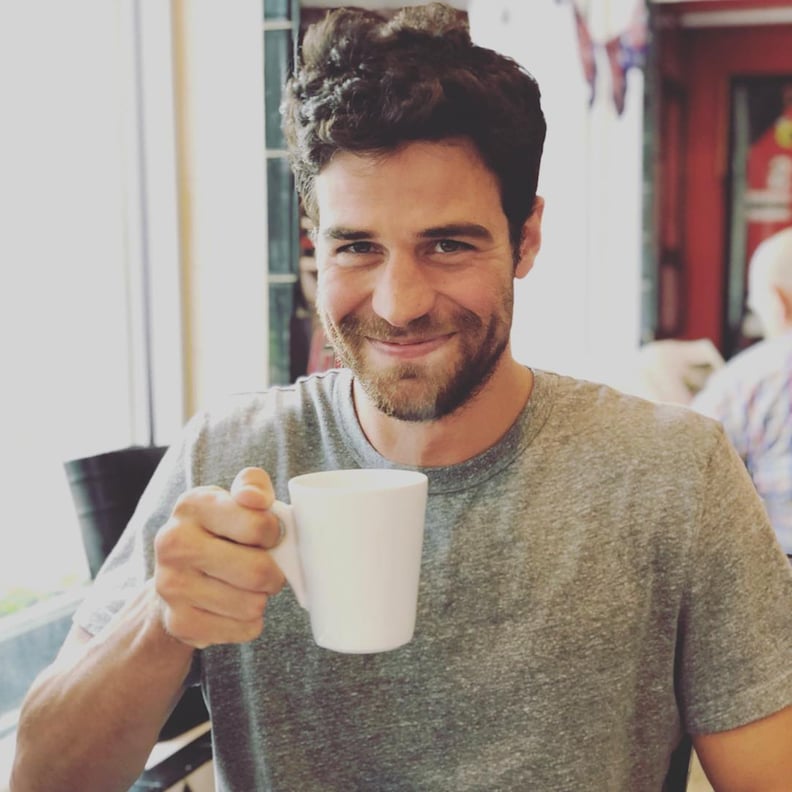 It took about five seconds for me (and the rest of Bachelor Nation) to fall in love with Joe Amabile, aka "Grocery Store Joe," when he appeared on Becca's season of The Bachelorette. If you asked me to explain the instant crush, I might mention his endearingly earnest attitude, his cute smirk, or that adorable accent — which, disclaimer, I'm from Chicago. Honestly, it's hard to keep track of all the guys when you watch night one of The Bachelorette go down, but despite his approximate 3 minutes of airtime, you better believe we all memorized Joe's name. Remember that sweet limo entrance?! ("I'm Joe and I forgot everything I was going to say to you.") Remember when he said he already felt ready to marry Becca?! Nothing but respect for *my* first impression rose recipient. Meanwhile, my coworkers are definitely on the same page:
"He's the perfect mix of a young Kyle Chandler and that shy guy in your high school who you never noticed was low-key hot AF until later in life, and now you regret it."
"Um, he just has really great, fluffy hair. Darren Criss wishes."
"THOSE DIMPLES THO. Also, I personally really enjoyed his flubbed intro on the first night when he got out of the limo — it was endearing and adorable."
"He bears a striking resemblance to everyone's favorite low-key hot guy, Chris Messina."
"I'd take a cup of THAT Joe."
Alas, to quote Julia Roberts in Pretty Woman, Becca made a big mistake — big, HUGE — and she sent Joe home after that first night. Fans very appropriately lost their minds over Joe's elimination, so much so that there's now Joe the Grocer apparel in the world. And, in even better news, the Bachelor producers heard our cries and Joe is part of the new Bachelor in Paradise cast, which means he'll be back on our TVs later this Summer. I can't wait to see who he links up with in Mexico — and I'm pretty excited to see Wells attempt Joe's accent when he inevitably brings back the Paradise puppets. In the meantime, though, check out some of Joe's cute Instagram snaps to further fuel your crush, then find out everything you need to know about Bachelor in Paradise season five.