4 Major Things to Remember Before The 100's Season 4 Premiere
The season four premiere of The 100 is fast approaching, and the fandom's collective stress level over the fate of their postapocalyptic faves is at an all-time high. So let's take a moment to calm down . . . by going over where that mind-blowing season three finale left things last year. Sigh. Remember when these kids were carefree and happy and innocent? Yeah, no one does. Read on for a recap of where season three of The 100 left off before season four kicks off on Feb. 1!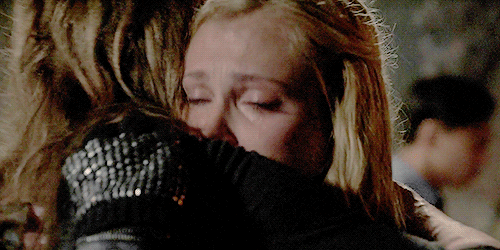 Everyone Under A.L.I.E.'s Control Is Free . . . Sort Of
At the end of the season three finale, Clarke reaches A.L.I.E.'s kill switch at the heart of the City of Light and shuts her down. By this point, A.L.I.E. had convinced (and often blackmailed) many Grounders and Arkadians alike to swallow a "chip" that would let them into a virtual reality where there is no pain or fear — or independent thought. These people would do whatever A.L.I.E. asked, no matter how horrifying, in order to turn more and more people into brainwashed slaves. With A.L.I.E gone, everyone who took the chip is free. While that's a good thing, it also means they have to face the reality of what they did under A.L.I.E.'s control.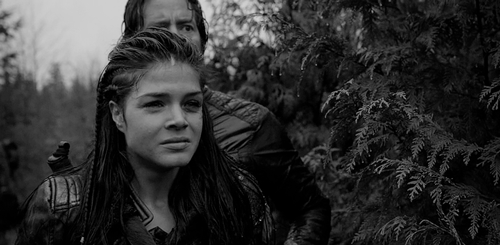 Octavia DGAF Anymore
Octavia is on a downward spiral even before the season three finale, but by the time the episode comes to a close, she's made it obvious that she's no longer making an effort to hold back her rage and pain over losing Lincoln — and losing faith in her brother Bellamy. In the final scene of season three, Octavia, after the fighting is over and A.L.I.E.'s slaves are free, mercilessly kills Charles Pike and peaces out. Yes, this is the same girl who was chasing butterflies in season one. While Pike isn't anyone's favorite character by a long shot at this point in the show, the move makes us wonder whether Octavia even cares about what happens to herself anymore. In her mind, she's lost both Lincoln and Bellamy, the two people in the world she loved the most, and she doesn't have anything else to keep her from going off the rails.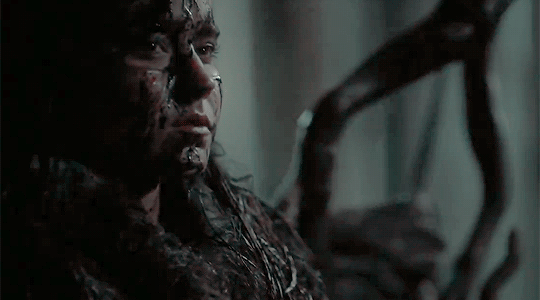 The 12 Clans Are Without a Commander
In the season three finale, Ontari, who took command of the Coalition and subsequently surrendered to A.L.I.E.'s brainwashing, is killed by Jaha to keep Clarke from compromising A.L.I.E.'s control. So once again, the 12 Grounder clans are without a heda to lead them. And if the season four trailer is any indication of the madness that will ensue this year, they're going to need a very strong one. As if we all didn't miss Lexa enough already.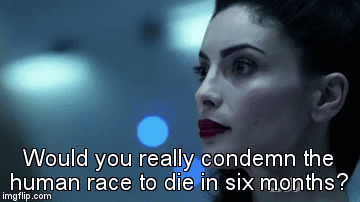 The World Is Ending . . . Again
If there's one thing to be learned from this show, it's that whenever something kind of good happens, something really bad is probably not far behind. When Clarke finally reaches A.L.I.E.'s kill switch in the City of Light, the artificial intelligence tries to convince Clarke not to shut her down and take away the chance for everyone to live without pain. Why? Because the remaining nuclear power plants on Earth are melting down, and soon the planet will be a big ball of poison and misery. Forced to choose between two huge evils, Clarke puts her faith in her people. She shuts A.L.I.E. and the City of Light down and banks on the chance that the people on Earth can find a way to survive — instead of letting them continue living as mindless slaves. Hooray! However, this means that nuclear apocalypse is back on the menu, for everyone. Here we go again.