Nothing on TV? This App Will Help You Find Your New Favorite Show to Binge
Finding a new TV show you love is a double-edged sword: you're thrilled that you discovered something new to watch, but you already know you're going to be devastated when it ends. God forbid you fall for something with only one season!
Worst of all, streaming services don't exactly have the recommendation algorithm down. Watch Planet Earth once, and suddenly, all you're getting is suggestions for environmental documentaries and wildlife shows.
Thankfully, there's a solution. POPSUGAR's new Binge app is a TV junkie's dream. Binge fuses aspects of popular dating apps, movie review websites, and social networks for an experience that has everything you want. First, swipe through popular shows like you would potential matches on a dating app, liking or disliking them as you go. You can even filter by streaming networks like Hulu when you search for shows, so the app won't recommend anything that you can't watch.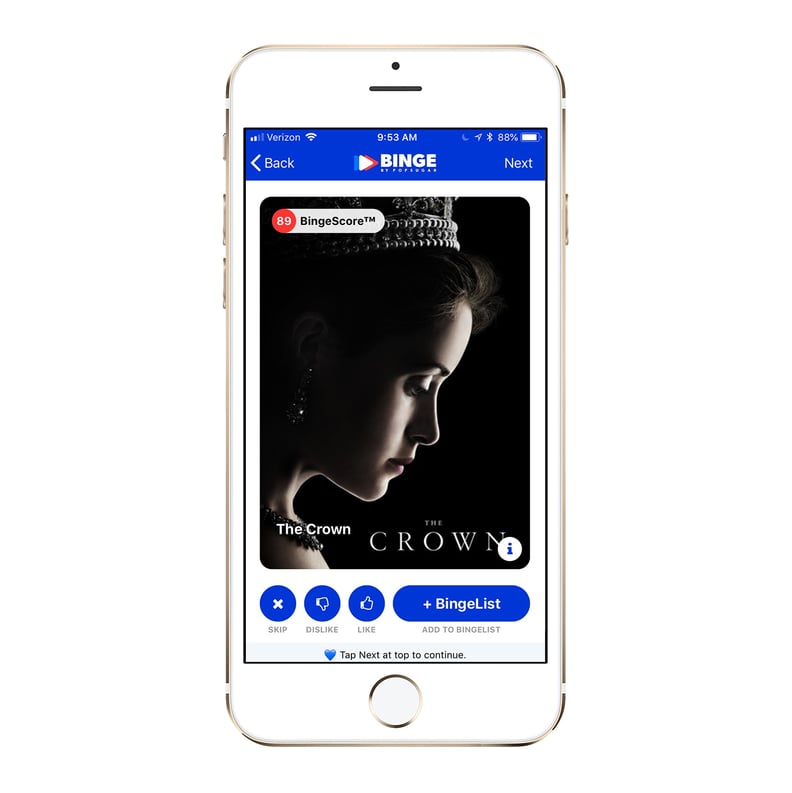 Found a show you're interested in? Check out each TV show's page for a synopsis, BingeScore, and the total time it takes to binge the series. Once you've watched a show, you can discuss it with your friends, share articles about it, or find similar shows to binge next.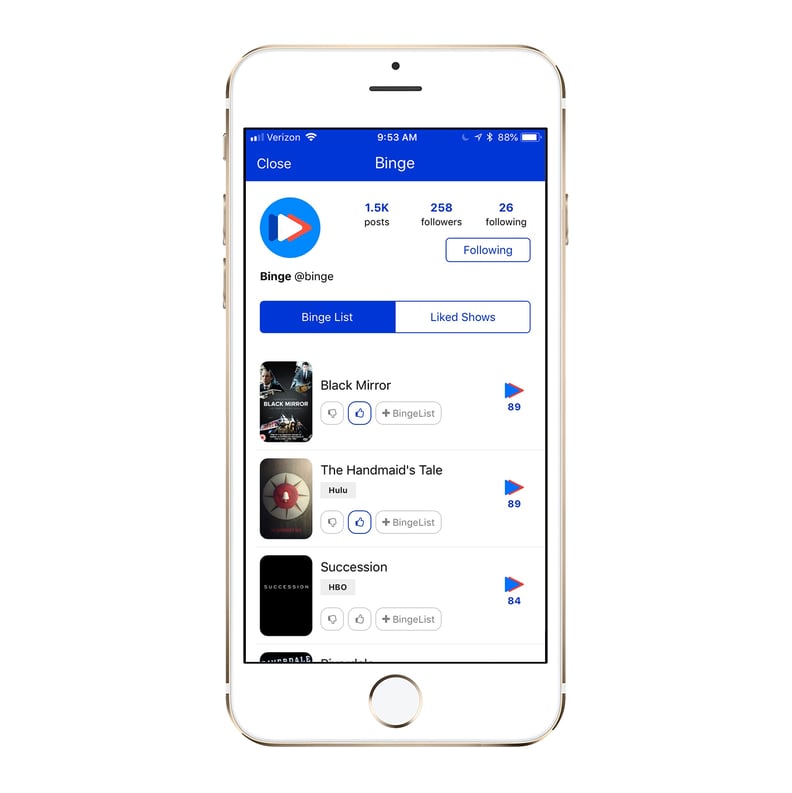 When you find something you want to watch, tap a button to add it to your BingeList. The app will keep a handy record of everything you've added to this list on your profile. Pro tip: lurking your friends' profiles is also a great way to find new shows! Who knows — your roommate's obsession with the The Handmaid's Tale might just help you discover your new favorite show.