Suicide Squad: All the Freaky, Fantastic Pictures of Jared Leto as The Joker
It's been a long time since it was announced that Jared Leto would play The Joker in Suicide Squad, and we have been watching along as every single selfie, Snapchat, and still has been revealed. Of course, now that the trailers are out, we have a pretty good idea of what Leto's Joker is like, but that doesn't mean that we don't want to stare at the pictures all day long. (Just maybe don't look at night . . . or say his name three times in the bathroom mirror.) In honor of Leto's recent selfie, take a look at all the pictures we have of him in character, beginning from the dawn of time — so, like, 2015.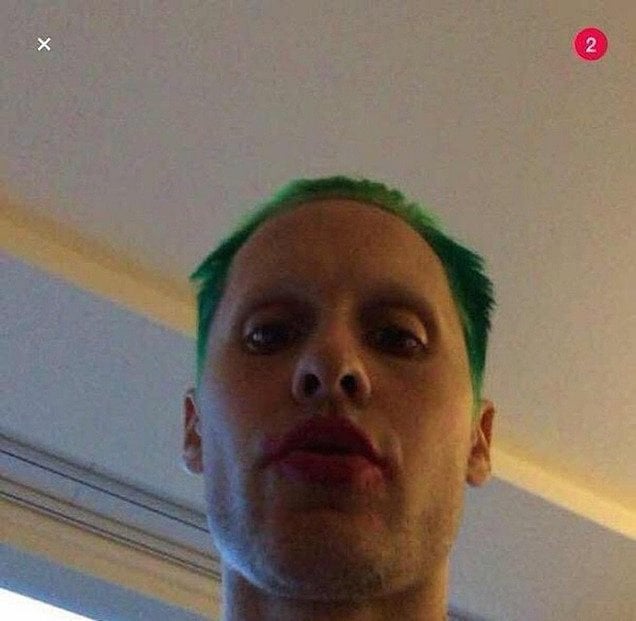 This Snapchat is the very first look we got of Jared Leto as The Joker. He posted it after director David Ayer shared a picture of the cast and Leto wasn't included.
This picture is the one that's going to give us nightmares.