OMG, This Shirtless Jeff Goldblum Sequin Pillow Is Like a '90s Blast to the Past
As POPSUGAR editors, we independently select and write about stuff we love and think you'll like too. If you buy a product we have recommended, we may receive affiliate commission, which in turn supports our work.
Is it hot in here, or is it just this sexy pillow version of early '90s Jurassic Park star Jeff Goldblum reclining shirtless in the jungle? Yep, that's it.
Just when we thought sequin pillows couldn't get any more glorious, Etsy has blessed us with not one, not two, but three Jeff Goldblum-inspired sequin pillows — and we finally understand why James Corden felt the need to remix "Thank U, Next" in Goldblum's honor. Produced by Memeskins on Etsy, each of these reversible sequin pillows holds a hidden photo of Goldblum. All you have to do is swipe your hand across the pillow and the surprise behind the sequins will make for a true conversation piece.
Just imagine a friend or family member stepping into your living room to see that you've redecorated in a prehistoric style, and realizing the Thor: Ragnarok star will recline leisurely on your couch for the foreseeable future. Available for $28, each majestic pillow can be purchased with black, red, or rose gold sequins — because it has to match with the rest of your living room decor, of course. Shop the strangely amazing pillows ahead.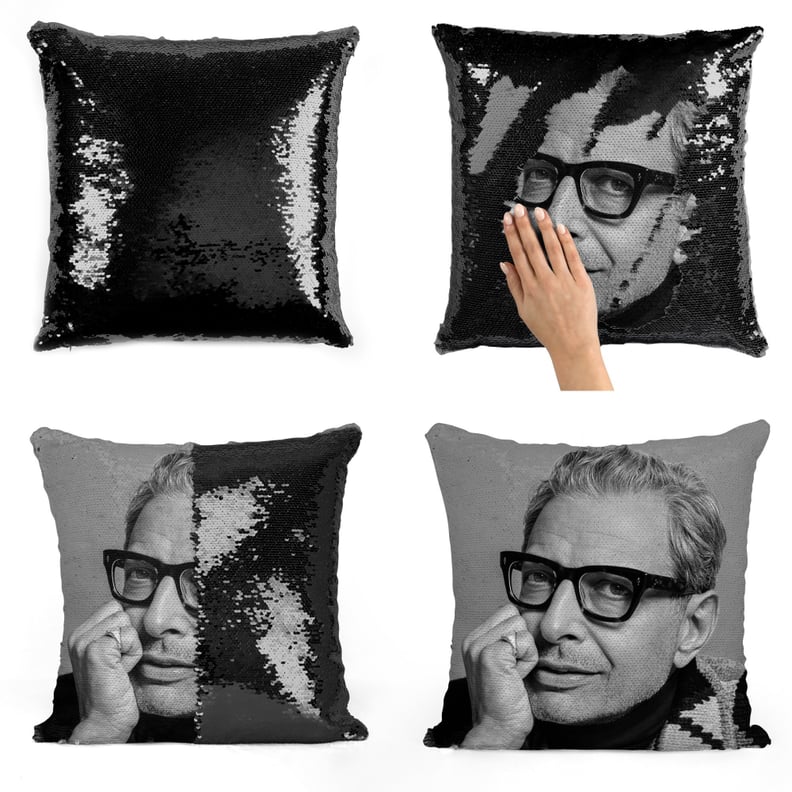 Jeff Goldblum Black Sequin Pillow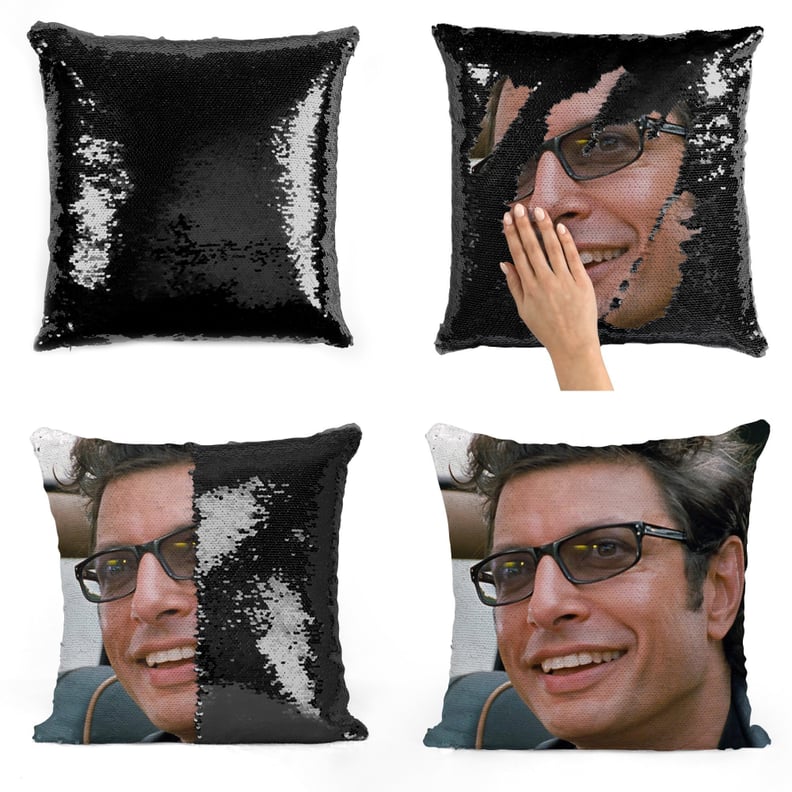 Ian Malcolm Jeff Goldblum Sequin Pillow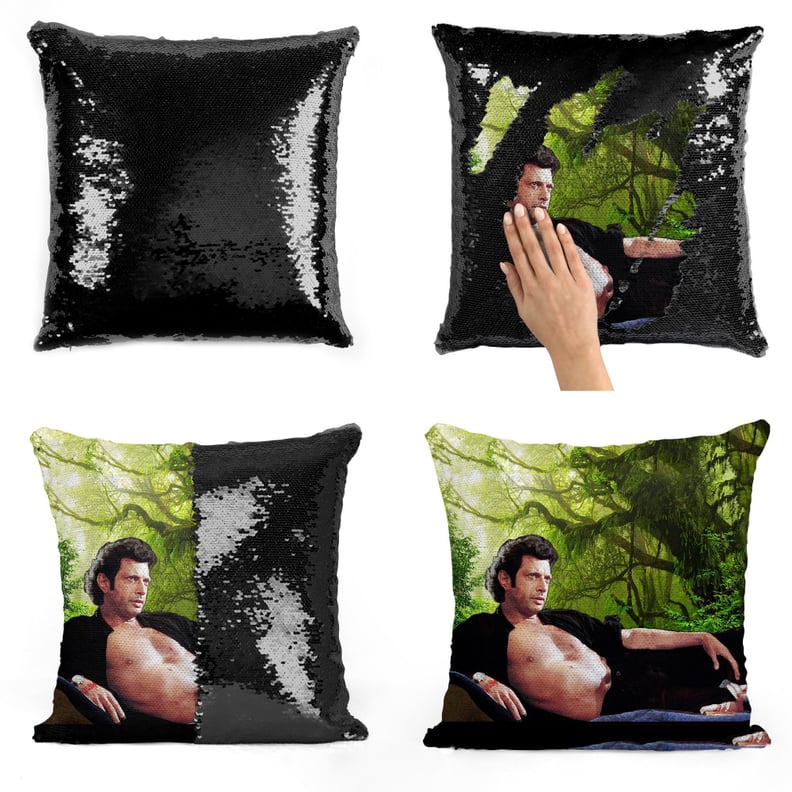 Jeff Goldblum Topless Sequin Pillow