The Judge From The Night Of Is True Detective's Yellow King and We Can't Handle the Truth
If you watched the finale of The Night Of, you may have been too busy worshipping the cat to notice something very important. Glenn Fleshler, who plays Judge Roth, also played an iconic part in the first season of True Detective: Errol Childress, aka The Yellow King.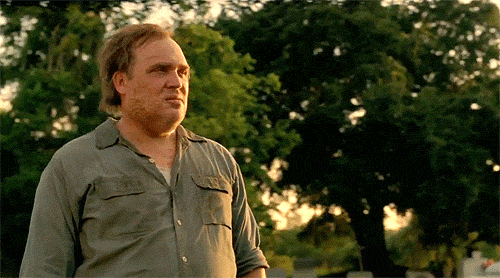 That's right, they are the same. Fleshler also starred on Boardwalk Empire as George Remus, and he's had smaller parts on just about every crime show under the sun. Still, the fact that he's The Yellow King is undoubtedly the biggest revelation.
If you need us, we'll be hiding in the bushes rethinking everything we thought we knew about The Night Of.