The 1 Song Kevin McHale Still Wishes He Could Have Performed on Glee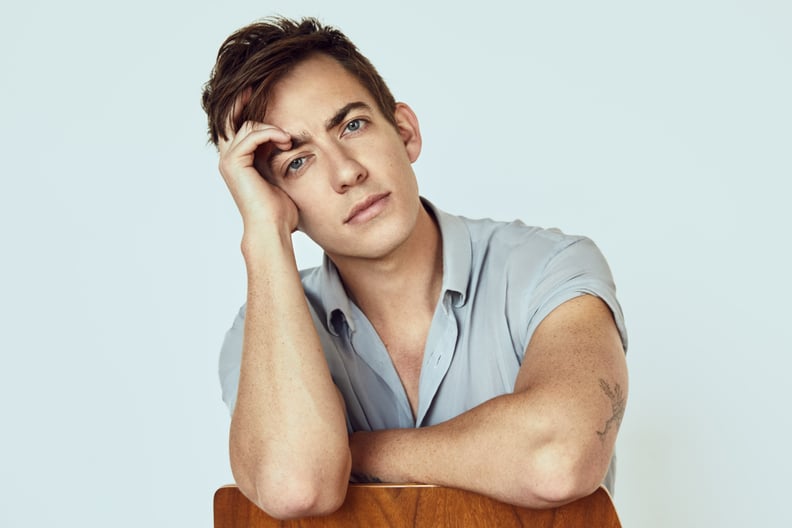 Image Source: Blake Ballard
Even though Kevin McHale said goodbye to Artie Abrams a long time ago, it's clear that Glee still holds a special place in his heart. I recently had a chance to talk with the 30-year-old about his upcoming solo EP Boy, and the former "Gleek" in me couldn't resist taking a trip down memory lane. While he admits that his new music is "a big leap" from the character he played on the Fox show, he credits Glee for freeing him musically.

"We had to do so much music on that show," he explained. "That show pushed us out of our comfort zone every single episode, whether it was a scene about a controversial topic or doing a song that was in a genre I wouldn't ever think I would perform. I think that just helps you build a stronger faith or sense of self as an artist, where it's like, 'OK, I've done this so now I know what I'm capable of and I know if I push myself I can do something I didn't think I could do.'"
While he was on the show for six seasons, McHale's fondest memory wasn't actually on set, it was doing Glee Live! In Concert!, which ran from May 2010 to July 2011. "I really loved going on tour," he said. "Look, it was really hard. We had been filming for 10 months, and normally you'd go on hiatus, but then we [went] on tour. So everyone was really run down and it was hard and exhausting, but being able to perform in arenas with my best friends for our super, super dedicated fans felt like a big celebration."
"Being able to perform in arenas with my best friends for our super, super dedicated fans felt like a big celebration."
Another thing McHale really loved about the tour was getting to interact with the fans in person and seeing the actual impact the show was making. "It was such a diverse crowd," he continued. "When we were on the first tour, we thought it was going to be really young kids, and then, after the first show, everyone was shocked because it was not. At least half of the audience was over 30. Normally when you're on a TV show, you're locked away in the sound stages, so you don't know who is watching you. You don't know who you're impacting or affecting. So getting to see that in person was great, and we got to do it in several countries, which was very surreal."
The show covered so many different songs from all different genres when it was on the air, but there is one artist McHale wishes they could have done more of: Beyoncé. "We didn't get to do any of the Lemonade album," he said. "I would like to do 'All Night' from Lemonade." Honestly, as someone who was a dedicated Glee fan, I still find myself wishing the show was still around just so I could here them cover a popular new song. Thankfully, McHale feels the same way. "Some of us do that, too," he admitted. "Where you hear a song, and you're like, 'Oh, we totally would have done this song.' And sometimes, I'm like, 'Oh, thank God, we didn't do this song that we weren't on.'"