Lenny Bruce Is Charming in The Marvelous Mrs. Maisel, but His Real Life Was Shocking
Of course most of the characters in The Marvelous Mrs. Maisel — the Manhattan-set comedy from Amy Sherman-Palladino that just kicked off its second season on Amazon — are fictional, but one key player is not: comedian Lenny Bruce. Played by Luke Kirby, Bruce shows up in Mrs. Maisel's pilot episode and has been a regular character ever since, mentoring Miriam Maisel in the New York comedy world and arranging a showcase for her at the end of season one.
But who was Lenny Bruce in real life? He was a very influential comedian who helped to advance the art of stand-up with his abrasive, satirical style that addressed everything from politics and religion to sex. (All topics we hear about from most comedy club stages nowadays, but they were all taboo at the time.) He left a legacy that lives on in confrontational comedians such as Bill Maher and Jon Stewart.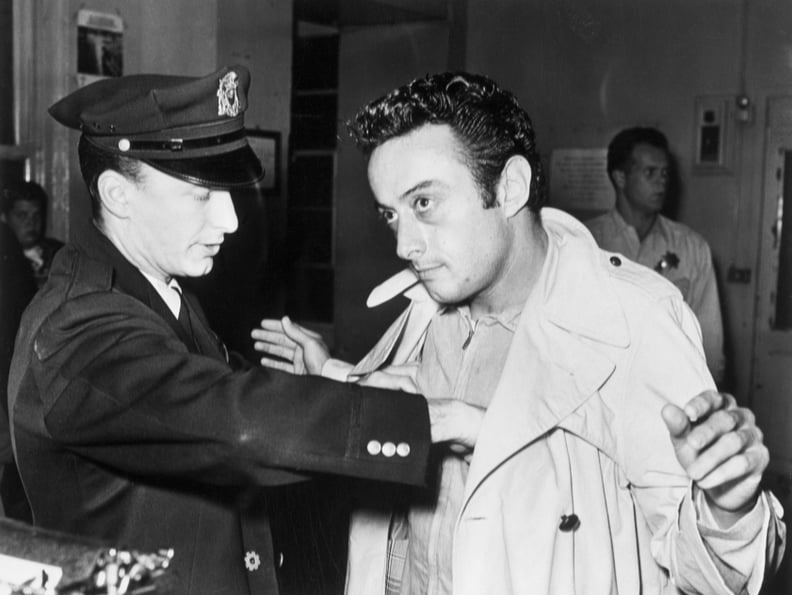 Born in 1925, Bruce (pictured above, in 1961) started his stand-up career in New York in 1947. Influenced by the wild improvisational spirit of 1950s jazz, his content relied heavily on black humor and profanity. (Much of the profanity was racially loaded and would be considered even more highly inappropriate by modern standards.) Though his routine was labeled "sick" by the mainstream media, his social satire caught on with intellectuals and the growing beat generation.
Bruce's career really began to take off in 1959, when he appeared on The Steve Allen Show, introduced as "the most shocking comedian of our time." In 1961, he played to a packed house at Carnegie Hall in New York.
Bruce's controversial act got him arrested for violating obscenity laws in California, Illinois, New York, and elsewhere. Blacklisted by comedy clubs around the country, Bruce eventually sank into destitution and despair; he died of a morphine overdose in June 1966 at age 40.
Bruce's unfiltered, satirical style was an influence on generations of comedians to come, including Richard Pryor and George Carlin. According to Rolling Stone magazine, which ranked Pryor and Carlin first and second, respectively, on its 2017 list of the 50 best stand-up comics of all time, both men cited Bruce as a major inspiration; Bruce was ranked third on the list.