Every Magical Detail We Have About Disney's Live-Action Aladdin Reboot
Will Smith is the new Robin Williams. Well, in a way; it was announced that Will Smith is in talks to voice the Genie in Disney's live-action update of Aladdin back in April 2017, and now we officially have confirmation of the good news! Smith shared the first look at the movie in October 2018 via Instagram, captioning a photo of the iconic lamp that he can't wait for everyone to see him "blue." While that answers our question about who will fill Williams's shoes (er, lamp?), there are still a lot of questions about the movie, which is one of many live-action reboots of Disney classics being developed. Will the musical numbers be just as magical? And how, exactly, are they going to handle the talking parrot? Here's what we know.
The Story
So far, not much is known about the new story. Although we're sure it'll follow the same basic plot of a young thief who meets a magical Genie who grants him three wishes, it's been described as "nontraditional" and "nonlinear," so at the very least we can expect the remake to take a few liberties with the 1992 animated classic.
The Music
Alan Menken and La La Land songwriters Benj Pasek and Justin Paul are dreaming up a few new tunes for the reboot. Since Menken, along with Howard Ashman and Tim Rice, did the music for the 1992 animated version, here's hoping we'll get some music worthy of "A Whole New World."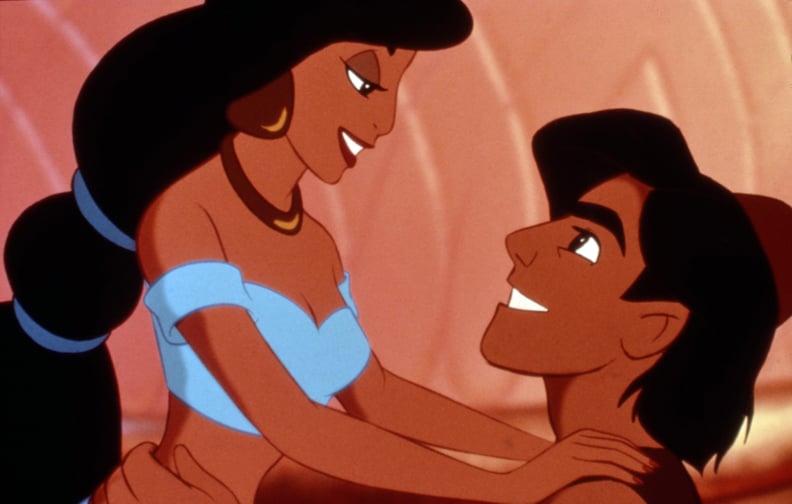 The Cast
The most substantial news is that Smith is playing the Genie. (Interestingly, Robin Williams's will has a clause preventing Disney from using his Genie voice in any future productions, so we were never going to have to endure a movie featuring a CGI Genie floating around and singing with Williams's disembodied vocals).
For the leads, Disney fortunately avoided any accusations of whitewashing by instead staying true to the Middle Eastern source material; the 1992 film takes place in the fictional Arabian city of Agrabah, and the original folk tale sees Aladdin as a thief in Baghdad, Iraq. Newcomer Mena Massoud has been crowned Aladdin, while Power Rangers actress Naomi Scott is taking on the role of Princess Jasmine. Meanwhile, Marwan Kenzari is playing Jafar, Navid Negahbanas is the Sultan, Nasim Pedrad is Jasmine's handmaiden, Billy Magnussen is a suitor eager to win over Jasmine, and Numan Acar will pop up as Jafar's right-hand man (a replacement for talking parrot Iago, we imagine).
The Production Team
Director Guy Ritchie is known for his snappy, stylized approach to films like Sherlock Holmes and The Man From U.N.C.L.E., so we're excited to see what he brings to the table. Dan Lin (who worked with Ritchie on Sherlock Holmes) is producing via his Lin Pictures banner, along with executive producer Jonathan Eirich. John August is penning the script, which sources told The Hollywood Reporter "keeps many of the musical elements of the original."
The Release Date
Aladdin is expected to hit theaters on May 24, 2019.