This Is That Beautiful Song From Hannah and Connor's Date on The Bachelorette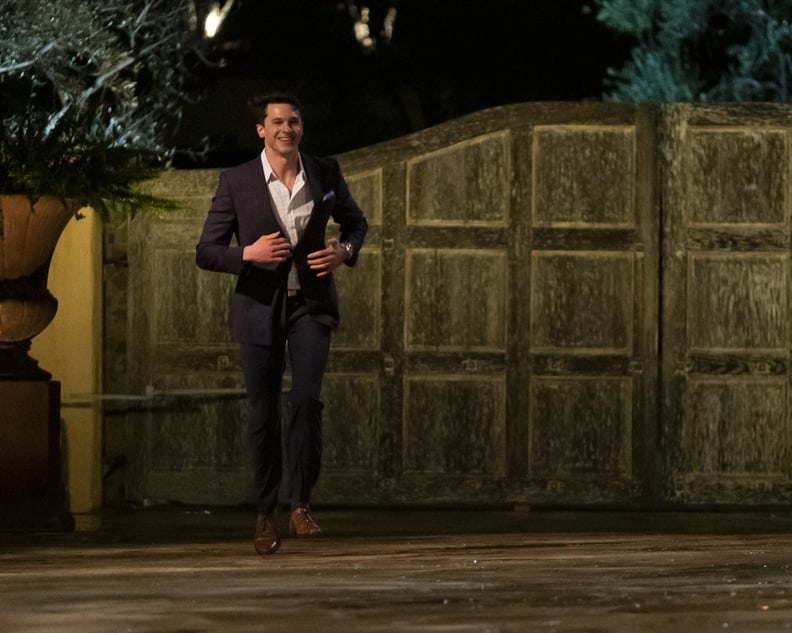 ABC/John Fleenor
ABC/John Fleenor
Hannah and Connor's date on this week's episode of The Bachelorette didn't exactly go as planned, but it might have been even better. After Hannah fell ill, the two of them spent the day chilling in her hotel room, and Connor left her some seriously sweet Post-it notes highlighting what he loves about her. There was one more surprise in store, though — even though Hannah and Connor didn't get their sailing date, they did get the season's first private concert.
Lukas Graham performed for Hannah and Connor, with the band giving a moving rendition of "Love Someone." The song is featured on the band's album 3 (The Purple Album), which was released last year.
In a Sept. 7 tweet about the song's video, the band wrote, "There's no right or wrong kind of love, here's a glimpse of the love we tried to capture for our new video." The visuals are true to those words, showing all kinds of love, ranging from families leaving flowers at a cemetery to someone helping the homeless and even the parents of a new baby.
"When you love someone / You open up your heart," the song's lyrics go. "When you love someone / You make room." Whether that's describing romance, as on The Bachelorette, or familial love, as in the song's video, it's a nice way of describing the emotion. Loving someone can include being selfless and helping them, and the song's lyrics actually fit Hannah and Connor's date pretty well. It's easy to imagine some of the guys getting worked up about missing their date, but Connor rolled with the situation, even bringing Hannah flowers and soup when he found out she was sick.
And while this week's episode might be some fans' first introduction to Lukas Graham, the Danish band is actually mega popular. The band's single "7 Years" reached No. 1 on the Billboard chart in May 2016. In fact, Lukas Graham performed "7 Years" at the Billboard Music Awards in 2016. So, yeah, Hannah and Connor were pretty lucky to have a private concert. Will Hannah "make room" for Connor as the show continues? Only time will tell.