Mandy Moore Recalls How "Deeply Unsettlingly" It Was Seeing Herself as Old-Age Rebecca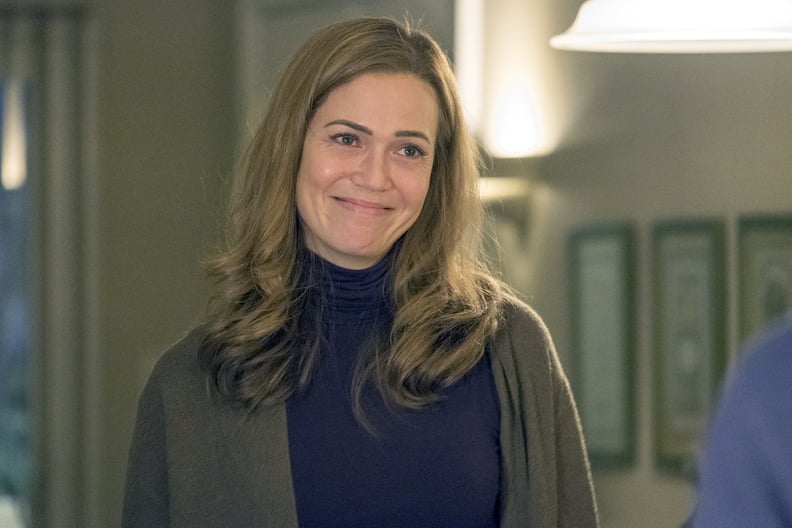 Mandy Moore has brilliantly played Rebecca through all different eras on This Is Us, but her transformation during the season three finale was truly one of a kind. During the flash forward at the end of the episode, we finally get the first glimpse of Rebecca in her old age, and it left fans pretty shaken up. Not only does she appear to be on her death bed, but she looks unrecognizable from the Pearson matriarch we're used to seeing.
It seems as though Moore had a similar reaction when she first saw herself in costume and makeup. "It was very unsettling," the actress told POPSUGAR ahead of her upcoming appearance at Play/Ground. "It also took a really long time; it took about five and a half hours." She added that by the time she finally arrived on set, the cast and crew couldn't even look her in the eye.
"I think they were so disturbed, they were sad to see Rebecca in that state. I guess because when you look in the mirror and you're aged 50 years, there's nothing recognizable, there's nothing tangible to hold on to and go, 'Oh, I see my mom or my grandma.' There's nothing I can relate to."
She added that it was also really emotional to see Rebecca at this state in her life. "I just felt that sadness, too," she continued. "Not necessarily speaking to what's happening in her life, but just to see her there and clearly not in incredible health, and to think, here's this woman sort of at the end of her road was just very bittersweet." Honestly, if that scene between Rebecca and Randall is any indication about what's to come, we don't think we'll be able to make it through season four.