Marvel's Black Widow Poster Reveals Old Friends and a New Look For Natasha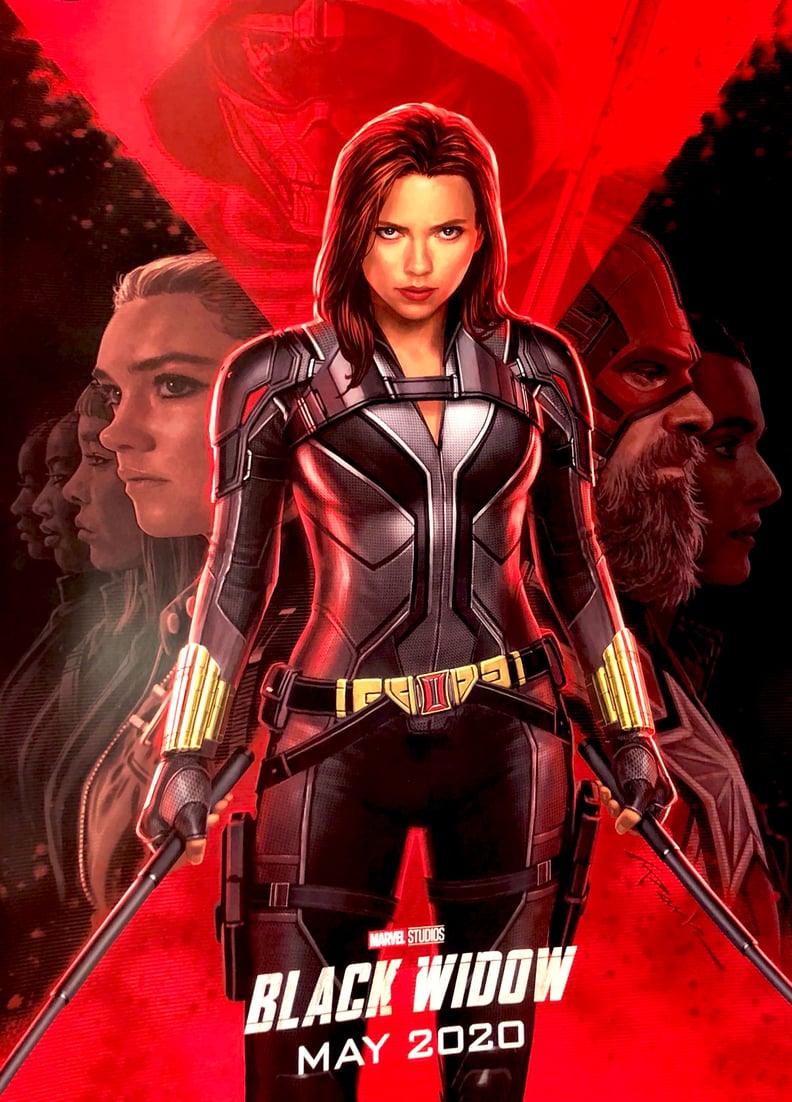 Marvel fans finally have their first look at the Black Widow standalone film, and it's safe to say they're excited. Disney revealed the film's concept art poster during the biennial D23 Expo, where it also unveiled glimpses of several other upcoming releases, including the rest of Marvel's Phase Four films.
The poster — painted by Marvel Studios visual development artist Andy Park — shows our favorite Russian spy sporting a new look (which isn't her only one in the film) and surrounded by people from her past in the Red Room: most notably her "sister" Yelena (Midsommar's Florence Pugh), the Red Guardian (played by Stranger Things star David Harbour), and supervillain Taskmaster, ready to make his MCU debut. If you're noticing a startling resemblance between Red Guardian's helmet and the one formerly worn by Steve Roger's Captain America, good eye! Harbour's Alexei is considered the Soviet Union's version of Captain America, a likeness that may or may not play into Natasha's fondness for Rogers.
The Black Widow panel also revealed Natasha's new costumes, including her iconic all-white suit, and featured a video from the cast currently filming on set. The movie may still be in the early days of production, but judging by fans' reactions ahead, Black Widow is already on the top of everyone's must-watch list!
Andy Park's Official Reveal
Fans Were More Than a Little Excited About the Poster
Some Fans Have Already Come Up With Plot Theories!