Advertiser Content From
ABC
The Best Friendship Between Meredith and Alex on Grey's Anatomy Is Truly Magical
Advertiser Content From
ABC
Grey's Anatomy is all about the love. From elevator hookups to Jo and Alex's ferry wedding, this show knows how to give us a serious case of the feels. But it's not just romantic love that Grey's Anatomy excels at; it's great at serving up platonic love as well. Case in point? The show's most enduring friendship between Alex and Meredith. Grey's Anatomy returns with a two-hour premiere on Sept. 27 on ABC to kick off its landmark 15th season, and one thing we can't wait to see more of is Mer and Alex's friendship.
When Cristina left, Alex stepped into the role of being Meredith's person without missing a beat. And that's because he's always been on her team. They have each other's backs through relationship drama, family issues, work problems, and everything in between. Their friendship is so strong that Meredith can literally kick Jo out of Alex's bed because she needs to talk. That's a rare and beautiful kind of relationship to see on TV — especially between a man and a woman who aren't dating. To be honest, we envy Alex and Meredith. Who doesn't want a friendship that's built on so much trust and love? Everyone needs a person who will show up for them no matter what, and that's exactly what these two do for each other.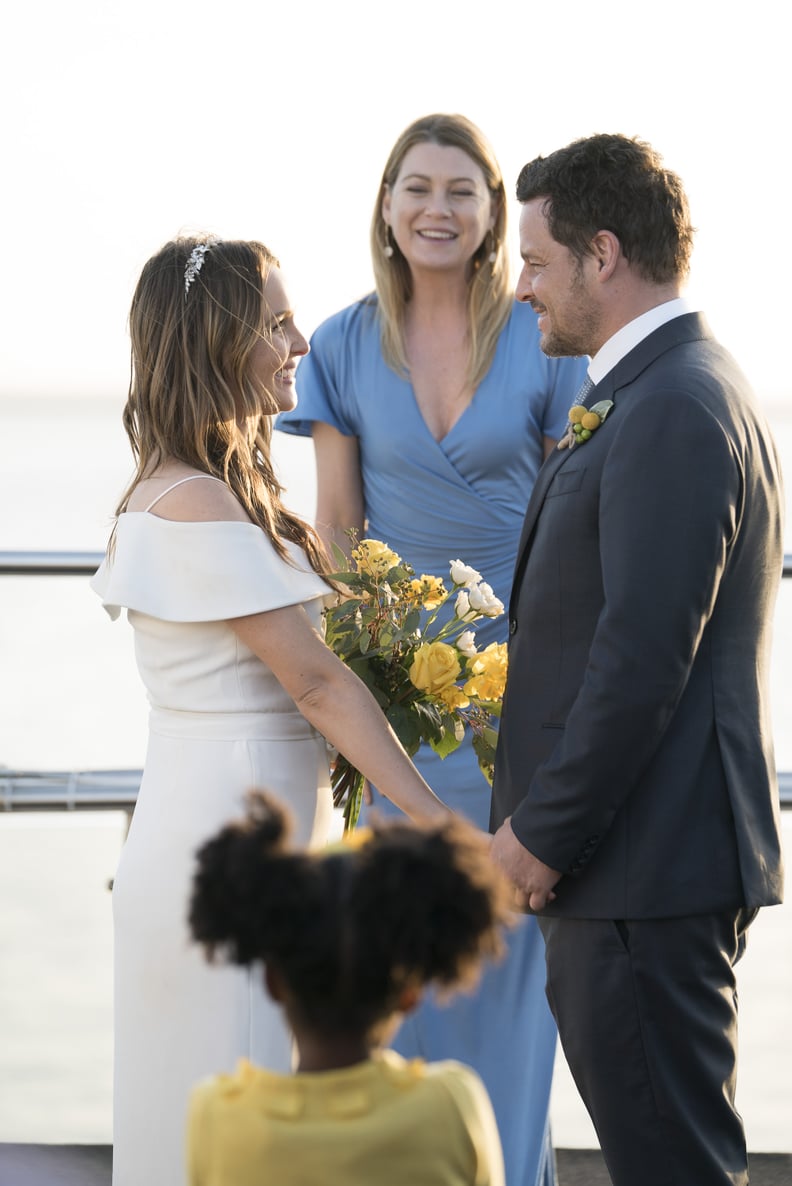 Season 15 has been dubbed the "Season of Love," and there's no better example of pure, BFF love on the show than Alex and Meredith's. Remember the time Alex thought he might go to jail and he wanted to have waffles with Meredith and her kids every day? Or how Meredith got herself ordained so she could perform Alex and Jo's wedding ceremony? These two people have been through so much over the years.
One of the absolute best moments in their entire friendship came in the aftermath of Meredith's heartbreaking, brutal attack at the hospital. Alex was the first person to make her laugh again. He was there when she got her hearing back. And he was there through every single step of her recovery, including making sure Zola, Ellis, and Bailey all felt safe as their mom healed. Watching how these two continue to deal with trauma together makes our hearts happy no matter how many tears the show makes us cry.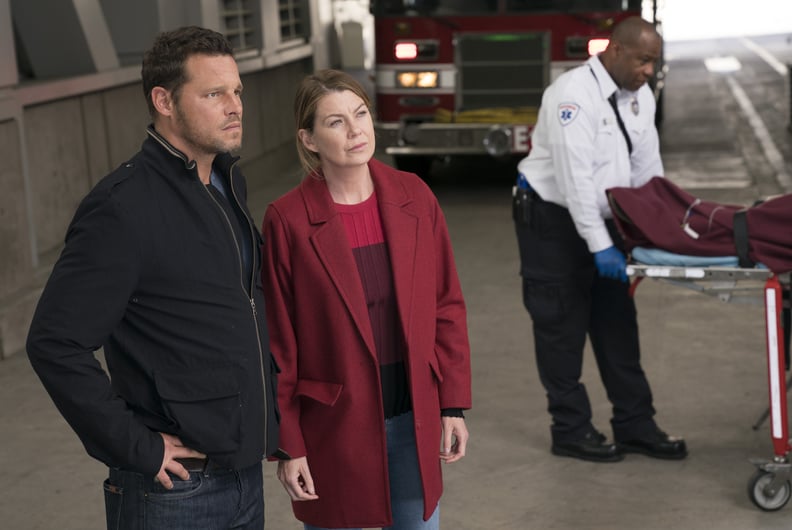 Alex and Meredith's love is so endearing because they don't sugarcoat anything. He knows Mer is dark and twisty but also determined and driven. And Meredith gets that Alex's past has made it hard for him to trust people. Still, they let each other in anyway, and the result has been waffle Sundays, Alex showing up for Meredith after she gives birth to little Ellis, Meredith doing her best to protect Alex when it looks like he might go to jail, and ultimately standing by his side as he takes the leap into married life again.
Being someone's person on Grey's Anatomy isn't an easy job. It means signing up for tequila nights, letting them vent about surgeries that go wrong, watching them struggle with the loss of a partner, and always, always being their shoulder to lean on. Alex and Meredith get the job done, and that's why this upcoming "Season of Love" is just as important for these platonic life partners as it is for all of the romances on the show. When it comes to Grey's Anatomy friendships, Alex and Meredith will always be the actual best.
Gear up for the 15th season of Grey's Anatomy on Sept. 27!
For more on Grey's Anatomy, click HERE!