What Each of the Serial Killers Featured in Mindhunter Look Like in Real Life
Mindhunter is a slow burn of a series, but that doesn't mean it isn't terrifying. Seasons one and two of the Netflix drama follow fictional FBI agents Holden Ford and Bill Tench — though they're inspired by real-life agents John E. Douglas and Robert K. Ressler — as they interview imprisoned serial killers around the country in the 1970s. Their efforts to understand what drives these violent criminals to murder are done to help build the FBI's fledgling Behavioral Sciences Unit and result in some deeply disturbing conversations.
Unlike Holden and Bill's characters, the serial killers featured in seasons one and two are very much based on real killers. The scenes featuring these infamous figures are chilling, to say the least. Actor Cameron Britton, who portrays Edmund "The Co-Ed Killer" Kemper, nails his role with startling accuracy, but he definitely isn't the only one. From Kemper to the BTK Killer to Charles Manson, read on to see each of these characters' horrifying ties to reality.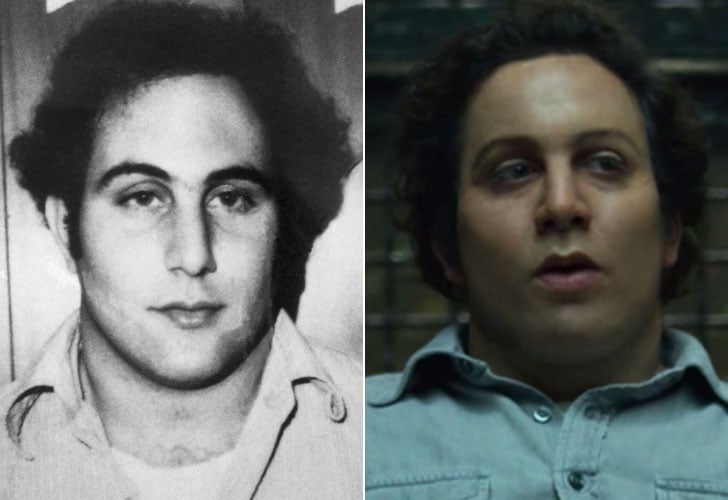 David Berkowitz
David Berkowitz, also known as the .44 Caliber Killer and the Son of Sam, is introduced in the show's second season. Tench and Ford go to visit him to get his perspective on the BTK killer, whose case they've started to investigate. As far as physical looks go, the casting of the killer — who terrorized New York City by shooting women in mid '70s — is spot-on as usual.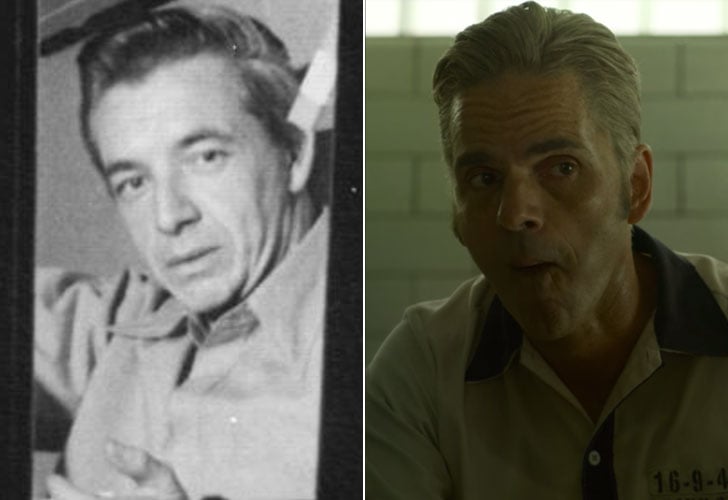 William Pierce
Even though staff psychiatrists warned the authorities that serial killer William "Junior" Pierce would be dangerous to both himself and others, he was paroled in 1970 from the Georgia prison that had first locked him up. He went on to murder at least nine people before being arrested again in March 1971. We see him nearly a decade after this in season two, when he agrees to sit down with Holden Ford and an Atlanta detective.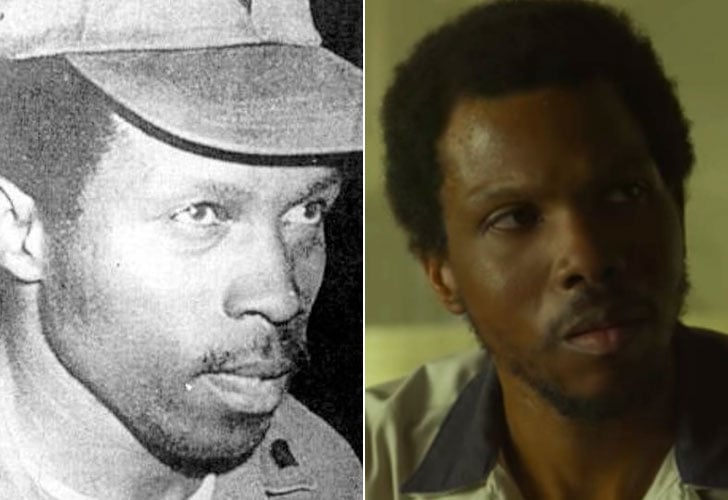 William Henry Hance
After Tench lies to Holden about coming down with a stomach virus, Holden decides to head to Atlanta alone and finds himself digging deeper and deeper into the Atlanta child murders investigation. This leads him to speak with William Henry Hance, who is the only serial killer featured on Mindhunter who was ever sentenced to death for his crimes, which included murdering three women on military bases in Georgia. He was put to death in 1994 at age 42.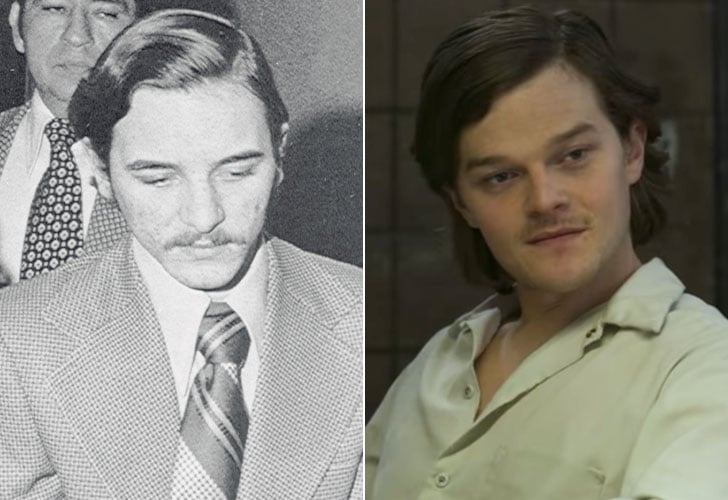 Elmer Wayne Henley
Wendy Carr joins Agent Jay Smith during a visit to a Texas penitentiary in the fourth episode of season two to speak with Elmer Wayne Henley. He was convicted in 1974 for helping to murder at least 28 teenage boys and young men between 1970 and 1973 under the guidance of a man name Dean Corll. Together (along with another accomplice, David Owen Brooks) they would abduct, torture, rape, and murder their victims. Henley later shot Corll to death, and was eventually put away for six consecutive terms of 99 years for his involvement in the Houston Mass Murders.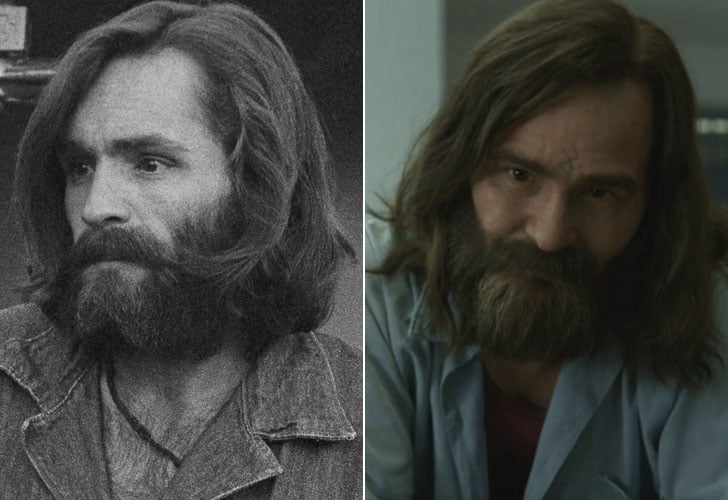 Charles Manson
With the arrival of a new director of the FBI in season two comes Holden's access to one of America's most notorious criminals, Charles Manson. If you couldn't shake off actor Damon Herriman's chilling performance as the cult leader in Quentin Tarantino's Once Upon a Time in Hollywood, you'll be terrified to know that he reprises the role in Mindhunter. On Mindhunter, Herriman portrays a much older Manson, who's in jail during the '80s, a stark contrast to Tarantino's nostalgic depiction of Hollywood in 1969.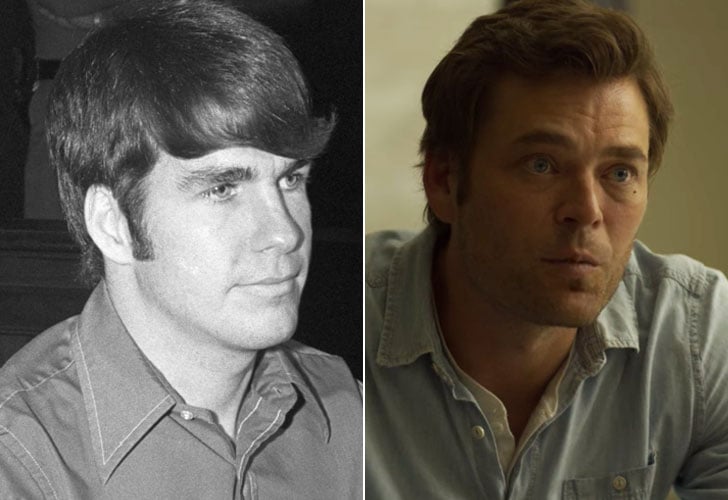 Charles "Tex" Watson
In the same episode that Manson is introduced in season two (episode five, FYI), Holden goes to visit Charles "Tex" Watson, who was one of the Manson Family members charged with the killing of Sharon Tate.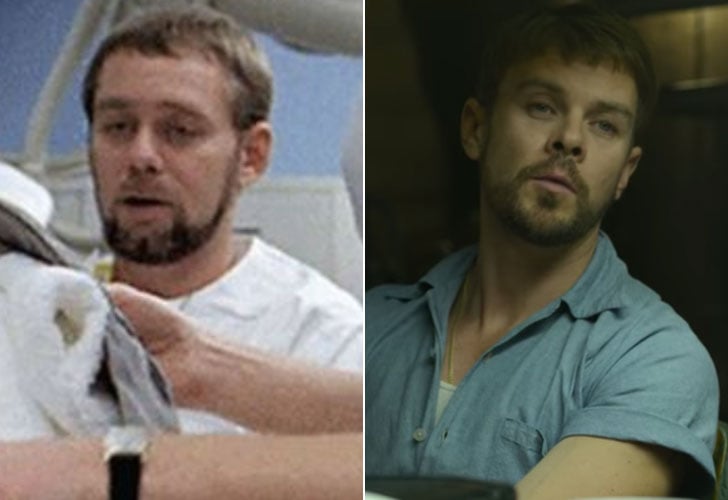 Paul Bateson
In season two, Wendy and Agent Smith team up again to visit Paul Bateman, a former radiographer and convicted murderer (who is well known for the fact that he appears as a radiological technician in a scene from 1973's The Exorcist). In 1979 he was convicted of killing journalist Addison Verrill — which is described during his onscreen portrayal in Mindhunter — and was sentenced to a minimum of 20 years in prison. Although he was suspected of killing a number of gay men in Manhattan, there wasn't anything concrete to prove it and no other charges were brought up. He was released on parole in 2003 and then released from that after five years.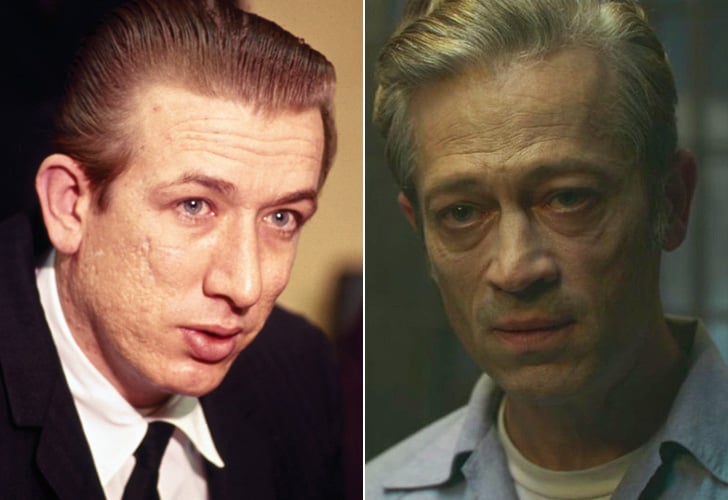 Richard Speck
Jack Erdie, best known for his roles in Banshee and Outsiders, plays Richard Speck, one of the more troubling serial killers that Holden and Bill come into contact with in season one. The crimes he relays to the FBI agents on the show match up with his real-life offenses, which included breaking into a dorm for student nurses in the '60s and brutally killing eight women who lived there. He also raped his last victim, Gloria Davy, before strangling her.
One woman, Cora Amurao, manged to escape by hiding under a bed while Speck left the room, so he lost count of how many women he was holding hostage and didn't realize she'd disappeared (something Holden and Bill discuss with him in the Mindhunter scene). Speck was later sentenced to death for his crimes, but the issues with jury selection led to the sentence being overturned. He was later sentenced to 400 to 1,200 years in prison and died after 25 of those years from a heart attack in 1991.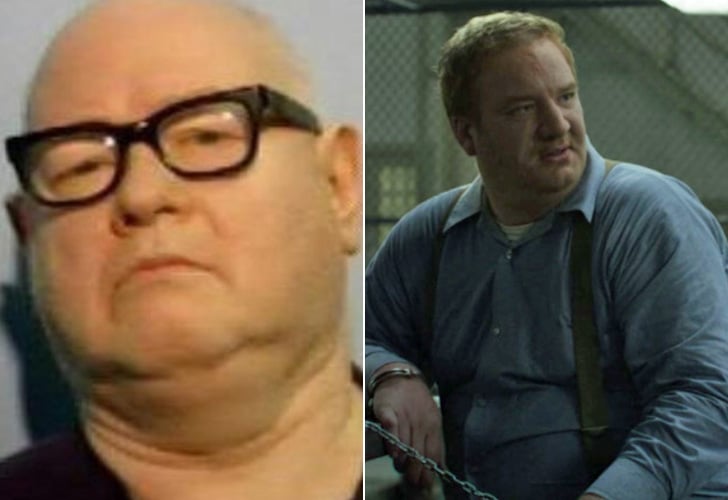 Jerry Brudos
Jerome Henry "Jerry" Brudos was a serial killer and necrophiliac. He murdered at least four women in Oregon in the late '60s and was sentenced to life imprisonment in 1969. Brudos's MO was dressing up in high heels and masturbating after committing a murder, which is something Holden is fascinated by in episode seven of the series. Brudos is portrayed by actor Happy Anderson in season one, who you might know from his appearances in Claws, Gotham, and Quarry. Jerry Brudos is no doubt his creepiest role to date.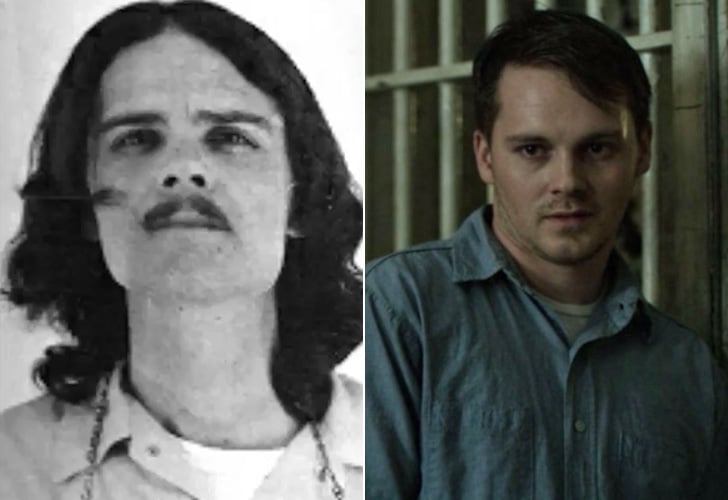 Monte Rissell
One particularly nerve-wracking interview on the show in season one is with Monte Rissell (played by EastEnders actor Sam Strike) in Richmond, VA, mostly because the inmate is so young. Between 1976 and 1977, an 18-year-old Rissell raped and murdered five women, strangling the first victim, Aura Gabor, with her own bra. He was able to go on such a sustained killing spree because he at first seemed to have a rock-solid alibi — he was institutionalized at the time of the murders. Later it would come out that Rissell was breaking out of the institution for short periods of time unchecked, which is when he was committing his crimes.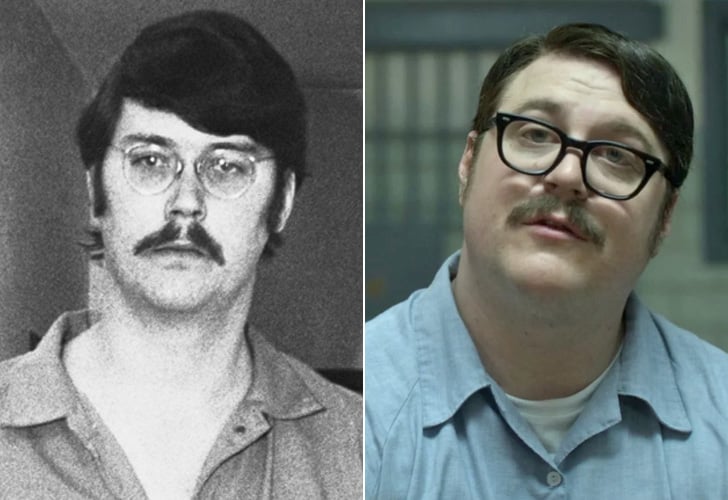 Edmund Kemper
Sure, the scenes with murderers like Monte Rissell and Richard Speck are chilling, but none hold a candle to the tense interactions with Ed Kemper (especially when he's one-on-one with Holden). 6'5" Umbrella Academy alum Cameron Britton does a fantastic job of portraying the 6'9", over-250-pound killer, who had high intelligence and an outgoing, social nature (both of which helped to mask the butcher underneath).
Kemper became known as "The Co-Ed Killer" after murdering a string of six young, female college students in northern California, as well as his mother and his mother's best friend. Kemper would abduct the women, murder them, and then commit necrophilia with the dead bodies before dismembering them and disposing of the remains. He was apprehended in 1973, and the 68-year-old is still incarcerated in the California Medical Facility.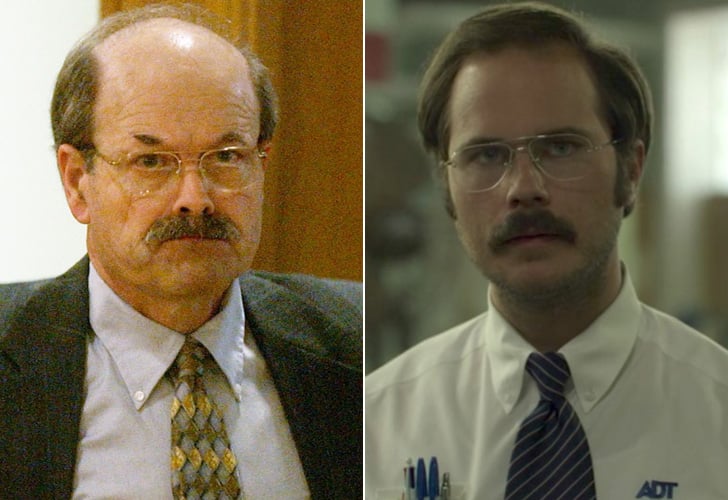 Dennis Rader
Throughout season one of Mindhunter, brief scenes of a man seemingly in the midst of planning a murder are sprinkled throughout. He's never named outright, and we don't see him actually kill anyone. So, what's his deal? His appearances might seem random at first, but the fact that he works at ADT security should tip you off — he's actually Dennis Rader, better known as the BTK Killer. Rader (whose nickname comes from the way he would "bind, torture, and kill" his victims) murdered 10 people in Kansas between 1974 and 1991.
Mindhunter's first season takes place in 1977, which means the BTK Killer had slain five people by that point. The show follows him into season two as he stalks potential victims via his job as a security system installer, which gave him unfettered access to peoples' homes. Following his crimes, he sent taunting letters to the police and news outlets bragging about what he'd done, and was finally apprehended in 2005.
Sonny Valicenti, who played FNG in the TV series Platonic and Dean in Office Christmas Party, is the actor behind the mustachioed serial killer on the show. He's only billed as "ADT Serviceman" on IMDB, but the second season digs more into his arc.