These Movies Are About to Expire From Netflix
The end of the month of April is nail-bitingly close, especially if you have been meaning to stream one of these movies on Netflix. Unfortunately, the streaming service removes a few titles each month, so the least we can do is let you know which ones are leaving so you can plan your weekend binge-fest appropriately. And all is not lost — check out the list of movies coming to Netflix in May!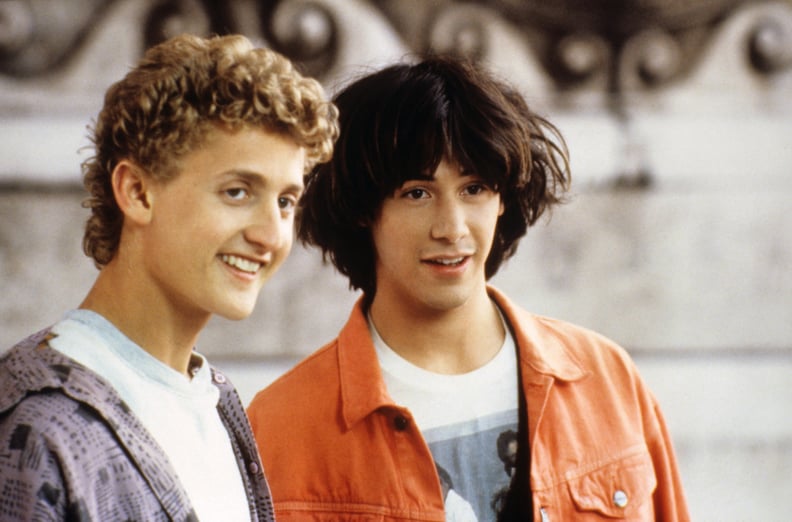 Expiring May 1
The Animatrix
Anna Karenina (1948)
Author! Author!
Beware of Mr. Baker
Bill & Ted's Excellent Adventure
Broadway Idiot
Bus Stop
Election
The Good Life
Holiday Engagement
Kiss of Death
Mad Hot Ballroom
Mona Lisa Is Missing
Ralphie May: Austin-tatious
Terms and Conditions May Apply
That's What I Am
Thérèse
Truth or Die
Young & Handsome: An Evening with Jeff Garlin
Expiring May 2
Slightly Single in L.A.
Expiring May 3
JFK: The Smoking Gun
Expiring May 4
Stealing Harvard
Expiring May 6
Finding Normal
Expiring May 7
JFK: A President Betrayed
Expiring May 9
Cheerful Weather for the Wedding
Cracks
Tears of the Sun
Expiring May 10
The Score
Expiring May 12
The Ladykillers
Expiring May 13
Is the Man Who Is Tall Happy?
Expiring May 14
The Master of Disguise
Offender
Expiring May 15
A Pope For Everyone
Bratz: BFF: Best Friends Forever
The Greatest Places: IMAX
In Her Skin
Inhale
The Quest: Season 1
Search for the Great Sharks: IMAX
Tiger Eyes
Expiring May 16
Blade Runner: Theatrical Cut
The Last Tycoon
Expiring May 19
Peep World
Expiring May 21
Struck by Lightning
Expiring May 22
Ida
Stand Off
Expiring May 23
Black Hawk Down
Expiring May 27
Escape from Tomorrow
Run & Jump
Vanishing of the Bees
Expiring May 28
Barfi!
Expiring May 29
These Birds Walk
Expiring May 31
Clerks