Disney+ Introduces Kamala Khan and Her Friends in New "Ms. Marvel" Character Posters
Disney+ and Marvel's newest series, "Ms. Marvel," is almost here, and the streamer is celebrating with the release of a brand-new set of character posters, which were unveiled on Instagram. The colorful posters pay homage to the "Ms. Marvel" comics on which the series is based. In addition to showing off Iman Vellani's Kamala Khan in full Ms. Marvel mode, the new images also offer a closer look at Kamala's best friends, Bruno (Matt Lintz) and Nakia (Yasmeen Fletcher), her parents, Yusuf (Mohan Kapoor) and Muneeba (Zenobia Shroff), and her potential love interest, Kamran (Rish Shah).
The character posters come just days before the show's June 8 premiere. Previously, Disney+ released the show's official trailer, which offered fans a glimpse at the action-packed, coming-of-age story. The show — which will be the seventh Marvel series created for the streamer — stars Vellani as Kamala, a 16-year-old girl from a Muslim, Pakistani-American family who lives in Jersey City, NJ. Kamala — who idolizes the Avengers, especially Captain Marvel — is struggling to find her place in the world when she ends up with superpowers of her own, making her just like the heroes she's spent so many hours fangirling over.
Like the "Moon Knight" series, "Ms. Marvel" introduces not just a brand-new hero to the Marvel Cinematic Universe but also a totally new cast of characters. Here's everything you need to know about Kamala Khan, her upcoming Marvel show, and her place in the greater MCU.
Additional reporting by Sabienna Bowman.
01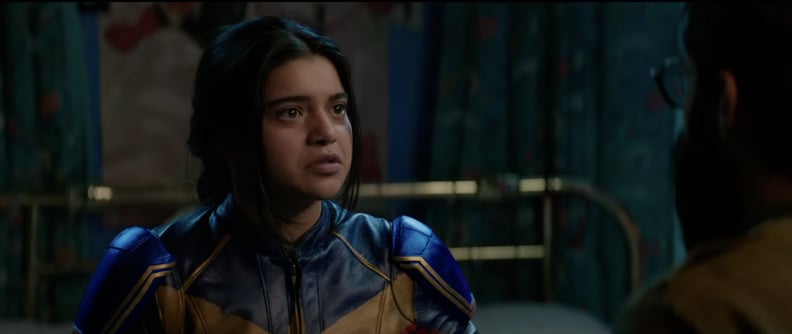 Kamala Khan Is Marvel's Newest Hero
Kamala Khan made her first appearance in the comics in a 2013 issue of "Captain Marvel." In 2014, the "Ms. Marvel" comic series had its very first issue. The character, who's the first Muslim Marvel character to ever headline their own book, was created by Marvel editors Sana Amanat and Stephen Wacker, writer G. Willow Wilson, and artists Adrian Alphona and Jamie McKelvie.
In the comics, Carol Danvers, aka Captain Marvel (Brie Larson in the MCU), used to go by the name Ms. Marvel. In 2012, Marvel Comics had Carol take on the mantle of Captain Marvel as it launched the character into a new era. So when Kamala, a Captain Marvel superfan, ends up with powers of her own, she uses her idol's old alias.
From the first trailer, it seems the MCU version of Kamala gets her powers in a different way than her comics' counterpart (whose powers are activated by a cosmic fog) and might even have different abilities.
02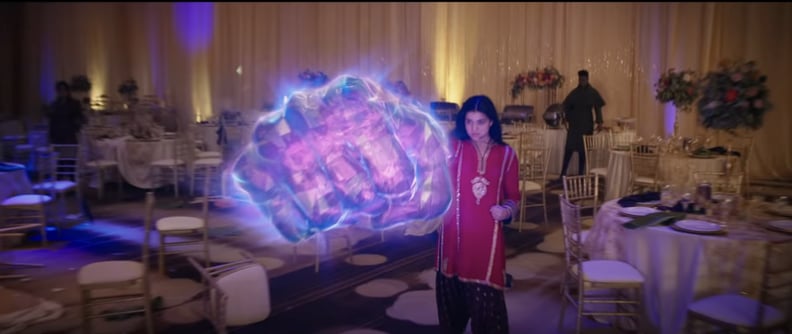 "Ms. Marvel" Cast
Iman Vellani was cast as Kamala Khan in 2020. Joining her in the cast are Matt Lintz as her best friend, Bruno Carrelli; Saagar Shaikh as her brother, Amir; Aramis Knight as Kareem, aka Red Dagger; and Zenobia Shroff and Mohan Kapur as Kamala's parents. The ensemble also includes Rish Shah, Yasmeen Fletcher, Laith Nakli, Azhar Usman, Travina Springer, Nimra Bucha, Alyy Khan, Alysia Reiner, Fawad Khan, Mehwish Hayat, Anjali Bhimani, and Laurel Marsden.
03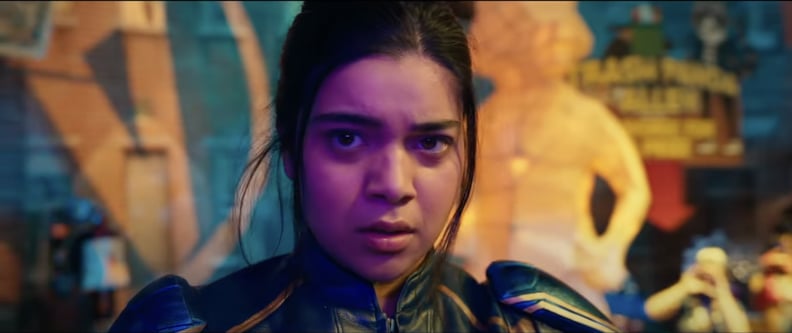 "Ms. Marvel" Release Date
Disney+ will release the "Ms. Marvel" series on June 8. The series will have six episodes total. As of now, a second season has not been announced.
04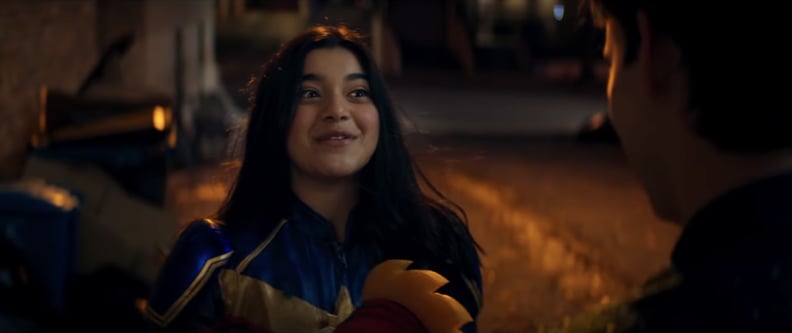 "Ms. Marvel" Is Connected to the "Captain Marvel" Sequel, "The Marvels"
06
"Ms. Marvel" Character Posters