MTV Is Blessing Us With a Bunch of Daria Spinoffs, and 1 Features Tracee Ellis Ross
If you've ever wanted to go to Lawndale High with Daria, Jane, and the whole gang, we hate to break it to you, but . . . well, that's never going to happen. However, soon you'll be able to catch up with your favorite Lawndale Lions, thanks to the Daria spinoffs MTV is planning — one of which includes the previously announced spinoff formerly titled Daria and Jodie.
Back in June 2018, MTV announced Daria and Jodie as a reimagining of the original series, with a focus on the titular characters as they "take on the world, with their signature satirical voice while deconstructing popular culture, social classes, gender, and race." However, according to Variety, the network has reimagined its reimagining, as well as its plans for the franchise as a whole.
The spinoff will now be titled Jodie, focusing on Jodie Landon — a sorely underused character from the original series — and following her as she comes into her own at her first postcollege job in tech. The series is described as a satire of the postcollege workplace and will feature other former Lawndale High students as guest stars (we're crossing our fingers for an epic reunion between Jodie and high-school sweetheart Mack Mackenzie). Black-ish's Tracee Ellis Ross has signed on to executive produce the series and lend her voice to Jodie herself.
"Being able to give voice to fresh, feminist and unexplored stories of young women excites me," she said. "Jodie will be the first adult animated show in almost 20 years that will star a black woman. It will be a smart, funny workplace comedy full of commentary about everything from gentrification to sex to tech to call-out culture."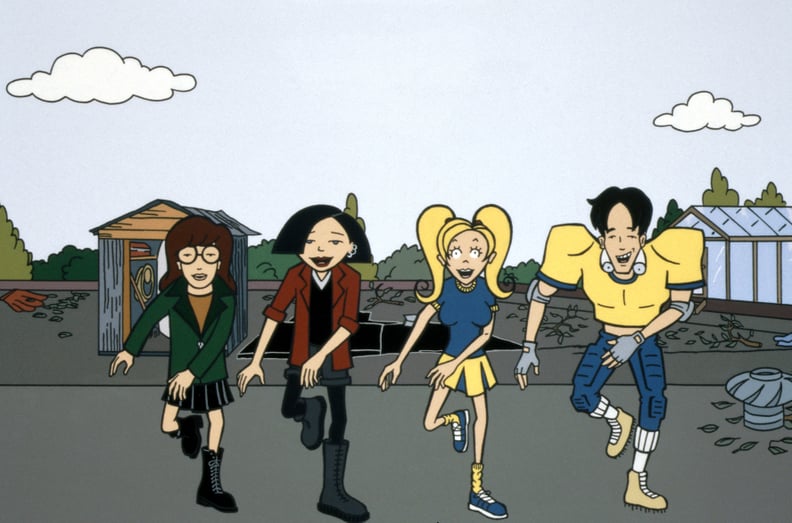 Along with the revamp of Jodie comes the news that MTV is planning on branching out the Daria universe; the Ellis Ross-led show will only be the first in a series of spinoffs! "This marks another exciting step forward for MTV Studios as we build out a wide new slate based on the rich characters from the history in MTV Animation," MTV President Chris McCarthy said.
Details on the other spinoffs are still hush-hush, but there are so many possibilities. We are totally here for a Trent and Mystik Spiral series, for what it's worth. Just putting that out into the universe.