Get to Know ABC's 9 Promising New Shows
We know you're still upset over Once Upon a Time finally ending and that Kevin (Probably) Saves the World has been canceled, but we have some good TV news you might want to hear. Sure, it's that time of year when networks are canceling shows left and right — we're still not over Designated Survivor saying goodbye at the end of this season — but what about the renewals and new shows?
ABC has already renewed hits like Black-ish, The Good Doctor, Station 19, Modern Family, and Roseanne, and there are new shows on the horizon that we think you're going to love. During May's annual upfront presentations, the network announced its Fall TV lineup (as well as their new Winter shows).
Check out all of the new shows that ABC will be gifting us with this upcoming TV season, because Fall TV is pretty much the only reason we're OK when Summer ends.
01
A Million Little Things
James Roday is heading back to TV — sadly not with more Psych (at least not yet) — and we have a feeling we're going to love him on this new show. A Million Little Things centers around the idea that friendship isn't made up of one big thing, but instead a million little things — an idea that a group of friends from Boston have come to know very well. Some of the group are successes at work, others have a rough time in their careers and relationships, but all of them have one thing in common . . . they're stuck. Once a member of their crew dies, the rest wake up and decide to switch things up, and together they can save each other from their rut.
Time slot: Wednesdays at 10 p.m.
02
The Rookie
Calling all Nathan Fillion fans — the Castle star is back! The actor is playing John Nolan, an established man who leaves behind his small-town life to move to Los Angeles and finally pursue his dream of being a cop. He's the oldest in his rookie class at the academy, which is sure to lead to some awkward moments throughout the season. While you might giggle at times, this is firmly a drama.
Time slot: Tuesdays at 10 p.m.
03
Single Parents
Single Parents is a comedy full of big stars, like Taran Killam, Leighton Meester, and many more. The show focuses on a group of single parents who lean on each other to help raise their kids. When Will (Killam) joins their support/friendship group, they quickly see that he has lost sight of who he is as a man. Luckily, with the help of the other single parents, he can find his way back and learn you don't have to sacrifice yourself to be a good parent.
Time slot: Wednesdays at 9:30 p.m.
04
The Kids Are Alright
Get ready to go back to the '70s with The Kids Are Alright. This comedy follows an Irish-Catholic family named the Clearys as they try and navigate through the changes of the decade in America. They live in a working-class neighborhood outside of Los Angeles and have eight boys who run a little wild.
Everything changes when their oldest son comes home and reveals he's not sure if he wants to go back to the seminary. With their golden son switching things up, can the younger seven fill the void? Clearly times are changing, and the Clearys are in for a wild ride.
Time slot: Tuesdays at 8:30 p.m.
05
Grand Hotel
Grand Hotel takes you inside the last family-owned hotel in multicultural Miami Beach. It will follow the lives of the family who owns it, the wealthy guests who frequent it, and the scandals, secrets, and debt that haunt it. The series comes from executive producer Eva Longoria, and is based on the Spanish series by the same name.
Time slot: Midseason
06
Whiskey Cavalier
Whiskey Cavalier is a drama you won't want to miss. It focuses on the adventures of FBI super-agent Will Chase (Scandal's Scott Foley) who goes by the code name "Whiskey Cavalier." Following a tough breakup, he is assigned to work with CIA operative Francesca "Frankie" Trowbridge (The Walking Dead's Lauren Cohan), code name "Fiery Tribune." Together they will save the world, but not exactly with ease. The spies will have a rocky road both personally and professionally as well.
Time slot: Midseason
07
The Fix
The Fix is about an LA district attorney named Maya Travis who flees the city for a quieter life after losing a major case involving an A-list actor who committed a double murder. Eight years later, the same celebrity is under suspicion for another murder, which draws her back to Los Angeles to finally put them behind bars and revive her career.
Time slot: Midseason
08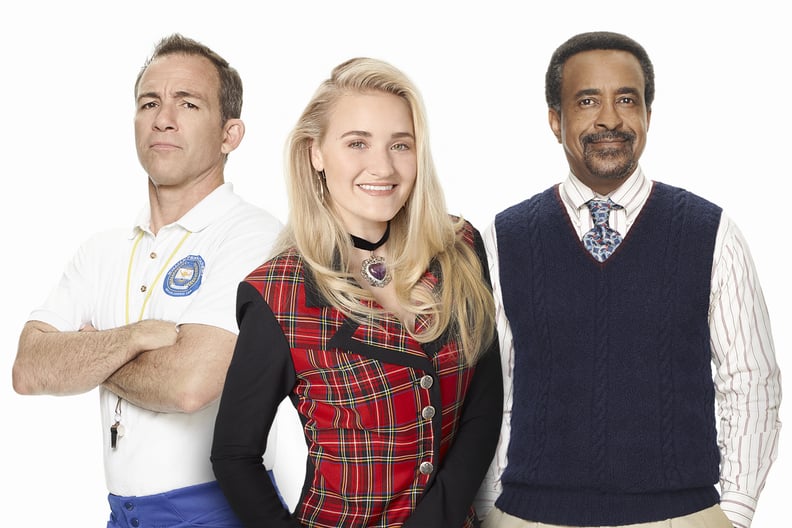 Schooled
Attention Goldbergs fans: this is the spinoff you've been waiting for! While The Goldbergs is set in 1980-something, the spinoff will be in 1990-something. It will focus on the teachers of William Penn Academy — think Principal Glascott (Tim Meadows) and Coach Mellor (Bryan Callen) — as well as one very familiar face . . . Lainey Lewis (AJ Michalka) aka Erica Goldberg's BFF. Fingers crossed there are other crossover characters as the season progresses!
Time slot: Midseason
09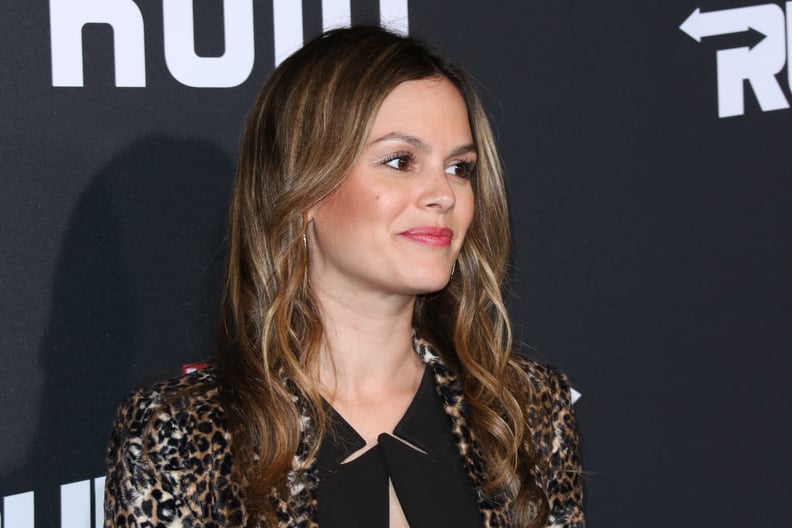 Take Two
Rachel Bilson and Eddie Cibrian star in this comedy/drama series from ABC. It follows Sam Swift (Bilson), who was the star of a hit cop series before going to rehab. She wants to revive her acting career, so she somehow talks her way into shadowing a real-life private investigator Eddie Valetik (Cibrian). Together they make an unlikely duo, but Sam's TV detective skills prove to be useful alongside Eddie's real-world experience.
Time slot: Thursdays beginning June 21 at 10 p.m.