Thriller fans, rejoice, because 2020's selection of thriller and mystery books [1] is seriously impressive. Twisted tales of domestic treachery, mistaken identities, and dark family secrets are in abundance in the titles that have been announced so far. And even better, plenty of the genre's best writers [2] are set to release new nail-biters, including Greer Hendricks and Sarah Pekkanen, Lisa Gardner, and Karen M. McManus. Additionally, there are plenty of buzzy debuts [3] to look forward to, as well as genre-crossing experiments that mix in elements of sci-fi or horror to add new layers to this ever-involving genre.
Read on for all the thrillers and mysteries that deserve a place on your TBR list this year.
— Additional reporting by Lauren Harano
The Last Flight by Julie Clark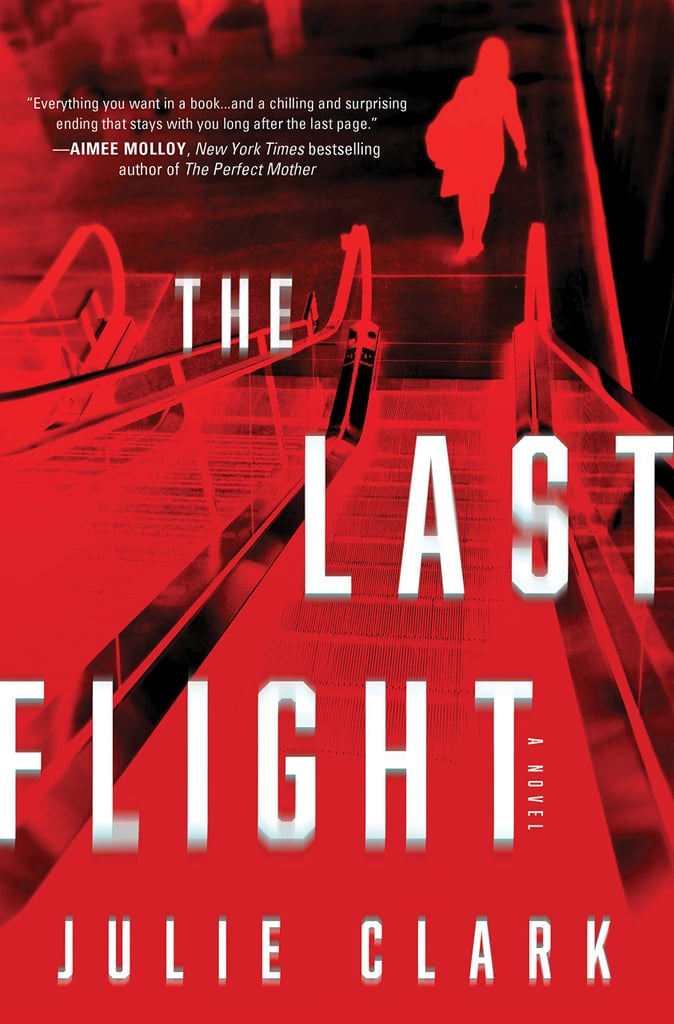 The Last Flight [5] by Julia Clark is a fast-paced thriller about two desperate women who swap plane tickets in hopes of disappearing from their complicated lives. Things quickly go awry when one plane goes down, leaving one of the women to assume the identity of the other, along with all of the drama that entails.
Out June 23
The Girl From Widow Hills by Megan Miranda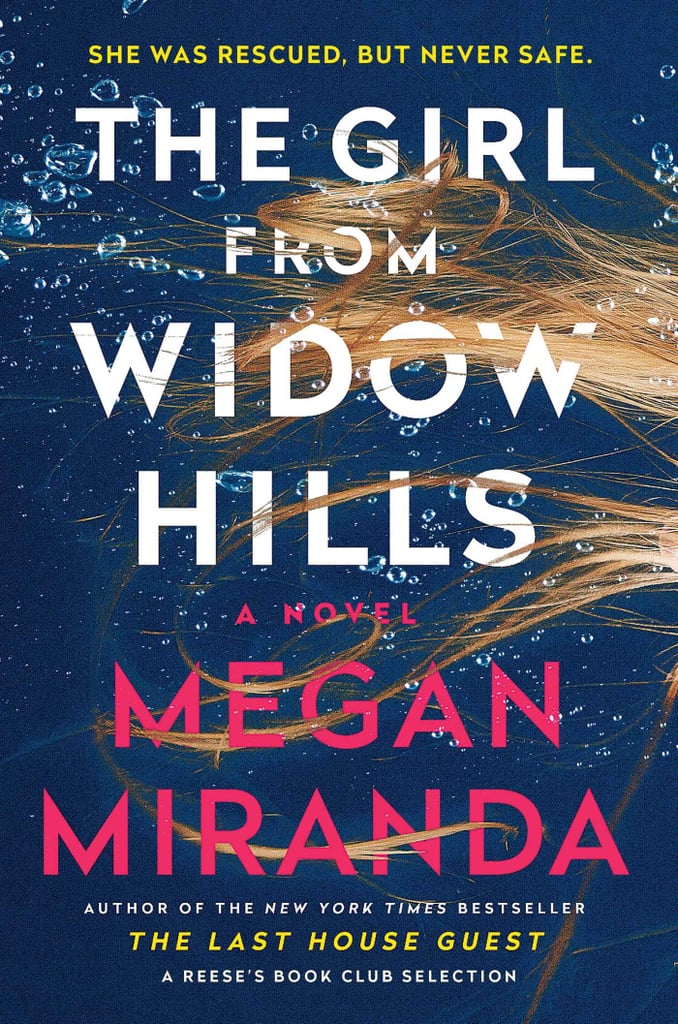 The Last House Guest author Megan Miranda is back with another thriller, The Girl From Widow Hills [6]. When she was a child, Arden Maynor was swept away during a storm while sleepwalking only to be found days later. Her story made her famous, but as an adult, she wants nothing more than to live a normal life. But as the 20th anniversary of her rescue approaches, Arden begins sleepwalking again — only this time, she wakes up with a dead body at her feet.
Out June 23
Home Before Dark by Riley Sager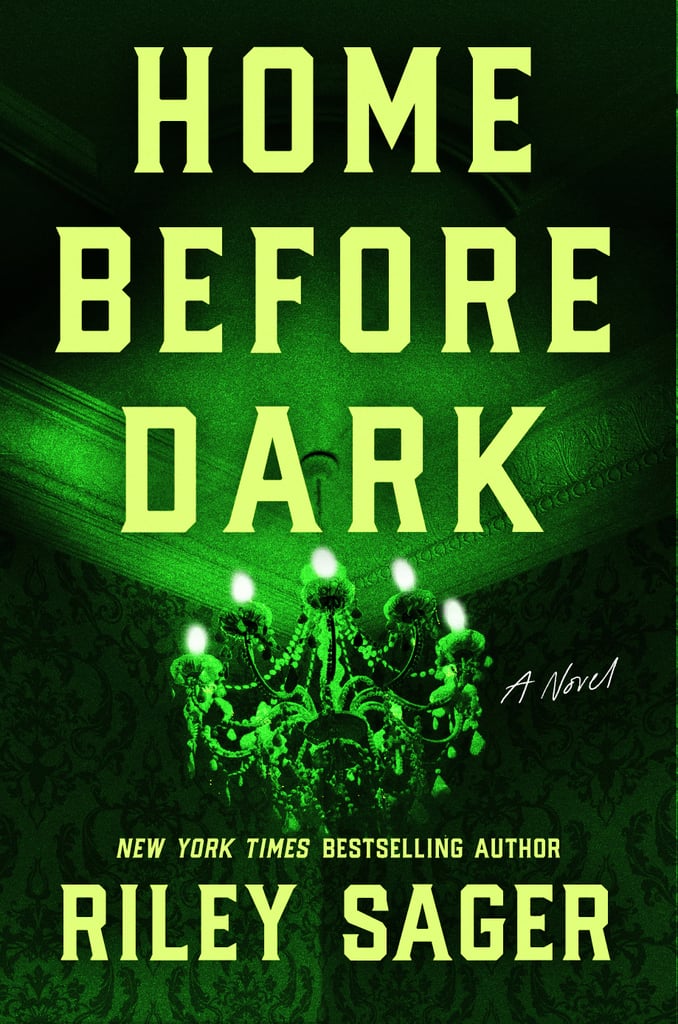 Home Before Dark [7] is Riley Sager's latest suspense-filled thriller. This time around, the author is turning his attention to an Amityville Horror-style story that focuses on Maggie, the daughter of a man whose nonfiction tale of fleeing a house full of malevolent spirits has made his family famous. Now an adult, Maggie is returning to the house in hopes of renovating it, but she soon discovers that her father's story may have been truer than she realized.
Out June 30
The Golden Cage
Swedish crime writer Camilla Läckberg returns with a heart-pumping tale of twisty revenge, The Golden Cage [8]. This sexy psychological thriller is Big Little Lies meets Gone Girl meets The Girl With the Dragon Tattoo.
Out July 7
We Are All the Same in the Dark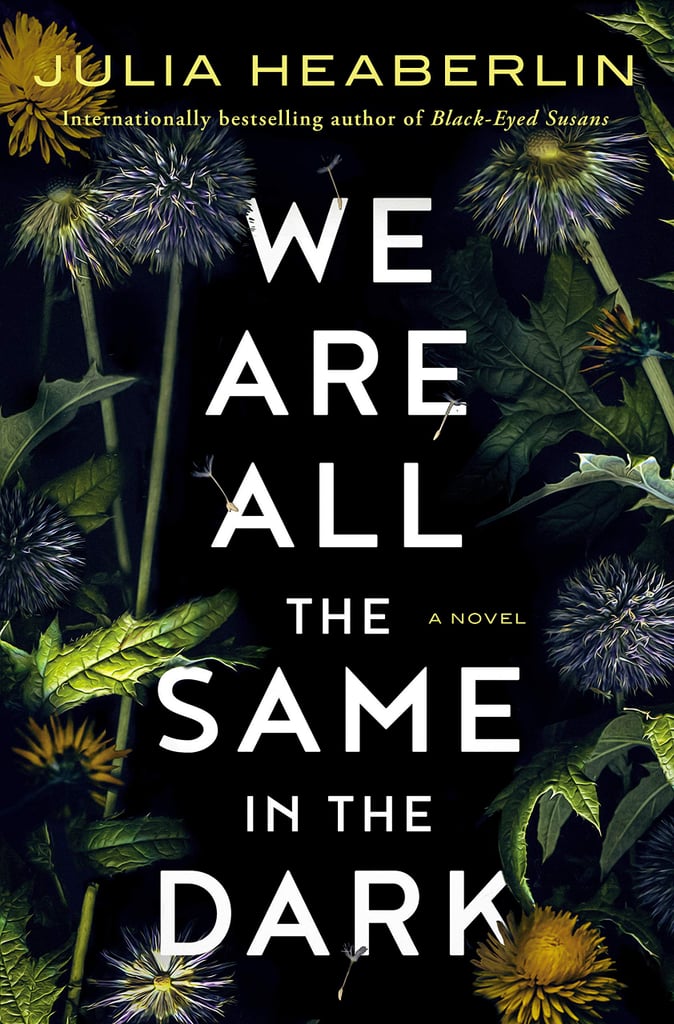 Julia Heaberlin's We Are All the Same in the Dark [9] will give you goosebumps. The town's sweetheart Trumanell Branson went missing over 10 years ago, and her family, friends, and authorities are still searching for her. Her brother, Wyatt, was cleared as a suspect but is now an outcast, and when he comes across a different girl's dead body, he thinks it's a sign. The youngest cop in town, Odette Tucker, hops on the case in hopes of cracking it but realizes that all it does is reopen old wounds she has yet to heal.
Out Aug. 11
When No One Is Watching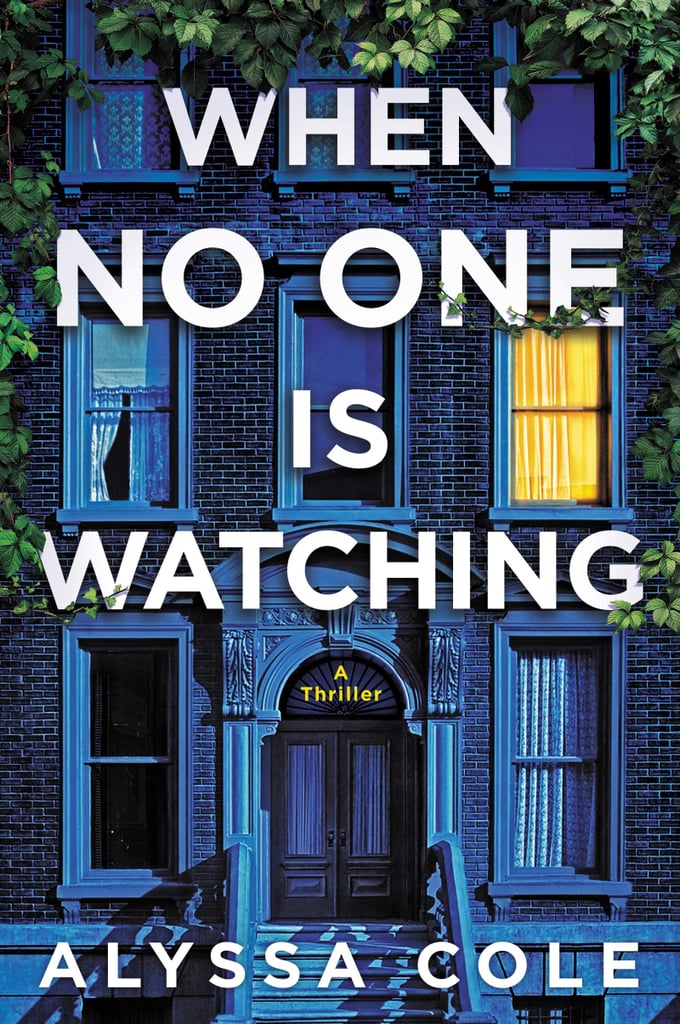 Described as Rear Window meets Get Out, Alyssa Cole's When No One Is Watching [10] tells the story of Brooklyn resident Sydney Green, who's watching her neighborhood change before her eyes. When she is out walking one day, she runs into her neighbor Theo, and they soon realize that perhaps their streets are changing for a reason, and a bad reason at that. The push to alter their community may be deadly . . .
Out Sept. 15
Grown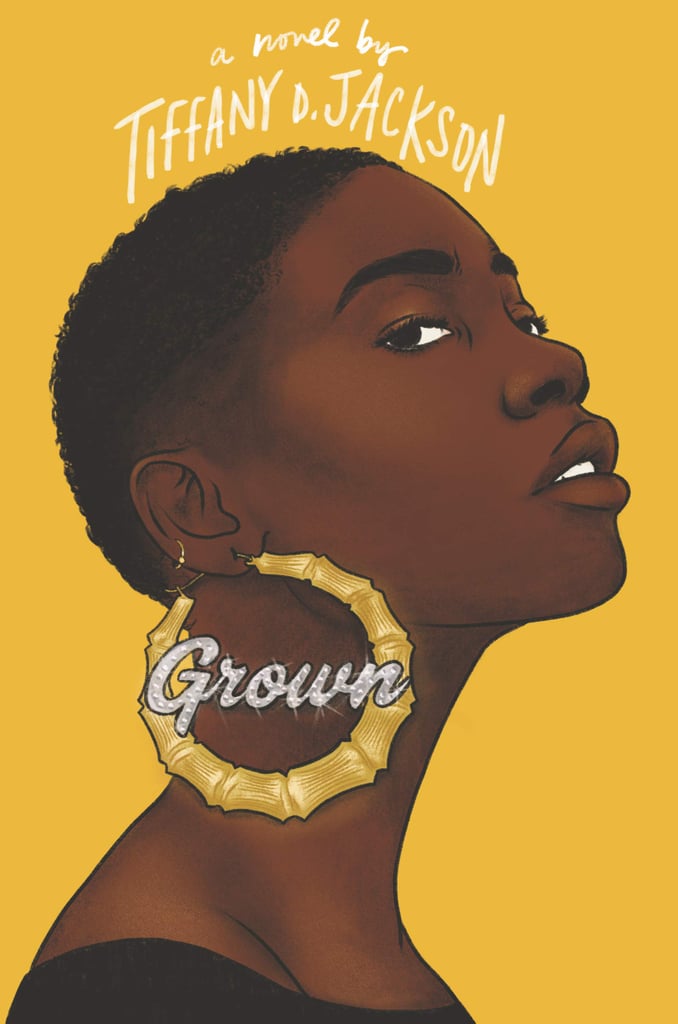 Tiffany D. Jackson's YA mystery novel Grown [11] will leave you questioning everything. Who killed legendary R&B artist Korey Field, and more importantly, was it Enchanted Jones? Enchanted was just a girl following her dreams, so how did it end up like this?
Out Sept. 15
And Now She's Gone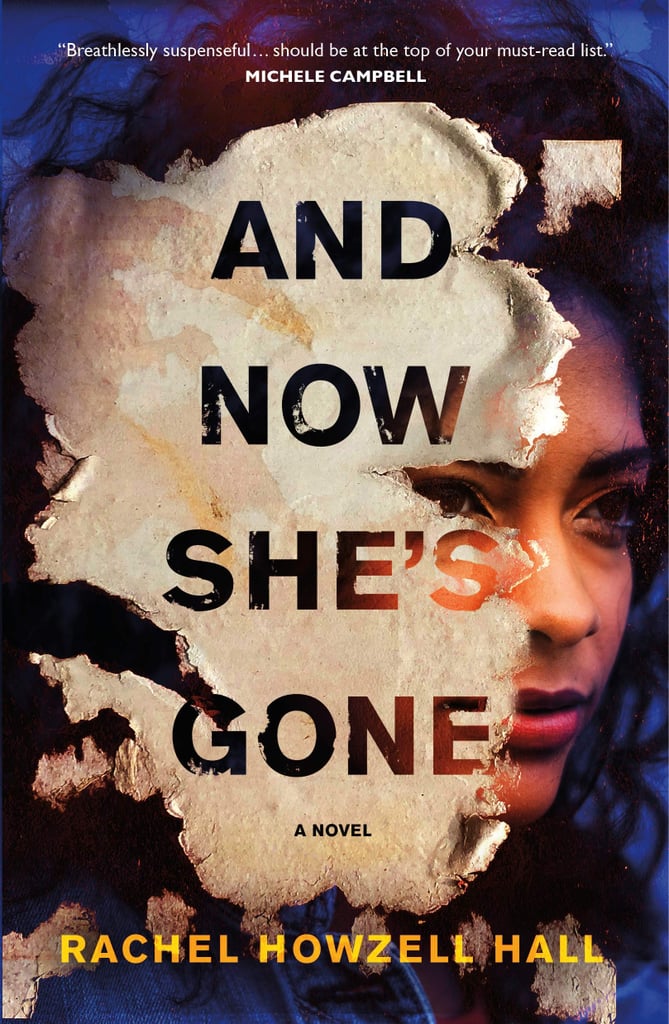 They All Fall Down author Rachel Howzell Hall is back with another thrilling novel: And Now She's Gone [12]. Fans of Janet Evanovich and James Patterson won't be able to put down this page-turner that follows a woman on the hunt for a missing woman who may not want to be found. Early reviewers [13] are already raving about it!
Out Sept. 22
The Searcher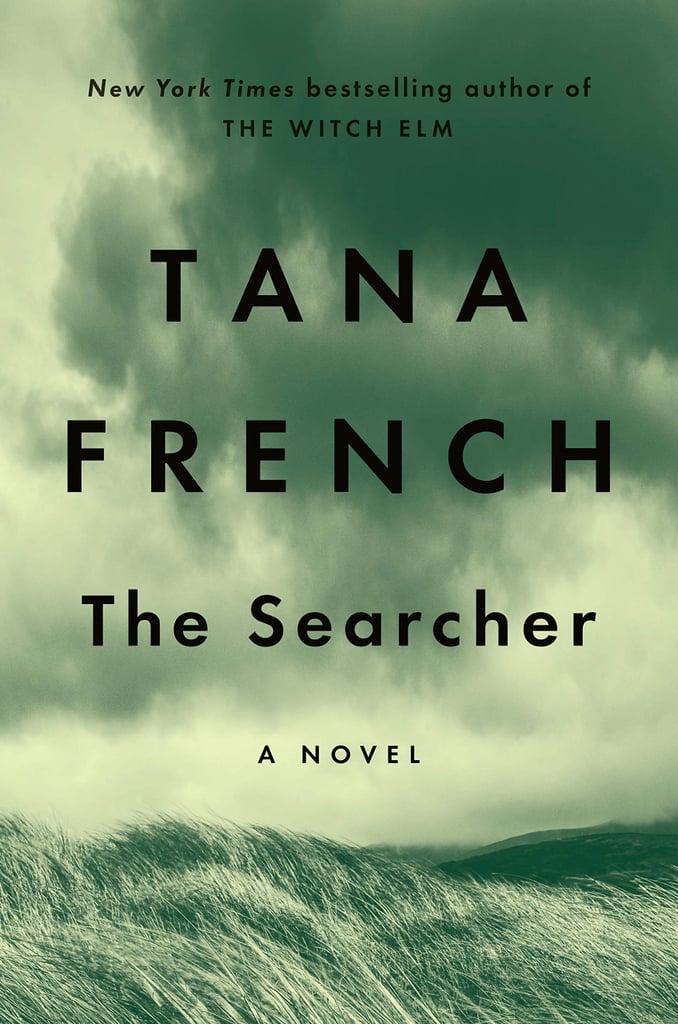 Crack open this Tana French [14] novel if you want a psychological thriller you won't be able to put down. The Searcher [15] is centered on Cal, a recent divorcée and veteran of the Chicago PD force who is looking to restart his life and move to a small Irish village. He settles in nicely until a local kid, whose brother has gone missing, forces him to investigate the disappearance. The more Cal looks into the case, the more he realizes how many dark secrets the town holds.
Out Oct. 6
A Deadly Inside Scoop
If you love the cozy mystery genre, you'll be all about this cute and quirky novel by Abby Collette. A Deadly Inside Scoop [16] takes place in a quaint ice cream shop. Soon after Bronwyn Crewse takes over her family's store, she finds a dead body in the street. Unfortunately, the man she found had issues with her family, and all signs of his murder point to them. Bronwyn must find out who the killer really is before it's too late.
Catherine House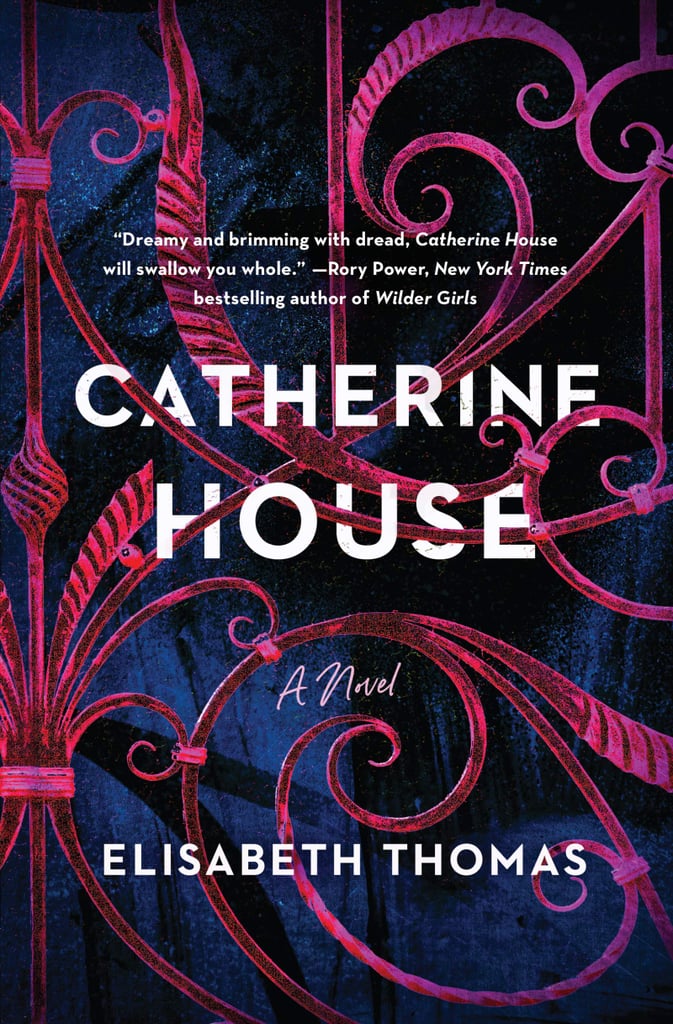 Elisabeth Thomas's Catherine House [17] is a suspenseful thriller that will keep you on the edge of your seat. Catherine House is a school of higher learning that promises a sublime education for every student. But to get this education costs more than just money — it requires students to give three years to the House, completely removed from the outside world, and not everyone can handle that.
Trouble Is What I Do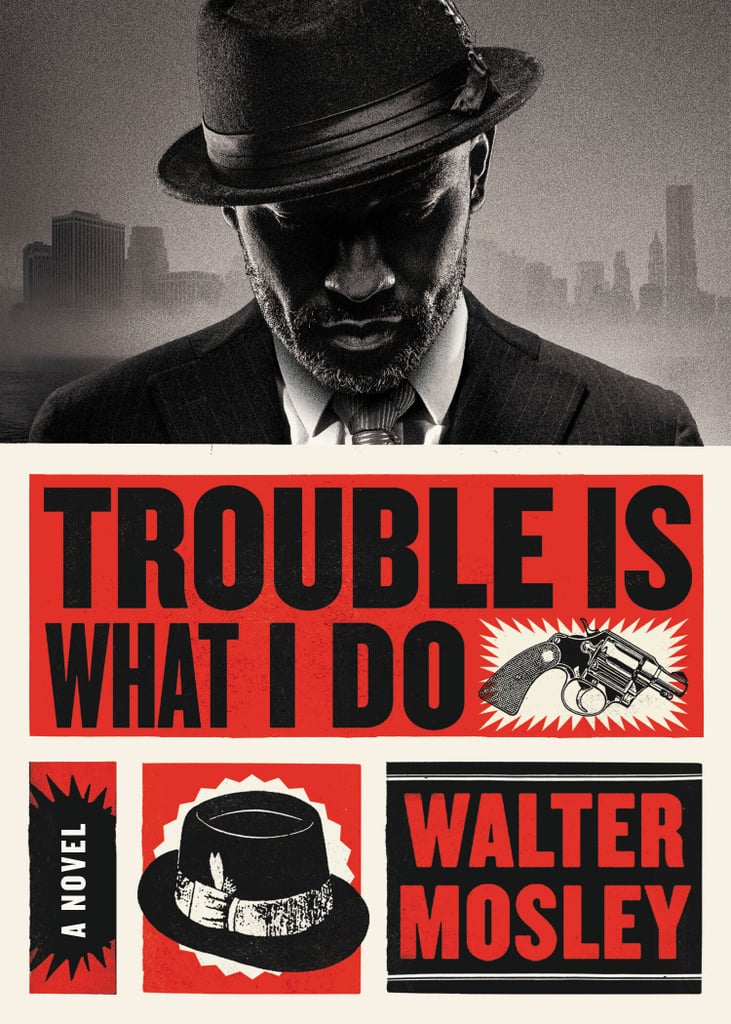 Trouble Is What I Do [18] by Walter Mosley is so gripping, you won't be able to put it down. When crime investigator Leonid McGill is approached by Phillip "Catfish" Worry, a 92-year-old Mississippi bluesman, for a simple favor, things go haywire. McGill doesn't realize that Catfish's "simple" task could put so many lives in jeopardy . . .
Mimi Lee Gets a Clue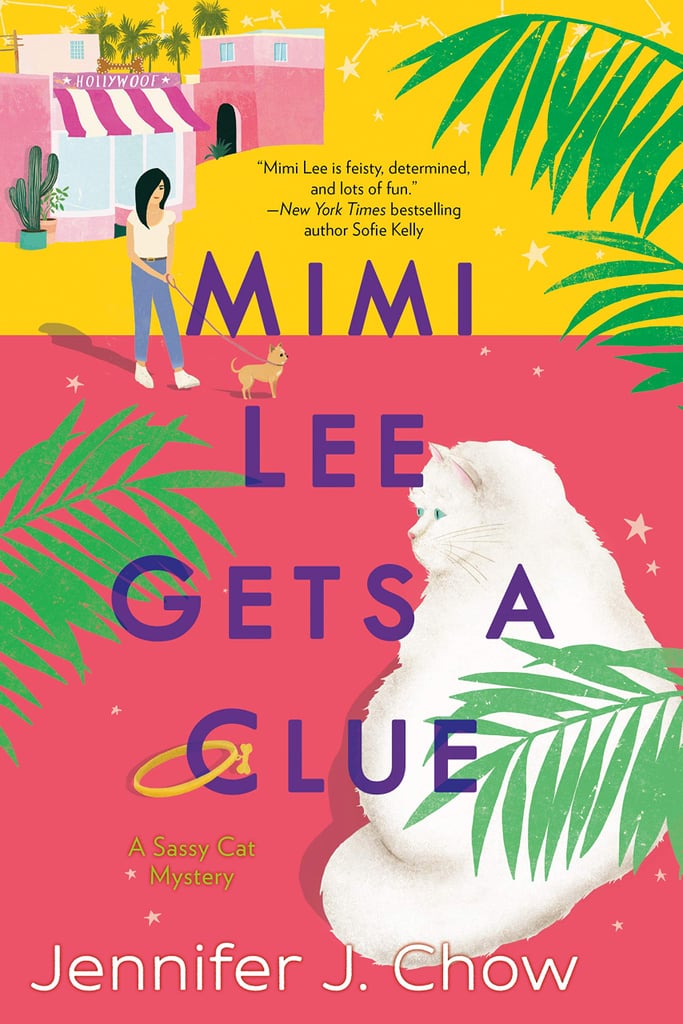 Jennifer J. Chow's Mimi Lee Gets a Clue [19] tells the fun and quirky story of pet groomer Mimi Lee, who lands on the top of the suspect list for a local breeder's murder. Mimi must clear her name and save the pups before she winds up in jail for a murder she didn't commit.
What You Don't See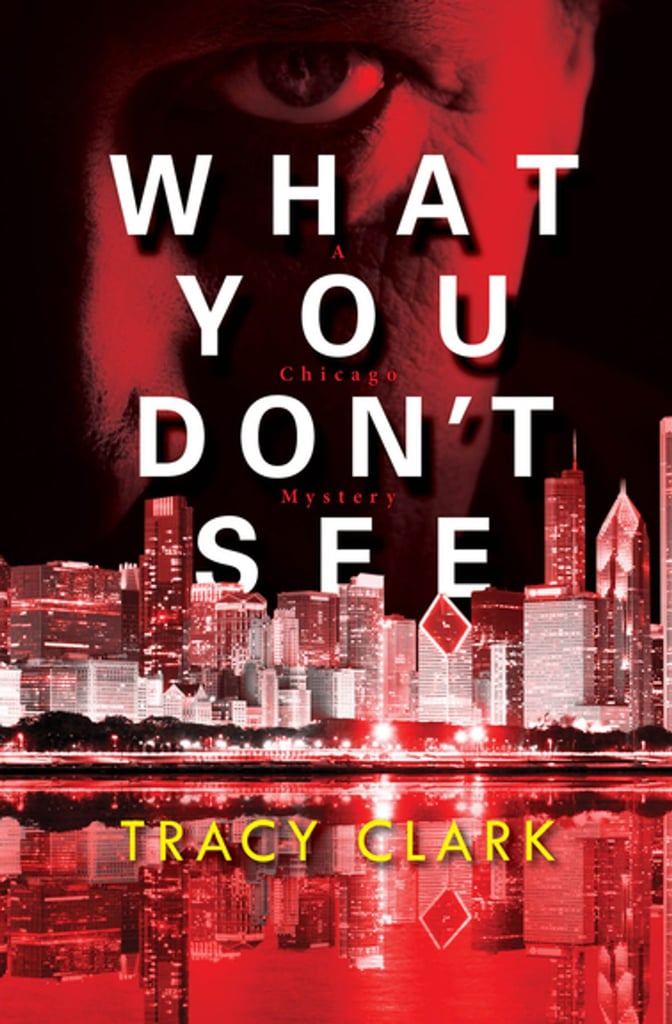 Vonda Allen is a high-powered businesswoman who's running a magazine empire all by herself. When death threats are sent with bunches of roses and some of her staff is mysteriously murdered, Vonda's bodyguard reaches out to his ex-partner on the police force, Cass Raines, for backup. Before she knows it, Ben's life is on the line and Cass must find the killer before he goes after her. You'll have a hard time putting down What You Don't See [20] until you crack the case.
Tell Me Your Secret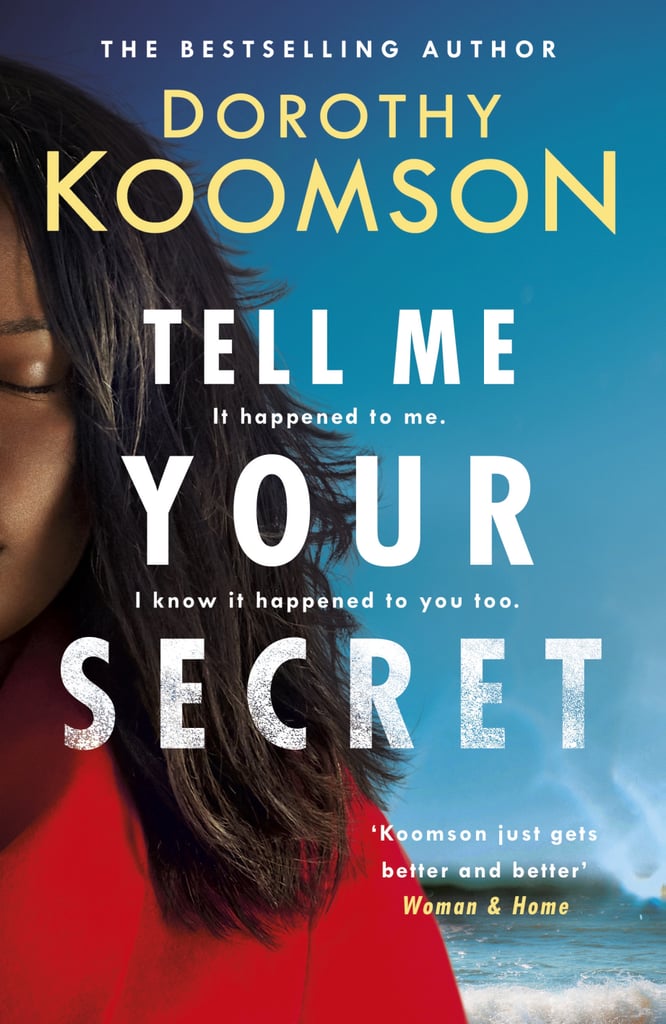 If you're looking for a page-turner, pick up Dorothy Koomson's Tell Me Your Secret [21]. Pieta and Jody both have secrets, and telling them could put themselves and others in danger. Is it worth it? There's only one way to find out . . .
The Red Lotus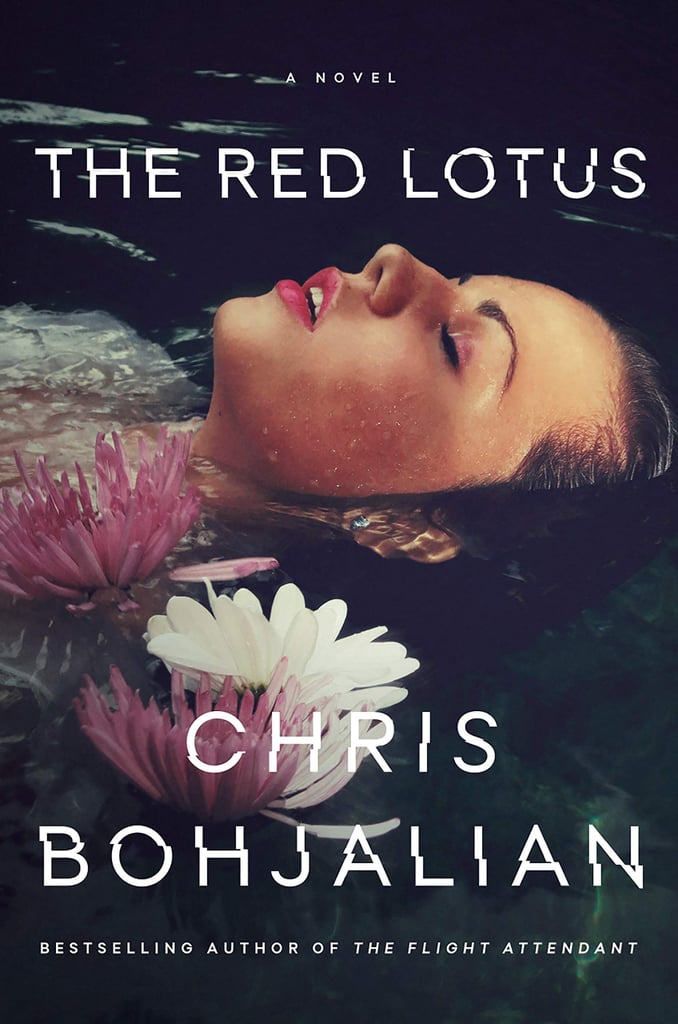 Chris Bohjalian's The Red Lotus [22] is set in Vietnam and revolves around couple Alexis and Austin, who have just fallen in love. They first met six months ago when Alexis, an emergency-room nurse, sutured a bullet wound in Austin's arm. They take a bike tour around the country so Austin can show her his passion for cycling and also pay respects to those who fought in the war. One day when Alexis is waiting for him to return from a ride, he doesn't show up. In a search to find him, she uncovers a series of strange lies that make her question everything about him.
Red Echo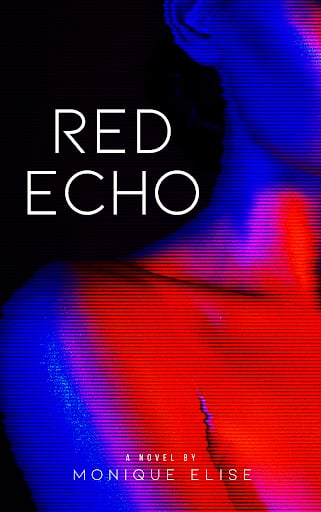 Written by Monique Elise, Red Echo [23] tells the story of two twin sisters who are facing similar situations. London is a hardworking scholar by day and an alluring escort by night. Olivia is similar to London in that she's been keeping a secret, too. When Olivia commits a murder against her abuser, she must confide in her sister. Will they be able to keep each other's secrets?
Darling Rose Gold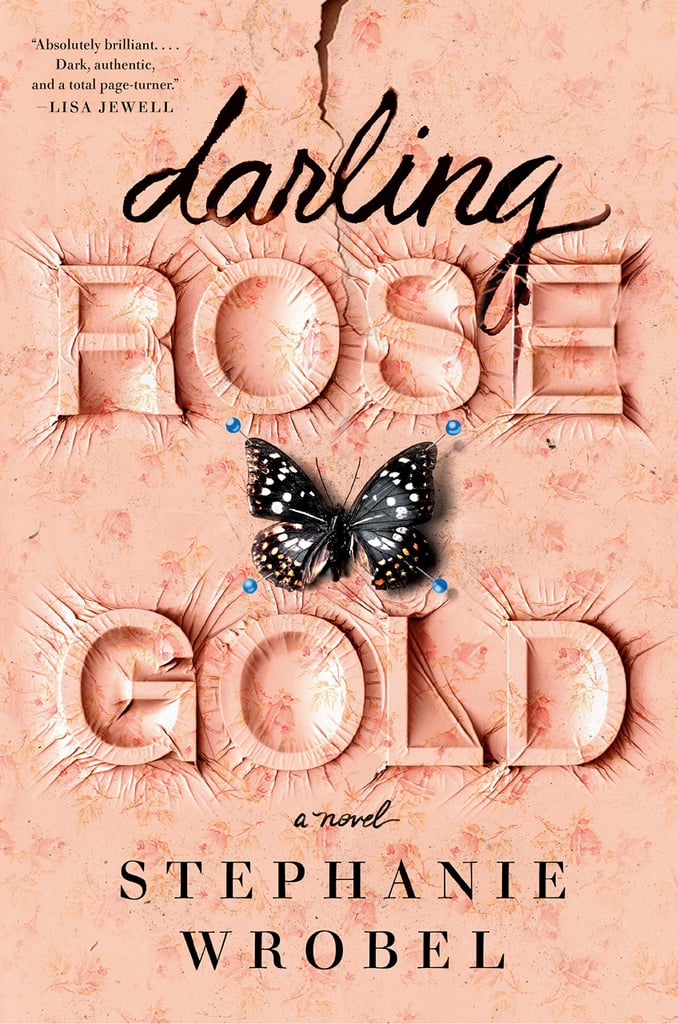 In Stephanie Wrobel's thrilling novel, Darling Rose Gold [24], Rose Gold Watts thought she was sick for the first 18 years of her life, only to realize her mom, Patty, was behind it all. When Patty gets out of jail after five years and has nowhere to go, Rose Gold says she can stay with her. Although she knows Patty will want revenge since she testified against her, Rose Gold thinks this time she can handle her mother dearest.
Camino Winds
If you're a John Grisham fan, you'll love his new book Camino Winds [25]. Set in what sounds like paradise, this novel has the best of mystery and mayhem. When a murder happens in the midst of a hurricane, investigators realize there's something sinister going on and they need to get to the bottom of it ASAP.
The Guest List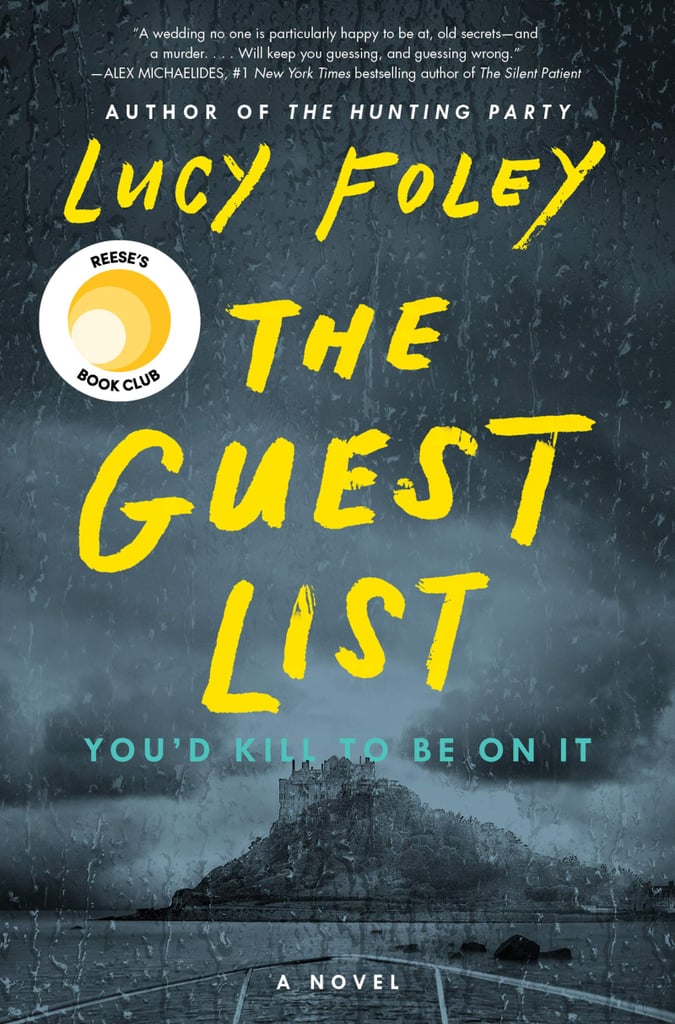 Lucy Foley's The Guest List [26] tells the story a perfect couple, their perfect life together, and their jealous onlookers. When the couple's dreamy wedding finally happens on an island off the coast of Ireland, everything looks perfect from the outside. But as the night goes on, the bride's dress gets ruined, the groomsmen drink too much, and someone winds up dead.
Fair Warning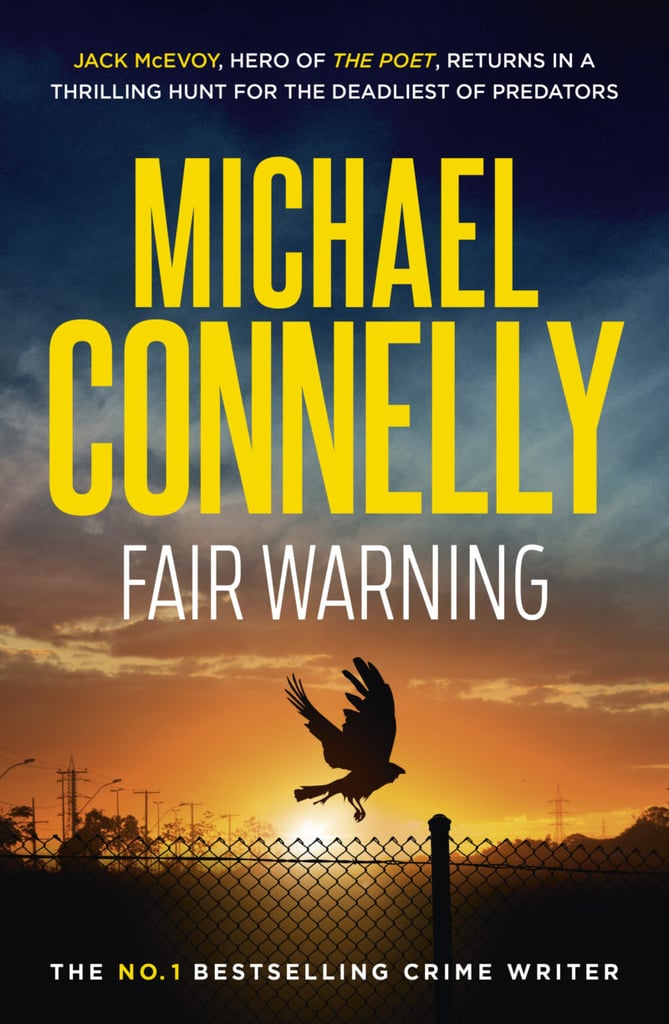 Author of The Poet and The Scarecrow, Michael Connelly is back with another chilling novel: Fair Warning [27]. Long-time reporter Jack McEvoy has taken down killers before, but this new murderer seems even more sinister than the rest. When a woman Jack had a brief relationship with gets murdered, he realizes this killer is worse than he thought.
The Last Trial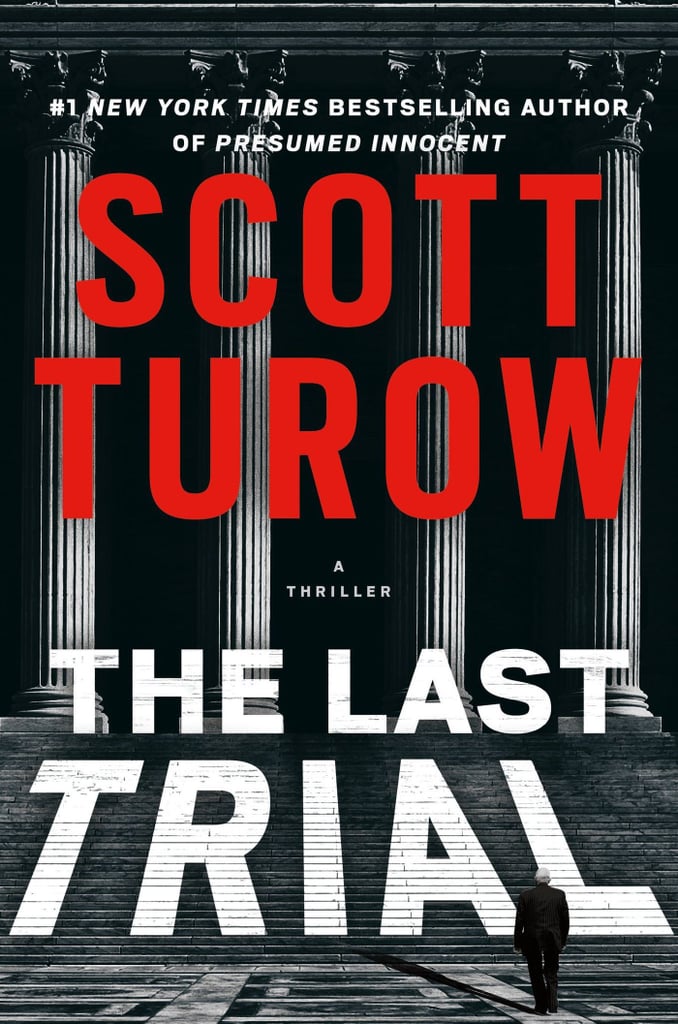 Scott Turow's The Last Trial [28] is a first-class legal thriller, and it's as good as they get. Right when eighty-five-year-old Alejandro Stern is about to retire, his old friend is faced with charges of insider trading, fraud, and murder. Stern decides to take on one last trial and he realizes maybe he shouldn't have . . .
What Lies Between Us by John Marrs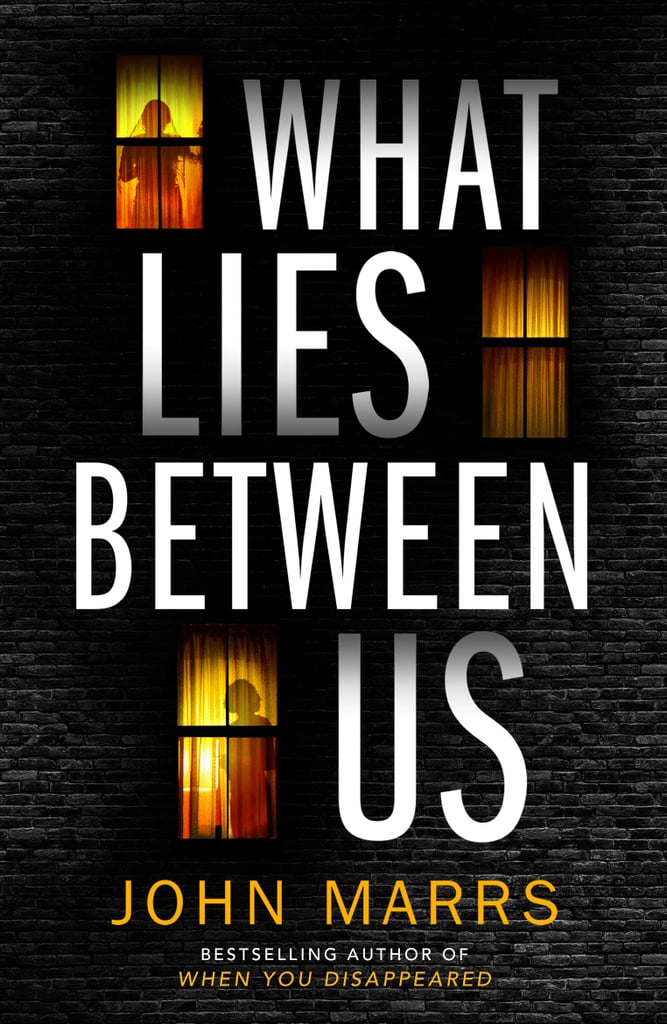 What Lies Between Us [29] by John Marrs is a psychological thriller with a premise that will give you goosebumps. Every other night, Maggie and Nina have dinner together, and when they finish, Nina takes Maggie to her room in the attic, where she shackles her with heavy chains. It seems Maggie has done something unforgivable, but she has secrets, too, ones she's willing to keep even if the price is her life.
The Wife Stalker by Liv Constantine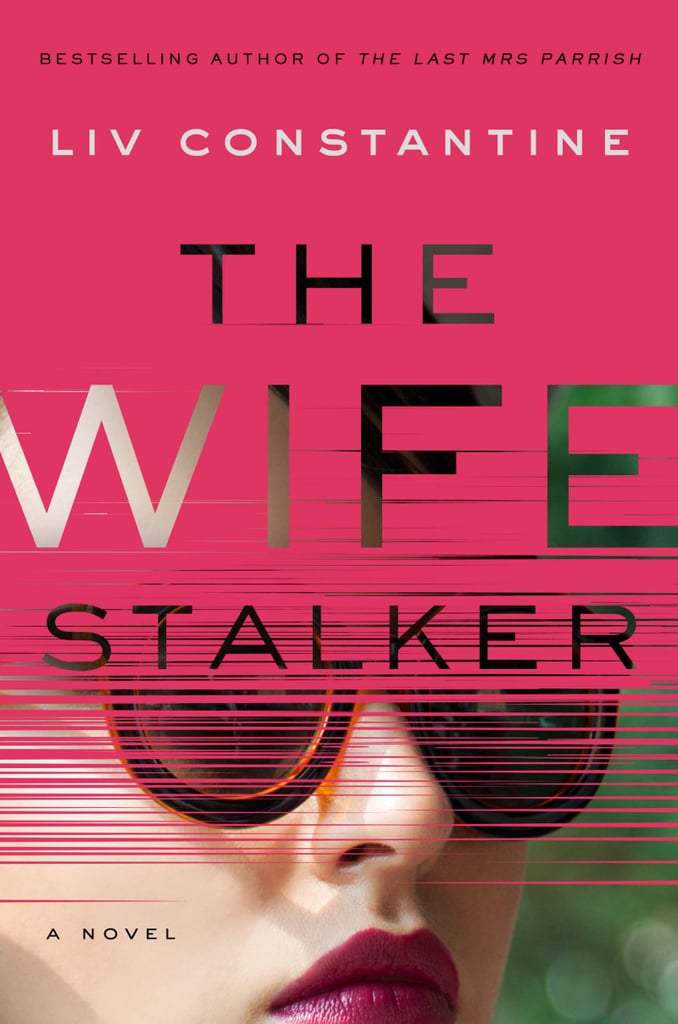 Liv Constantine, the author of The Last Mrs. Parrish, returns with a brand-new psychological thriller with The Wife Stalker [30]. When her ex-husband falls for a new-age woman named Piper, Joanna is convinced the woman is dangerous. However, no one will believe her even as she unearths disturbing truths about Piper that could prove her ex and her children are in danger.
The Silence of Bones by June Hur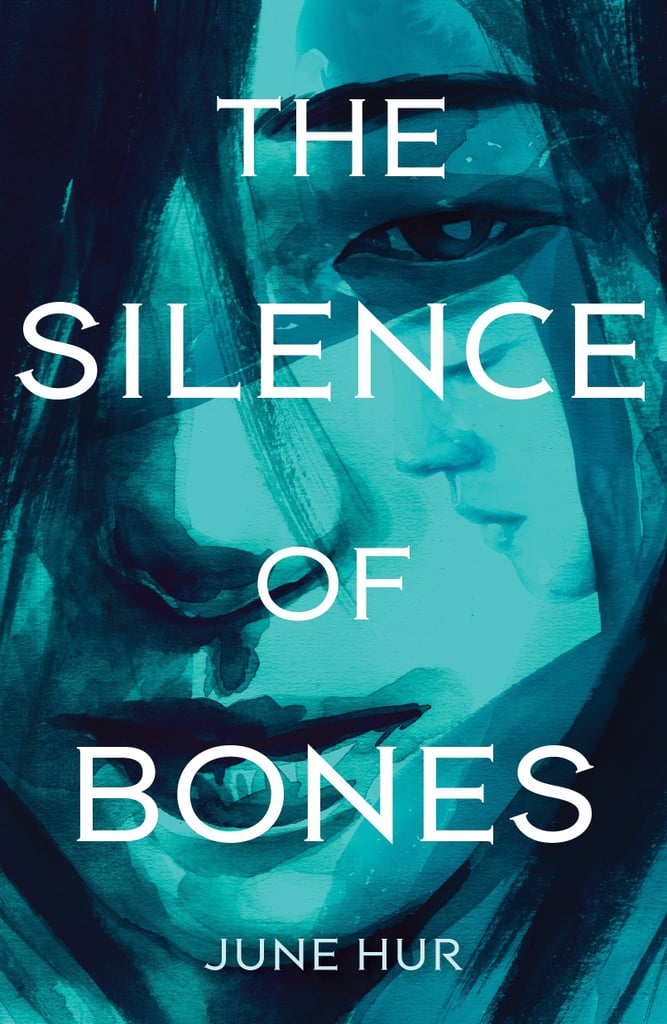 June Hur's debut The Silence of Bones [31] is a historical mystery with a fascinating heroine at its center. Set in 1800 Korea, 16-year-old Seol is indentured to the police bureau. When a noblewoman turns up dead, Seol and a young investigator are put on the grisly case, but when the investigator becomes the prime suspect, it's up to Seol to clear his name.
Death in the Family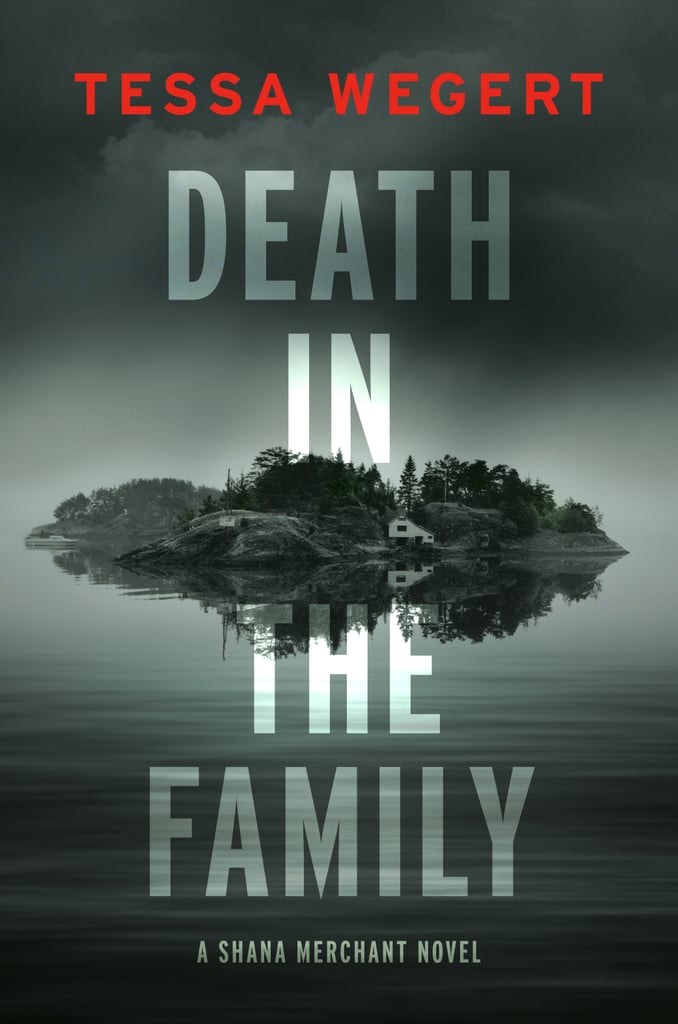 Death in the Family [32] by Tessa Wegert is an Agatha Christie-esque thriller with a deadly twist. Shana Merchant thought she could get some rest in her fiancé's hometown, but instead, she finds herself stuck on an island in a storm with a family that could be harboring a murderer.
Mr. Nobody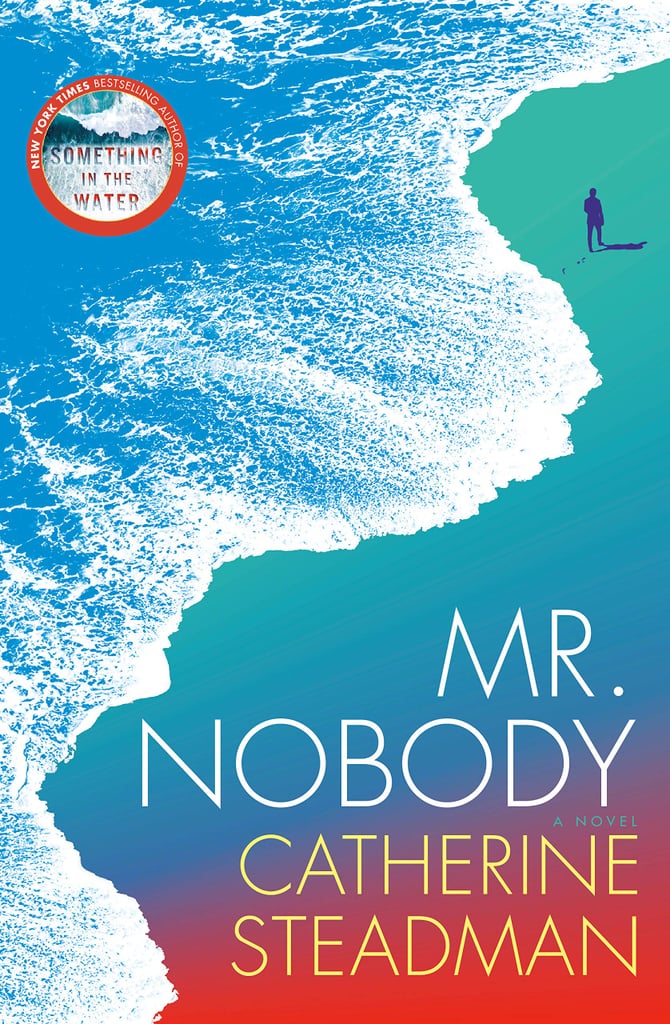 Once again, Catherine Steadman is adding a dash of eeriness to her mystery novel. Mr. Nobody [33] begins with a man washing ashore on a beach with no identification and without the ability to speak. Neuropsychiatrist Dr. Emma Lewis is asked to figure out who this strange man is, but in doing so she may expose a secret she's been trying to bury.
One of Us Is Next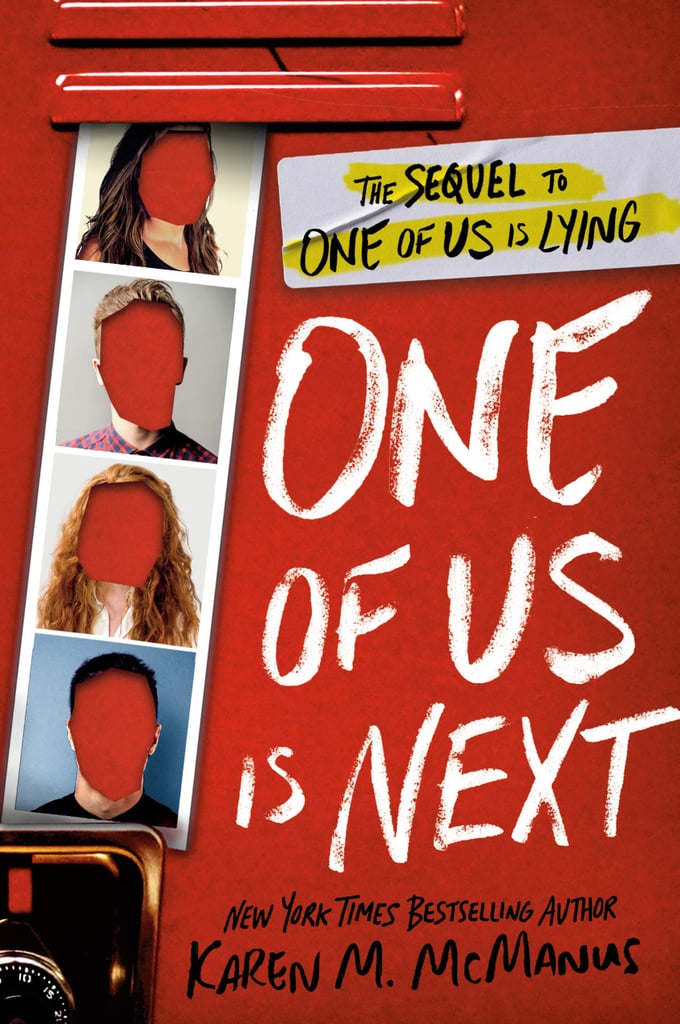 YA thrillers are stepping up their game in 2020. First up is Karen M. McManus's sequel to One of Us Is Lying, One of Us Is Next [34]. Simon's death spawns plenty of copycat apps targeting the students of Bayview, but one person is set on playing a deadly game of Truth or Dare. As the dares become more and more dangerous, Phoebe, Maeve, and Knox have to band together to uncover who is dead set on keeping Simon's legacy alive.
The Missing American
Kwei Quartey's The Missing American [35] is the story of PI Emma Djan's first major case. When an American widower heads to Ghana to surprise his online friend, he promptly disappears. Now Emma must team up with the man's son and head into Ghana's underbelly of crime to find out what happened to the well-meaning widower.
The Better Liar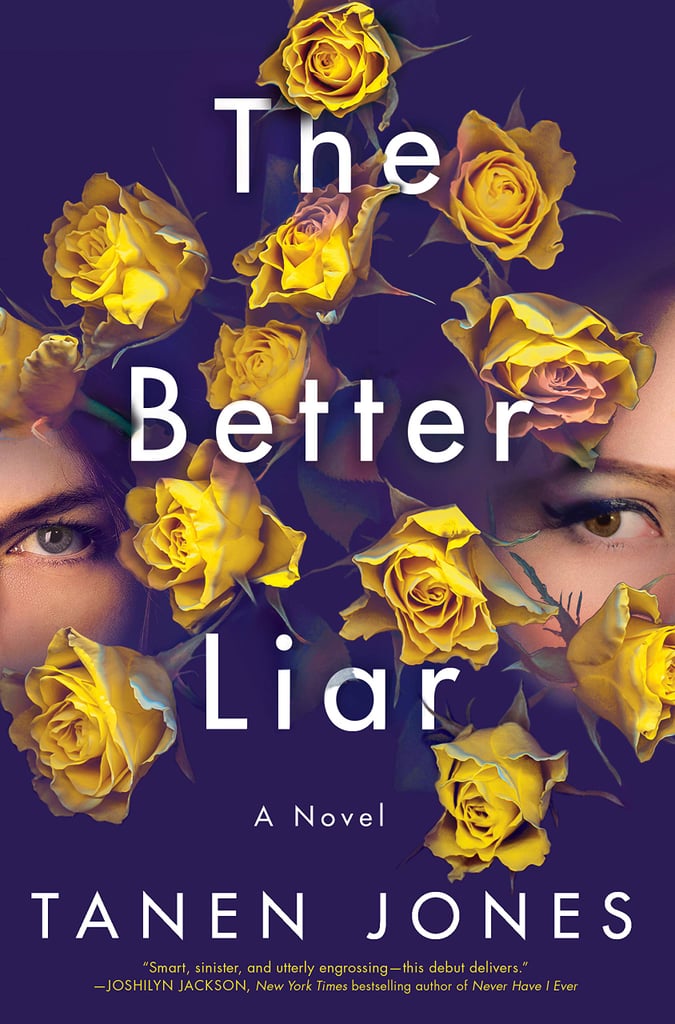 Tanen Jones's debut novel The Better Liar [36] is already earning her comparisons to the likes of Paula Hawkins and Gillian Flynn. When Leslie discovers her estranged sister is dead, she enlists the help of a stranger to impersonate her sister in order to ensure she gets her cut of the inheritance from their dying father. Her scheme seems sound enough until secrets about her, her late sister, and the stranger she invites into her home bubble to the surface.
Agency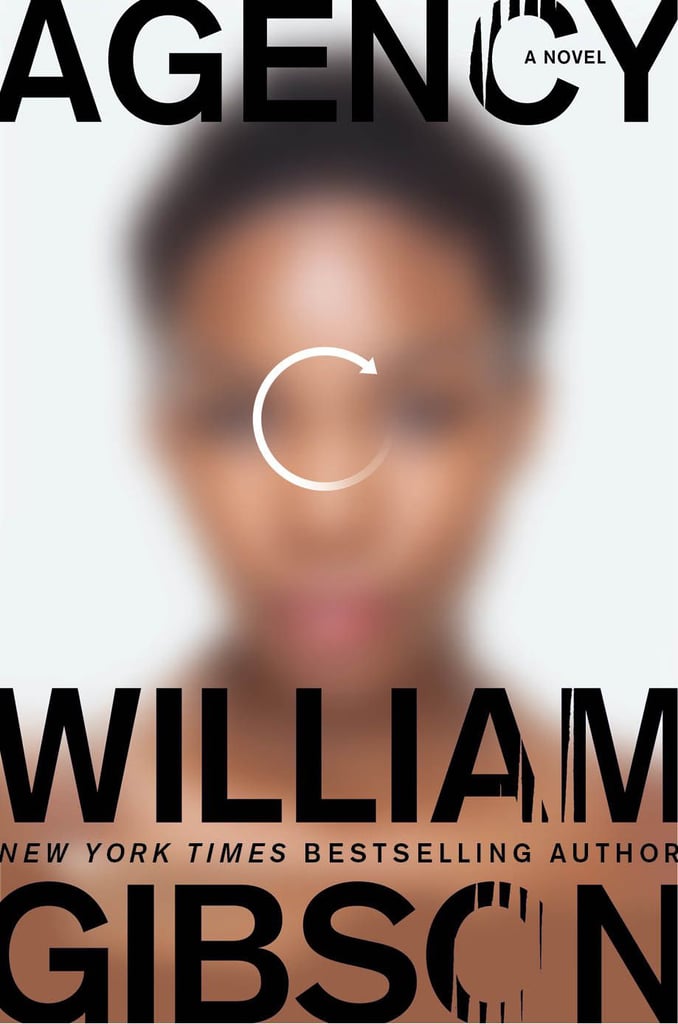 The sci-fi and thriller genres combine in William Gibson's Agency [37]. When Verity Jane takes a job as a beta tester for a tech company she doesn't expect to gain access to a powerful AI that could be weaponized if it falls into the wrong hands. Meanwhile, 100 years in the future, a woman from a completely different timeline is trying to help Verity avoid an apocalyptic outcome.
Unspeakable Things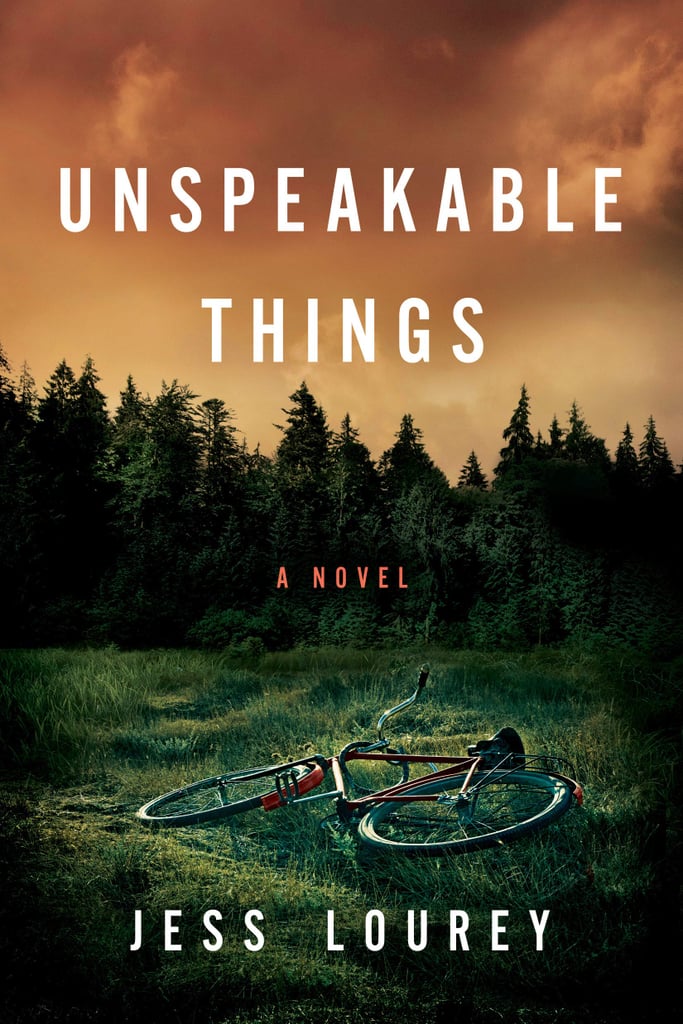 Jess Lourey's Unspeakable Things [38] has a plot that sounds designed to make us lose sleep at night. Set in a small Minnesota town in the 1980s, Cassie has a lovely life, aside from the weird parties her parents throw, but all of that changes when the boys of the town begin to disappear one by one, only to return . . . changed.
Deep State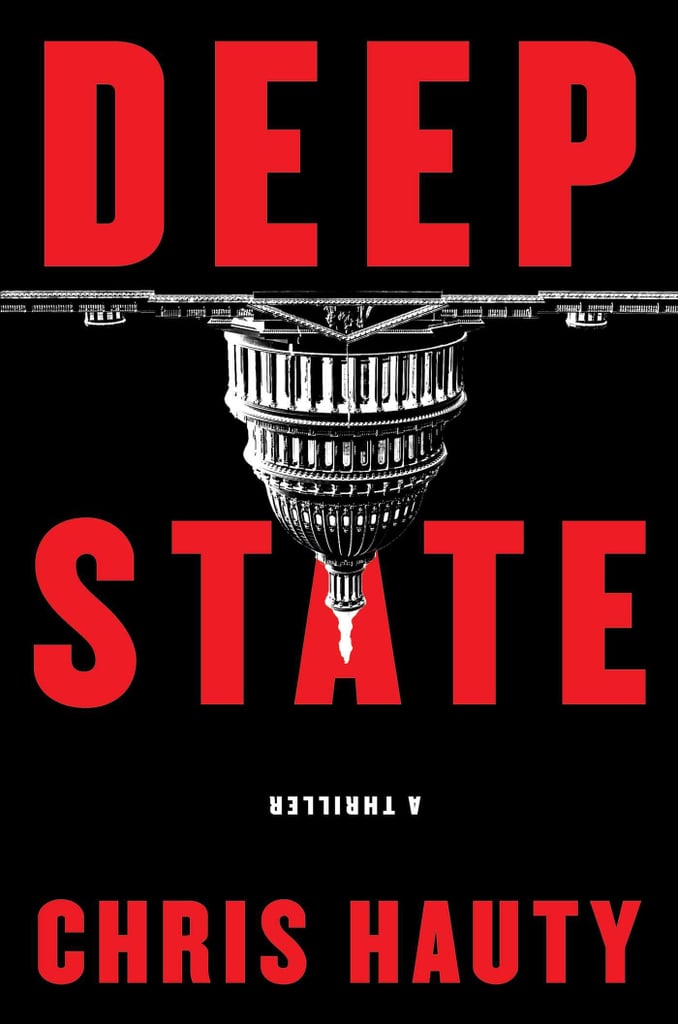 Chris Hauty's thriller debut, Deep State [39], is generating plenty of early buzz. Set against the backdrop of Washington DC, the newly elected president is a divisive figure who is stoking the country's political turmoil. When the White House chief of staff turns up dead, it soon becomes clear there's a nefarious plot to undermine democracy that is running throughout the capitol: the Deep State is real, and it must be exposed at any cost.
Long Bright River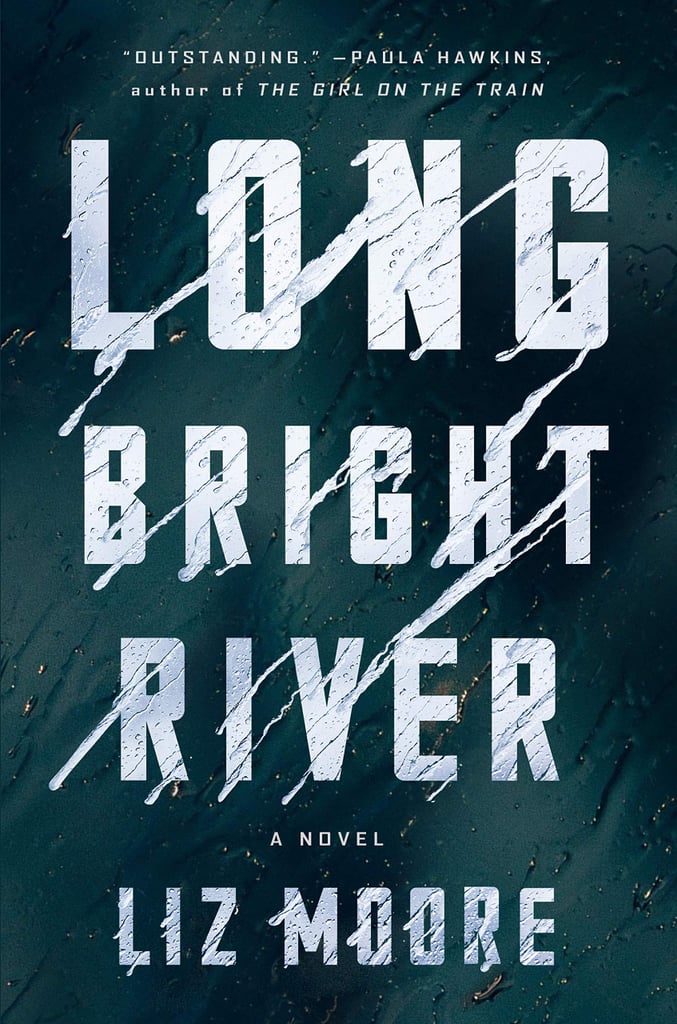 A pair of sisters take center stage in Liz Moore's Long Bright River [40]. Kacey is an addict who lives on the streets, while Mickey is a cop. The two no longer speak, but when Kacey goes missing at the same time a string of murders occur, Mickey becomes determined to find the perpetrator and her sister before it's too late.
How Quickly She Disappears
Raymond Fleischmann's How Quickly She Disappears [41] is set in a remote Alaskan town where isolation breeds obsession. Elisabeth's twin sister went missing 20 years ago, and now a stranger has shown up at her door promising answers to all of her questions. He just needs her to do three things for him first.
Blindside
James Patterson and James O. Born's Blindside [42] is book 12 in the Michael Bennett series. This time around, New York City detective Michael Bennett is the only cop who can find the Mayor's missing daughter — even if he is currently suspended from active duty after a mugging arrest gone wrong.
Hi Five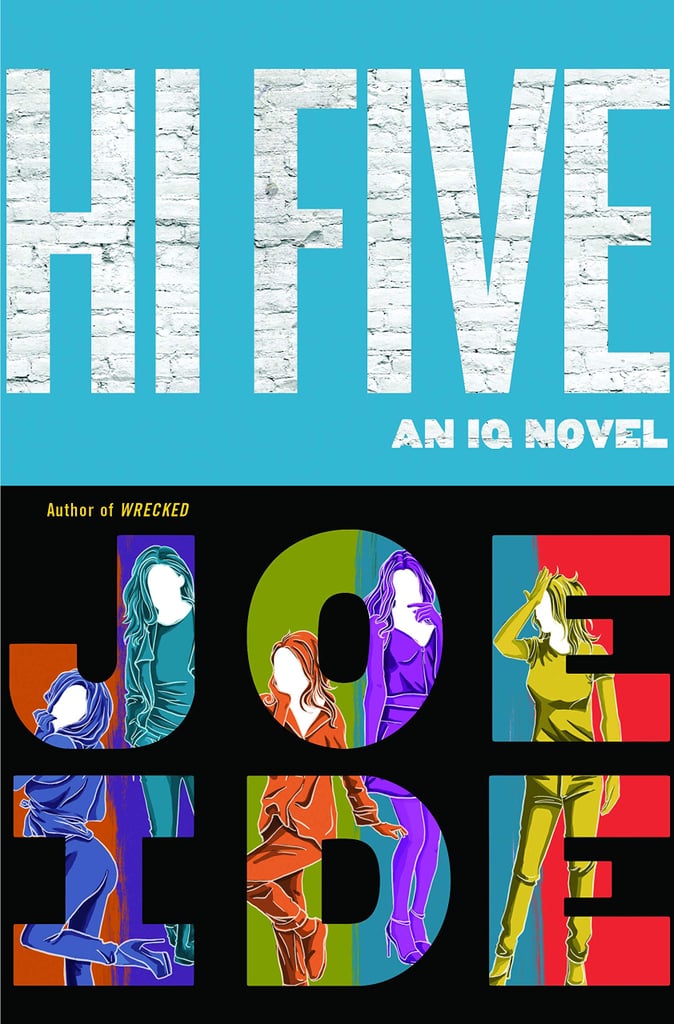 The fourth book in Joe Ide's IQ series sounds like his weirdest one yet. In Hi Five [43], IQ is tasked with figuring out who murdered the boyfriend of an arms dealer's daughter. The catch is that only the daughter saw what happen — but she has five different personalities, and each one holds a different piece of the puzzle.
The Other People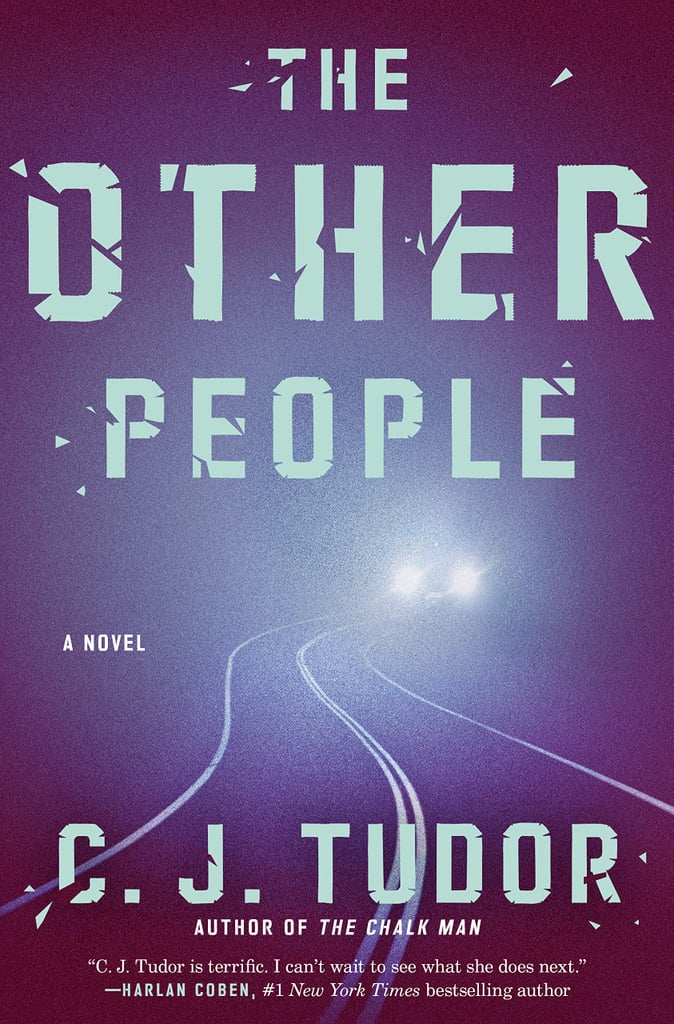 C.J. Tudor, the author of The Chalk Man, returns with The Other People [44], the story of a man on a mission to get his daughter back. Three years after his daughter's kidnapping, Gabe still travels the road she was taken on in hope of finding answers. Meanwhile, Fran and Alice travel that same road, but they're on the run because they know the truth about what happened to Gabe's little girl.
When You See Me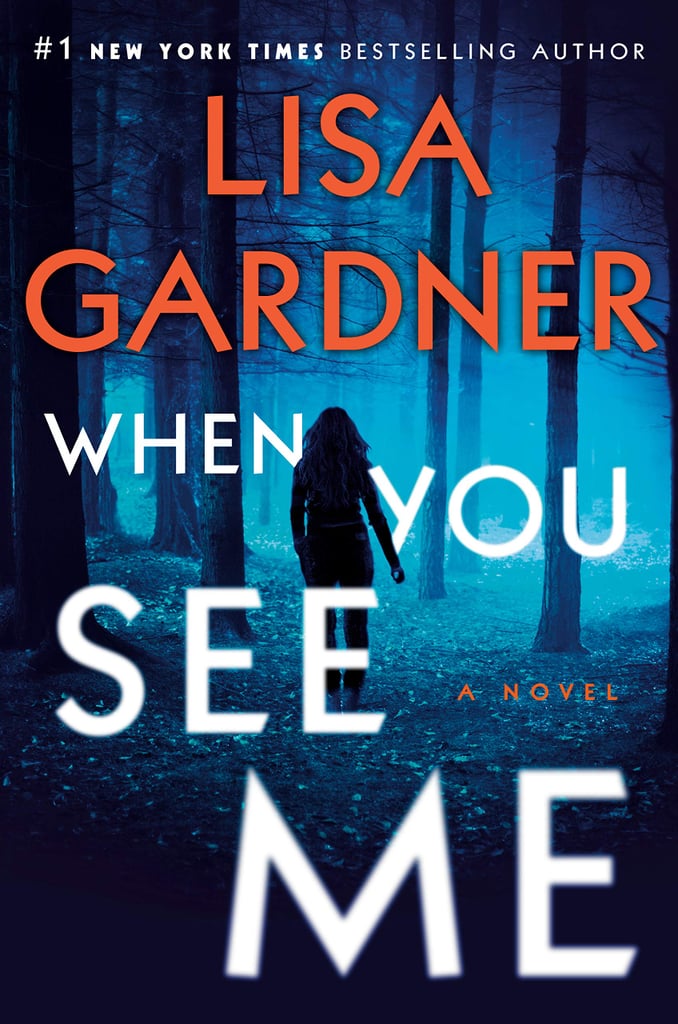 Lisa Gardner's When You See Me [45] unites three of her most popular characters — Detective D.D. Warren, Flora Dane, and Kimberly Quincy — for a thrilling case. Quincy and Warren have been looking into deceased serial kidnapper Jacob Ness's past, which leads them to a small Georgia town that appears to be holding secrets that Ness left behind. With help from Flora and true crime expert Keith Edger, they find themselves on the verge of making a deadly discovery.
A Cold Trail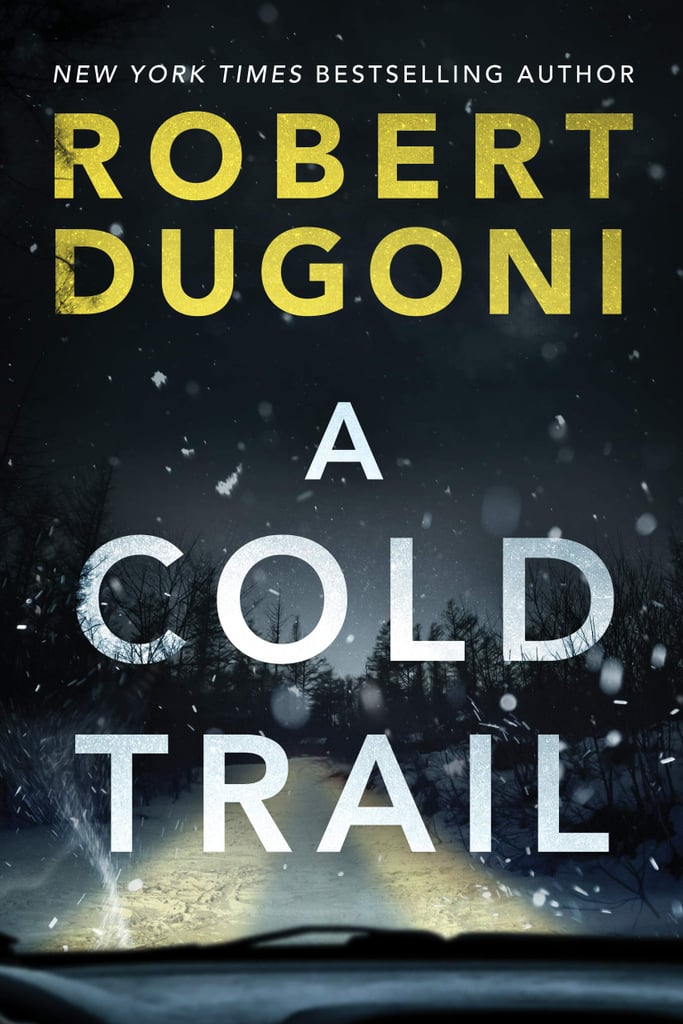 Robert Dugoni's Tracy Crosswhite series continues with A Cold Trail [46]. This time, homicide detective Tracy returns to the small town of Cedar Grove in hopes of finding some peace for her family. Instead, she finds a gruesome murder mystery that could put everyone she loves at risk.
Dead to Her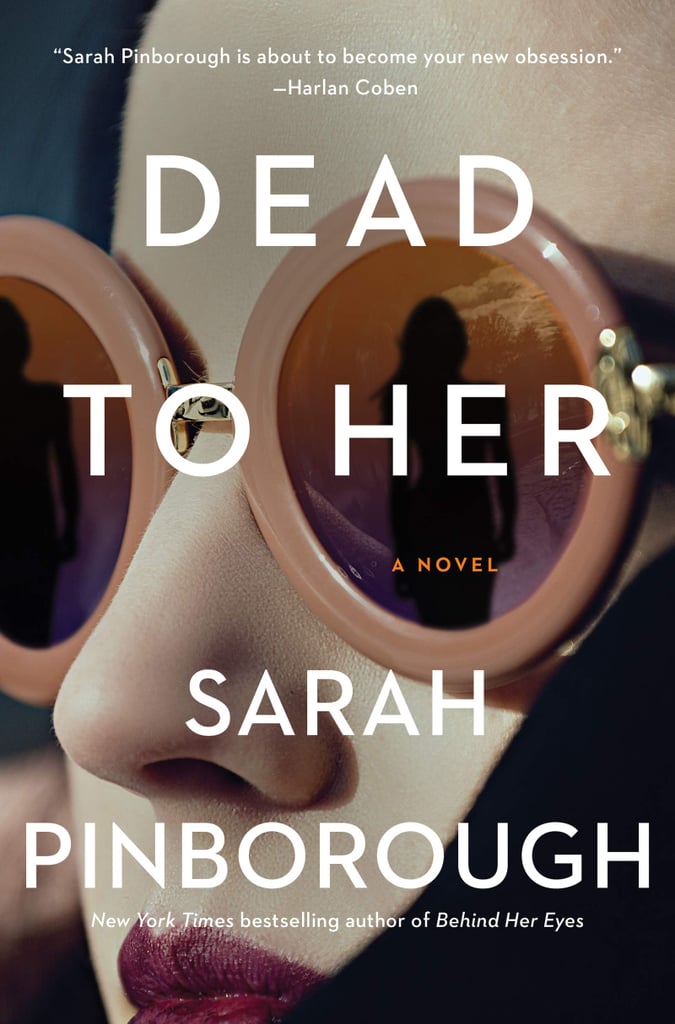 Sarah Pinborough's Dead to Her [47] tells the story of Marcie, a second wife who will do anything to maintain her elite status. When a new woman enters her orbit — and begins to catch her husband's eye — Marcie will have to decide how far she'll go to maintain what's hers.
The Only Child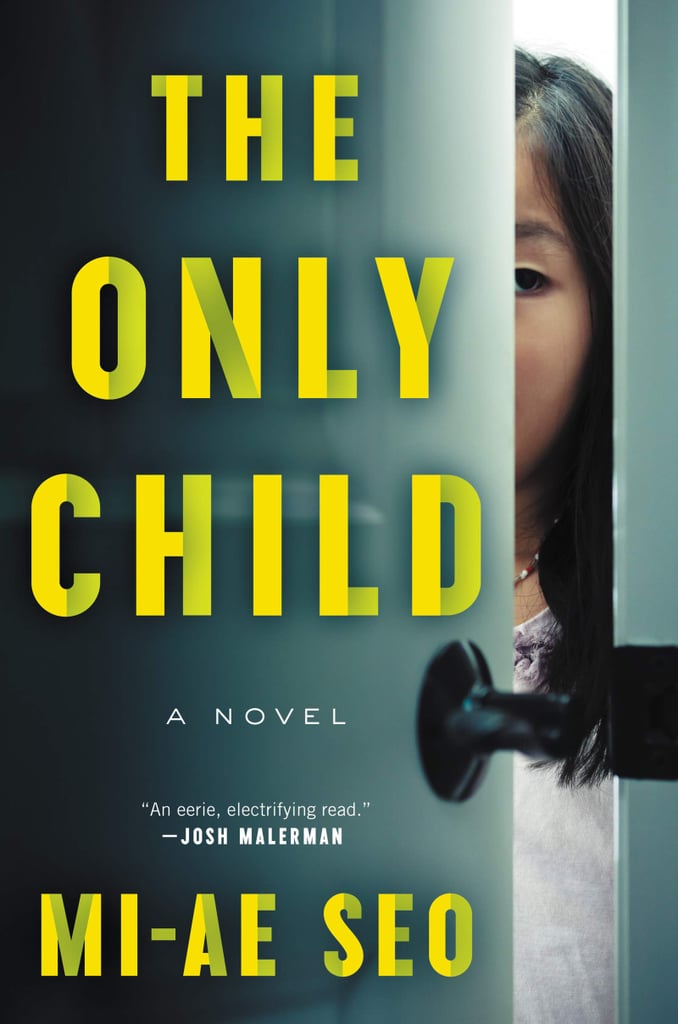 Creepy child alert: Mi-ae Seo's The Only Child [48] is about Seonkyeong, a woman who is asked to interview a notorious serial killer on the same day that her stepdaughter shows up at her door after the death of her grandparents. Soon, Seonkyeong notices that there are unsettling parallels between her stepdaughter and the killer which point to a dark past for the 11-year-old.
The Holdout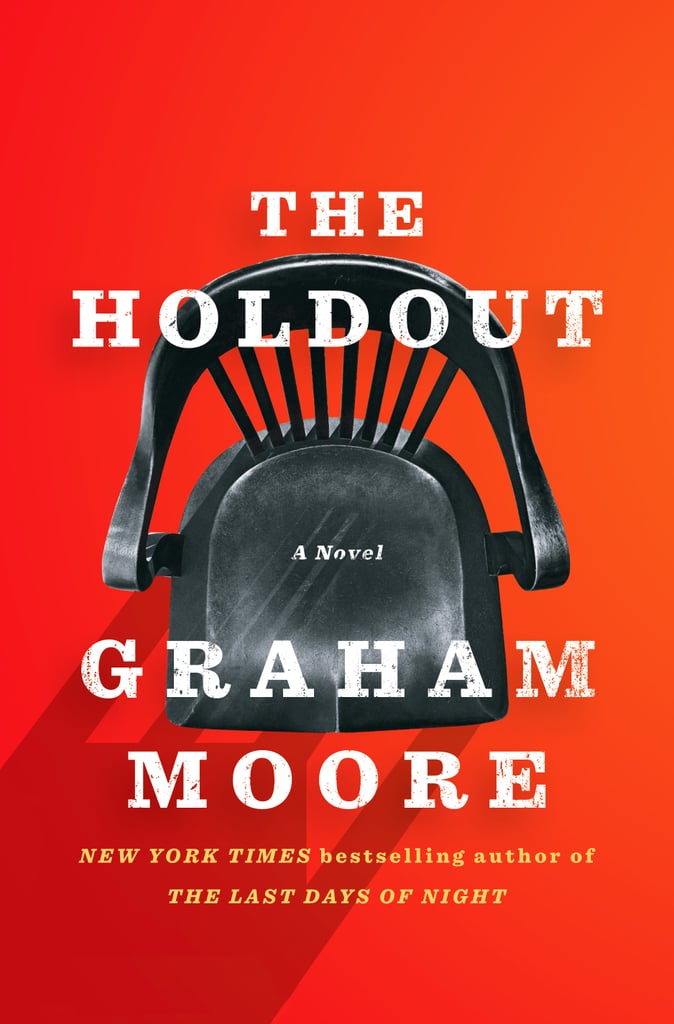 Graham Moore's The Holdout [49] sounds like a twist-filled mystery that's also set to tackle issues of race and class. Maya is the sole holdout in the high-profile case of an African American man accused of murdering his wealthy 15-year-old student. One decade after Maya ensures that the man is found not guilty, a true crime podcast reassembles the jurors to look back on the case — and then one of then ends up dead in Maya's hotel room.
No Bad Deed
One woman's good deed puts her family in jeopardy in Heather Chavez's No Bad Deed [50]. Cassie is a trained veterinarian who can't turn her back on a victim of domestic violence when she sees the woman in danger on the side of the road, despite the abuser's warning that he'll come for her if she helps. The next day, Cassie's own husband goes missing, leaving her to wonder if it's a coincidence or just the start of more terror to come.
The Other Mrs.
The Other Mrs. [51] by Mary Kubica follows Sadie and Will Foust, a couple who move from Chicago to a small town in Maine as a murder rocks the coastal community. The locals are instantly suspicious of the newcomers, but even as they look to her family as suspects, Sadie can't help but be drawn to the case.
The Sun Down Motel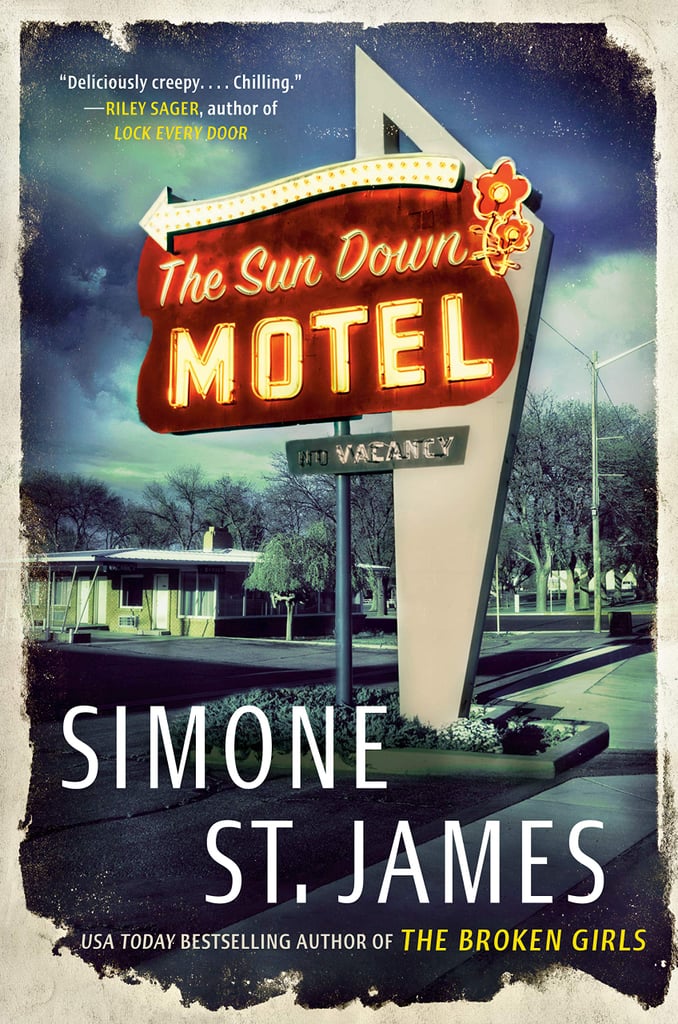 A thriller about a creepy hotel? Yes, please. Simone St. James's The Sun Down Motel [52] follows Carly Kirk as she retraces her aunt's footsteps in hopes of figuring out how she disappeared from the Sun Down in 1982. However, Carly's visit to the hotel reveals the place is full of sinister secrets that might be best left undisturbed.
Eight Perfect Murders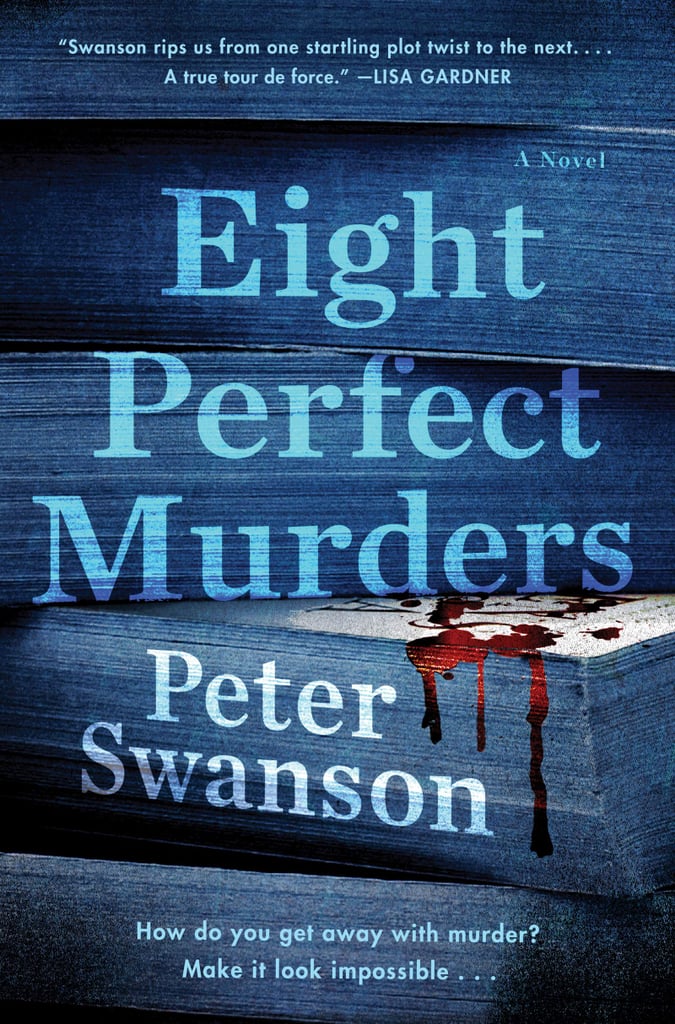 The thriller genre gets the meta send up it deserves in Peter Swanson's Eight Perfect Murders [53]. Malcolm Kershaw is a bookseller and mystery fan who compiles a list of perfect literary murders. What he doesn't anticipate is that an actual killer will use his list for inspiration, forcing Malcolm to not just read mysteries, but to be in one himself.
The Sea of Lost Girls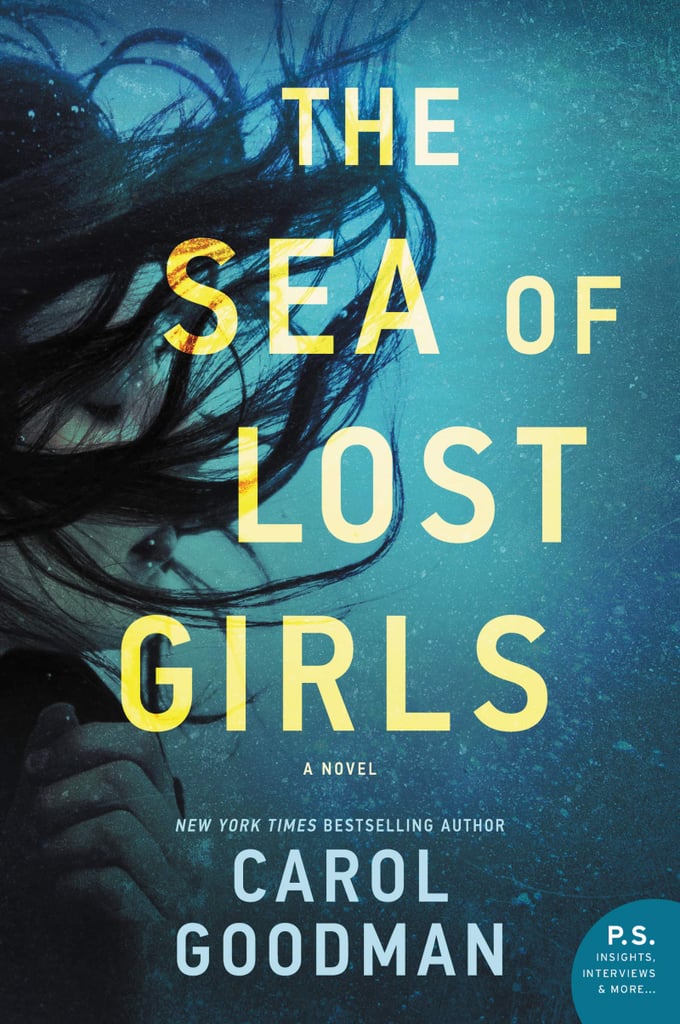 If you love thrillers with Gothic touches, then Carol Goodman's The Sea of Lost Girls [54] is for you. Tess is a teacher at an elite prep school, and although she sometimes worries about her son, she never expects for him to call her late one night, drenching wet with mysterious stains on his sweater. The next day news breaks that her son's girlfriend has been found dead, and Tess's son and her husband are suspects — but there are secrets lurking at the school that could point to a much different scenario than the one that the police are trying to paint.
You Are Not Alone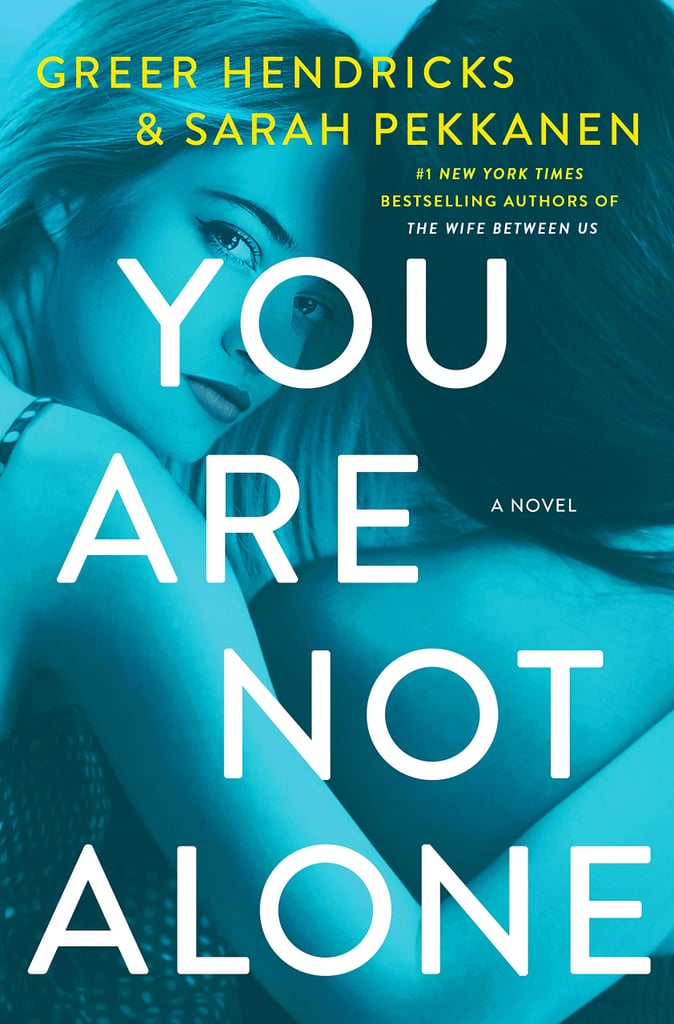 Writing team Greer Hendricks and Sarah Pekkanen's latest thriller is You Are Not Alone [55], a book with a plot that screams be careful what you wish for. Shay is a woman adrift when she meets the Moore sisters. Cassandra and Jane invite Shay into their world, and her life becomes a whole lot more interesting. But if she wants to stay in their circle, Shay may have to put her life on the line.
All Your Twisted Secrets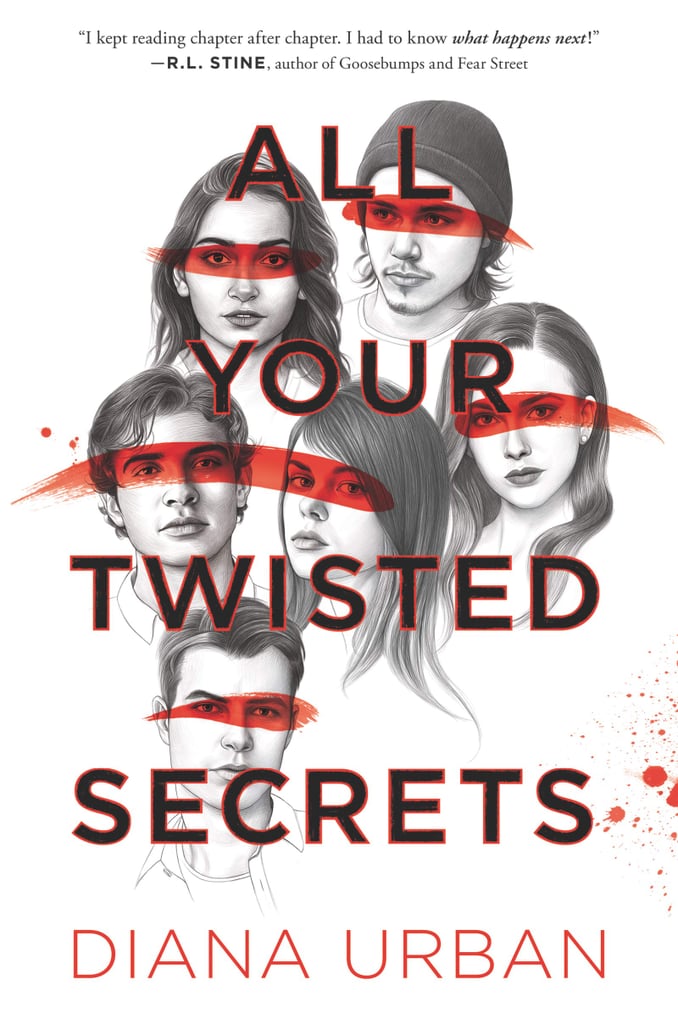 A deadly dinner party is the backdrop for Diana Urban's YA thriller All Your Twisted Secrets [56]. Six students from disparate backgrounds are all invited to a mysterious scholarship dinner that they soon realize is a trap. Now they must face an impossible decision: choose one of them to die or they'll all be murdered.
The Boy From the Woods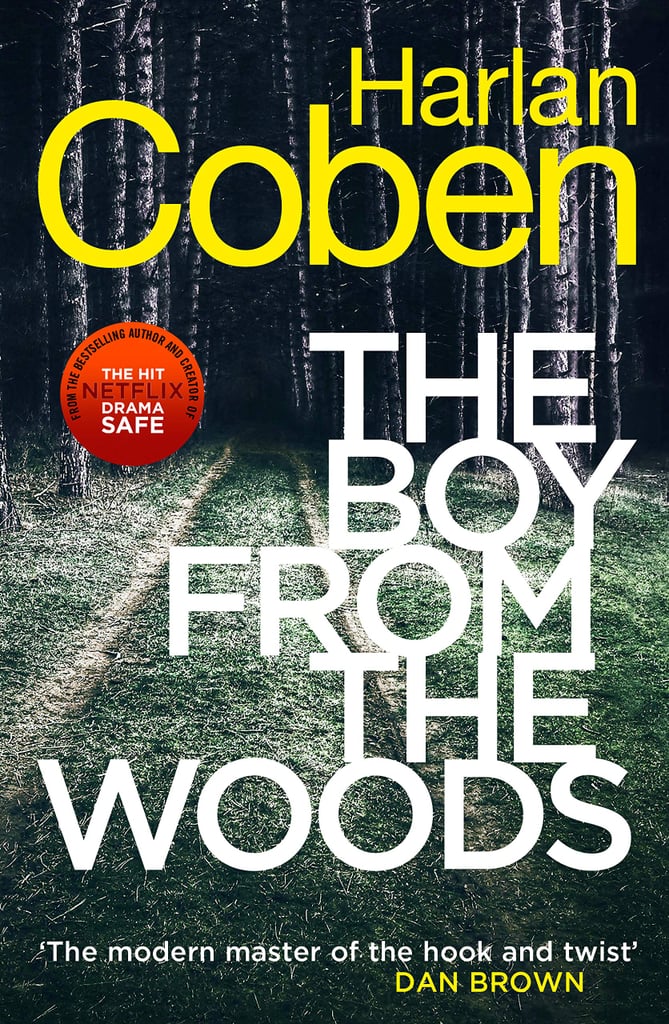 In Harlan Coben's The Boy From the Woods [57], a man is forced to revisit a past that he can barely remember when a young girl disappears in the woods. Thirty years before, Wilde was found living in those same woods as a feral child with no memory of what came before, now he may be the only one who can save Naomi Pine — if he can bring himself to return to his hometown.
The Herd
An exclusive women's workspace in New York City is the setting for Andrea Bartz's highly anticipated The Herd [58]. When the founder of Herd disappears, everyone is a suspect, which only makes sisters Katie and Hana's search for the truth surrounding their enigmatic leader's disappearance all the more difficult.
The Missing Sister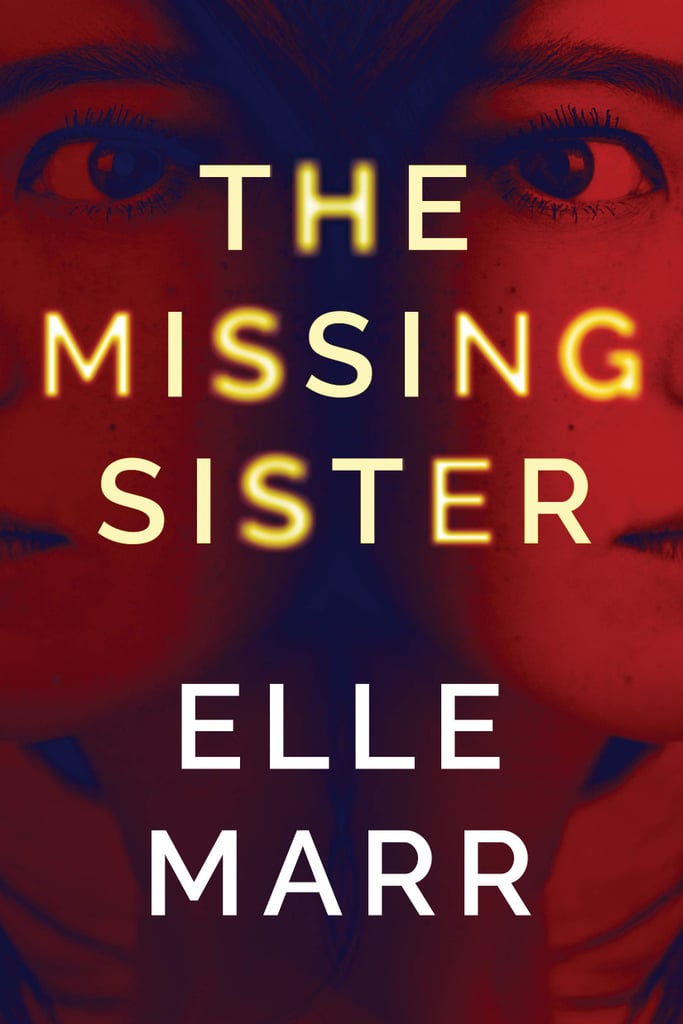 The Missing Sister [59] is a Parisian thriller from Elle Marr. When her estranged twin sister's body is presumably found in the Seine, Shayna travels to Paris to collect Angela's belongings. As she's going through her sister's things, Shayna finds a message meant for her alone that suggests that Angela is still alive.
Something She's Not Telling Us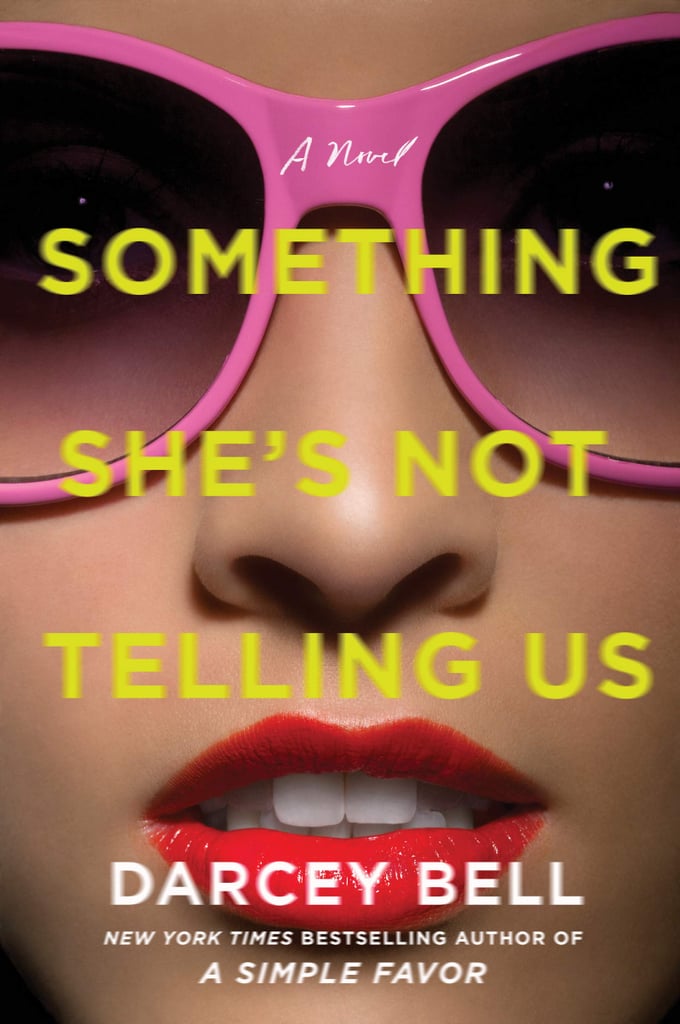 Darcey Bell, the author of A Simple Favor, returns with Something She's Not Telling Us [60]. Once again Bell takes on the secrets that lurk in the domestic sphere, as a woman's daughter is kidnapped and all signs point to her brother's girlfriend as the kidnapper . . . or so she thinks.
He Started It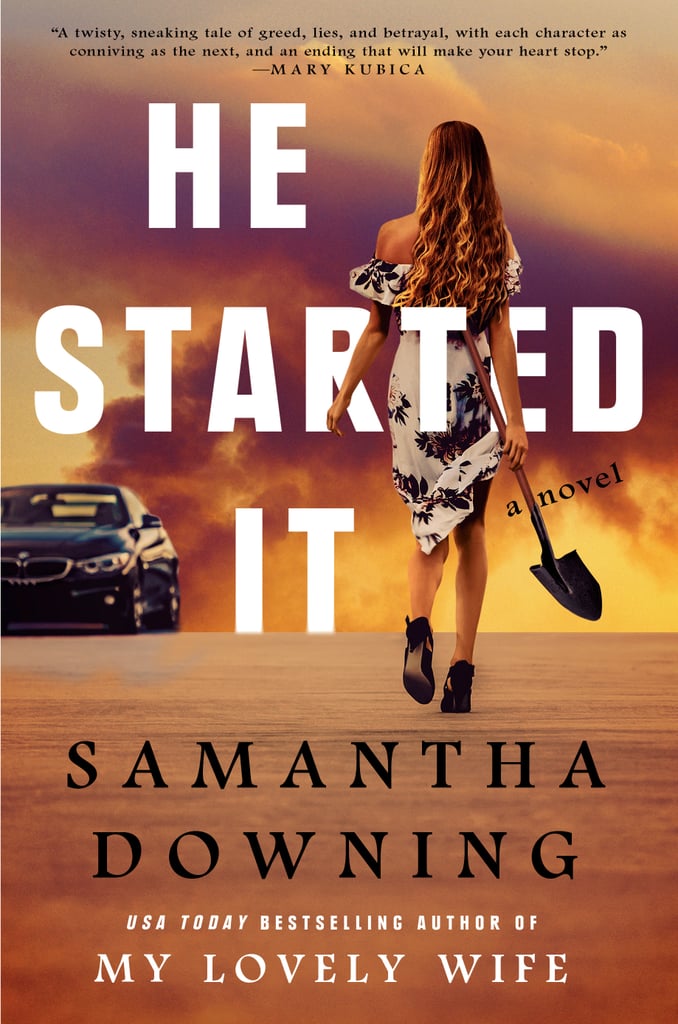 Samantha Downing takes family dysfunction to a whole new level in He Started It [61]. Estranged siblings Beth, Portia, and Eddie Morgan embark on a cross-country road trip at the behest of their dying grandfather in order to ensure their inheritance. But don't bet on anything going smoothly thanks to the mix of deadly secrets the trio is concealing from one another.
I Killed Zoe Spanos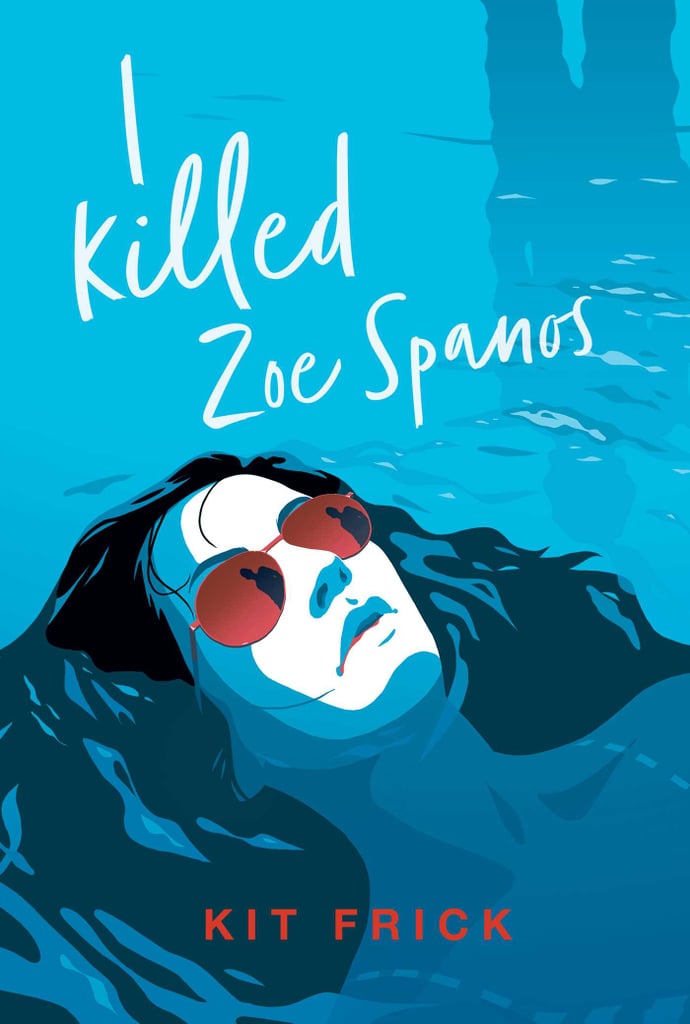 Inspired by Daphne du Maurier's classic Rebecca, Kit Frick's I Killed Zoe Spanos [62] is the story of a young nanny who happens to look nearly identical to a girl who recently went missing. When the girl's body is found, the nanny confesses to murder, but an intrepid teen with a podcast suspects there's more to the story.
The Dilemma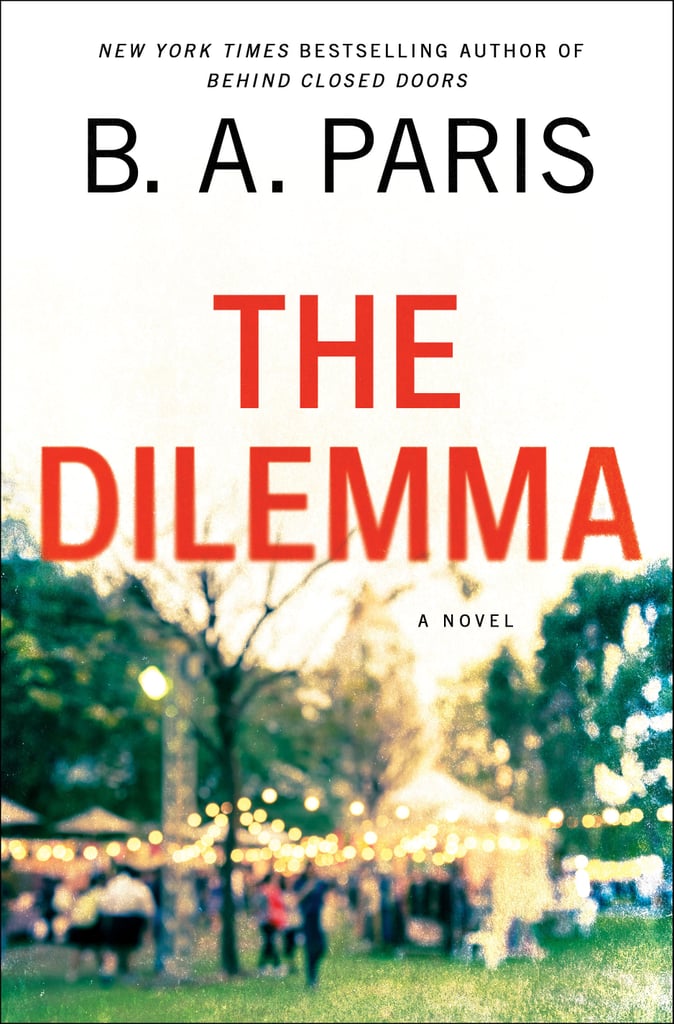 A birthday party turns sinister in B.A. Paris's suspenseful The Dilemma [63]. Livia's 40th birthday party is set to be a marvelous night, but the only person that can't be there is her daughter. But Livia has a secret: she's glad her daughter can't come, but she can't tell her husband why.
Pin It!