The Stars of One Day at a Time Had the Most Heartwarming Reactions to Their Show Being Saved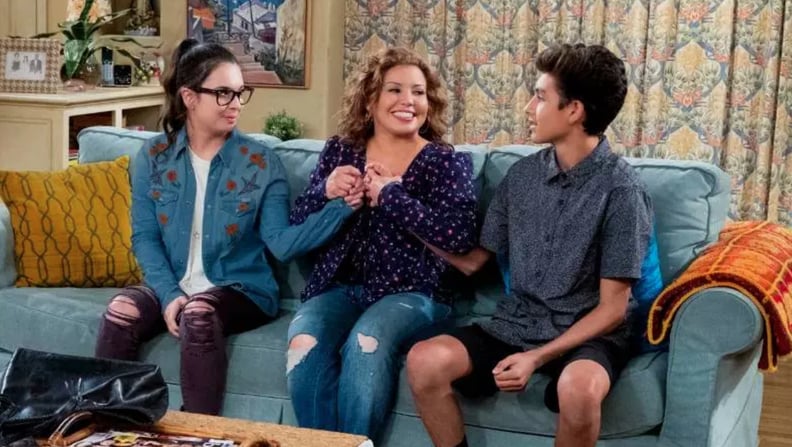 In case you haven't heard the good news, One Day at a Time has been saved from cancellation by POP TV! The network, which is home to the beloved comedy Schitt's Creek, has picked up the modern-day remake of the Norman Lear sitcom for season four, and the cast and creators of the series are understandably over the moon.
As a reminder, Netflix pulled the plug on the show after just three seasons. The series stars Justina Machado as a veteran and newly divorced matriarch of a Cuban-American family living in the same house, which includes her teenage daughter, Elena (Isabella Gomez); her tween son, Alex (Marcel Ruiz); and her absolutely fabulous mother, Lydia (played by the equally fabulous Rita Moreno). Despite the presence of an old-school laugh track, One Day at a Time has proven again and again that it should be taken just as seriously as any prestige drama.
Showrunner Gloria Calderón Kellett shared the exciting update with fans on Twitter on June 27, writing, "WE'RE BACK! Thanks to every fan who made #saveodaat trend worldwide, ONE DAY AT A TIME is heading to POP TV & we couldn't be more excited! We have many more stories to tell about & we can't wait to share them with you!"
See how the rest of the cast, including Gomez and Moreno, reacted to the renewal ahead.
Showrunner Gloria Calderón Kellet celebrated by teasing all the new stories coming our way.
Justina Machado highlighted how important the show is for representation onscreen.
Rita Moreno, who plays Lydia Riera, joked that "#SAVEODAAT is old news" now.
Stephen Tobolowsky (aka Dr. Leslie Berkowitz) made sure to thank the fans, noting that "it took a village" to save the show.
Isabella Gomez has touched plenty of fans with her portrayal of Elena, and it's safe to say she's currently freaking TF out.
Yes, THE Norman Lear got in on the social media celebration, too!
Todd Grinnell, who plays Schneider, summed things up with a "WOOOHOOOO!!!"
Even Lin-Manuel Miranda (who's a huge fan of ODAAT) couldn't contain his excitement.