The Funniest Movie at Sundance Is Also the Sobbiest
Maybe you've never heard of writer/director Chris Kelly, but you definitely know Saturday Night Live, and you have probably seen — and adored — the Beygency skit and last Fall's Adele Thanksgiving skit, both written by SNL alum Kelly. Now he's moved on to films with Other People, which debuted at the Sundance Film Festival and is blowing audiences away with how funny it is — while also being one of the teariest showings. In Kelly's debut as a feature film writer and director, he goes to the trusty well of his own life: the movie follows a young man named David (played by Jesse Plemons), a comedy writer who moves home from New York City when his mother gets cancer. Molly Shannon plays David's mother, Joanne, and holy hell: she is incredible.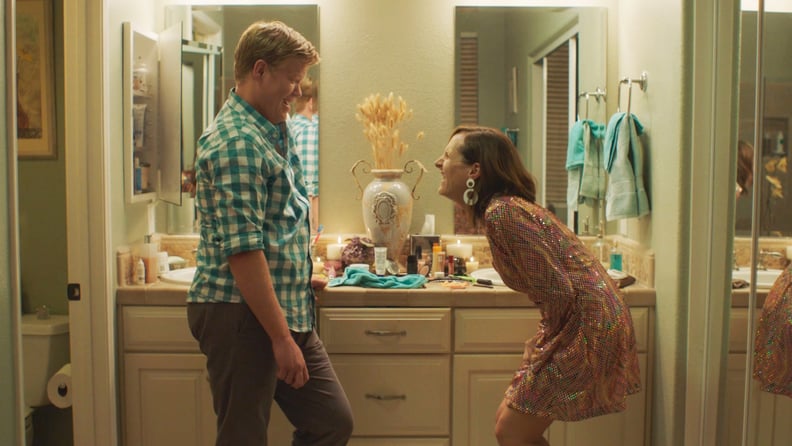 Joanne, a retired teacher, has a rare form of cancer, and the movie chronicles a year in the life of David's whole family, from the time he moves home until Joanne succumbs to cancer. (Lest you think that's a spoiler, it's in the very first scene). You know what's coming as David relives that last year, but it doesn't make watching the movie any easier. His family is close in some ways, but estranged in others, which makes their coping all the more engaging. For example, David's father Norman (Bradley Whitford) has still not accepted the fact that his son is gay, and David keeps himself distanced from his younger sisters (Maude Apatow and Madisen Beaty). The thought that David is losing his grip on the family itself when his mother dies is just one layer of the grief that's communicated.

Though Plemons carries the movie well, it's the work of Molly Shannon that makes this movie so strong. Herself an iconic SNL alum, it's not just the novelty of seeing her do drama that makes her so good. It also must be said that a lot of her wonderful performance is due to her comedic chops. That's the other thing about Other People — it's not a cancer-themed drama. It's a cancer-themed comedy, and dear God is it funny. I couldn't help but think that I'd never been in a movie like this before, where the audience audibly cried and laughed at different turns. There were as many sniffles as a screening of The Fault in Our Stars, and the kind of guffaws you'd only hear in a movie like Bridesmaids. It's the perfect balance that many filmmakers have attempted, and Chris Kelly nailed the shot in his first big outing.
The other display of Kelly's success at Sundance came immediately after the screening, during a Q&A with him and the stars of the movie. Normally, audience members lob softball questions about the movie's production to those involved, like 'how did this project come together?' Not at this Q&A. Several audience members were so moved by Kelly's film that they told him about a family loss they had felt — and then told him how he perfectly captured the feelings. Each time, Kelly himself cried onstage, hearing these stories. Funny how you can tell a story you think is so personal — and accidentally create a sense of community with it.