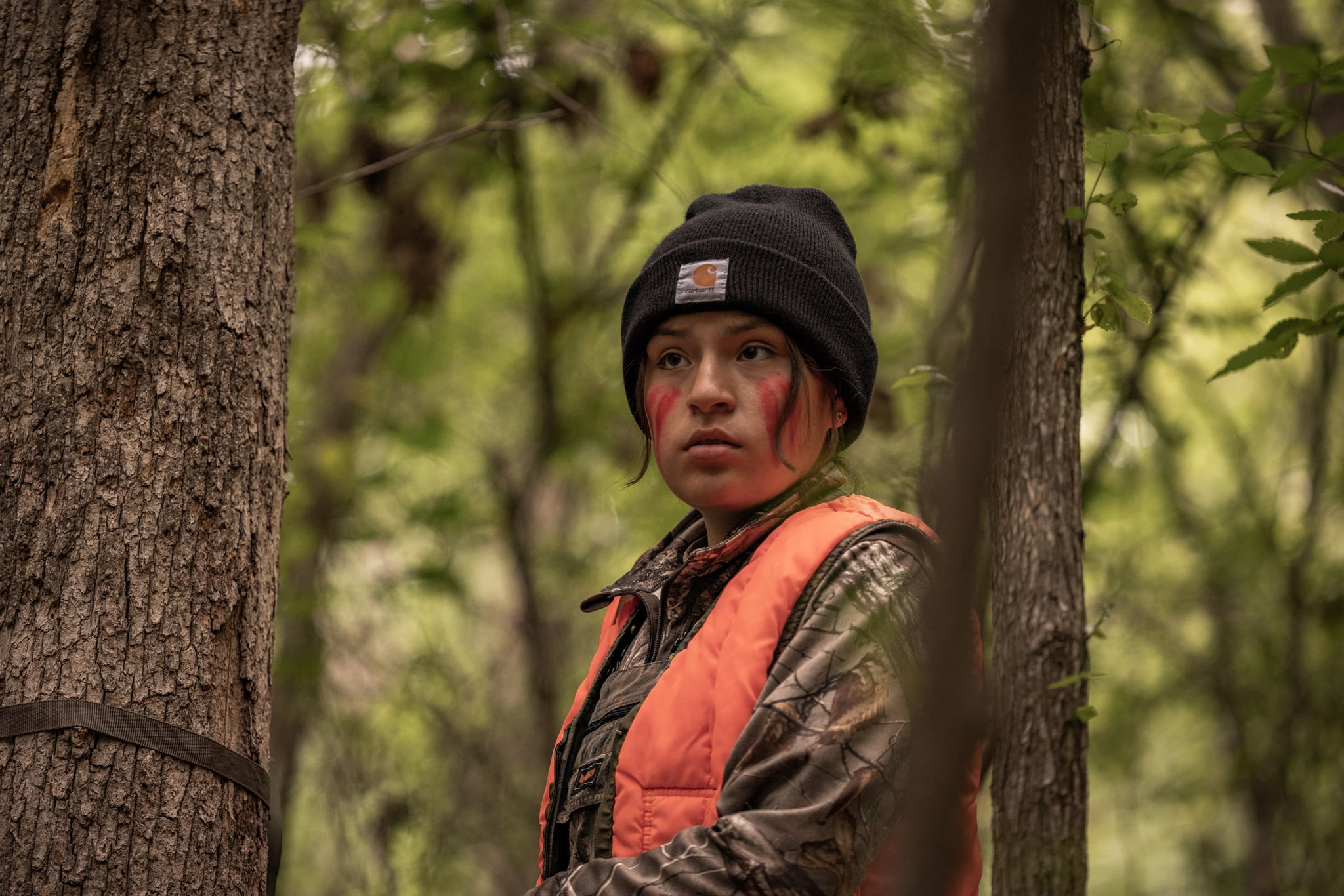 Reservation Dogs [1] takes on the legend of Tall Man in its latest episode. Following a few subtle references to the Bigfoot-like creature throughout the series, we get the first look at Tall Man in a flash-forward scene. At the beginning of the episode, which is set a year prior, Willie Jack's (Paulina Alexis) father, Leon (Jon Proudstar), comes face to face with the creature as he puts out deer feed. Similar to the Bigfoot legend, the creature is shown to be hairy and tall with bright red eyes that stare at Leon.
So, what exactly is Tall Man [2]? The legend is said to have originated from Dakota and Lakota people in what's now the state of South Dakota. According to legend, the creature is between 12 and 15 feet tall, is covered in hair, and has red eyes, much like the creature shown on the show. Just as the creature looms in the shadows of the forest in the episode, Tall Man has been described as a local protector of the forest. Although, there are some other dark interpretations of the legend.
Some believe that Tall Man is a dark spirit that is often tied to death. In 2014, a high number of suicide attempts on the Pine Ridge Indian Reservation in South Dakota was attributed to a variation of the Tall Man legend called Walking Sam [3]. Seeing as most of the episode centers on Willie Jack and Leon grappling with Daniel's (Dalton Cramer) death, the creature seems to symbolize both versions of the legend. At one point, Leon tells Willie Jack he couldn't "help [Daniel] in the way he needed to be helped," insinuating that Daniel's death has a much darker backstory. The poignant episode about grief ends with Willie Jack saying a final farewell to Daniel as she visits his grave.
If you or a loved one is considering suicide, please call the National Suicide Prevention Lifeline at 1-800-273-8255, or send a text message to the Crisis Text Line at 741741.