This 1 Sexy Moment From Star Wars: The Last Jedi Even Has Haters Yelling "Reylo!"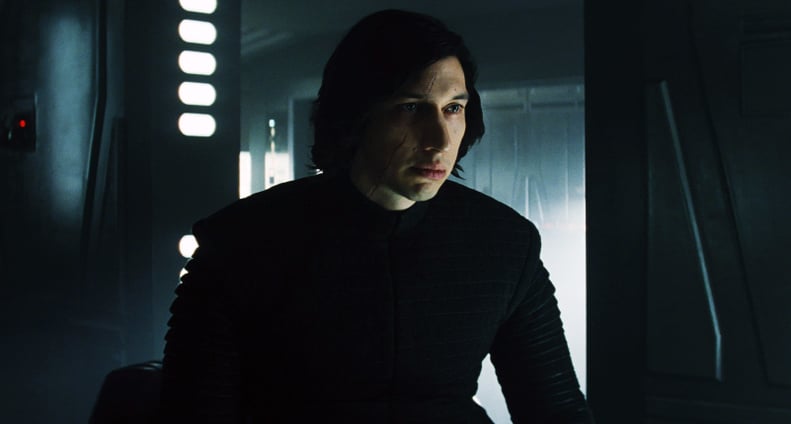 Spoilers for Star Wars: The Last Jedi below!
There are a few things in life that I get really passionate about; among these are perfect carne asada burritos, cute dogs, and now "Reylo." If you're unfamiliar with that last bit, then you might not have picked up on the sizzling romantic tension between Rey and Kylo Ren in Star Wars: The Last Jedi — and the one scene that's made even the biggest haters admit there's a spark between the pair.
Let me set the scene: Rey and Kylo fighting back to back in Supreme Leader Snoke's chambers, fighting together to defend themselves from the Praetorian Guard after Kylo kills Snoke in Rey's defense. As if performing a well-rehearsed dance, Kylo leans forward and Rey reaches behind her, grabbing onto his upper thigh for support as he launches her against three of the red warriors. It's this thigh touch — the naturalness and intimacy of physical contact that seems to just fit — that has fans of the Reylo (Rey and Kylo) pairing going wild.
While the two end the film on opposite sides of the Force, with Kylo returning to the dark and Rey embracing the light, there's still a chance for the characters' chemistry to pan out in the Star Wars universe. In the meantime, you can catch me and the rest of the folks who ship Reylo evaluating every second of that thigh-touch scene. Don't believe me? Just check out these reactions and fan art about the sexy moment!