What Rogue One Means For 4 Major Star Wars Theories
01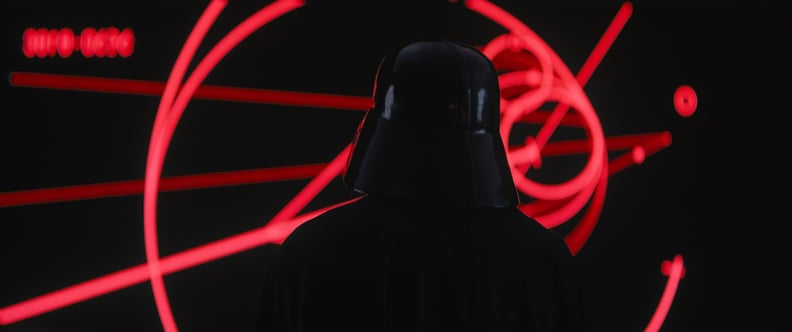 Theory: Rogue One Will Introduce Us to Supreme Leader Snoke
There isn't a single character who could possibly become Supreme Leader Snoke in Rogue One. In fact, the Force is almost entirely absent from the film. We obviously see it in Darth Vader — he uses his usual parlor tricks of Force choking, throwing people around, and snatching guns out of hands — but he's just about the only one who seems to be attuned to that power. There's also Chirrut Imwe (Donnie Yen), who definitely seems Force-sensitive, but he doesn't have anything close to the power Snoke possesses. Plus, he totally dies. We're calling it: there's no Snoke in Rogue One.
02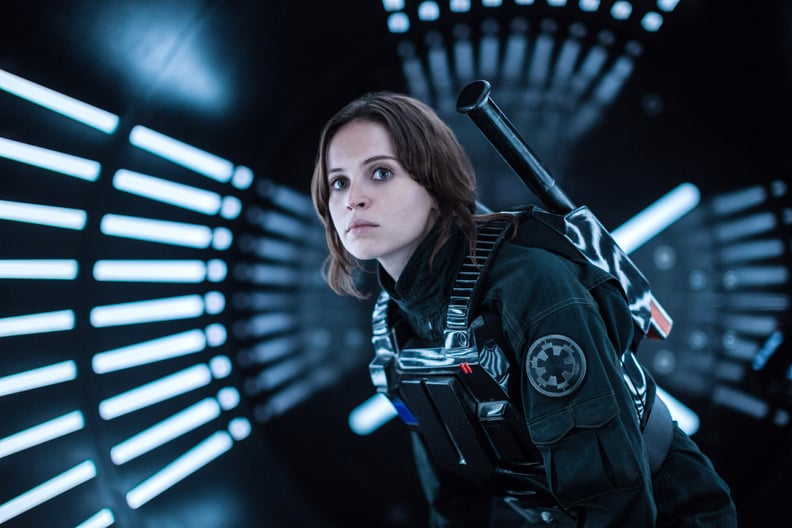 Theory: Jyn Erso Is Rey's Mother
Well, sorry to pull out another massive spoiler on this one, but Jyn Erso dies along with the planet Scarif, which suffers a deadly blow from the Death Star laser. There's no indication Jyn became a mother at any point before her death. She's in hiding for her formative years, and seems to have spent most of her time imprisoned. There's just no way she could have done it, in my opinion. This means the likelihood that she's connected to Rey is pretty much zero.
03
Theory: Jyn Erso Is Doomed to Become Captain Phasma
Once again, a massive planet death vaporizes Jyn at the end of Rogue One, and we watch it happen. We've seen some miracles happen in the franchise, sure. I mean, Darth Vader is at the brink of death before he becomes his shiny supervillain self. But for Jyn to become Phasma, she would have had to survive the death of Scarif. Then the Empire would have to take her in, fix her up, and promote her to captain. That's quite a stretch. We're going with a no on this one.
04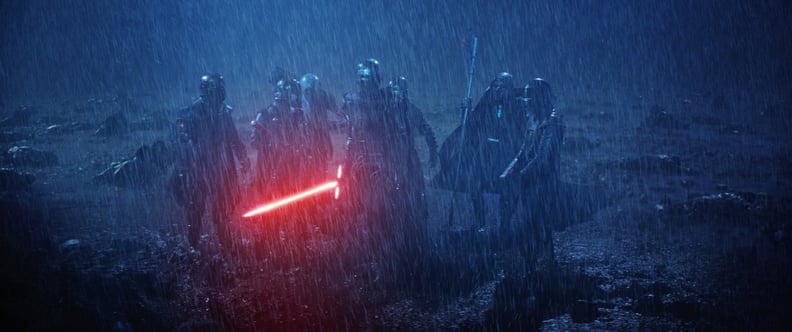 Theory: The Rogue One Rebels Will Become the Knights of Ren
The Knights of Ren make a very small appearance in The Force Awakens, when Rey is suddenly walloped with a whole avalanche of Force memories. We don't know a lot about the Knights of Ren, only that they're a small organization that operated under Supreme Leader Snoke. We also know Kylo Ren was among their numbers. There's a popular internet theory (perhaps best outlined in this Reddit post by user AgusAguzzi) that our band of rebels will eventually become the Knights of Ren. It's a compelling argument, when you look at all the evidence. In Rogue One, though, each of the main characters very clearly dies. Much like the Captain Phasma theory, each of these individuals would have to survive their respective onscreen deaths, and then the Empire would have to fix them up and turn them to the dark side. It's just a lot of unlikely circumstances.