All the Nostalgic Details We Have About the Roseanne Reboot
It's becoming increasingly difficult to keep up with all the reboots and revivals in the works, and now we get to add one more to the list: an eight-episode revival of the '90s staple Roseanne is officially a "go" at ABC. While fans of the series might feel passionately that it should stay firmly in the '90s, we have to admit that the photos from the set have us pretty excited. From the massive ensemble cast to the premiere date, check out all the big details we have about the Roseanne revival so far.
The Cast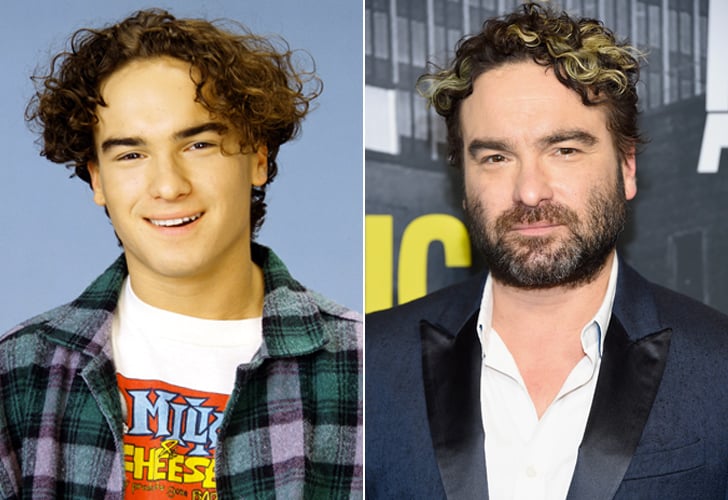 In October, ABC shared a photo of the cast's table read, which featured a ton of familiar faces and some new ones. Laurie Metcalfe (who played Roseanne's sister, Jackie), Roseanne Barr, Sara Gilbert (Darlene Conner), Michael Fishman (D.J. Conner), and Sarah Chalke (who appeared as Becky in the show's original run) all attended the table read. Although John Goodman's character, Conner patriarch Dan, died in the series finale, it looks like even he couldn't resist bringing the show into the 2000s (we'll just go ahead and assure they're ignoring that past plot point, à la the Will & Grace revival).
The Big Bang Theory's Johnny Galecki is also set to reprise his role as David Healy, Darlene's husband. According to Entertainment Tonight, he'll film his episode on Friday. Barr tweeted her excitement, saying, "We have got our Johnny Galecki back on 'Roseanne' this episode - what a joy to work with such a deeply empathetic actor. Very moving 4 all of us. #JOY."
New additions to the cast include Shameless star Emma Kenney as Harris Conner (Darlene and David's daughter), as well as a few other young actors to play kids on the show.
The Production Team
Despite some fresh faces on Roseanne, don't expect things to change too much — the original show's executive producers Barr, Tom Werner, and Bruce Helford are all working on the project (as well as comedian and director Whitney Cummings, who is acting as corunner).
The Premiere Date
Roseanne will premiere on Tuesday, March 27, and will be a special hour-long episode. The rest of the season will follow its standard half-hour time slot on Tuesdays at 8. p.m.