Where's Olivia? And 4 Other Questions Scandal's Season Premiere Answered
Break out the red wine, because Scandal is back! The question plaguing us fans all Summer — Where is Olivia Pope? — has been answered, and a lot has happened since she took off on that private jet with Jake. Of course, Olivia is still more perfect than we can even handle, but she's not the only subject of this week's episode, as we get a look into what's been going on at the White House since Fitz and Mellie's son was killed. Let's revisit the eventful episode, shall we?
01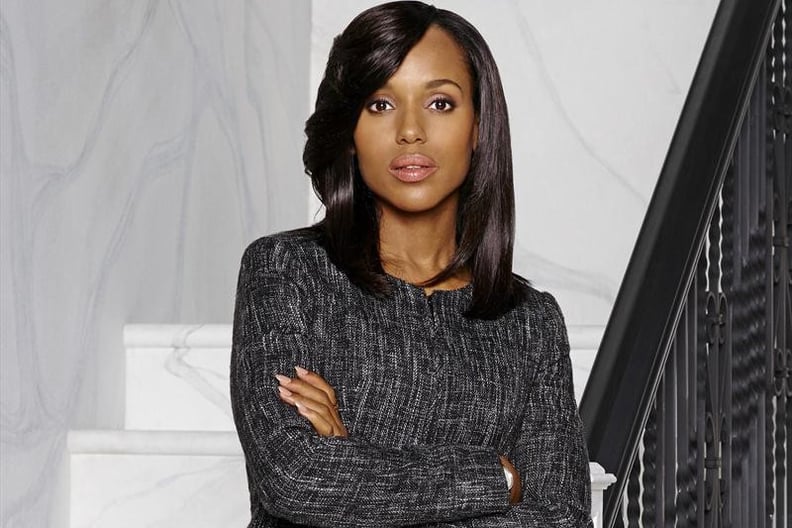 Where's Olivia?
Olivia, now going by the alias Julia Baker, has been stowing away on a tiny island off the coast of Zanzibar. She and Jake have been really busy getting dirty on the beach and reading Gone Girl — until now. Thanks to her taste in fine red wine, Quinn has tracked down Olivia and sent her an obituary clipping. Olivia's paradise is shattered when she realizes she has to return to Washington DC to organize a funeral.
02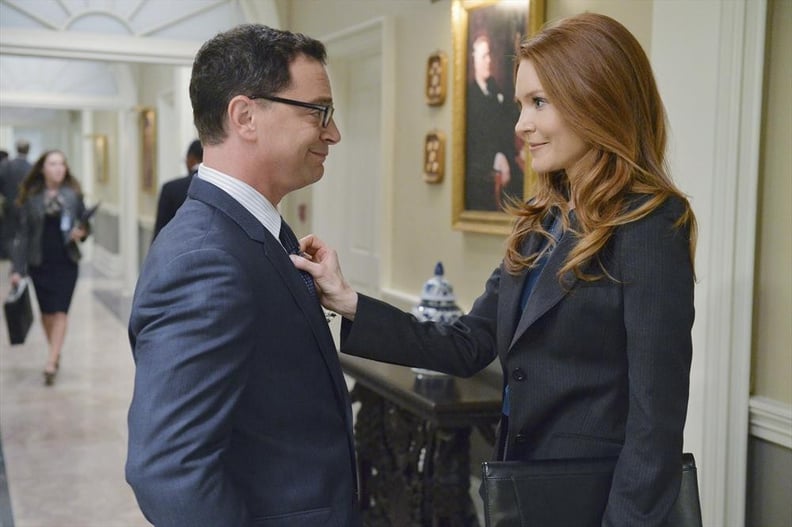 What happens to Olivia's team when she leaves?
Quinn has spent her free time holed up in the old headquarters and tracking down Olivia, Abby has pretty much swooped in on Olivia's old role and now she's the acting press secretary for Fitz, and Huck is now going by the name "Randy" and fixing cell phones. It's a really sad state of affairs.
03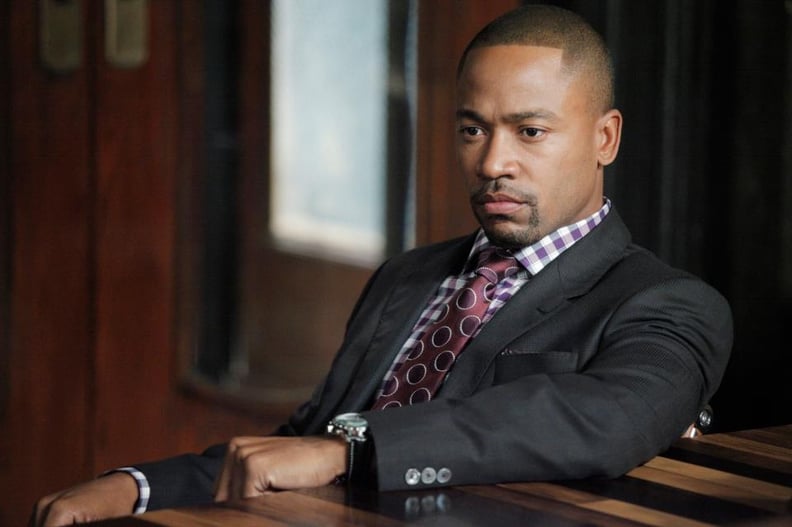 What happens with Harrison?
As you may have heard, Columbus Short left the show in April following his real-life domestic abuse scandal. I've been wondering how they would write off his character, and now we know. Harrison is killed; it's his funeral that Olivia must return for. We don't know who's responsible for putting a bullet in his head, but Olivia's father has denied any involvement.
04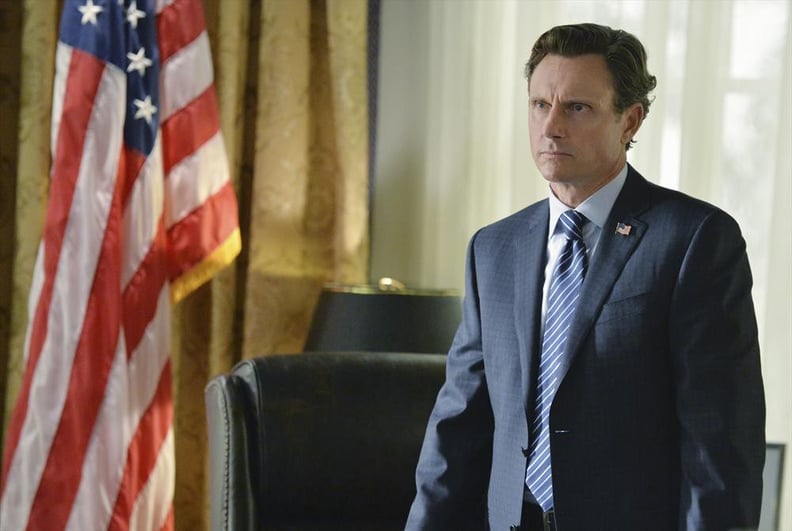 Are Fitz and Mellie OK?
Fitz and Mellie are so not OK. Fitz's second term is going terribly; his cabinet is dropping like flies, and Mellie is a mess. She's wandering around the White House in a robe, drunkenly bowling. As we learn at the end of the episode, Fitz has attempted suicide. They're understandably a wreck about the loss of their son, but they are in no place to be running the country.
05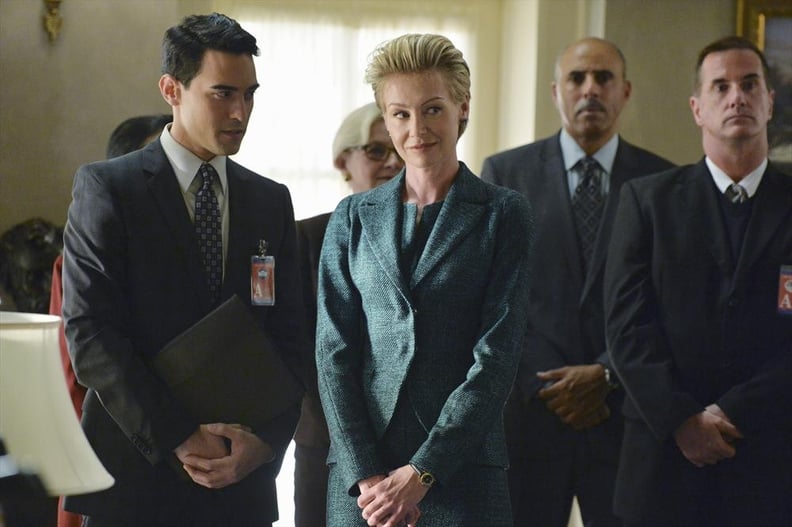 Who is Portia de Rossi playing?
Portia de Rossi is guest starring on this season, and despite having pictures of her on the show, we didn't know what her role would be. She's "Lizzie Bear," as Cyrus affectionately calls her, the head of the Republican National Committee. She's flown in from Texas to see what the heck is going on in the White House and to make sure Cyrus isn't going anywhere.