Schitt's Creek Just Scored a Bunch of Emmy Nominations, and Now My Heart Is So Full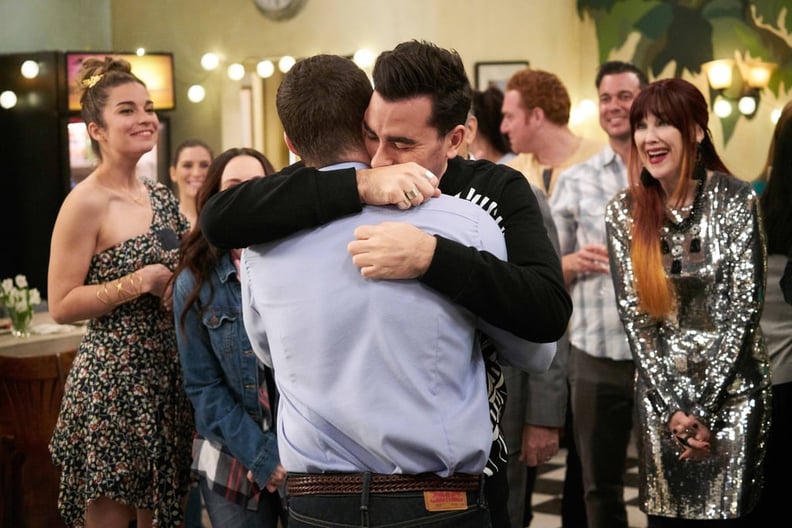 POP TV
POP TV
The 2019 Emmy nominations were released on Tuesday morning, and although there were quite a few snubs, Schitt's Creek blissfully wasn't one of them. The Canadian comedy series, which airs on Pop TV and just wrapped filming its sixth and final season, picked up four nominations: outstanding comedy series, outstanding lead actor in a comedy (Eugene Levy), outstanding lead actress in a comedy (Catherine O'Hara), and outstanding contemporary costumes. (Justice for Moira's couture and wig wall at last!)
"To say this is very exciting news is the definition of an understatement," cocreators and stars Eugene Levy and Dan Levy said in a statement after the exciting announcement. "On behalf of our cast and crew, we thank the Television Academy for including us among the best in TV. What an absolute thrill! Team Canada is heading to the Emmys!"
Although Catherine and Eugene previously won Emmys back in the '80s for writing episodes of Second City TV Network, this is the first time either has been nominated for Schitt's Creek. However, the Emmys definitely isn't the first award show to give the beloved series some love: it's gotten a Critics' Choice Award nomination, as well as nominations and wins at the Canadian Screen Awards and the ACTRA Awards.
This is all to say that I'm now happily sobbing into my wig wall, but I'm not the only one — keep scrolling to see how Dan reacted to the show's Emmy nomination!
Dan Levy shared his first reaction on Twitter (which was also MY reaction, TBH).
Dan also gave an excited shout-out to the show on Instagram.
Yep. My thoughts exactly.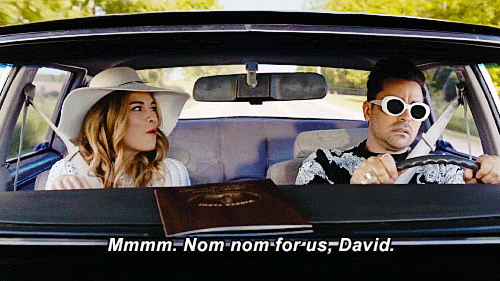 All the noms!
Now that we're all appropriately emotional, let's listen to this on repeat while we cry happy tears, OK?