Remember when season six of Schitt's Creek [1] ended, and we were collectively a blubbering mess? Right after the series wrapped, Pop TV aired Best Wishes, Warmest Regards: A Schitt's Creek Farewell, an hourlong documentary that follows the cast and crew as they shot the very last season of the show. Just like the show itself, the special is definitely a tearjerker [2] — because we have no choice but to cry if we see Eugene Levy crying! In case you missed the live airing, the documentary is now streaming on Netflix along with the final season [3], and tissues are very much recommended. Besides presenting us with the cast's candid emotional reactions, Best Wishes, Warmest Regards also reveals quite a few amusing and poignant behind-the-scenes tidbits. Keep reading for (simply) the best fun facts from the documentary!
Dan Levy Came to His Dad For the Show Idea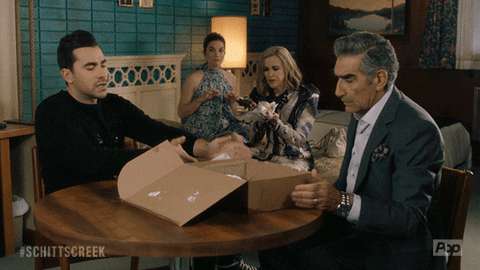 Eugene Levy had his reservations about getting Schitt's Creek [4] started. "He just said, would you be interested in working with me on developing a TV show, and that set my heart to palpitating," Eugene said about Dan in the documentary. "What would happen on camera was still a bit of an unknown. I'd certainly seen him on MTV. I knew that he was great on camera, he had a great presence, but could he handle a scripted half-hour show? Still didn't know." With the show's 2020 Emmys sweep and Dan's best supporting actor win [5], it's safe to say Schitt's Creek was meant to be.
The Father-Son Duo Worked on Backstory For Weeks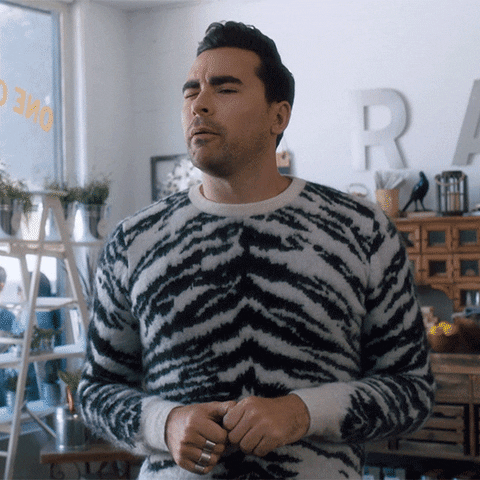 Lots of hard work went into forming the bare bones of the show. According to Dan, the Levys worked on the backstory for the characters for weeks. "You want an emotional investment in the characters," Eugene explained. And indeed, the character development has become the most memorable part of the show [6].
Catherine O'Hara Conditionally Said Yes to Joining the Show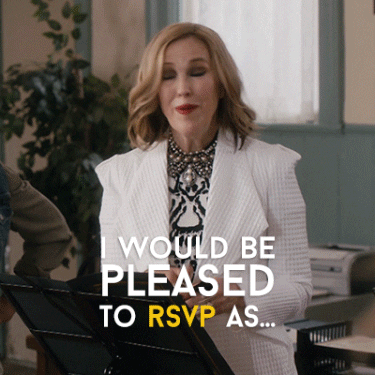 In an interview with BuzzFeed [7], Eugene Levy said Catherine O'Hara was "very, very, very picky" about her projects. True to form, O'Hara conditionally said yes to being on Schitt's Creek [8]. She agreed to a 14-minute pilot with the Levys, and they told her that even if it sold, they wouldn't bug her about the role. When it did sell, they convinced her to stay for a whole season. We couldn't imagine *the* Moira Rose [9] being played by anyone else.
Alexis Rose Was Hard to Cast
Dan Levy [10] said in the documentary that they looked at about "a hundred" people to play Alexis. Life was a struggle for Annie Murphy before she landed the series: "Things leading up to that point had not been going great. I hadn't worked in over two years," Murphy explained. "The universe was really screaming in my ear, like, this is not for you. And literally, the next day, I got an email for an audition for a show called Schitt's Creek [11]." A Schitt's Creek without Murphy exclaiming "Ew, David" and belting "A Little Bit Alexis" [12] just wouldn't work!
Emily Hampshire Had Been Very Nervous About Auditions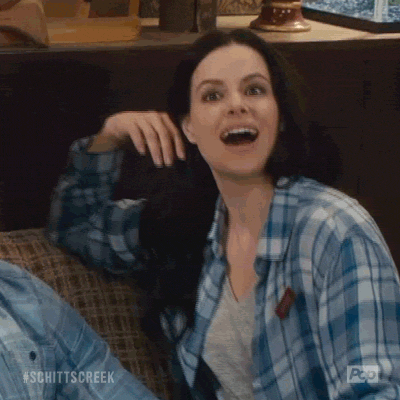 Perhaps like Stevie's misfortune with poison ivy, Emily Hampshire had broken out into "full-body hives" because of her audition nerves. Her American talent agent eventually dropped her, but her Canadian one kept her on and encouraged her to audition for Schitt's Creek [13].
Twyla Was Originally a Sadder Character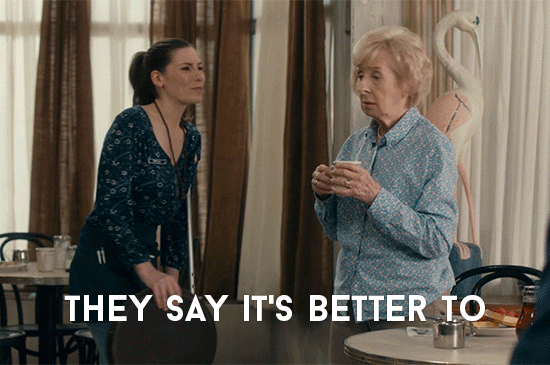 According to Sarah Levy, Twyla was originally a much darker character in the original pilot, but we're glad she became the sunny Café Tropical waitress [14] we know and love. "She was very nerdy and introverted, and there was a sadness to her," Sarah explained.
Jennifer Robertson Applied to Petco Before She Landed the Part of Jocelyn
The day before she landed the role of Jocelyn, Robertson applied to a position stocking shelves at Petco but felt it was a bad idea because the job would require her to operate a forklift. (Probably something Moira would convince Jocelyn to do, TBH.)
Catherine O'Hara Didn't Want to Look Like a Cliché Rich Lady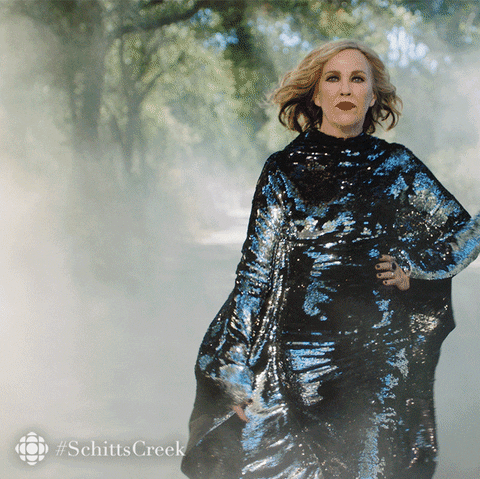 O'Hara played a huge part in shaping Moira's vocabulary and wig obsession. After doing online research, she landed on socialite Daphne Guinness as inspiration [15] for the theatrical Rose matriarch.
Dan Levy Wanted the Clothes to Feel Real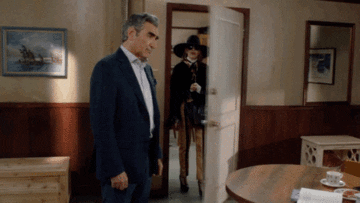 From David's sweaters [16] to Moira's snazzy pajamas [17], clothes obviously play a huge part on Schitt's Creek [18]. Dan mentioned that they took care to nab real designer pieces (including a discounted $300 McQueen dress) so fashion-lovers could really follow along with the show. "Wardrobe is probably the most important element in storytelling, outside of actually writing," he said.
That Ted and Alexis Breakup Scene Had About 7 Drafts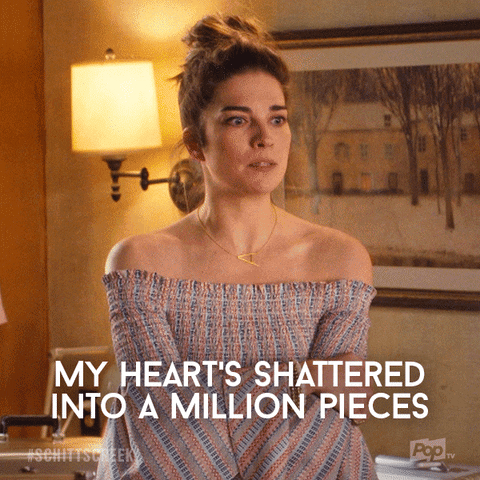 "It's really hard to tell the story of a love story that, in the end, is still a love story. It didn't end because they stopped loving each other. It ended because circumstance stood in their way, and that circumstance was their own growth," Dan explained. Please just rip our hearts out [19].
. . . And Annie Murphy Wasn't Sad Until Eugene Levy Hugged Her After They Shot That Scene
"All during the scene, I was fine. Shouldn't have been. Was fine, more or less. And then I walked out, and Eugene Levy was standing there with his arms open and his eyes full of tears," Murphy recalled. Yup, she didn't start sobbing until he hugged her with TEARS IN HIS EYES.
A Few of Schitt's Creek's Loyal Celeb Fans Pop Up in the Documentary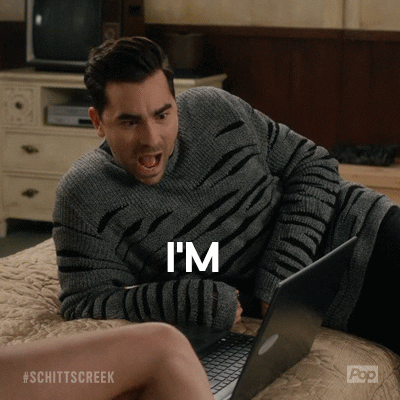 Some faces that pop up in the documentary include Carol Burnett, Will Arnett [20], and Paula Abdul [21].
Dan Levy Revealed That a Fan Used David's Wine Analogy to Come Out to Their Parents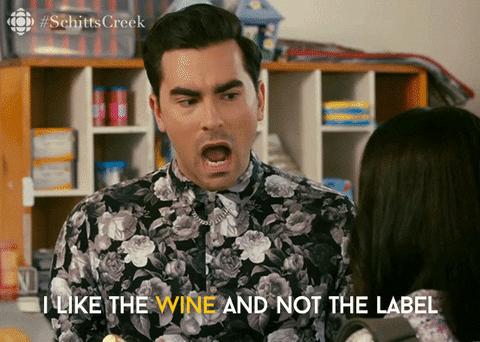 Remember when David says he drinks red wine and also white wine (plus the occasional rosé)? Yeah, that analogy!
Moms of LGBTQ+ Kids Thanked Schitt's Creek For Its Portrayal of Queer Relationships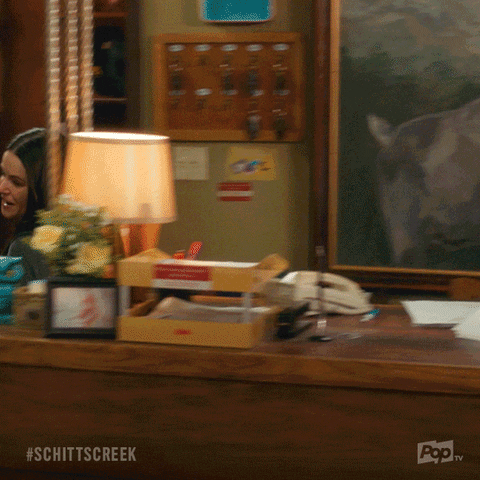 The show received a letter from a Facebook group called Serendipity Doo Dah for Moms, a collective of moms with LGBTQ+ kids. The group thanked the series for its "commitment to represent love and tolerance." Cue Dan sobbing. (More on that later.)
Annie Murphy Plans to Invite Herself Over to Catherine O'Hara's For Dinner For Years to Come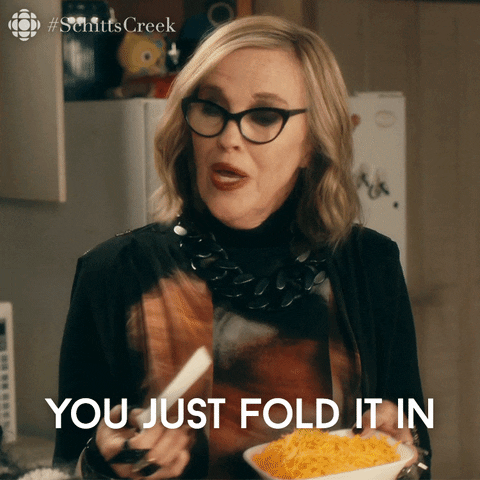 Hopefully, they both know how to fold in the cheese [22]!
Dan Levy Does This Thing Where He Snorts When He Cries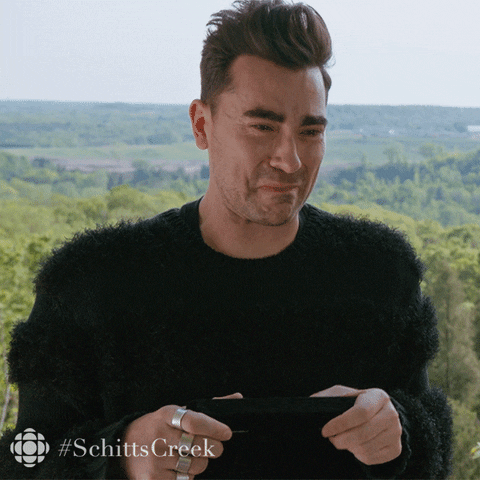 Yes, at the end of Best Wishes, Warmest Regards, we hear Dan, choking back tears, make a snort that he says "sounds like a warthog." (And honestly, that's some of us after watching the finale [23].)