Empire's Serayah Gives Us Hope For Hakeem and Tiana
Empire doesn't just have the best music on TV, it also has a Grammy nomination! I chatted with one of our favorite performers from the show, Serayah, who plays Tiana. Serayah, who's been part of one of the show's biggest breakout hits, "Drip Drop," talked about her own favorite songs from the show, how we'll be seeing more of her when the second half of the season comes back on March 30 . . . and how we have maybe not seen the end of #Takeem.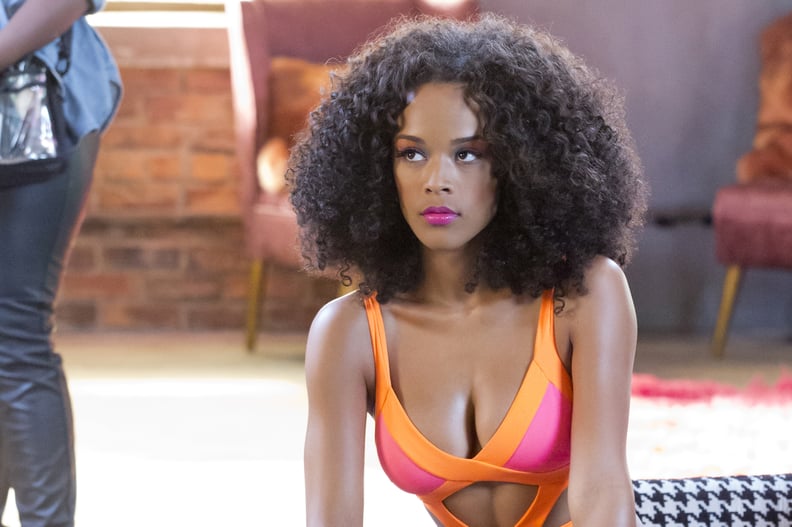 POPSUGAR: We haven't been seeing Tiana as much as we did in season one! Will we be getting more of you in the second half of the season?
Serayah: Unfortunately, I wasn't that much in the first half of the second season, but in the second half, [Tiana's] going to be doing a lot more performances and you'll see her a lot more, so I'm happy for that.
PS: What kind of performances?
Serayah: A lot more solo music for Tiana, and she's definitely growing into her own as a pop star and going on tour.
PS: Hakeem has a very messy love life right now that doesn't involve Tiana, but people are still shipping Hakeem and Tiana. What's your opinion of them?
Serayah: I think she likes him, of course, because they have a history, but I also think that he's been much more on her mind when she saw how much he likes Jamila [who plays Laura].
PS: Do you think she might try to reinsert herself into his love life?
Serayah: I think so . . .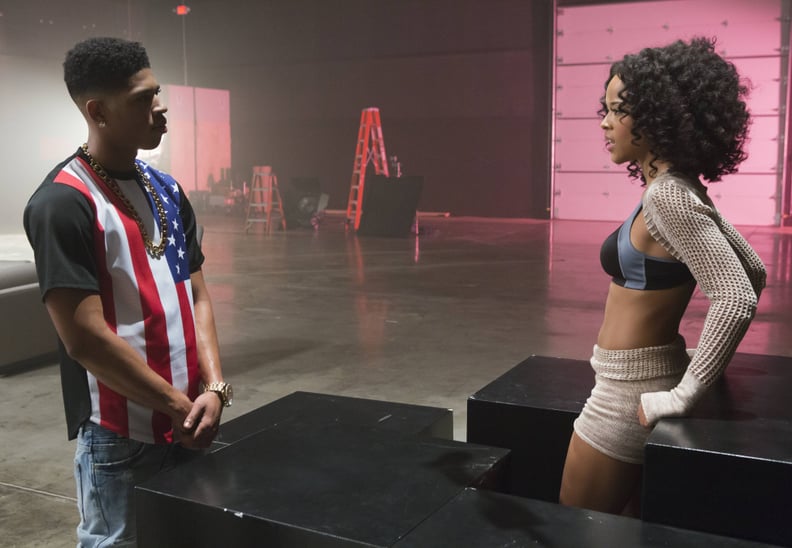 PS: How ever they are as a couple, you can't deny their musical chemistry, like on "Drip Drop." Were you surprised by how big that song got?
Serayah: Honestly, I was. I didn't expect that song to be what it is now.
PS: Were you guys surprised by the Grammy nomination?
Serayah: Yeah! The fans have reacted to [the music] very well. I'm just glad that we made it that far.
PS: What has been your favorite song from the show so far?
Serayah: Mine would be "You're So Beautiful." That's my favorite collab with the whole team. That was one of my favorite songs to record and be a part of.
PS: There's very little we actually know about Tiana. What are you wanting to show of her?
Serayah: I would just love for the world to see where she comes from, what kind of person she is. We've gotten that from a lot of the other characters, but as far as her involvement in the show, I think that it's time for the world to know a little bit more about her, other than she's very cutthroat and bold. It's time for a lot of her backstory.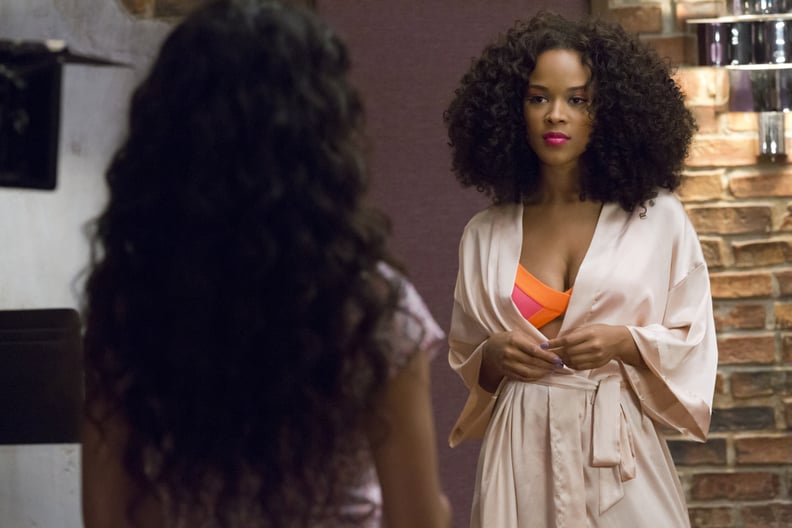 PS: A lot of Empire characters have been speculated to be based on real people, with Tiana based on Rihanna. Did she or other artists inspire you for Tiana?
Serayah: Definitely Rihanna and her personal life, and I think just the way that she carries herself. And Beyoncé, as far as performing. I think that's really who they want Tiana to be, so that's who I study. For the first season, I studied Beyoncé and Jay Z, as far as how they work together on stage.
PS: What can you tell us about what's coming in the second half of the season?
Serayah: It's coming together for the second half. I feel like everyone was kind of confused in the first half, but I can say that the stories are starting to connect and make sense.
PS: Do you have a favorite Empire character?
Serayah: I think my favorite is Anika, because she's actually changed the most within the seasons I think. I think it's cool, the way her character is evolving and going through a roller coaster of life, and that's how it really is.
PS: The show has had a lot of big pop stars; do you have a favorite guest star?
Serayah: I think Alicia Keys, it has to be. She's my ultimate favorite.
PS: Who would your dream guest star be?
Serayah: Someone really big and unexpected, like Jay Z. That would be massive.
PS: There is another audience that knows you from Taylor Swift's "Bad Blood" video — what about Taylor guesting?
Serayah: That would be really, really awesome.