August is already too darn hot, but Netflix is here to make the stickiest, sweatiest month of the year even hotter. The streaming service released its film offerings for the month, and if you're looking for the perfect flick for a not-so-quiet night in, then this crop of hot-and-heavy movies [1] is just what you need. Whether you're into sweet and scandalous rom-coms [2] or terrifyingly erotic thrillers [3], Netflix has a sexy movie that's sure to appeal to you, no matter your taste. Check out the gallery to see the hottest movies streaming on Netflix in August, but be warned: it's about to get even hotter in here.
Like Crazy
Starring Felicity Jones and Anton Yelchin, this sultry romance (which is, like, crazy hot) tells the story of a British exchange student who falls in love with an American student, only to be separated from him when she is denied re-entry into the US after staying past the time allowed by her student visa.
When it's available: Aug. 19 [5]
Really Love
Set in Washington DC, this romance stars Kofi Siriboe as Isaiah, a young painter on the brink of giving up his dreams when he meets a law student from Georgetown with whom he begins a steamy love affair, despite having little in common with her.
When it's available: Aug. 25
Haseen Dillruba
In this Hindi-language psychological thriller, a woman suspected of murdering her husband recounts how a dangerous love triangle between her and two men eventually led to a murder.
Watch Haseen Dillruba on Netflix. [6]

The Beguiled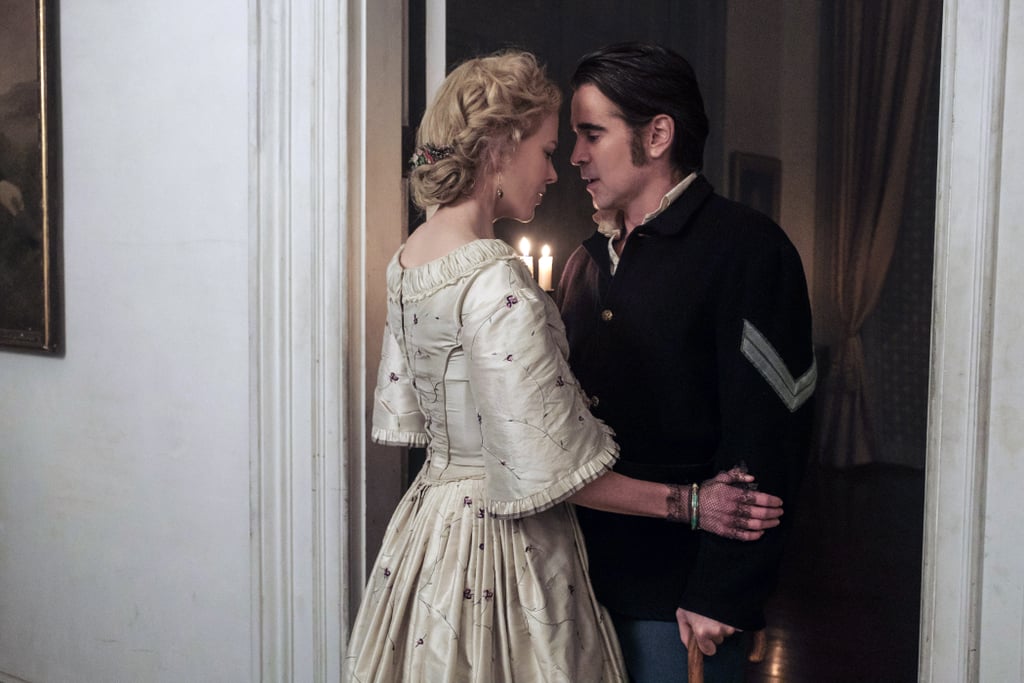 Starring Nicole Kidman [7], Kirsten Dunst [8], Elle Fanning, and Colin Farrell [9], this sexy Southern Gothic flick tells the story an injured Union soldier who seeks refuge at an all-female Southern boarding school, where both the students and the teachers are more than eager to help him out.
Watch The Beguiled on Netflix. [10]
The Last Letter From Your Lover
Based on the novel of the same name by Jojo Moyes, this romance revolves around a journalist living in present-day London who discovers a series of letters exchanged between ill-fated lovers (played by Shailene Woodley and Callum Turner) living in the French Riviera back in the 1960s. Spoiler alert: the letters get pretty steamy.
When it's available: July 23 [11]
Dance of the Forty One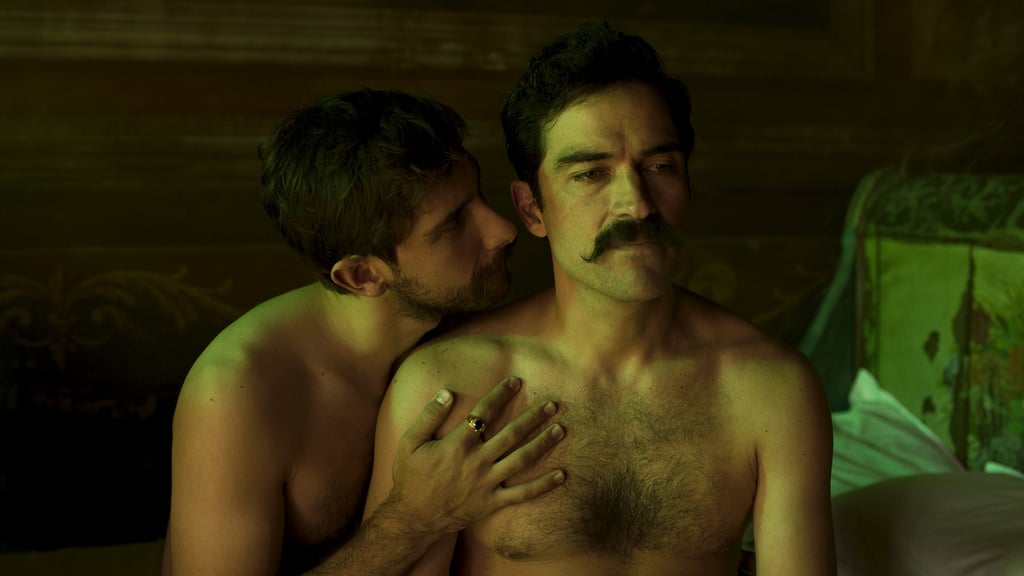 Based on a true story, this sexy Mexican romance tells the story of an affair between a congressman and the Mexican president — which is made illicit by the fact that the congressman is married to the president's daughter.
Watch Dance of the Forty One on Netflix [12].
What Lies Below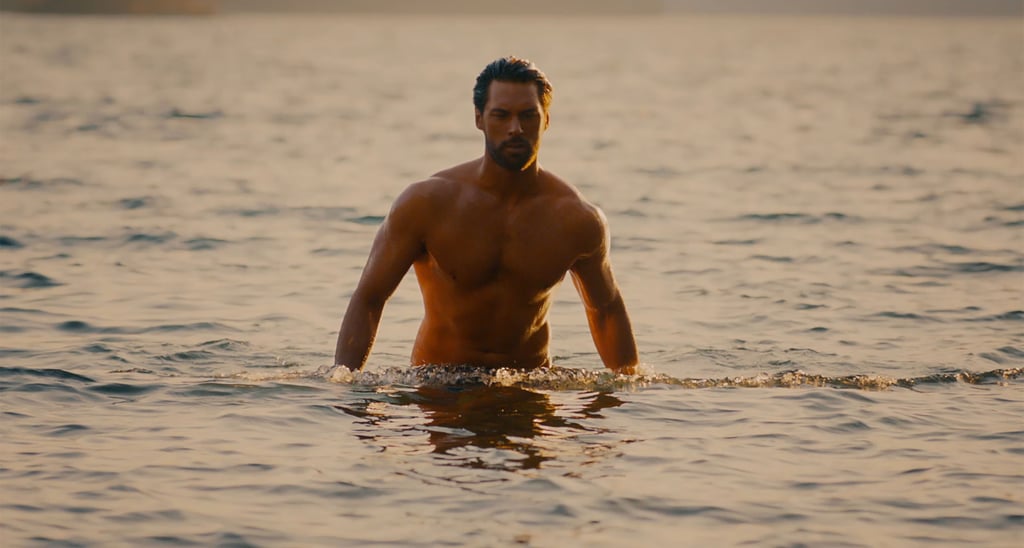 This erotic thriller — which tells the story of an awkward 16-year-old, her dysfunctional single mom, and her mom's mysterious aquatic geneticist new fiancé — isn't exactly a cinematic masterpiece, but it will get you hot and bothered regardless. (Spoiler alert: the fiancé has a penchant for walking around the house naked.)
Watch What Lies Below on Netflix [13].
Ride or Die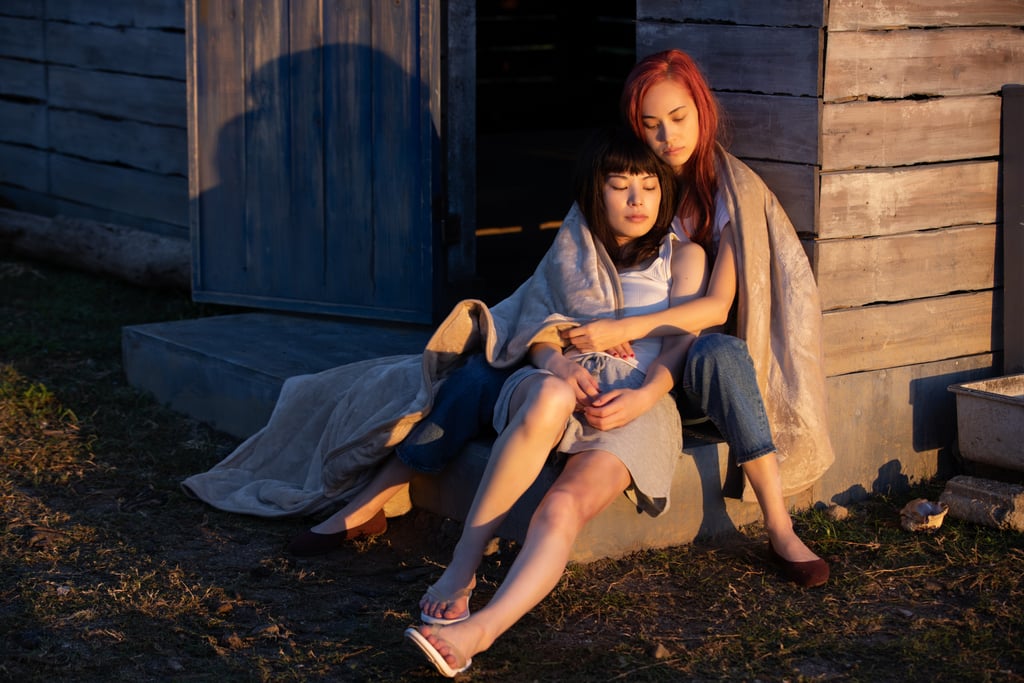 This sultry Japanese psychological thriller tells the story of a woman who learns her former crush is stuck in an abusive relationship and decides to help save her . . . through pretty extreme measures. The two are then forced to go on the run, where their feelings for each other intensify and eventually turn sexual.
Watch Ride or Die on Netflix [14].
Crimson Peak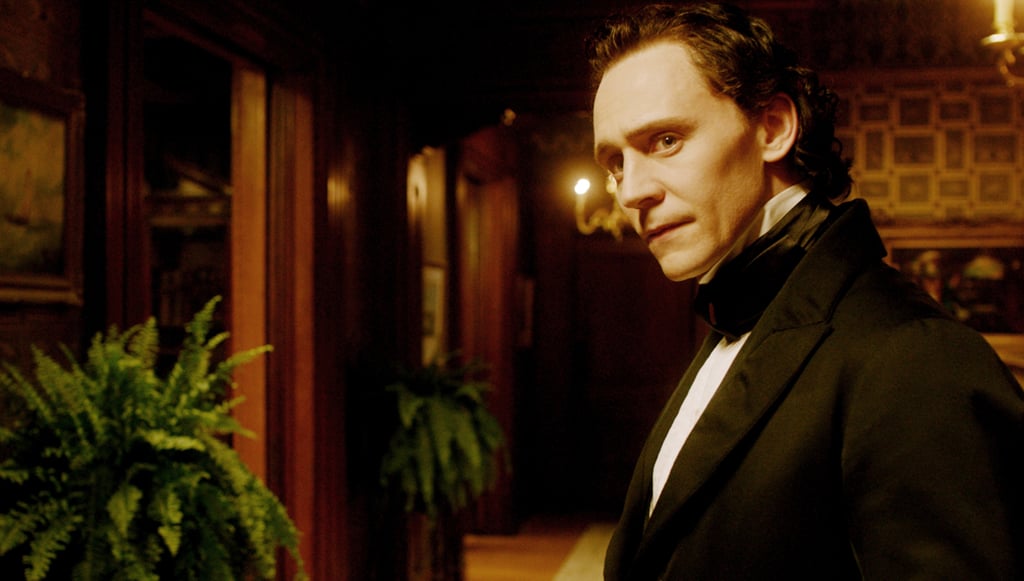 Starring the sexy trio of Mia Wasikowska [15], Tom Hiddleston, and Jessica Chastain, this gothic romance is set in Victorian-era England, following the strangely intimate love triangle between a young woman, her new husband, and her husband's sister.
Watch Crimson Peak on Netflix [16].
Safe Haven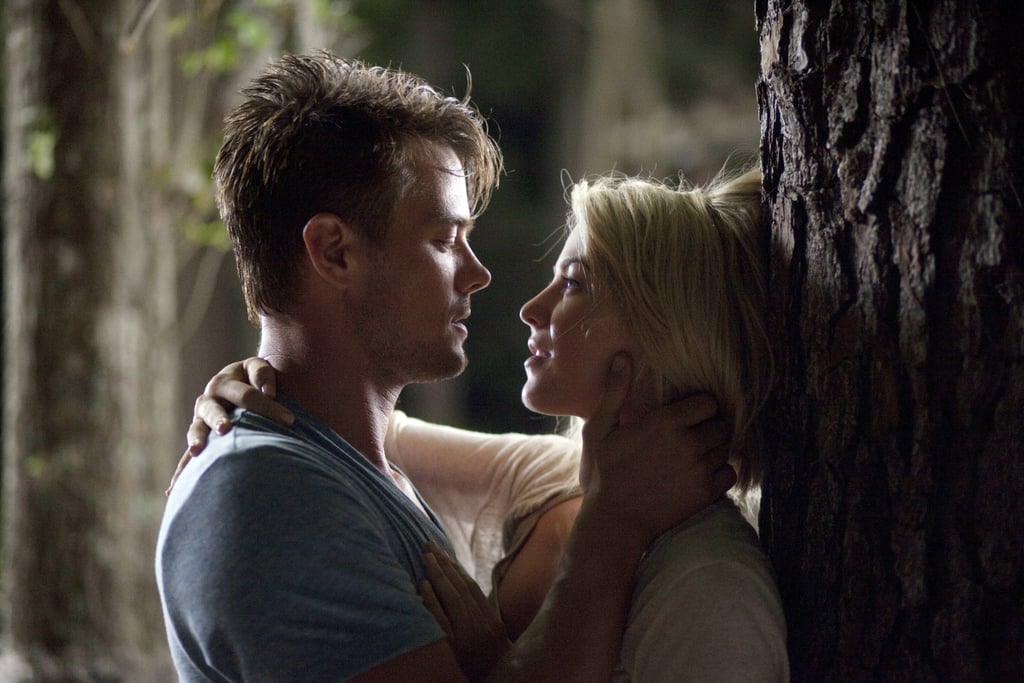 Based on the Nicholas Sparks novel of the same name, this steamy romantic fantasy follows a love affair between a small-town waitress with a dark past and the kind-hearted widower who teaches her how to trust again.
Watch Safe Haven on Netflix [17].
Monsoon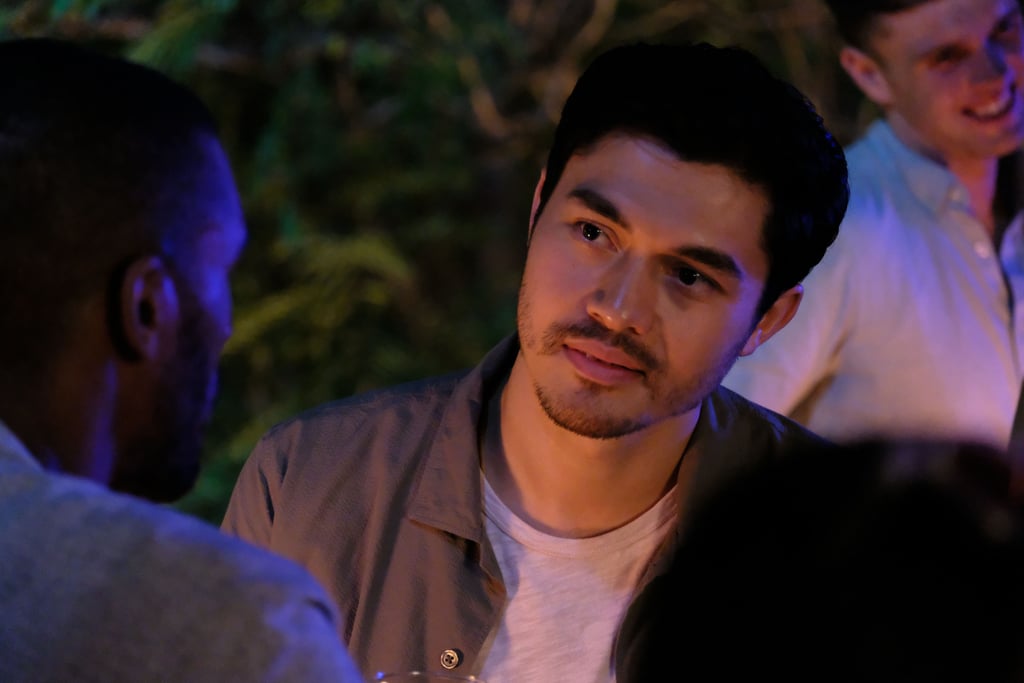 Henry Golding stars in this romance as Kit, a British Vietnamese man who returns to his birth country for the first time in over 30 years and finds himself falling for Lewis, an American man in Saigon whose father fought in the Vietnam War.
Watch Monsoon on Netflix [18].
Piercing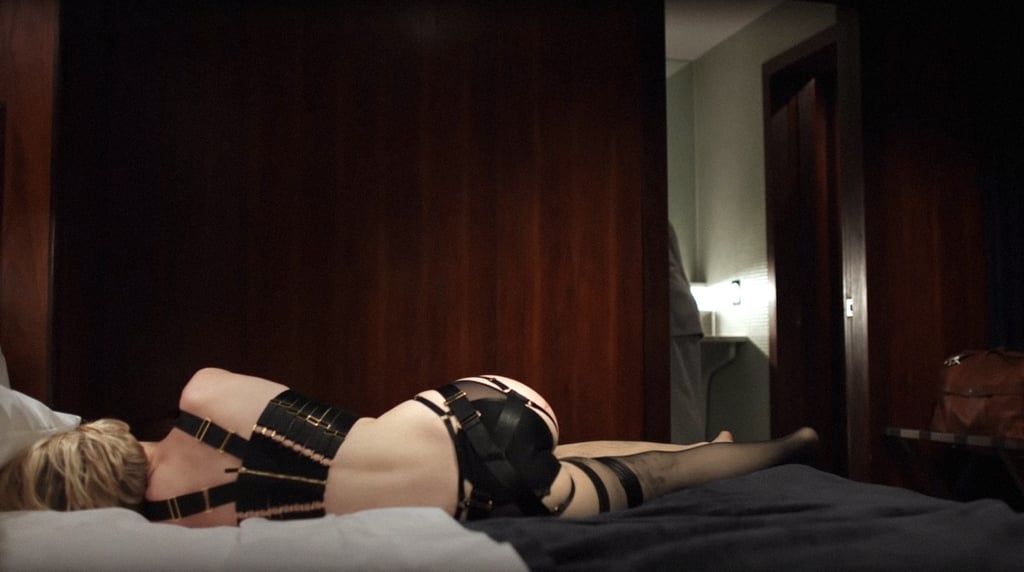 Based on the novel of the same name by Ryū Murakami, this red-hot thriller stars Mia Wasikowska [19] as a sadistic sex worker who's hired by a married man (played by Christopher Abbott) who hopes to take his murderous impulses out on her.
Watch Piercing on Netflix [20].
Someone Great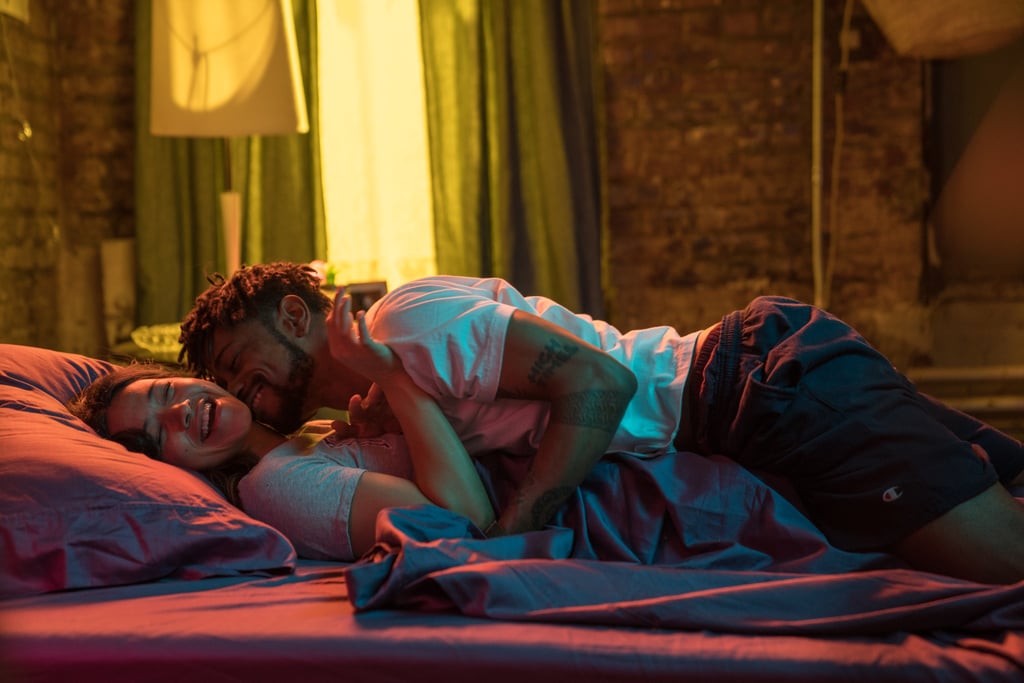 Starring Jane the Virgin's Gina Rodriguez [21], Pitch Perfect's Brittany Snow [22], and She's Gotta Have It's DeWanda Wise, this comedy tells the story of aspiring music journalist Jenny (Rodriguez), whose boyfriend of nine years unceremoniously dumps her as soon as she lands her dream job in San Francisco because he's not willing to make long distance work. However, her two BFFs, Blair and Erin (Snow and Wise, respectively), are there to help her get over her ex and give her one last crazy (and sexy) weekend in New York City before she moves across the country.
Watch Someone Great on Netflix [23].
After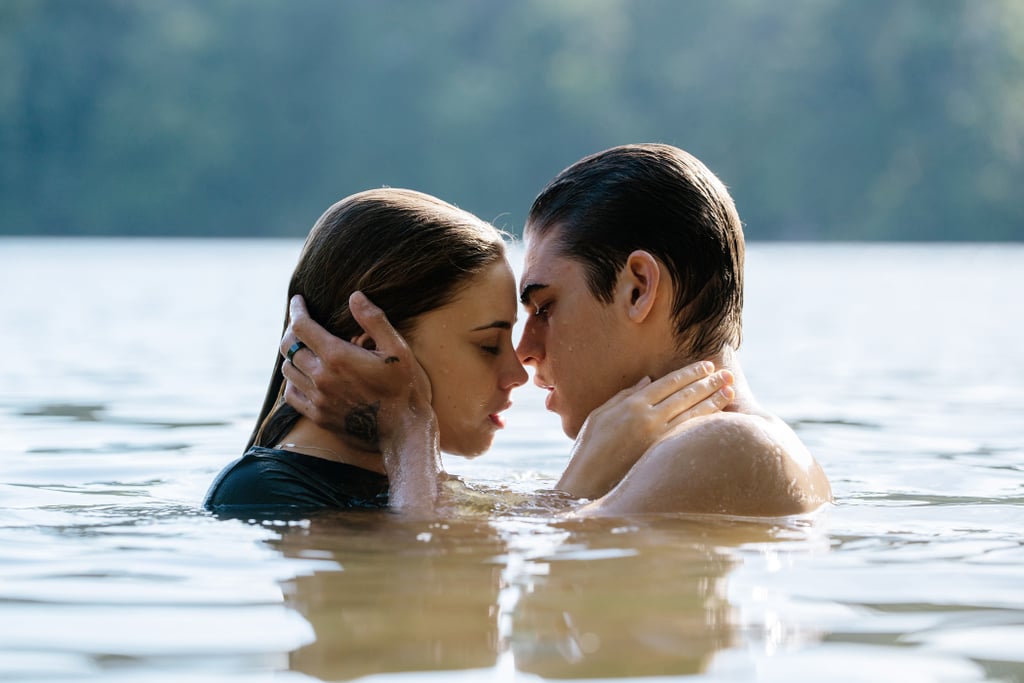 Based on Anna Todd's bestselling novel of the same name [24], After is basically Fifty Shades of Grey set at a college, telling the story of bad boy Hardin Scott, who pursues — and eventually falls in love with — innocent college student Tessa Young. Just make sure to watch this one before its sequel, After We Collided [25].
Watch After on Netflix [26].
After We Collided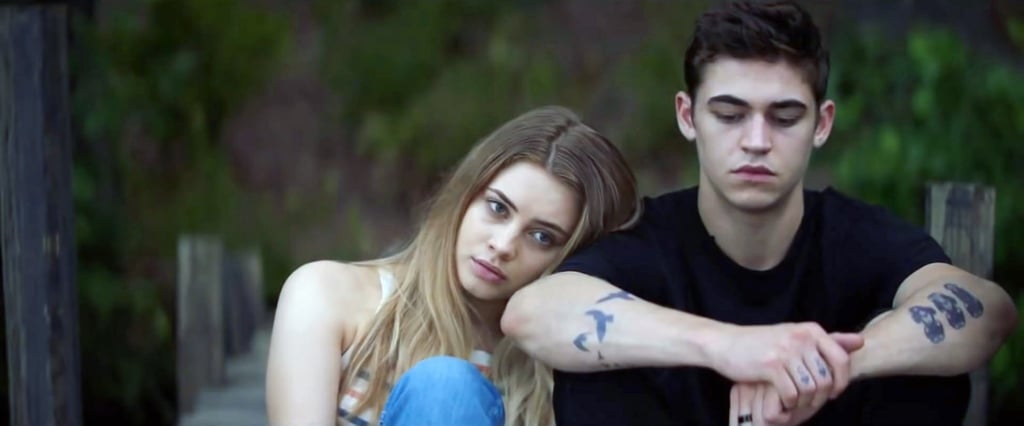 In this sequel to After based on Anna Todd's novel of the same name, Tessa and Hardin's relationship is tested by Hardin's past and by Tessa's handsome new coworker, Trevor, who eagerly pursues her and serves as a welcome distraction. Unlike the first movie in the series, this one is strictly rated R.
Watch After We Collided on Netflix [27].
Your Name Engraved Herein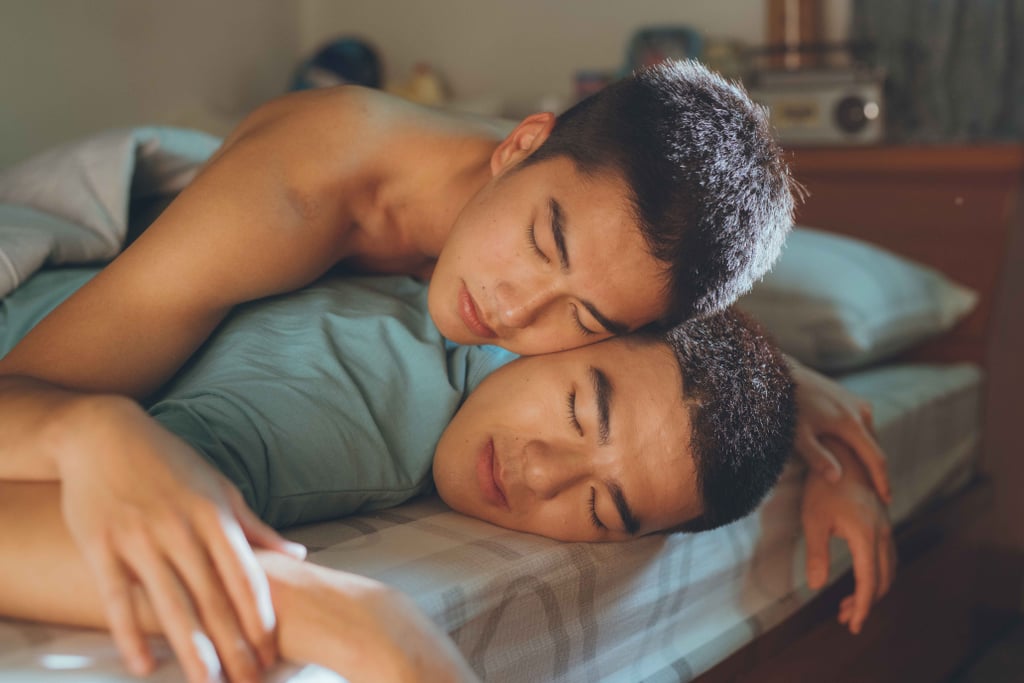 Set in 1987 Taiwan, where martial law just ended, this romance tells the story of two students at an all-male boarding school who begin to explore their intense bond in the bedroom.
Watch Your Name Engraved Herein on Netflix [28].
Battle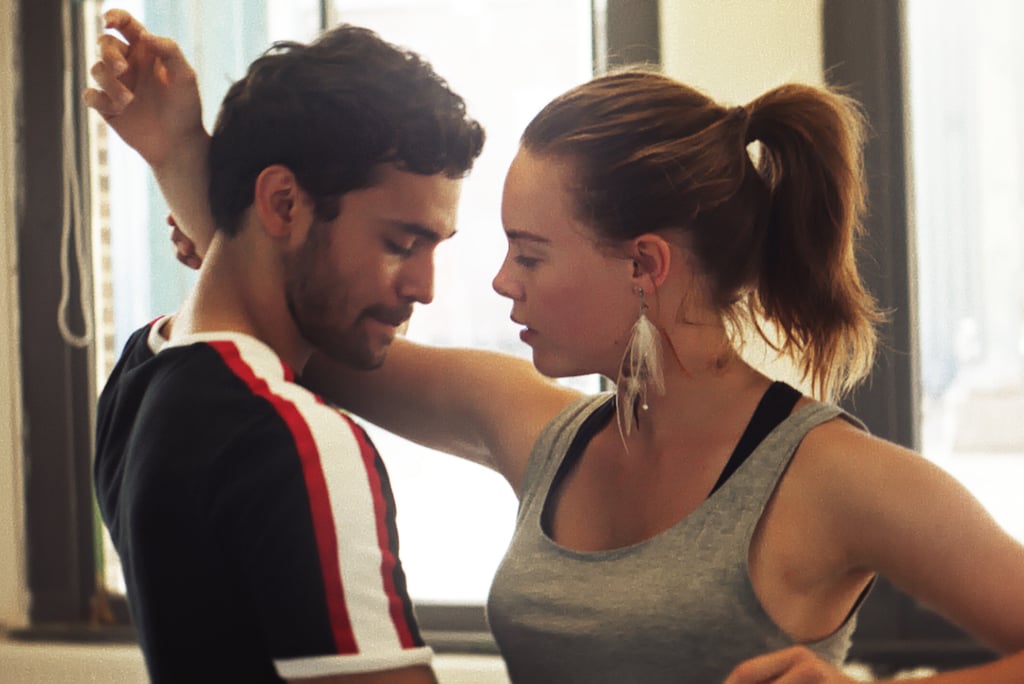 If you can't get enough of Step Up and Save the Last Dance, you'll love this movie about an affluent dancer whose father's bankruptcy means the end of her formal dance training — and her introduction to a hip-hop dancer who wants to teach her new moves.
Watch Battle on Netflix [29].
Newness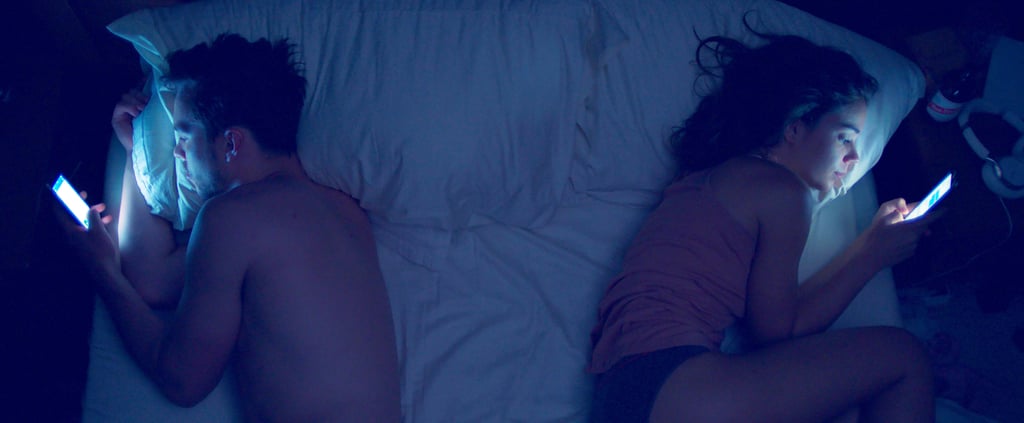 Nicholas Hoult stars in this romantic drama as a Los Angeles-based pharmacist who starts up a relationship with a physical-therapy assistant he met on a dating app, never expecting real intimacy will develop between them after they have sex.
Watch Newness on Netflix [30].
Fatal Affair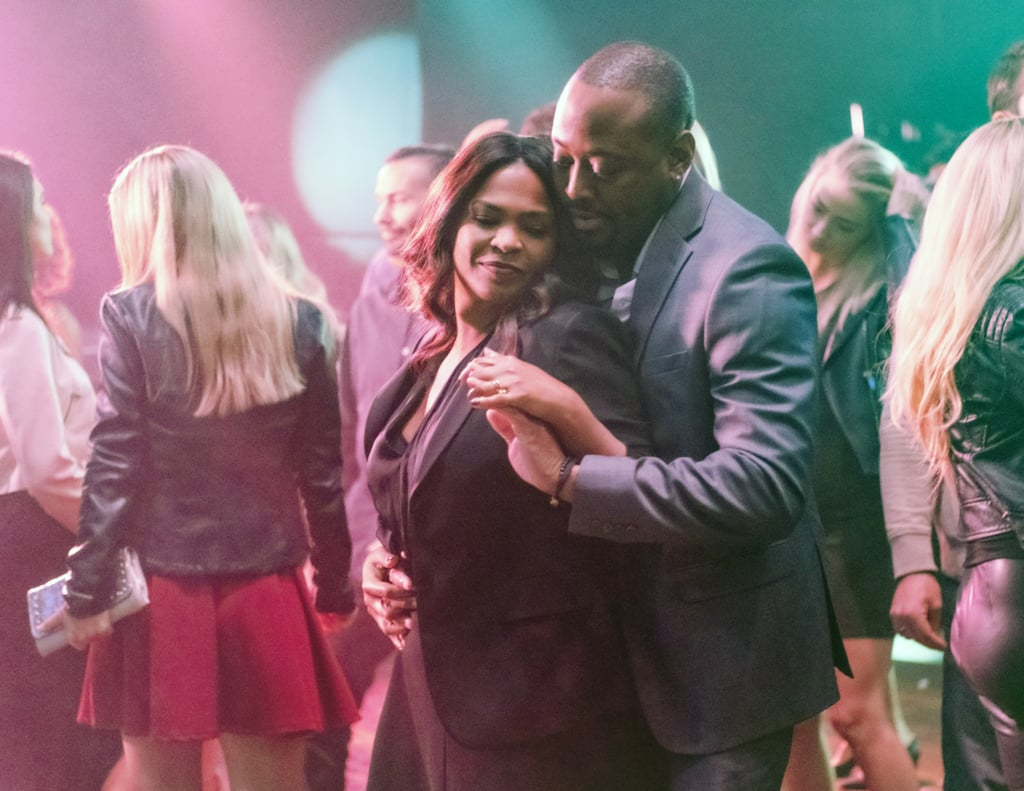 In Fatal Affair, Nia Long is swept off her feet for a few hours by an old college friend (Omar Epps) — and he can't seem to forget her.
Watch Fatal Affair on Netflix [31].
Gerald's Game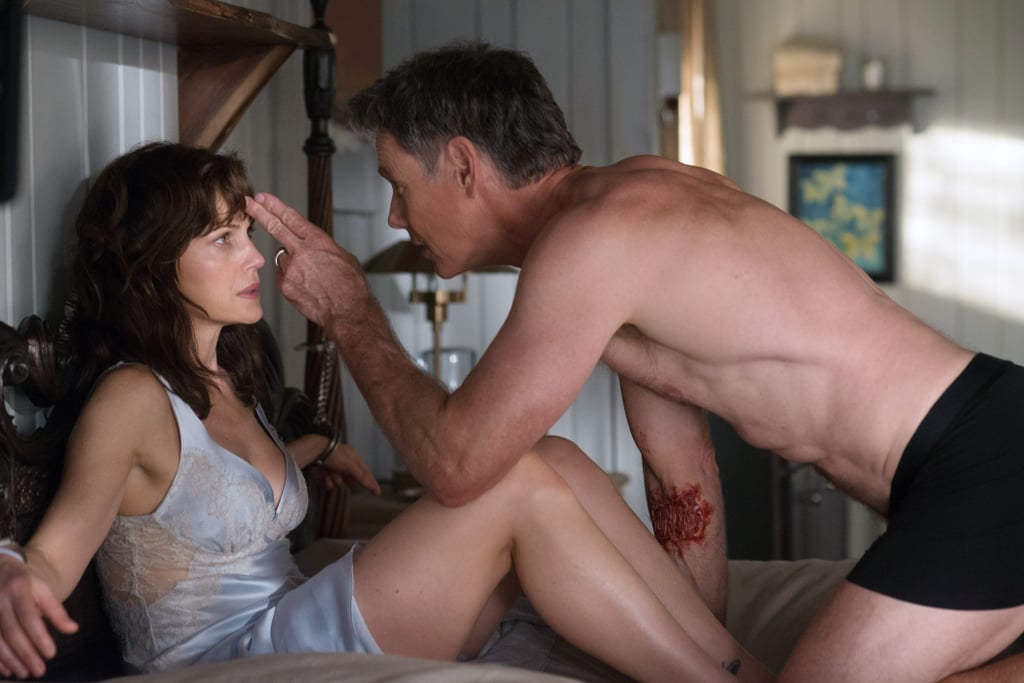 If you think you can tell the plot of Gerald's Game by this picture, you can't. Adapted from a Stephen King novel, this movie starts sexy, then turns . . . not sexy.
Watch Gerald's Game on Netflix [32].
Elisa & Marcela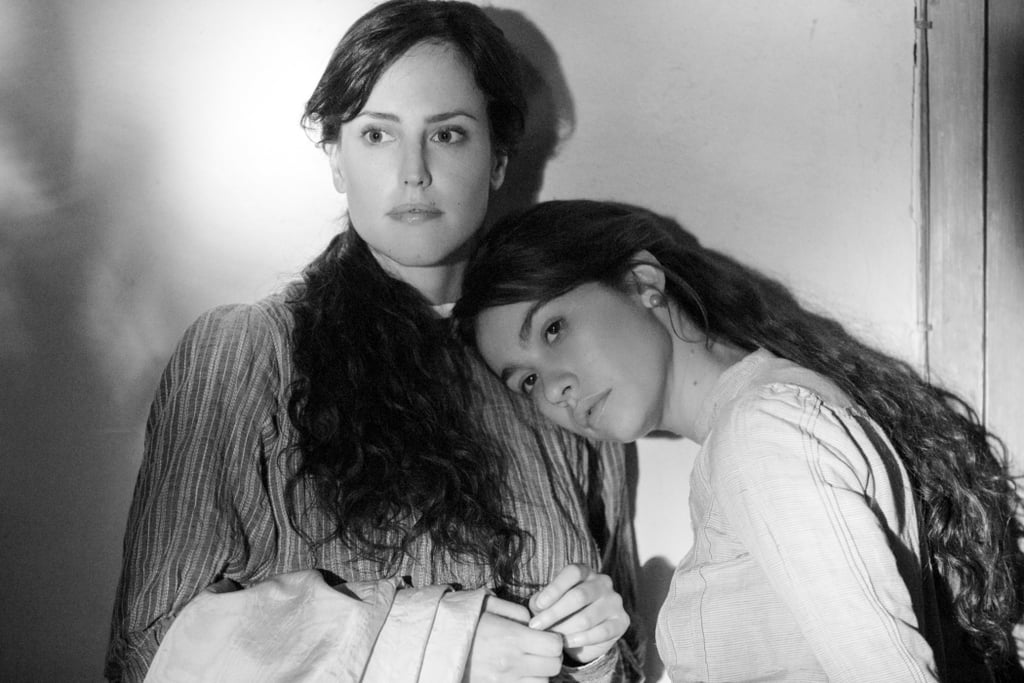 This Netflix movie tells the story of Spain's first modern same-sex marriage, between Marcela Gracia Ibeas and Elisa Sánchez. Just as educational as it is sensual, it's a revealing look at a chapter in Spain's history.
Watch Elisa & Marcela on Netflix [33].
The Tree of Blood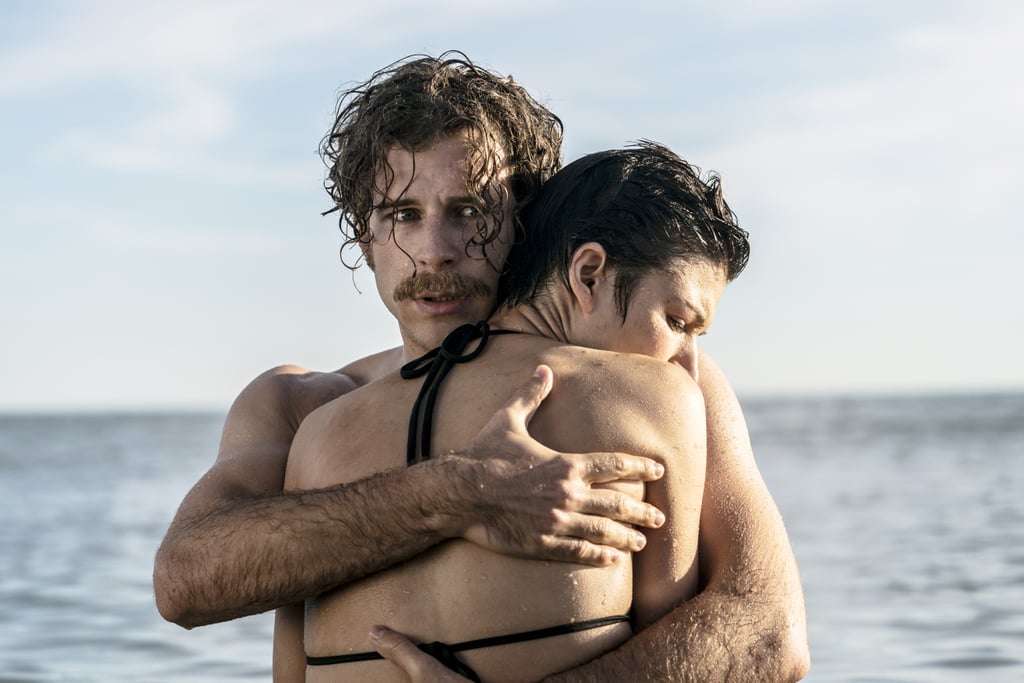 In this steamy Spanish romance, a young couple visit an old farmhouse that belongs to the woman's family, and it's there that they discover their shared genealogical roots and family histories, as well as a terrible secret that could threaten the future of their relationship.
Watch The Tree of Blood on Netflix [34].
Lust Stories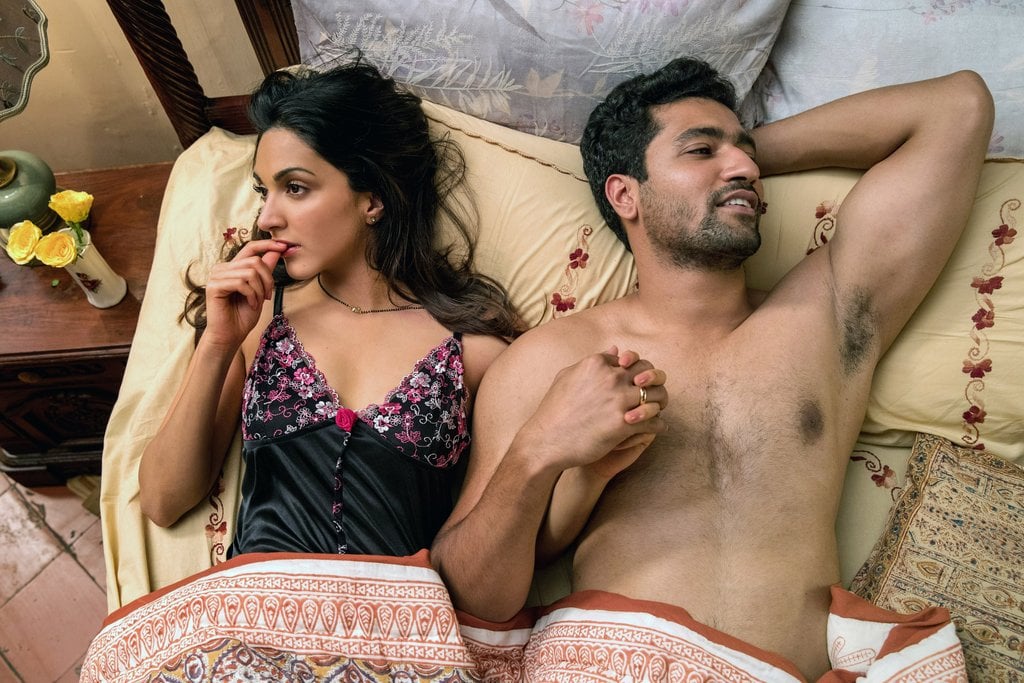 Love, lust, sex, and modern relationships are all explored in this film from the viewpoint of four Indian women.
Watch Lust Stories on Netflix [35].
Us and Them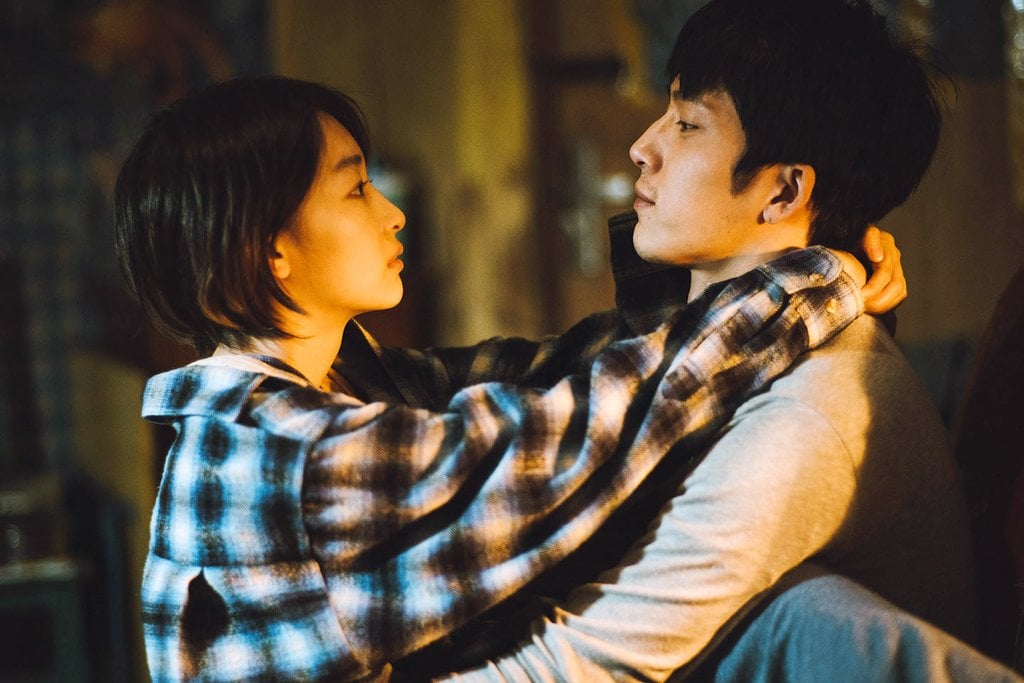 This film follows a pair of strangers who meet on a train in China and form a bond that evolves over several years.
Watch Us and Them on Netflix [36].
About Time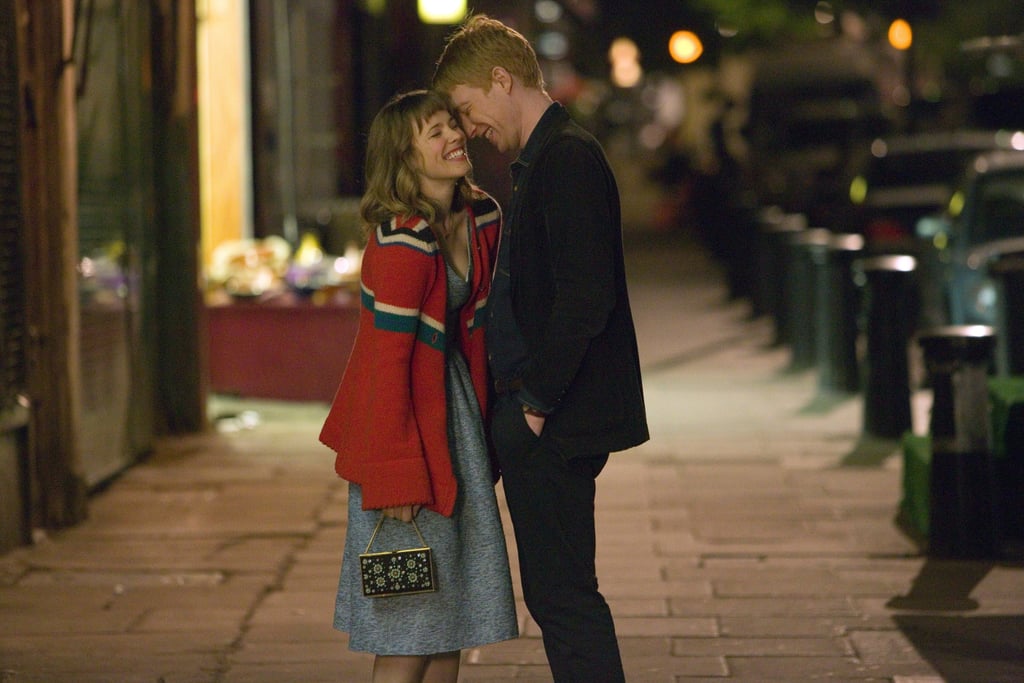 About Time will make you cry, but it will also make you yearn for a connection like the one shared by Rachel McAdams [37] and Domhnall Gleeson's characters.
Watch About Time on Netflix [38].
An Easy Girl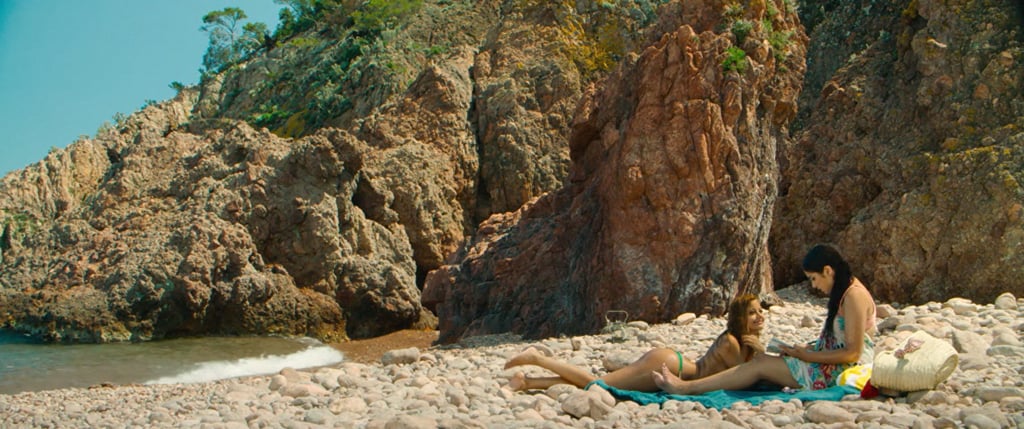 Follow two young women through their summer as they take very different paths in this French film.
Watch An Easy Girl on Netflix [39].
You Get Me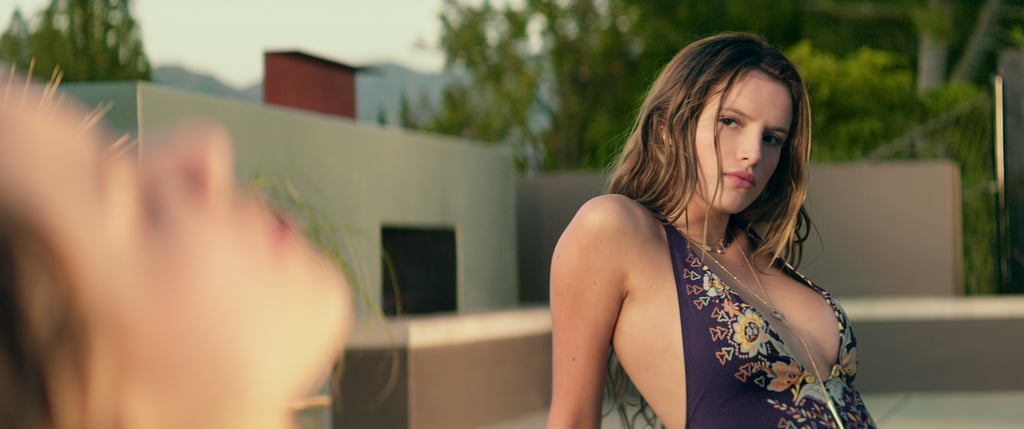 If you count Swimfan among your favorite movies, give You Get Me a shot. Bella Thorne stars in this romance turned thriller as a woman who can't get over her fling. When she moves to be closer to him and discovers he's back with his ex, things turn deadly.
Watch You Get Me on Netflix [40].