When is the best time to watch sexy movies [1]? Trick question — the answer is anytime. Netflix manages to keep an incredible rotation of hot-and-heavy movies available to stream all year round, and this May, the selection is pretty unbeatable. Maybe a sex-filled rom-com [2] is your idea of a good time. Maybe you're in the mood for a swoon-worthy period drama. Maybe you're hoping to get some thrills and chills from an erotic thriller [3]. No matter what you're feeling, Netflix has something for everyone, and these sexy movies on Netflix this May are sure to keep you satisfied all month long.
Urban Cowboy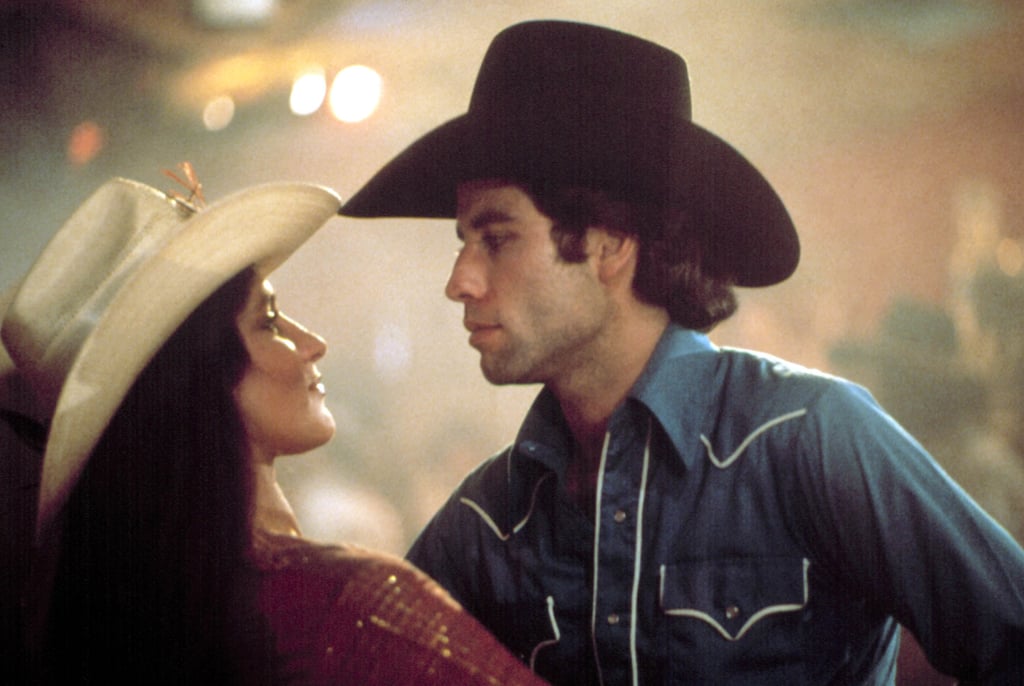 John Travolta [5] is peak sexiness in this '80s Western romance, which revolves around a Houston honky tonk and the love-hate relationship that develops between new guy in town, Bud, and a local named Sissy. Whenever a movie has a mechanical-bull-riding scene, it's basically guaranteed to be erotic.
When it's available: May 1
The Patriot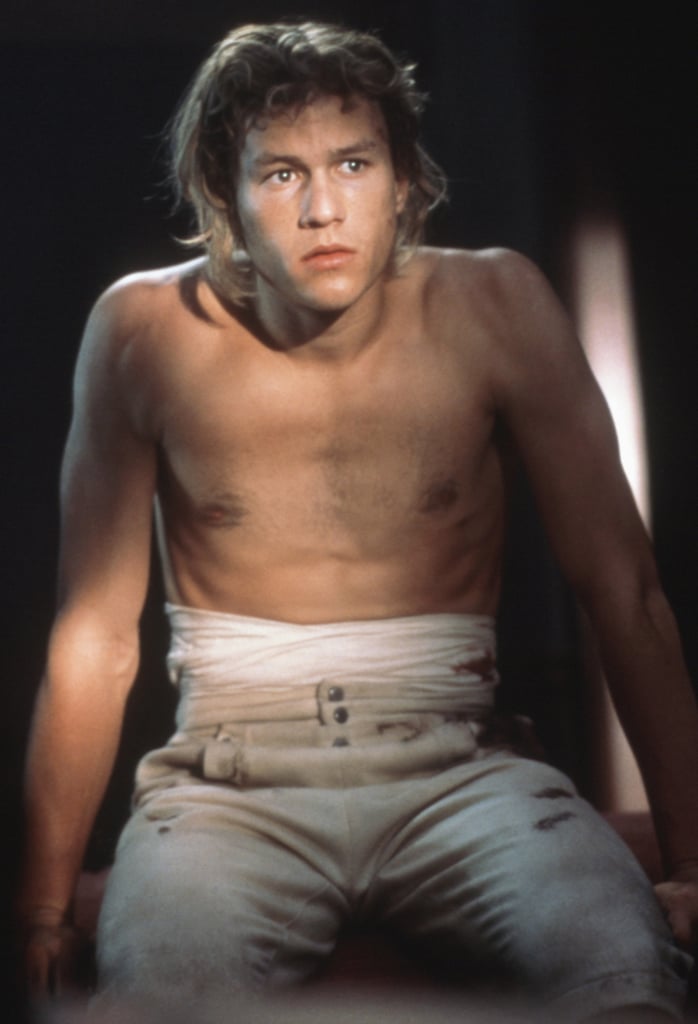 Starring the sexy Heath Ledger [6], this epic war drama tells the story of a young man who decides to join the Continental Army during the American Revolutionary War against his father's wishes. Gabriel's love story with his childhood friend Anne may not have a happy ending, but it's still pretty hot while it lasts.
When it's available: May 1 [7]
Just Go With It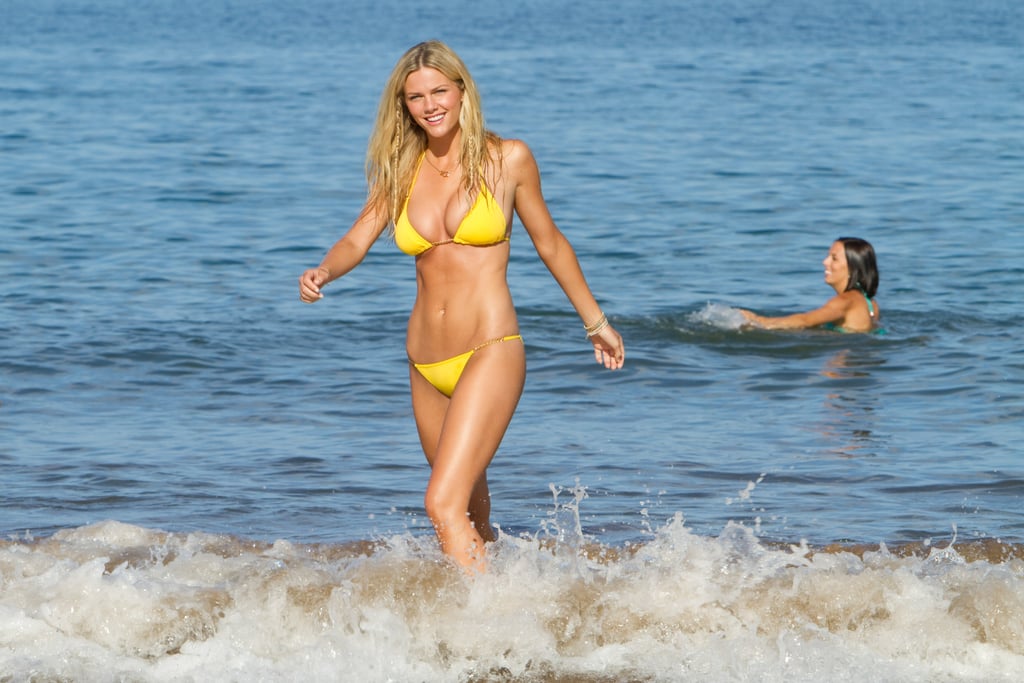 The comedy dream team of Adam Sandler [8] and Jennifer Aniston [9] stars in this rom-com following a heartbroken plastic surgeon who convinces his assistant to pose as his soon-to-be-ex-wife in order to woo his dream girl (played by former Sports Illustrated model Brooklyn Decker). Does it work? Not exactly. But we can't blame him — Decker looks damn good in a bikini.
When it's available: May 22 [10]
40 Days and 40 Nights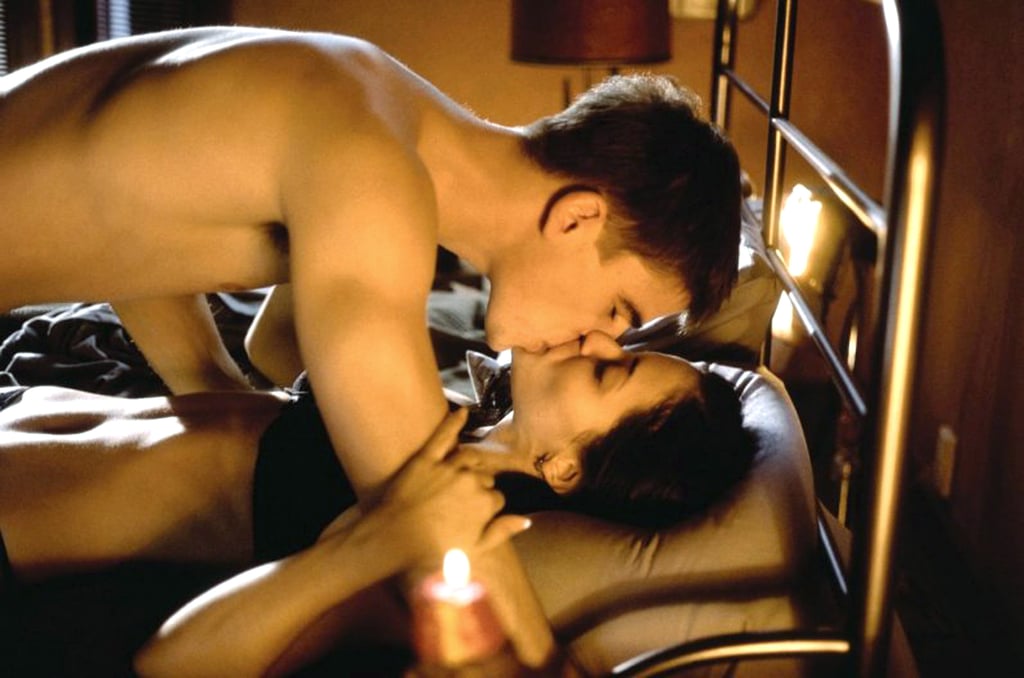 Josh Hartnett [11] stars in this rom-com as a recently dumped bachelor who decides to take a vow of celibacy for the 40 days of Lent, never expecting (of course) that as soon as he swears off sex, the perfect woman will walk into his life.
When it's available: April 1
The Roommate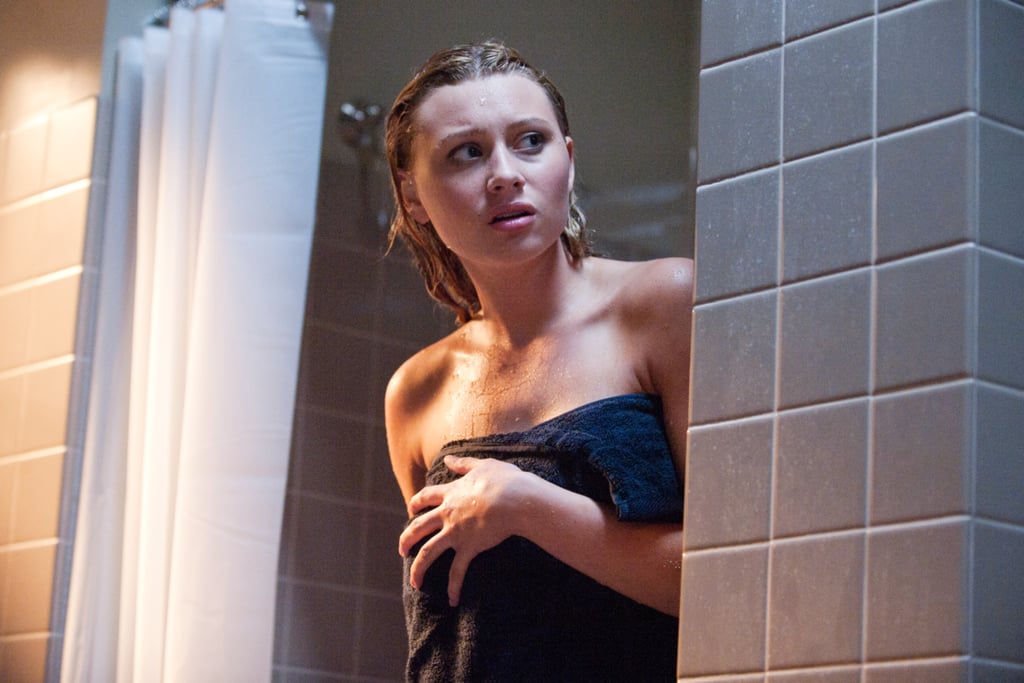 Minka Kelly stars in this erotic thriller as Sara, a college freshman who's taken under the wing of her new roommate, Rebecca (played by Leighton Meester [12]). What starts off as a beautiful new friendship quickly evolves into a disturbing obsession as Rebecca grows a little too attached to her protégé.
When it's available: April 1
Cadillac Records
Starring Adrien Brody [13], Beyoncé, and a whole bunch of other good-looking people, this fun historical flick takes place in 1950s Chicago. It tells a story of sex, blues, and American musical legends such as Muddy Waters, Leonard Chess, Little Walter, Howlin' Wolf, Etta James, and Chuck Berry.
When it's available: April 1
Summer Night
This coming-of-age romp tells the story of two friends preparing for a big performance — but they find themselves distracted by new crushes and some shocking announcements. Oh, and did we mention the cast is filled with beautiful people, including Analeigh Tipton, Lana Condor, Khris Davis, and Victoria Justice, among several others?
Watch Summer Night on Netflix [14].
Dear John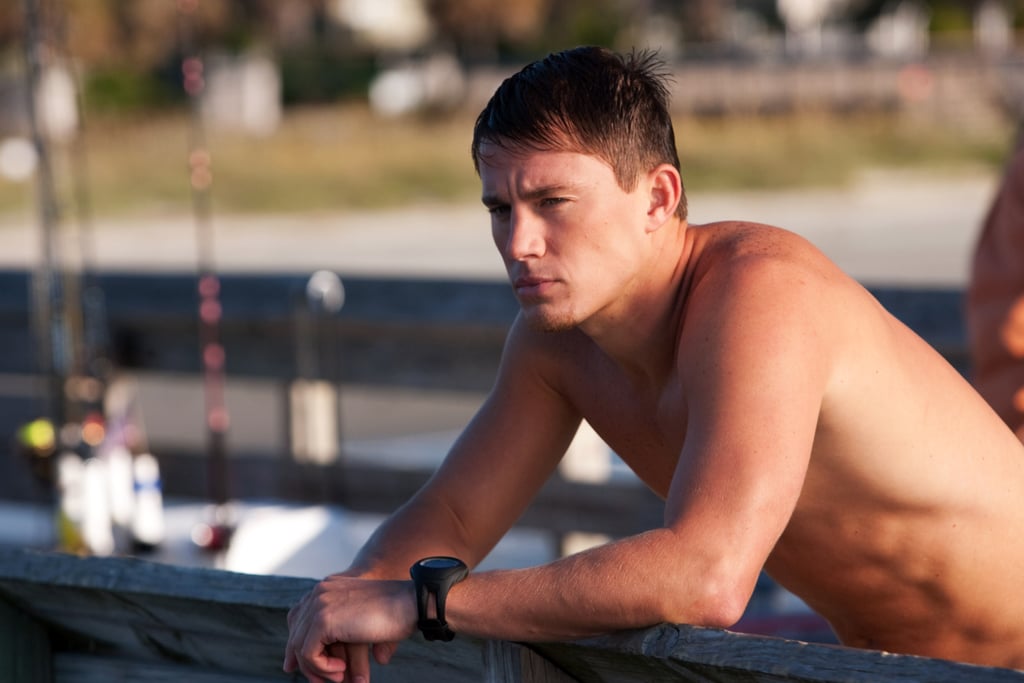 Starring Amanda Seyfried [15] and (an oftentimes shirtless [16]) Channing Tatum [17], this romance tells the story of a soldier and an idealistic college student who embark on a tumultuous relationship that only grows in intensity, even though it is often interrupted by John's increasingly dangerous deployments.
Watch Dear John on Netflix [18].
Purple Rain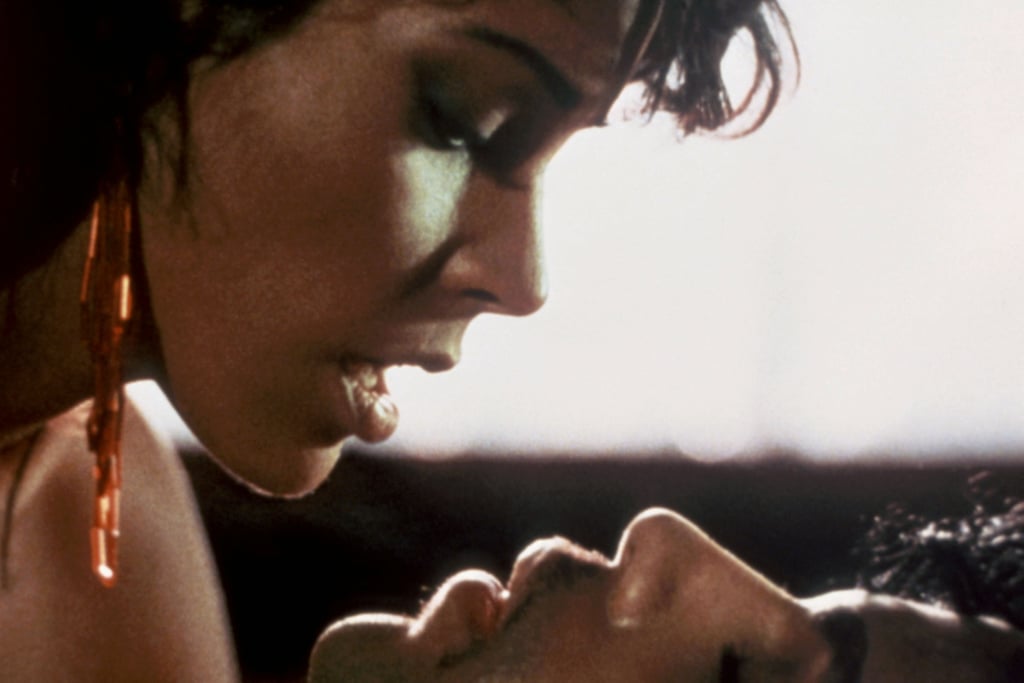 Prince stars in this rock musical drama as a Minneapolis-based musician whose career and tumultuous relationship with a seductive singer are threatened by a rising new star.
Watch Purple Rain on Netflix [19].
Sex and the City 2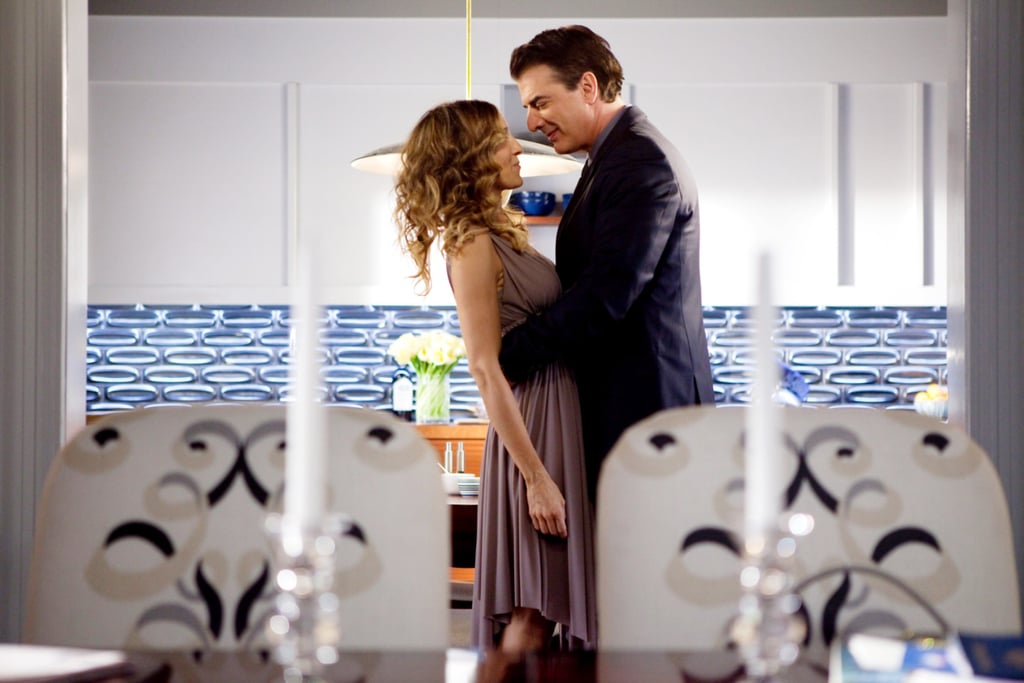 Carrie Bradshaw and her girl gang take their sexual escapades to the big screen once again; though this time, they embark on an exotic vacation in Abu Dhabi, United Arab Emirates, where Carrie unexpectedly comes face to face with an old flame.
Watch Sex and the City 2 on Netflix [20].
Spring Breakers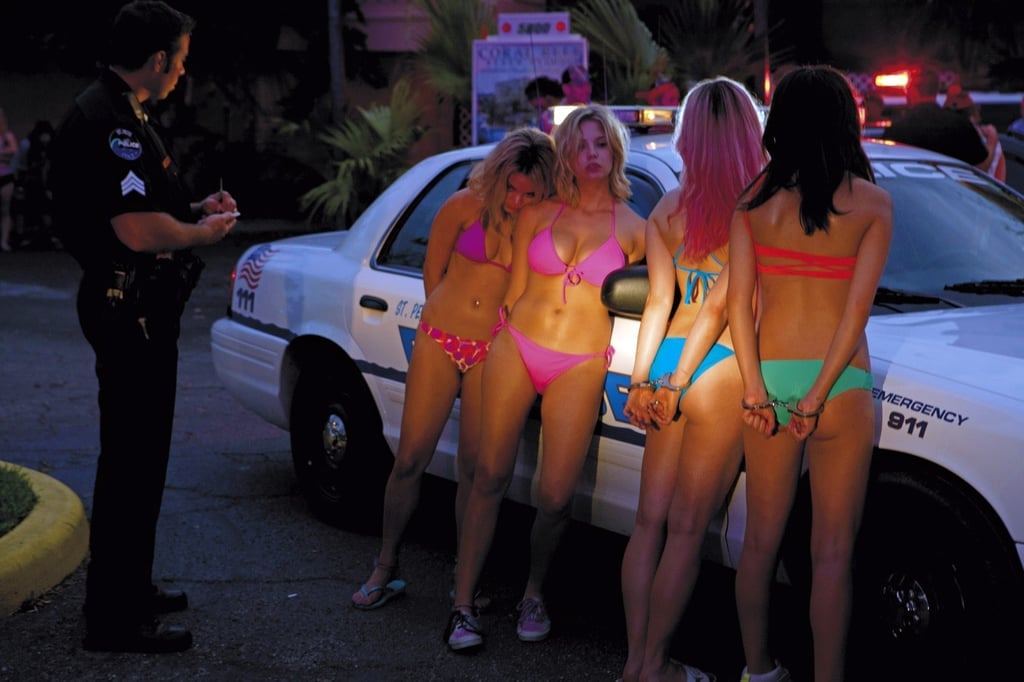 When four college students (played by Vanessa Hudgens [21], Selena Gomez [22], Ashley Benson, and Rachel Korine) turn to armed robbery in order to fund their spring break trip, you know they're willing to go to extremes to have fun. However, when they're bailed out of jail after a night of partying by a drug dealer and aspiring rapper who goes by Alien (played by James Franco [23]), their bikini-and-booze-filled trip turns into a full-fledged crime spree.
Watch Spring Breakers on Netflix [24].
Moonlight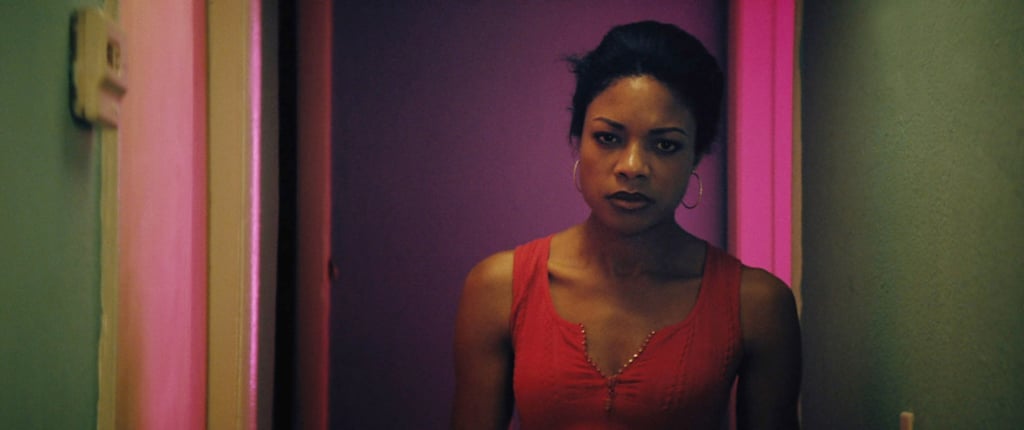 This coming-of-age drama about a young Black man growing up in Miami may not seem super steamy, but it's actually chock-full of sex without being gratuitous. If you want a sex scene so tender it will make you cry, then this one is for you.
Watch Moonlight on Netflix [25].
Adore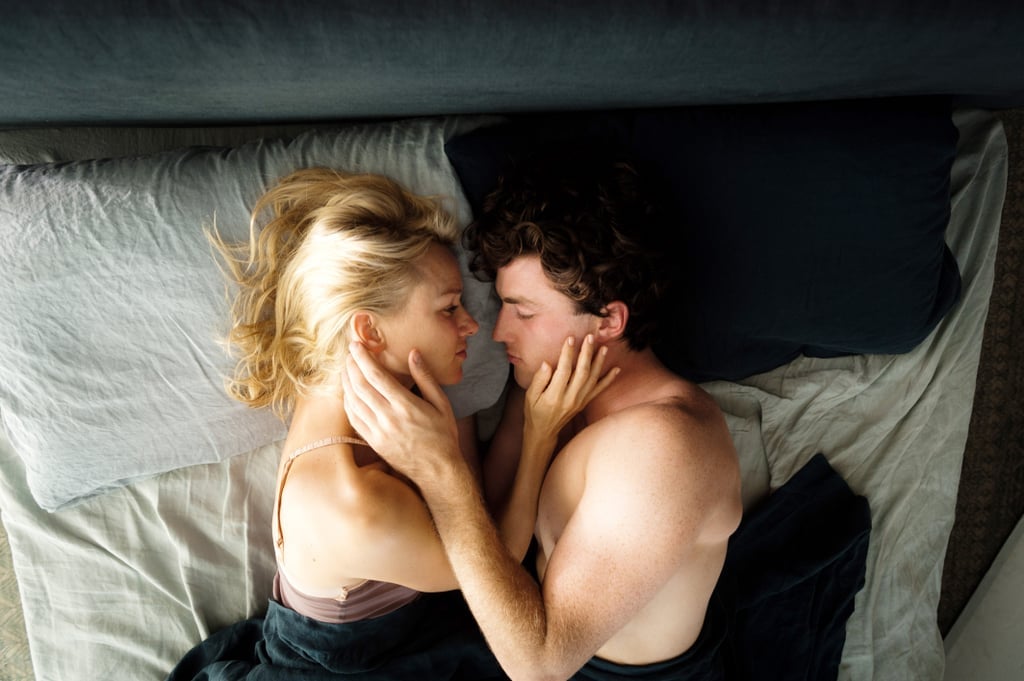 When two adult women and BFFs begin affairs with each other's teenage sons, disaster is imminent — but that's what makes this movie so fun. Of course, things get even more complicated when their romantic trysts transform into actual love.
Watch Adore on Netflix [26].
Sliver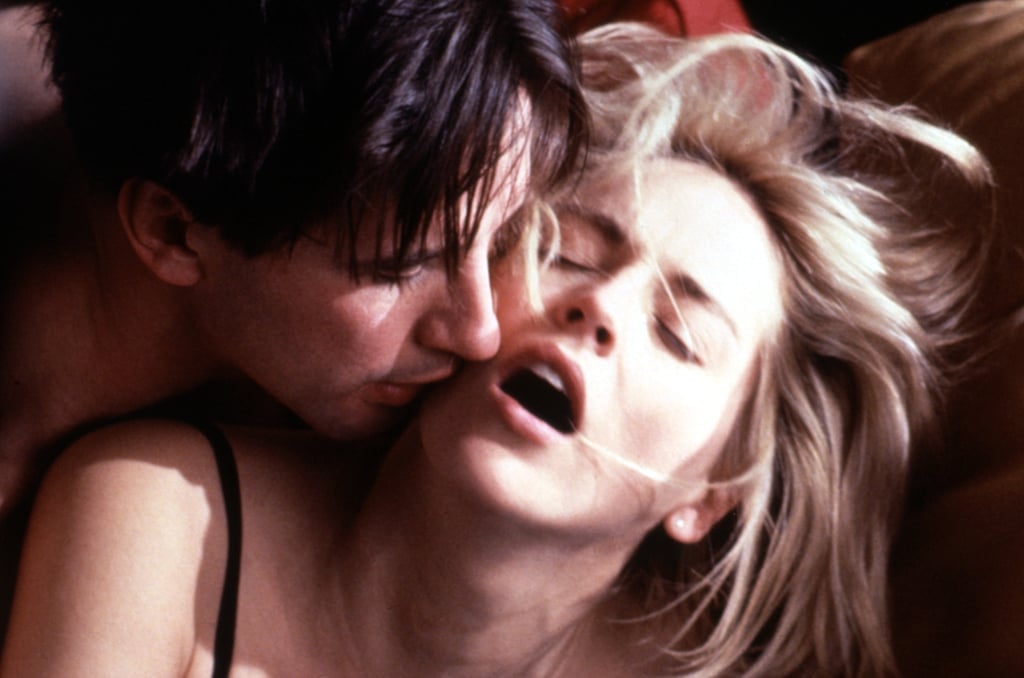 Based on the Ira Levin novel of the same name, this erotic thriller revolves around a successful young editor (played by Sharon Stone [27]) who moves into a new building and meets a sexy neighbor (played by Billy Baldwin), only to learn that he isn't quite as nice and innocent as he seems. At least he seriously delivers in the bedroom.
Watch Sliver on Netflix [28].
Chloe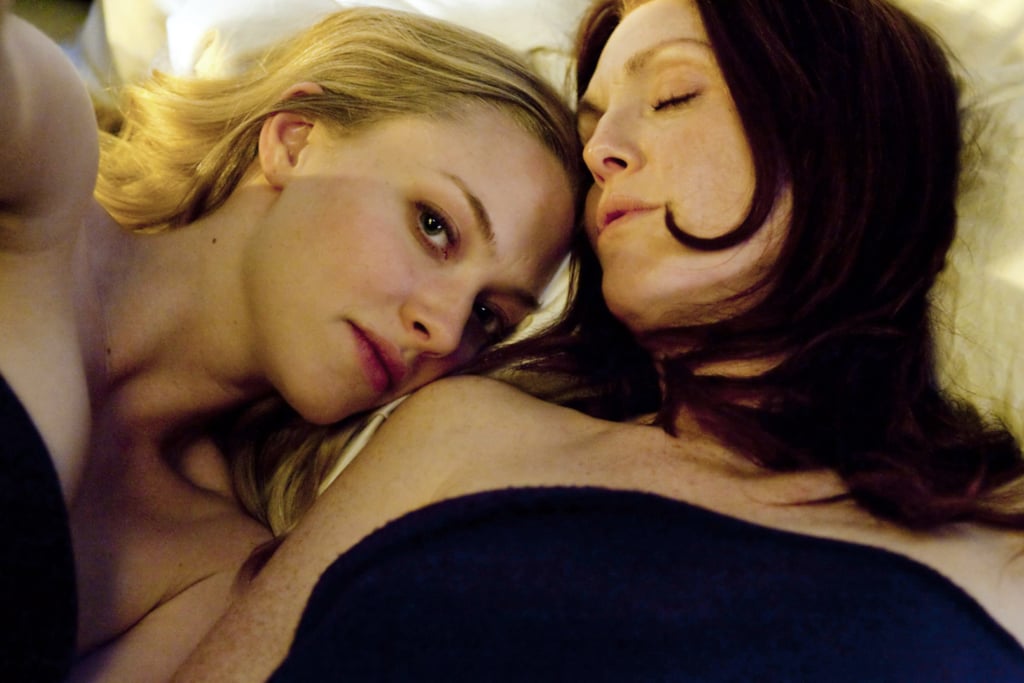 Julianne Moore stars in this erotic thriller as a woman who — when she suspects her husband (played by Liam Neeson) isn't being faithful — hires a call girl (played by Amanda Seyfried [29]) to see if she can tempt him into cheating. Spoiler alert: the call girl ends up tempting them both.
Watch Chloe on Netflix [30].
Burlesque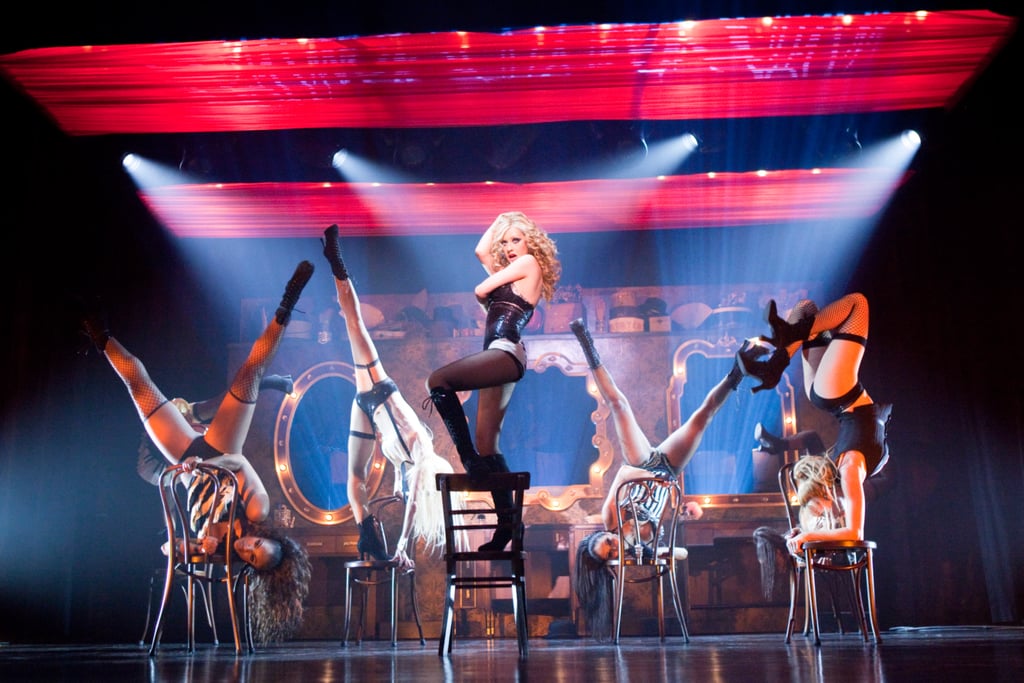 What happens when Cher and Christina Aguilera [31] (who play a theater proprietor and a small-town girl with a big dream, respectively) team up to revive a musical burlesque club back to its former glory? Some extremely sexy dance numbers, of course.
Watch Burlesque on Netflix [32].
Atlantics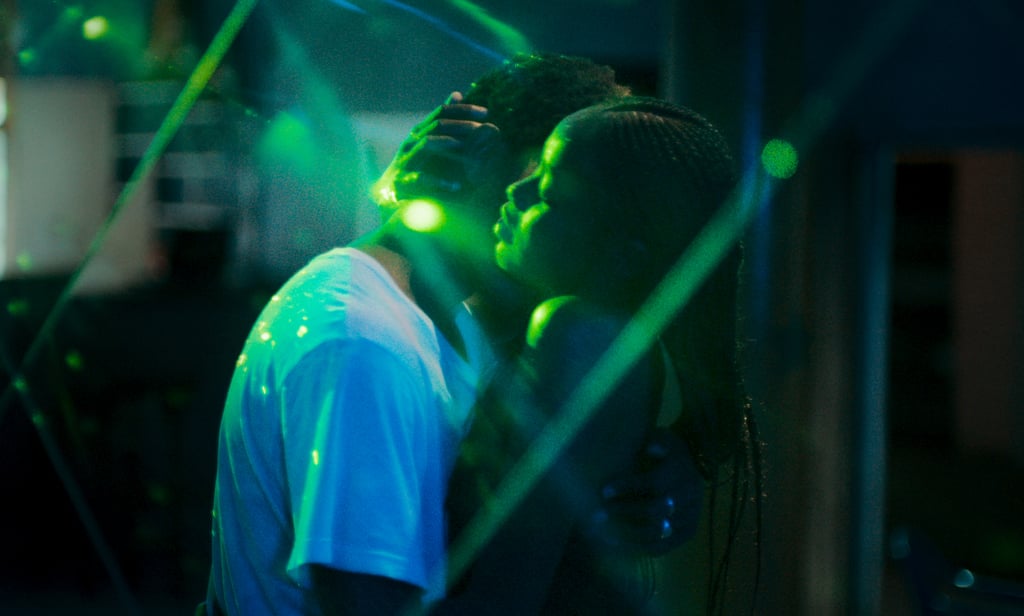 This sensual French romance takes place in a suburb of Dakar, Senegal, where 17-year-old Ada falls in love with a young construction worker named Souleiman and mourns him when he and his disgruntled coworkers sail away. On the day she's to wed another man, Ada learns her lover has returned. Get ready to swoon (and probably get more than a little turned on).
Watch Atlantics on Netflix [33].
Sin City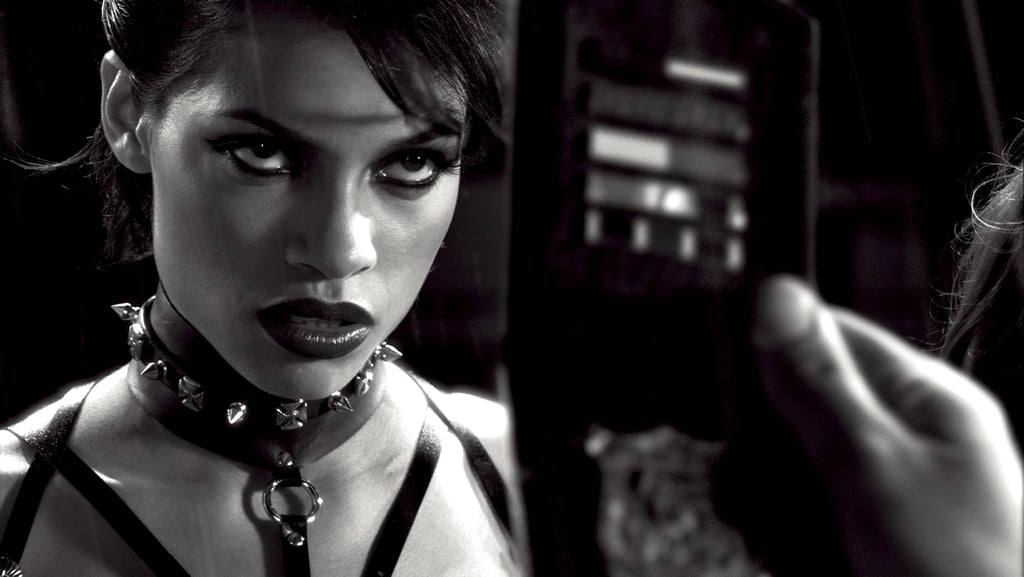 This highly stylized crime thriller — which is based on Frank Miller's series of comics of the same name — is definitely violent, but it also boasts an incredibly stacked (and incredibly attractive) cast that includes Jessica Alba [34], Bruce Willis [35], Rosario Dawson [36], Clive Owen [37], Benicio Del Toro [38], and more. How could you resist?
Watch Sin City on Netflix [39].
After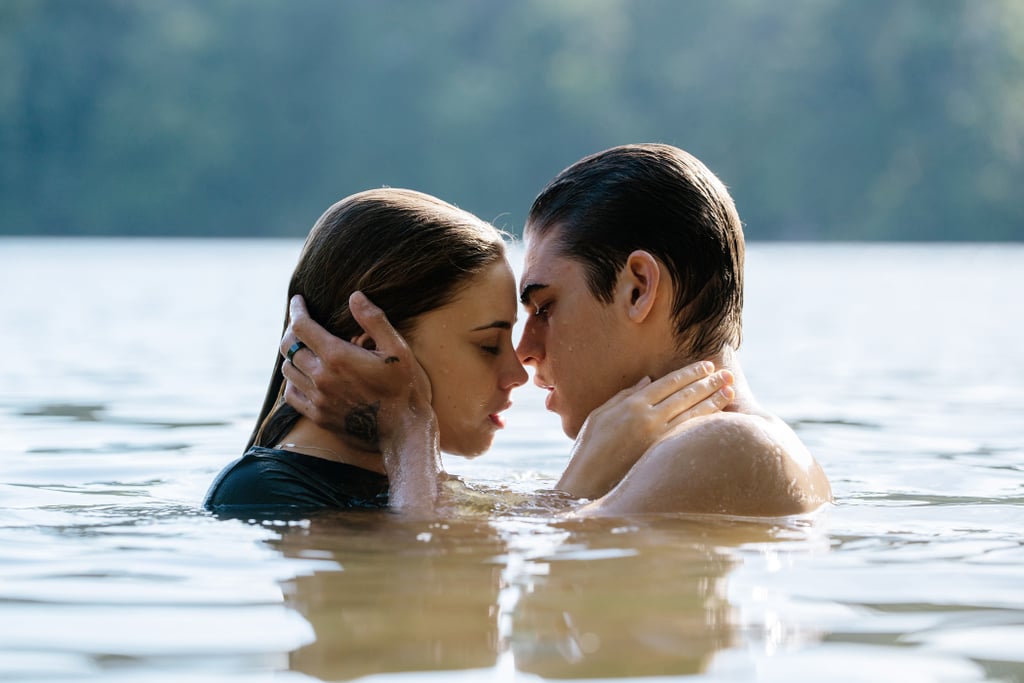 Based on Anna Todd's bestselling novel of the same name [40], After is basically Fifty Shades of Grey set at a college, telling the story of bad boy Hardin Scott, who pursues — and eventually falls in love with — innocent college student Tessa Young. Just make sure to watch this one before its sequel, After We Collided [41], premieres.
Watch After on Netflix [42].
Someone Great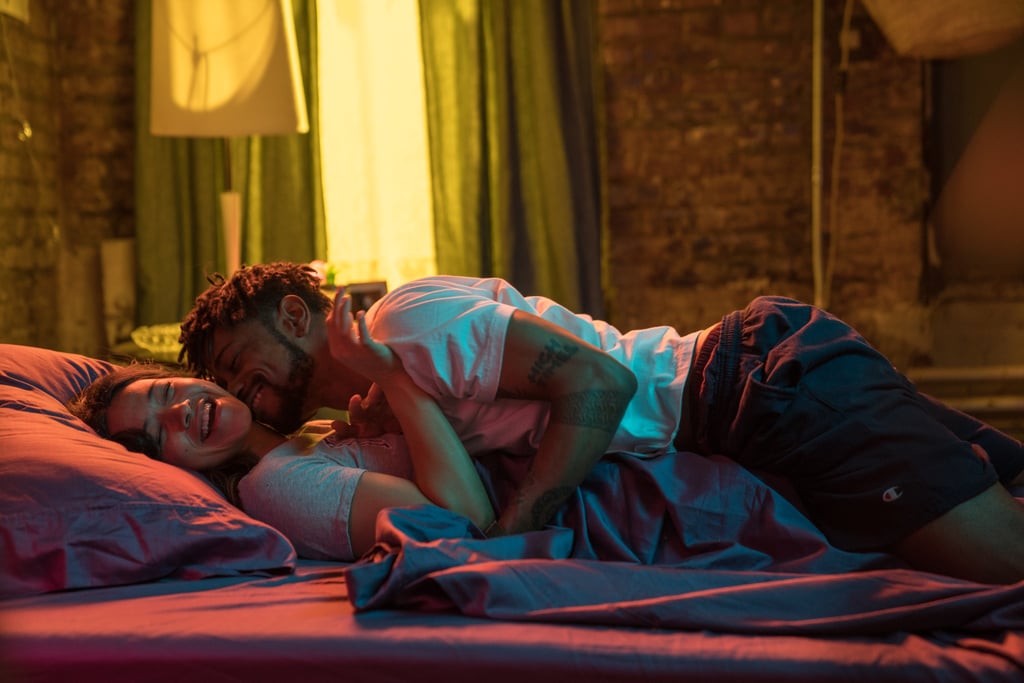 Starring Jane the Virgin's Gina Rodriguez [43], Pitch Perfect's Brittany Snow [44], and She's Gotta Have It's DeWanda Wise, this comedy tells the story of aspiring music journalist Jenny (played by Rodriguez), whose boyfriend of nine years unceremoniously dumps her as soon as she lands her dream job in San Francisco because he's not willing to make long distance work. However, her two BFFs, Blair and Erin (played by Snow and Wise, respectively), are there to help her get over her ex and give her one last crazy (and sexy) weekend in New York City before she moves across the country.
Watch Someone Great on Netflix [45].
American Honey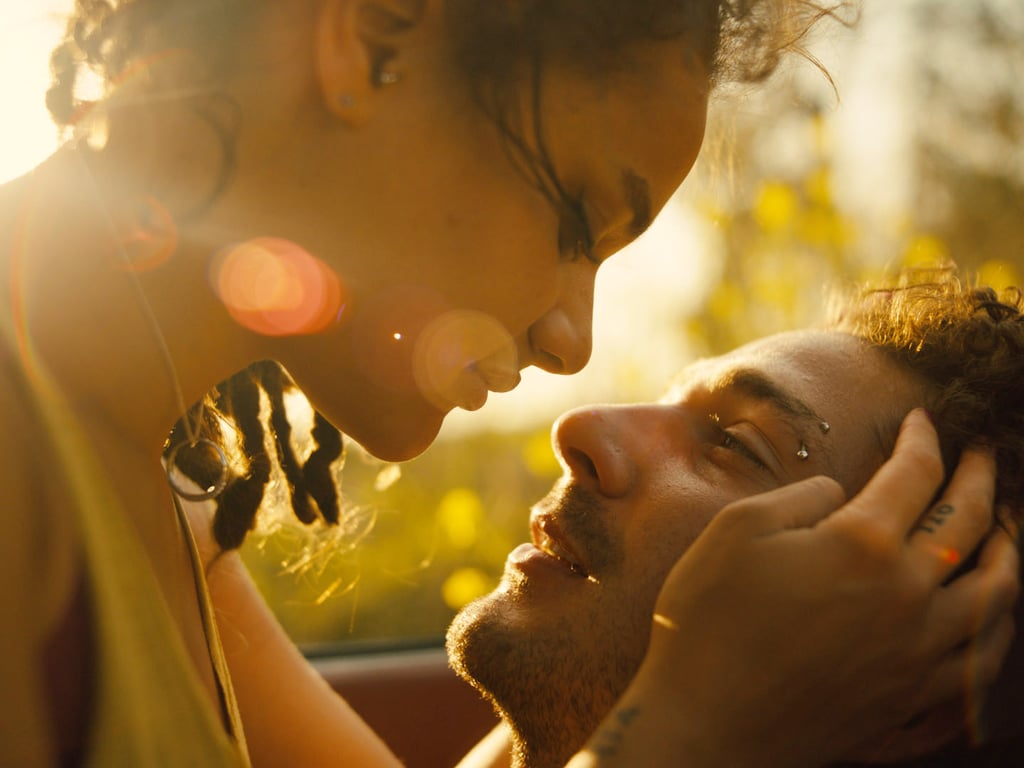 This dreamy romance revolves around Star (played by Sasha Lane), a young woman who runs away from her troubled home life to drive across the Midwest, and Jake (played by Shia LaBeouf [46]), the hard-partying guy who lures Star into a world of debauchery.
Watch American Honey on Netflix [47].

The Tree of Blood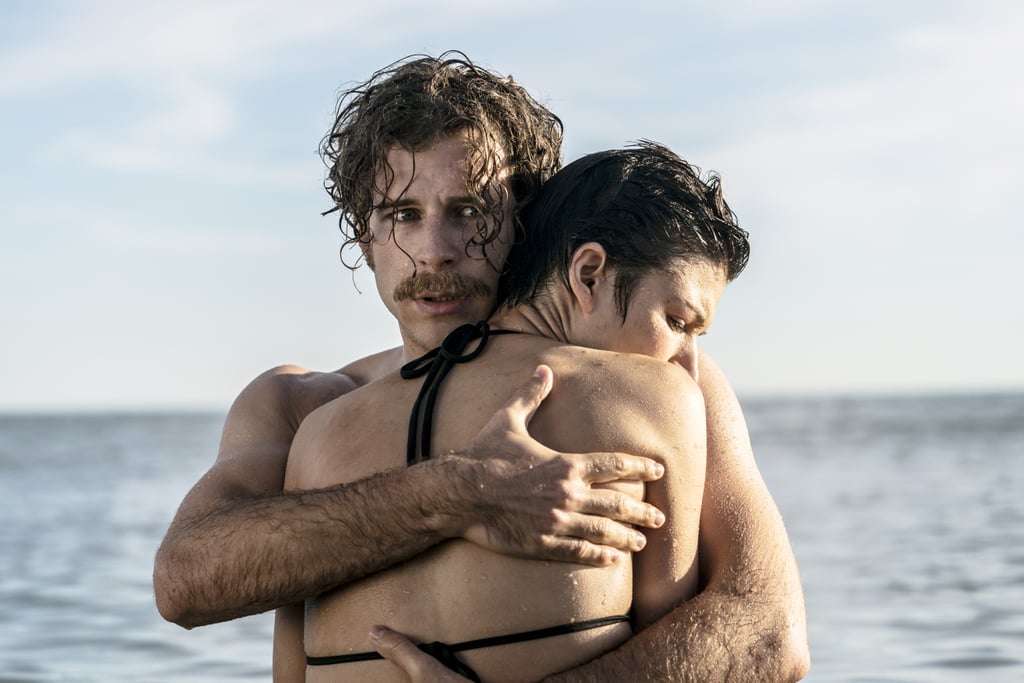 In this steamy Spanish romance, a young couple visit an old farmhouse that belongs to the woman's family, and it's there that they discover their shared genealogical roots and family histories, as well as a terrible secret that could threaten the future of their relationship.
Watch The Tree of Blood on Netflix [48].
Battle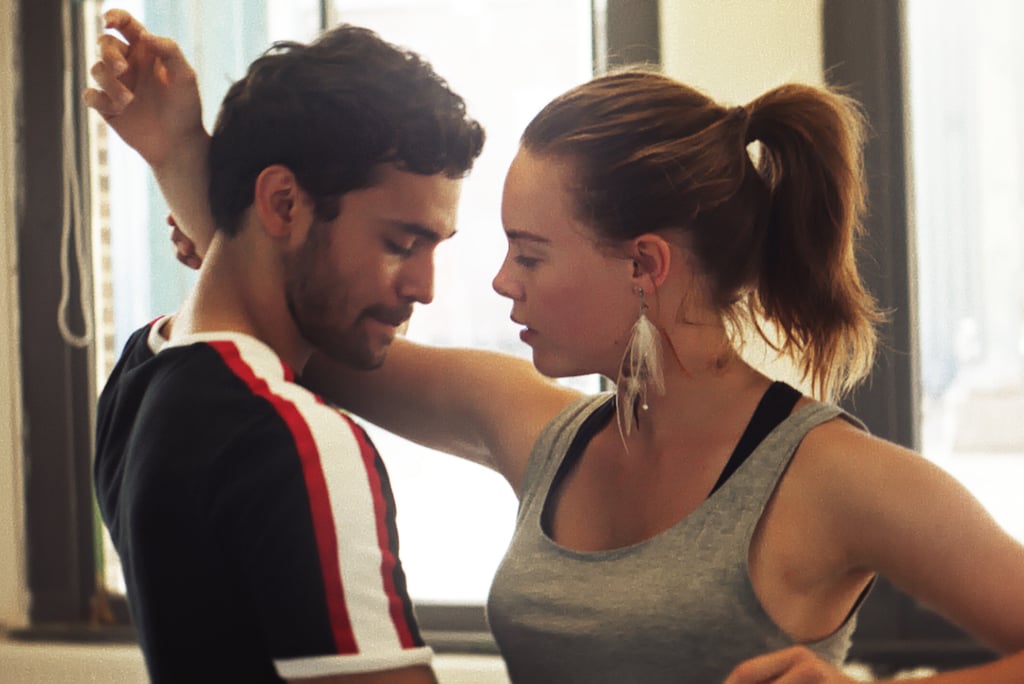 If you can't get enough of Step Up and Save the Last Dance [49], you'll love this new movie about an affluent dancer whose father's bankruptcy means the end of her formal dance training — and her introduction to a hip-hop dancer who wants to teach her new moves.
Watch Battle on Netflix [50].
One Day
Starring the incredibly sexy duo of Anne Hathaway [51] and Jim Sturgess, this movie takes a working-class idealist and a rich playboy and visits them on the same day each year for 20 years until they finally, inevitably realize just how in love they are. The result is just as satisfying as you can imagine.
Watch One Day on Netflix [52].
Blue Valentine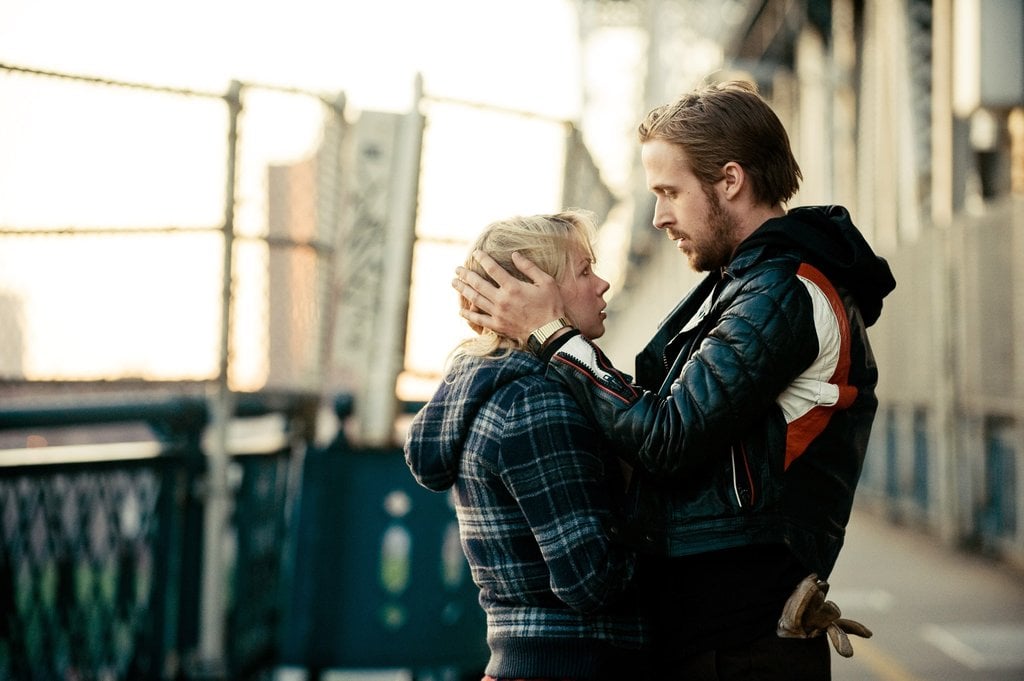 Any movie that depicts a crumbling marriage is going to be a tearjerker, but when that married pair are played by the ever-so-hot Ryan Gosling [53] and Michelle Williams [54], the split is all the more devastating.
Watch Blue Valentine on Netflix [55].
Lust Stories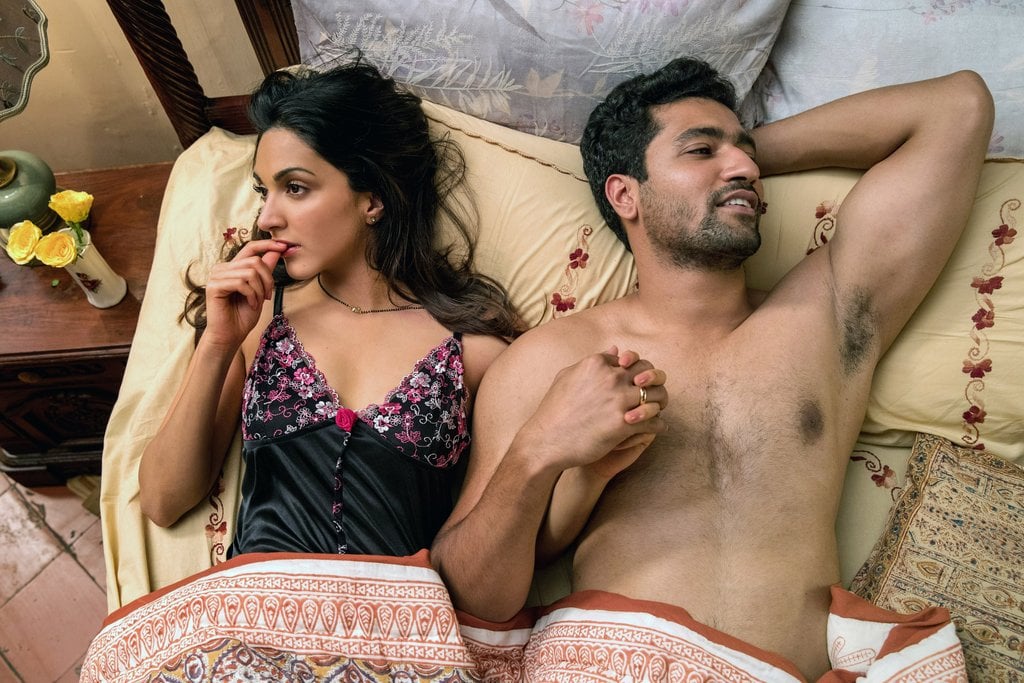 Love, lust, sex, and modern relationships are all explored in this film, from the viewpoint of four Indian women.
Watch Lust Stories on Netflix [56].
Us and Them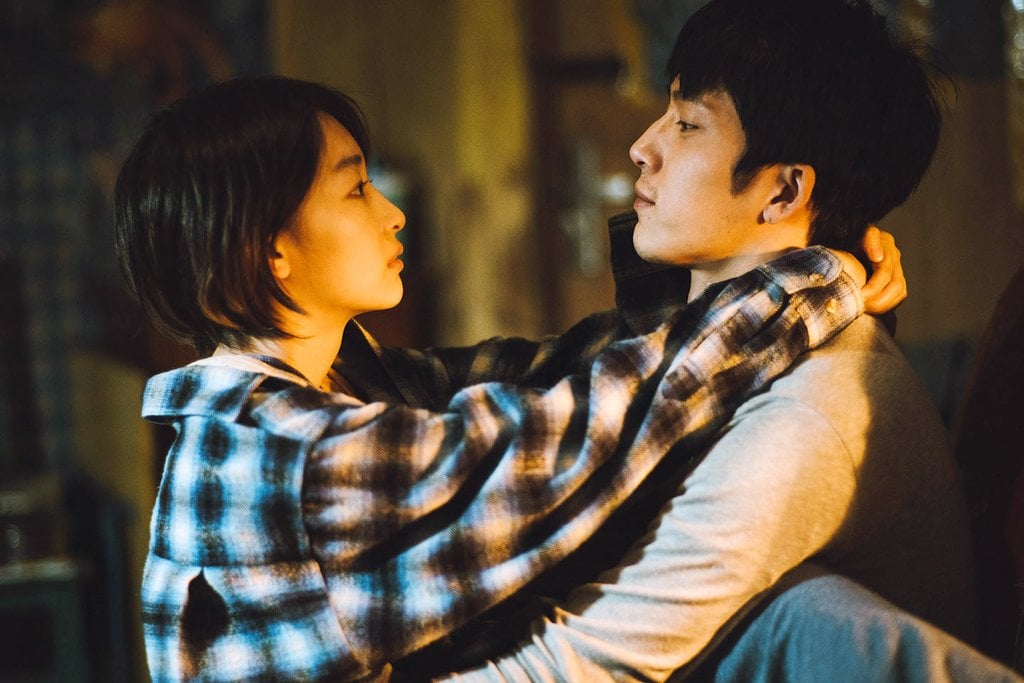 This film follows a pair of strangers who meet on a train in China and form a bond that evolves over several years.
Watch Us and Them on Netflix [57].
Blue Is the Warmest Color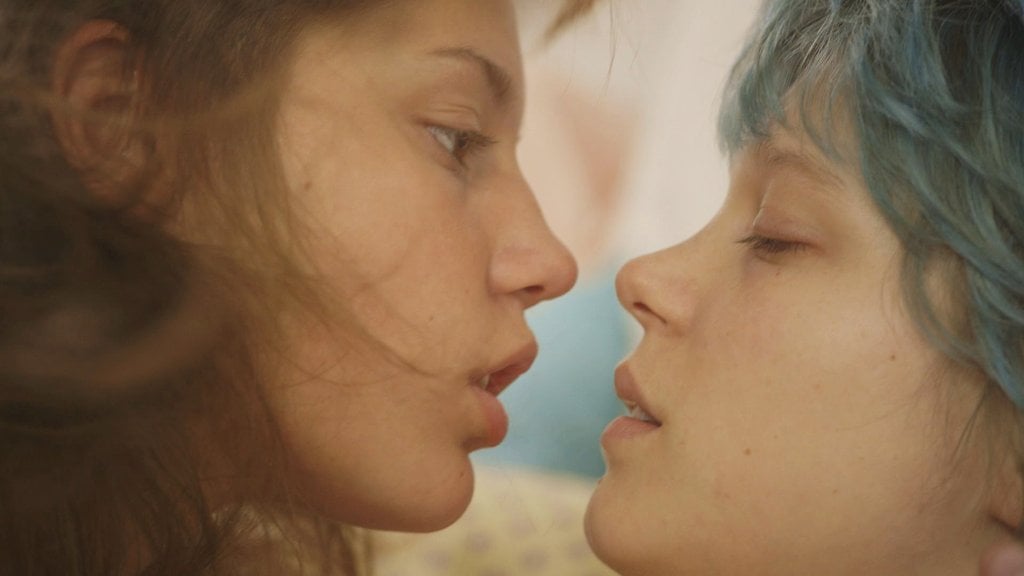 This coming-of-age romance tells the story of a 15-year-old girl who begins to explore her sexuality.
Watch Blue Is the Warmest Color on Netflix [58].
Y Tu Mamá También
When two young men go on a road trip with a woman and both begin a sexual relationship with her (as well as with each other), things are bound to get complicated.
Watch Y Tu Mamá También on Netflix [59].