There's one thing that always elevates a good old fashion romance novel [1]: sports. We won't deny there's something really attractive about athletes — they're focused, strong, and the best at what they do. Athletes have crazy, intense, and busy lives, so finding love can be tricky and comes with its own unique set of dilemmas — no doubt, that just makes it more worth the chase.
Ahead, we have selected 20 romance books [2] featuring a variety of sports that are integral to the plot. These books show the challenges, intense regimens, and pressure that athletes face, and most importantly, what happens when love enters the mix. So, for those that are obsessed with athletes, these romance novels offer a thrilling escape into the world of sports where the stakes are high and love is on the line.
Hook Shot by Kennedy Ryan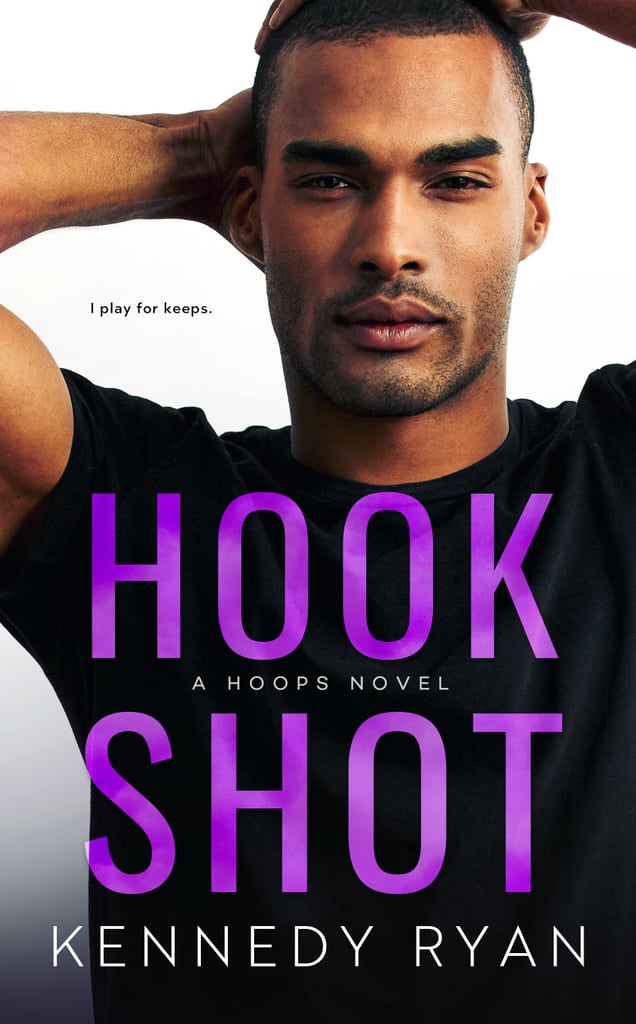 Hook Shot [4] by Kennedy Ryan tells the story of Kenan Rose, a basketball player whose life is in absolute shambles. The last thing he wanted was Lotus DuPree — a storm of a woman — to enter his life, but maybe it was exactly what he needed. At its core, this book is a steamy romance novel about two people from different worlds that go against the odds.
The Wall of Winnipeg and Me by Mariana Zapata
The Wall of Winnipeg and Me [5] is a classic will-they-won't-they book by Mariana Zapata. The protagonist, Vanessa Mazur, is the personal assistant of sought-after football player Aiden Graves. He is a blunt, aloof man whose life revolves around football, but, over time, Vanessa realizes that there's more to him than what meets the eye. The romance in this book slowly builds up, and it is filled with moments of sexual tension.
The Deal by Elle Kennedy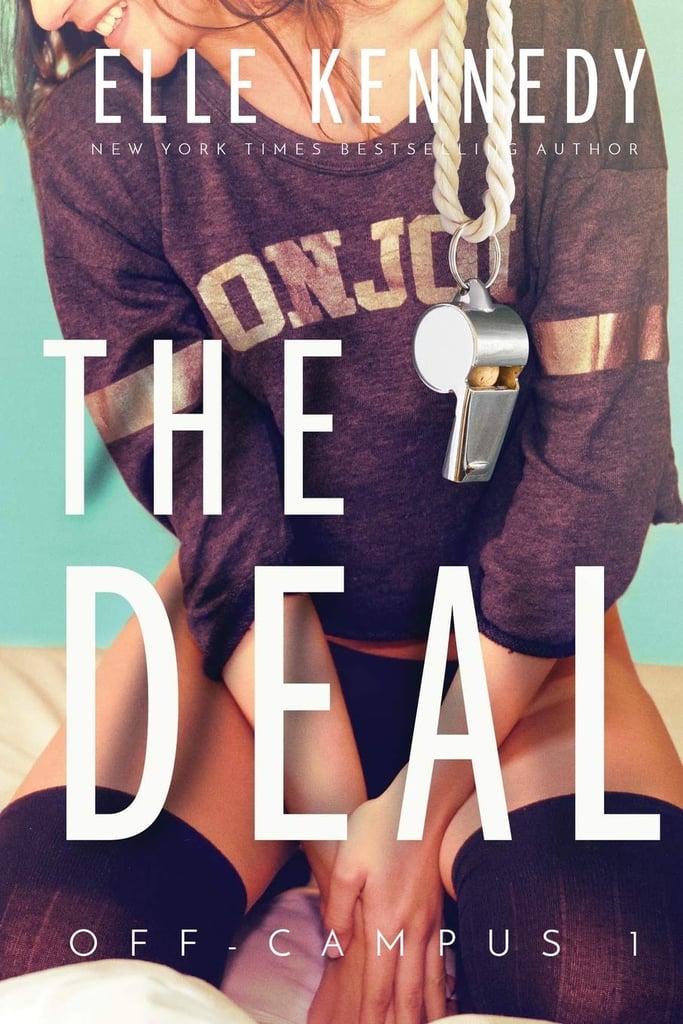 The Deal [6] is the first book in Elle Kennedy's Off Campus trilogy. This new adult book focuses on Hannah Wells, a witty girl with a huge crush on a football player. And there's no one better equipped to help her make her crush jealous than Garrett Graham, the captain of the hockey team. The book is filled with steamy moments as a sizzling romance unfolds.
Body Check by Deirdre Martin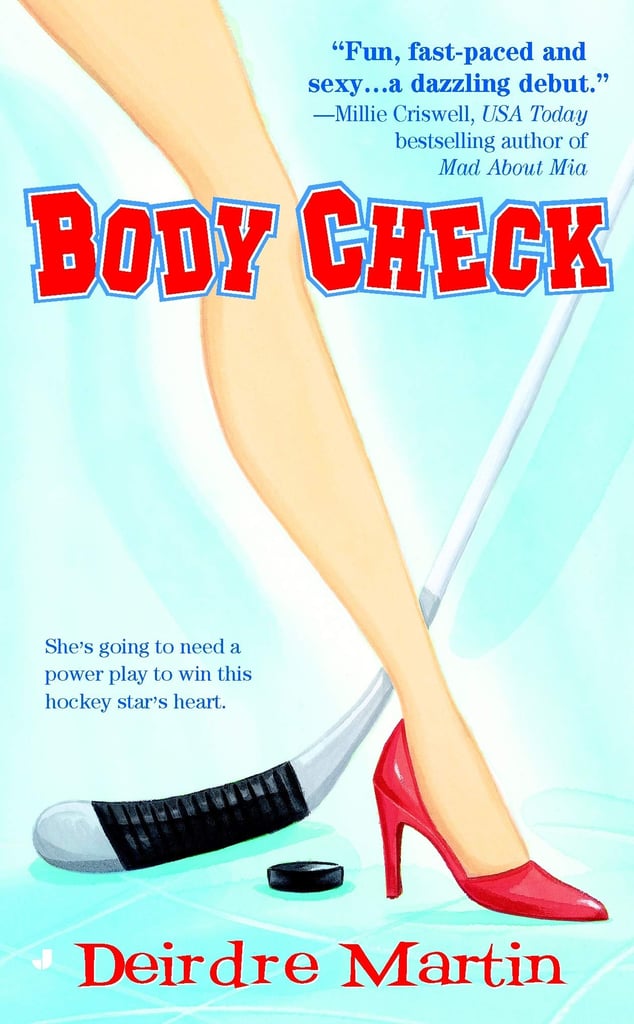 Deirdre Martin's book Body Check [7] is about Janna MacNeil, a publicist who has the enormous task of changing the image of the New York Blades, the bad boys of hockey. Their captain, Ty Gallagher, is less than pleased about this and is laser focused on winning the Stanley Cup. While the two butt heads constantly, their chemistry is undeniable and results in an intense page-turner.
Squeeze Play by Kate Angell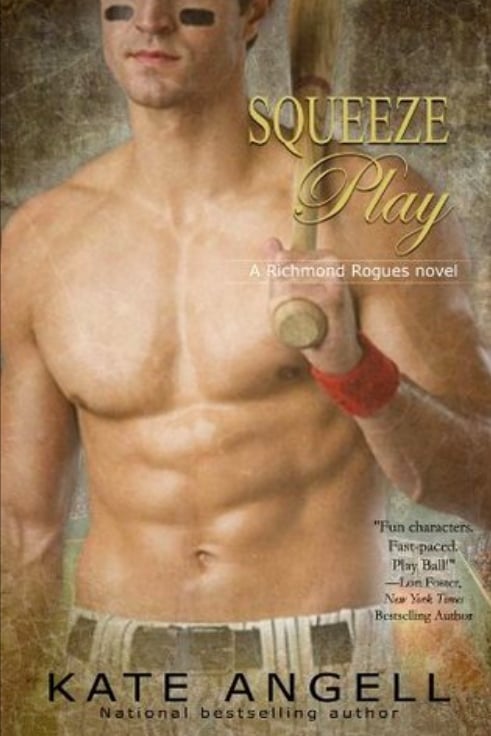 Kate Angell's Squeeze Play [8] follows pro baseball player Risk Kincaid as he heads back to his hometown after winning the World Series. When he's not out on the field, he's the rebound lover to Jacy Grayson, a girl he's known since high school. This book contains funny, witty banter and some seriously steamy moments.
Kiss My Putt by Tara Sivec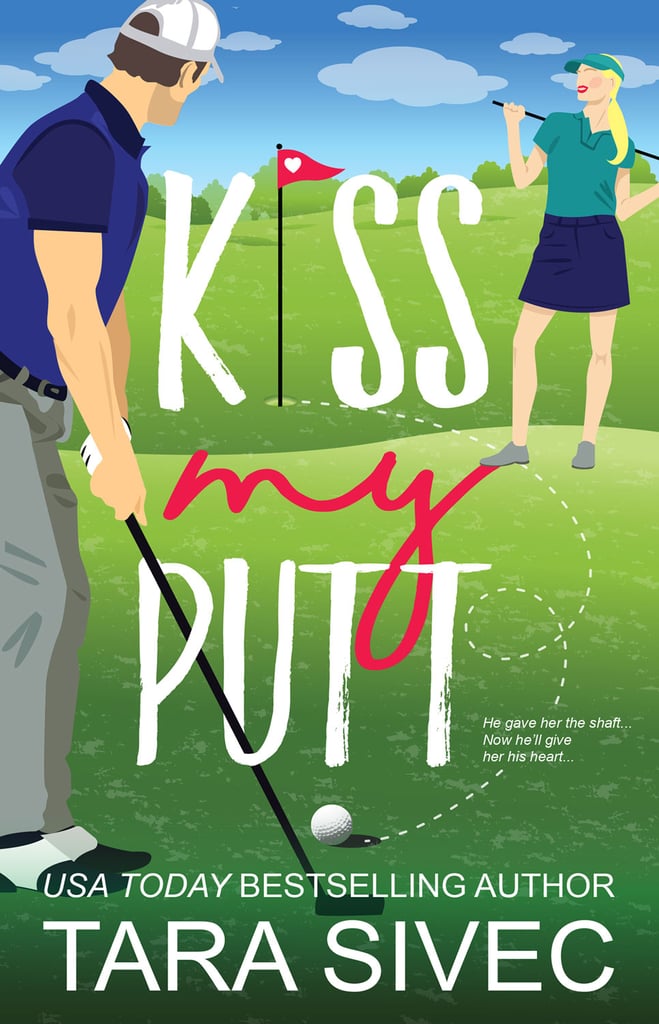 Palmer Campbell is a pro golfer that needs to get away from the spotlight, so he goes to Summersweet Island, where his best friend Birdie Bennett manages the golf course — except they have not spoken in the two years since a bitter incident between them. Kiss My Putt [9] by Tara Sivec is a hilarious and sexy romance novel with twists and turns.
Scoring Wilder by R.S. Grey
Scoring Wilder [10] by R.S. Grey is a sizzling story of forbidden romance. The protagonist is Kinsley Bryant, a soccer player in college and Olympic hopeful. During her time training, she develops a bit of a crush on Liam Wilder — the only problem is that he is her coach and the stakes are high.
Knock Out by Michele Mannon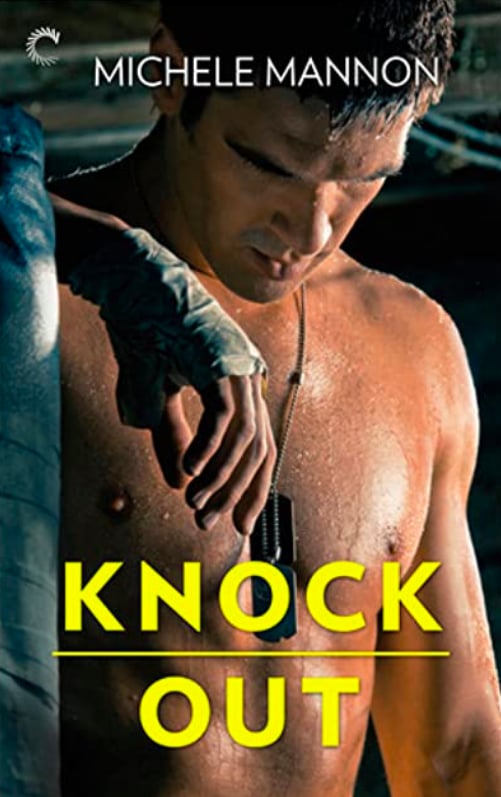 Logan Rettino was down on her luck after she was dumped and goes from working as a prima ballerina to a ring-card girl. That's when she crosses paths with Keane O'Shea, an unbeatable MMA fighter, and their words collide. Knock Out [11] by Michele Mannon is a story about people with dark pasts that just might find love with one another along the way.
Love Becomes Her by Donna Hill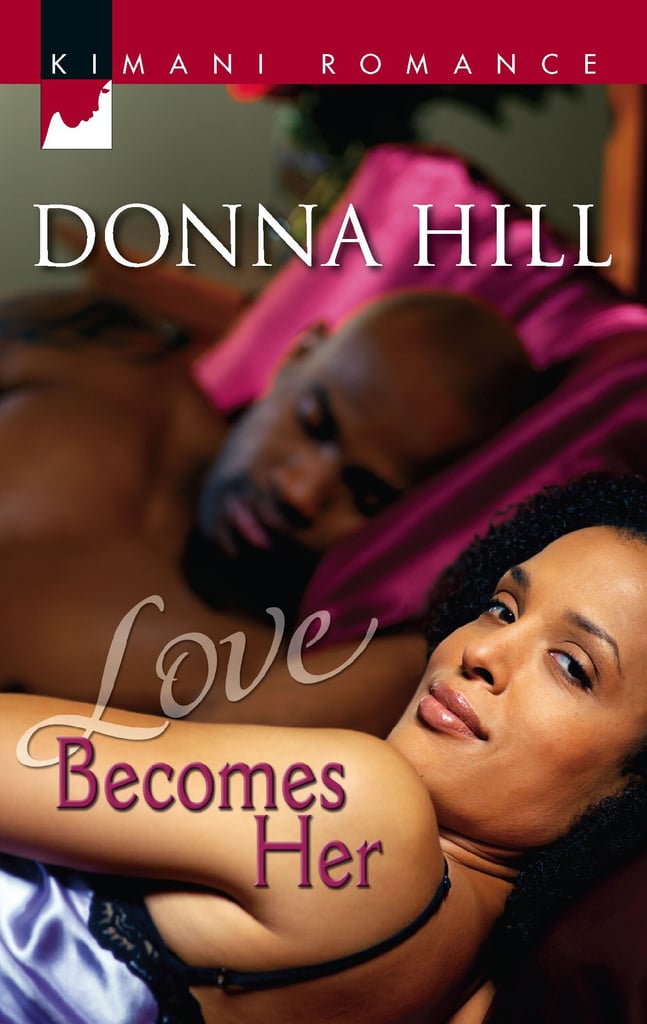 Love Becomes Her [12] tells the story of Barbara Allen, a middle-aged woman with a supportive group of friends. Due to a series of circumstances, she finds herself involved with Michael Stevens, a basketball star. What is most compelling about this novel is Donna Hill's writing and her ability to create three-dimensional characters.
Pucked by Helena Hunting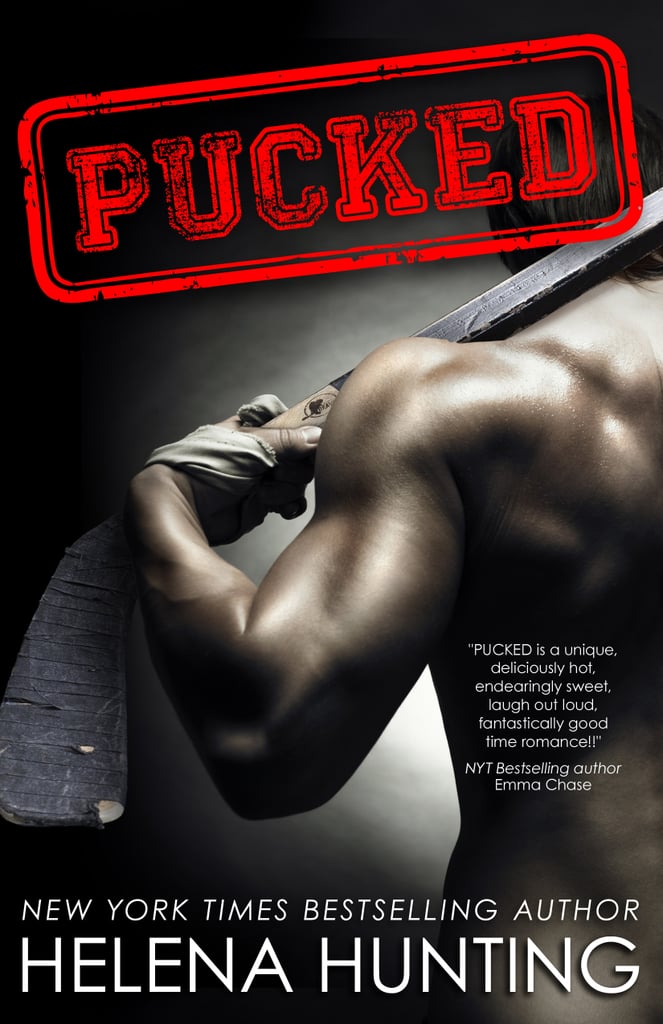 The protagonist of the romantic-comedy Pucked [13], Violet Hall, has sworn-off hockey players. But, when her stepbrother gets traded to a different NHL team, she meets the legendary hockey player Alex Waters. Helena Hunting's vivid descriptions of the attraction between these two characters and witty writing makes this book a great read.
Him by Sarina Bowen and Elle Kennedy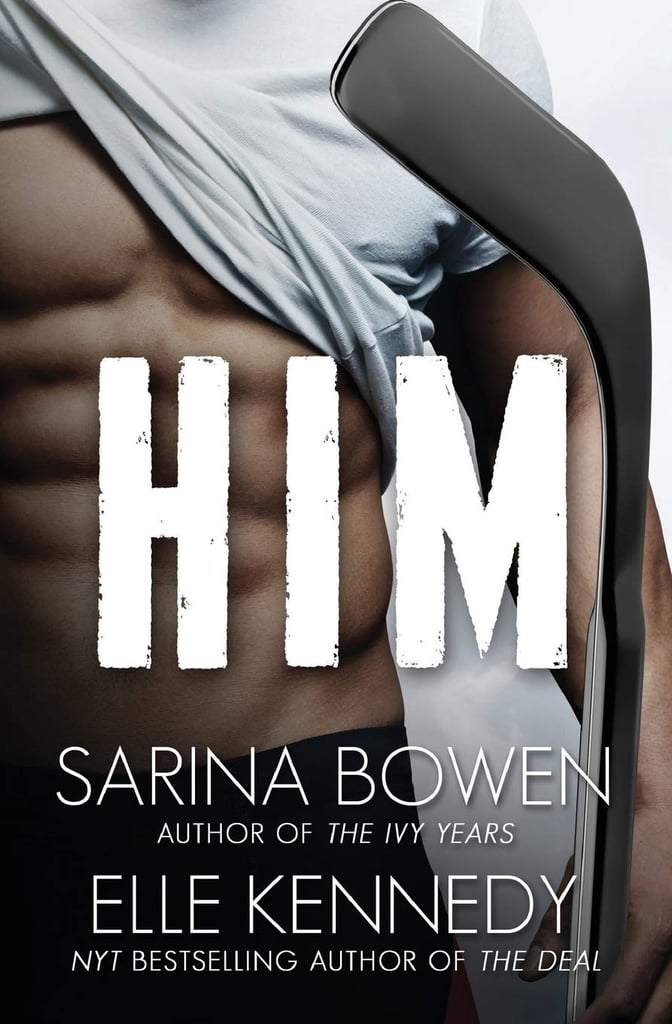 Him [14] by Sarina Bowen and Elle Kennedy is a well-crafted story about Jamie Canning and Ryan Wesley. They were close friends and roommates at hockey camp as teenagers, but lost touch after a bet lead to an unexpected steamy moment. They reunite years later when they play a hockey game on opposing college teams, and it's suddenly like no time has passed at all.
From Lukov With Love by Mariana Zapata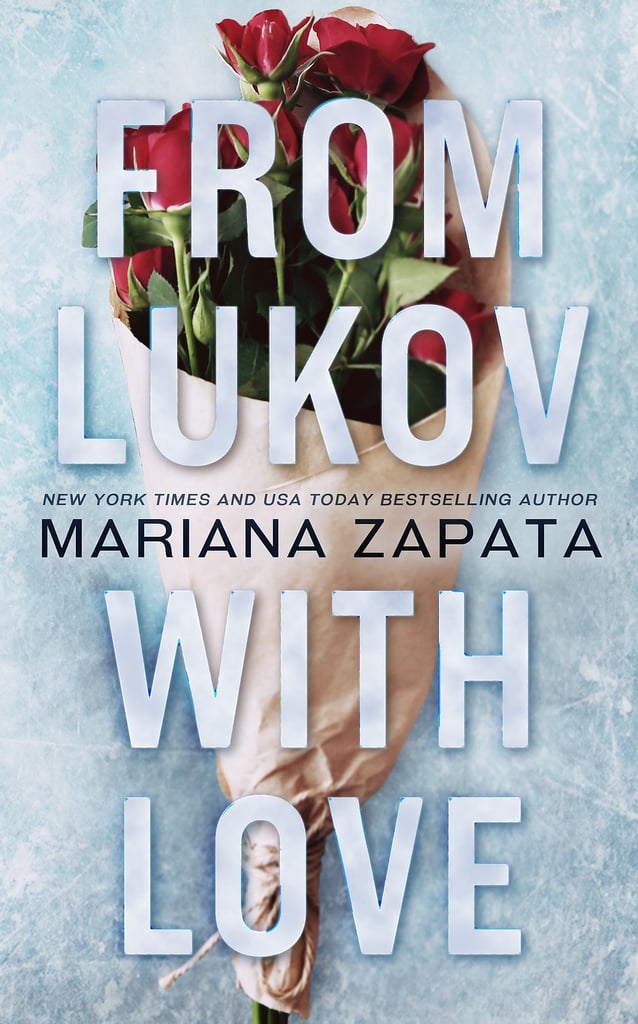 From Lukov With Love [15] by Mariana Zapata is about Jasmine Santos, a figure skater who's past her prime. However, a fantastic opportunity comes up that allows her to get back into the game — but there is a catch. She has to partner up with Ivan Lukov, a man she can't stand.
The Wrong Mr. Darcy by Evelyn Lozada and Holly Lorincz
As the name suggests, The Wrong Mr. Darcy [16] by Evelyn Lozada and Holly Lorincz is a modern take on the classic story Pride and Prejudice. The story follows Hara Isari, who yearns to become a sports journalist. When she meets up-and-coming basketball rookie Derek Darcy — an obnoxious, yet incredibly handsome man — they don't instantly hit it off, but faith keeps bringing them together in dramatic ways.
Love in the Red Zone by Love Belvin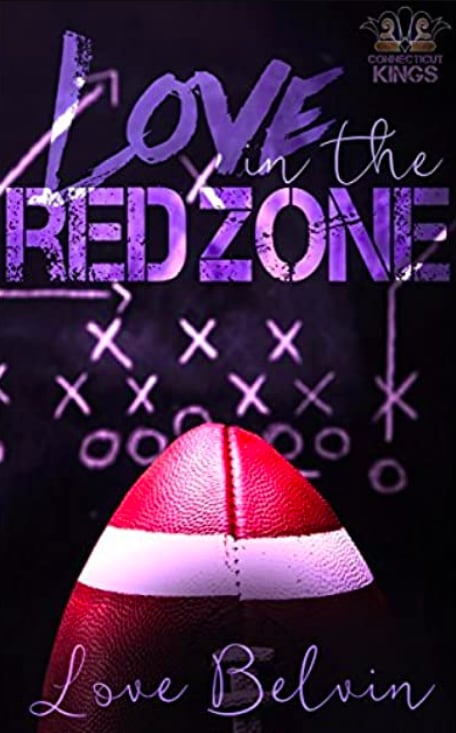 Love in the Red Zone [17] by Love Belvin tells the story of single mother Jade Matthews and football star Trent Bailey. While it may seem like they don't have much in common, they're both down on their luck. Eventually, their paths cross and the chemistry is electric, so what started out as a simple favor turns into something much more.
Until It Fades by K.A. Tucker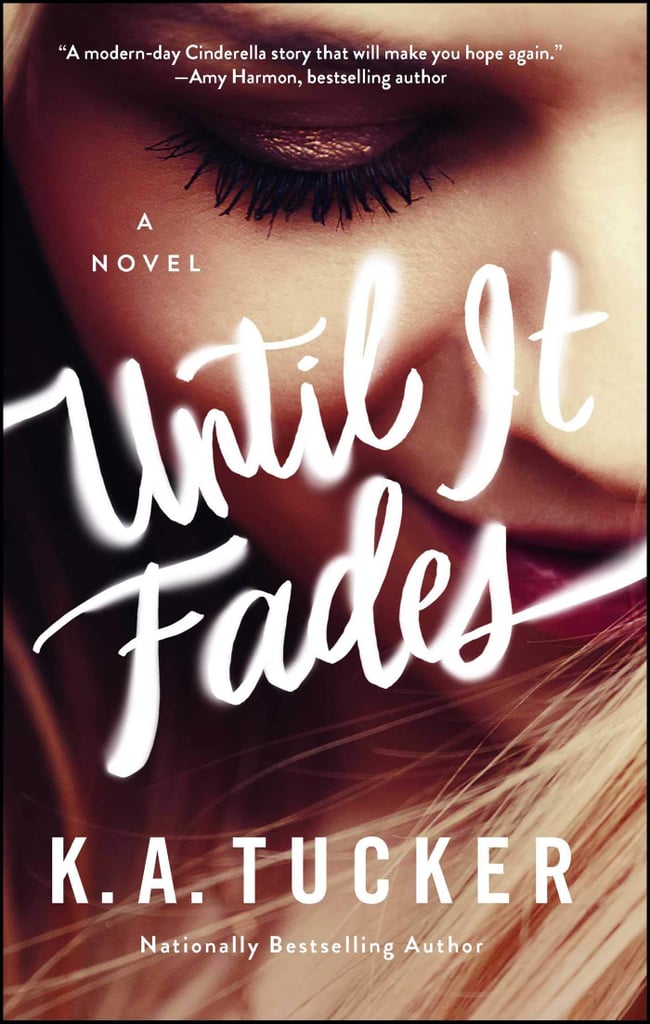 Until It Fades [18] by K.A. Tucker is a warm story about Catherine Wright, a single mother who enjoys life out of the spotlight. One day, she witnesses a horrible car crash, but manages to save one person from the accident. And it turns out, she saved famous hockey player Brett Madden — the story unfolds from there.
Wildcat by Max Monroe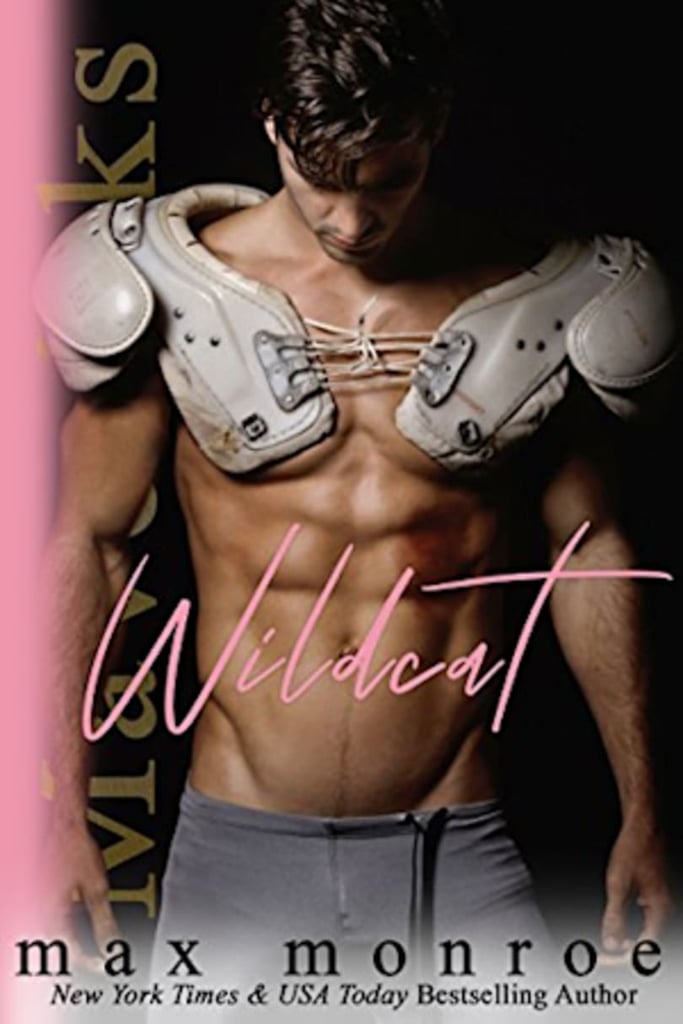 Wildcat [19] by Max Monroe is a delightful read about Quinn Bailey, one of the best quarterbacks in the league. He goes home often, and during these trips, he begins to court Catharine Wild, a flight attendant. In this mile-high story, a small-town girl and famous superstar get entangled, with twists all along the journey.
The Dugout by Meghan Quinn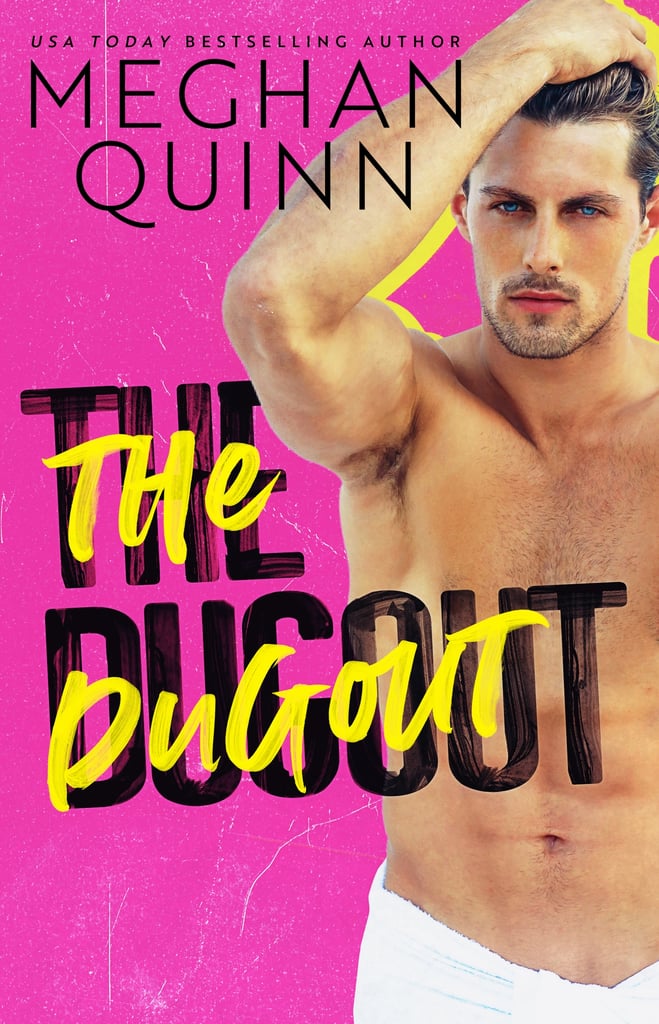 The Dugout [20] is about Carson, an up-and-coming baseball player, until he is injured on the field. Milly is obsessed with baseball and is a sports medicine student, who offers to help Carson recover. Meghan Quinn's writing will make you laugh, cry, and swoon over the magnetic connection shared by Carson and Milly.
Break Line by Sarah E. Green
Emery Lawson loves to surf, but due to an incident, she is forbidden to do it anymore. However, Emery continues to surf in secret, and that's when she meets Sebastian "Bash" Cleaton, a professional surfer who's fallen out of love with the sport. Break Line [21] by Sarah E. Green is filled with secrets, hardships, and a beautiful romance between two people with completely different views of the same sport.
The Zoya Factor by Anuja Chauhan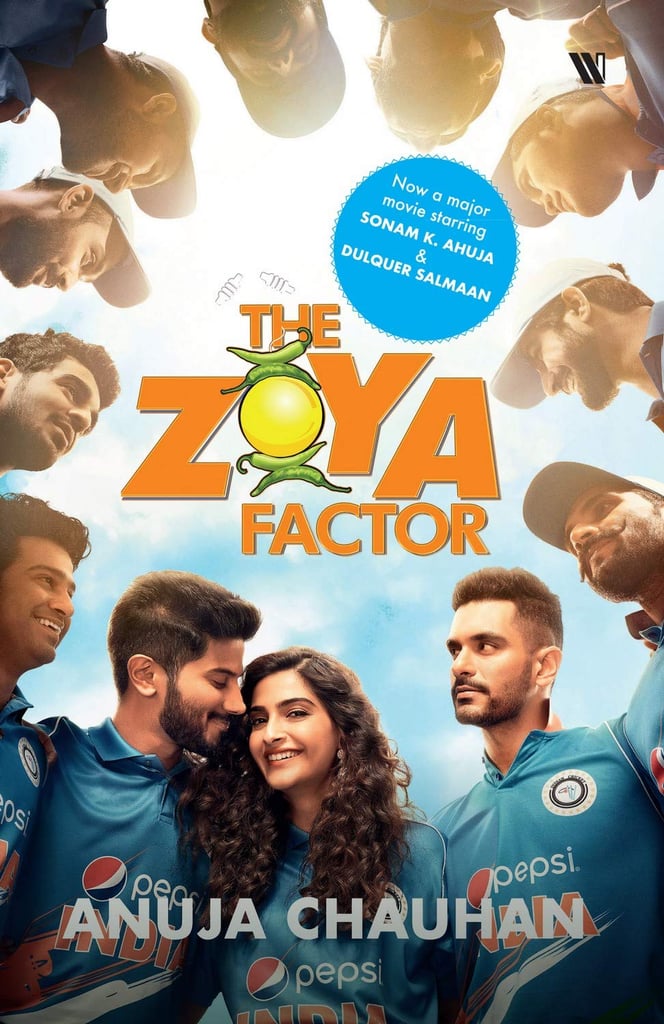 Anuja Chauhan's The Zoya Factor [22] follows Zoya, a seemingly unlucky woman working in an advertising agency. During a photo shoot, she catches the attention of Nikhil Khoda, the somber and distant captain of the Indian cricket team. The pair begin to hit it off, but things get very complicated when Zoya is considered to be the team's lucky charm.
The Summer Games by R.S. Grey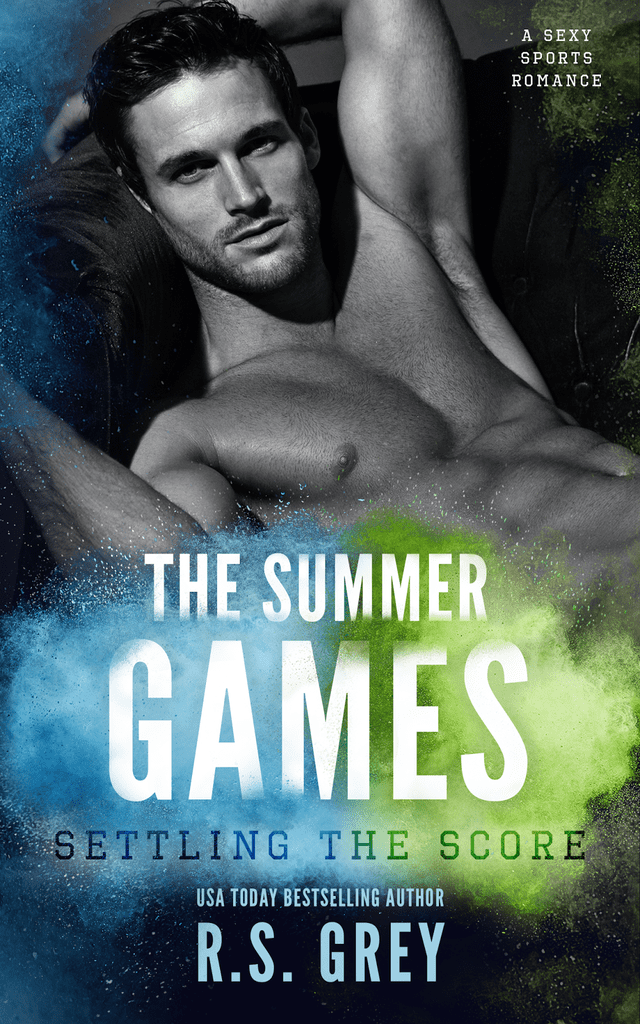 The Summer Games [23] by R.S. Grey follows Olympic rookie Andie Foster, who's worked hard all her life and decides to have some fun in the Olympic Village. However, she gets more than she bargained for when she meets Frederick Archibald, a British diver, and the pair instantly hit it off.
Whatever Life Throws at You by Julie Cross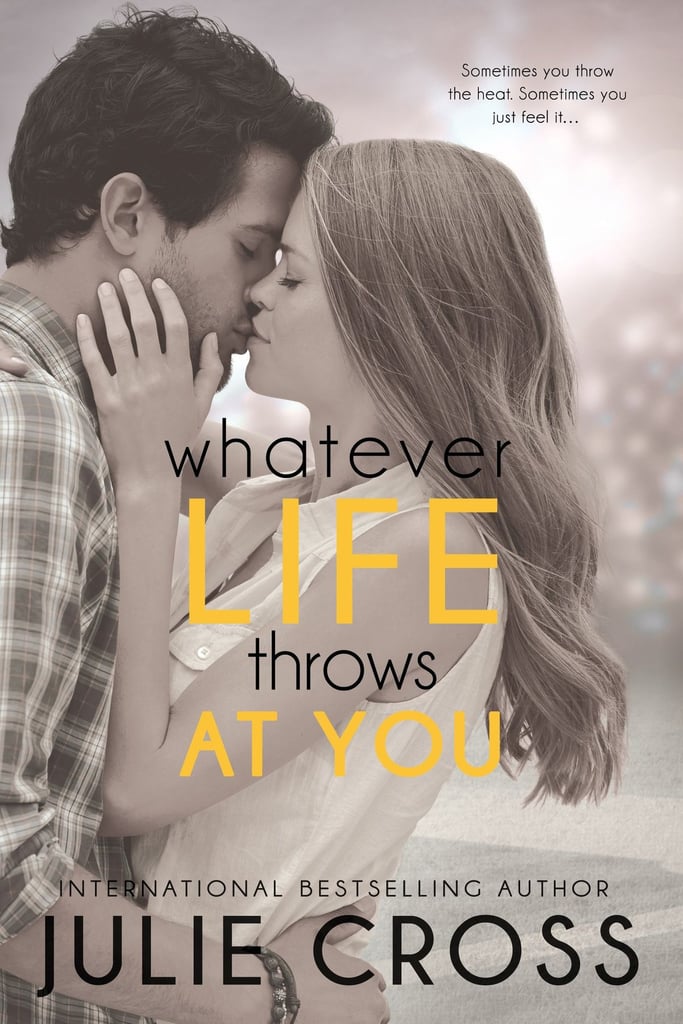 Whatever Life Throws at You [24] by Julie Cross is a new adult novel about Annie Lucas, a high school girl whose life is completely uprooted when her father gets a job as the coach for the Kansas City Royals baseball team. However, there is a silver lining — Jason Brody, the dashing rookie pitcher. He is completely off limits to her, but when they become friends, sparks instantly start flying.