Pitch Perfect 3: Skylar Astin and Anna Camp's Suggestions For Cameos Are Pretty Unusual
The Pitch Perfect franchise has developed quite the fandom over the years, which is why we are super pumped that there will be a third movie. Even though a few aspects about Pitch Perfect 3 have been shifted around in the past few months, we do have a handful of exciting details to look forward to, including the cast and release date. But what exactly will the a cappella groups be doing now that they've graduated? Skylar Astin and Anna Camp have a few good ideas. POPSUGAR recently had a chance to sit down with the couple on behalf of Amex Blue Cash Everyday, and they spilled on everything from who they would love to make a cameo to which hit songs they would like to sing.
POPSUGAR: Skylar, you recently reunited with Ben Platt for his Broadway show, Dear Evan Hansen. Do you all keep up with your Pitch Perfect costars often?
Skylar Astin: Well, yeah, Ben and Brittany Snow were both in the wedding and they actually walked down together. They were the first two down the aisle.
Anna Camp: Yeah! It was so adorable seeing the two of them walking together. We definitely try to keep up. It was such a special movie for so many reasons, and we're so thankful that people responded so well to it. And it brought us together! So, there's nothing bad about that at all.
PS: Now Anna, I know you've been confirmed for Pitch Perfect 3, but what about you, Skylar?
SA: I'm not quite confirmed yet. I don't know if I will be confirmed, to be honest. I've heard that they may be taking the girls in another direction this time, but this is not the end of the line for Jesse because he's not dead, I know that, so they could always bring him back in some form or maybe a spinoff or who knows if he'll be a late addition to the third.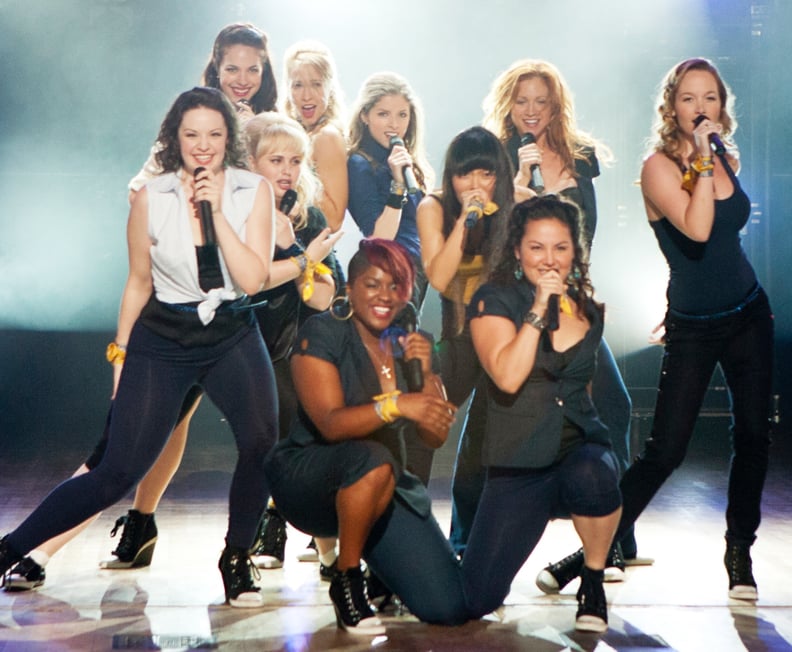 PS: What would you like to see the Bellas and Treblemakers do next?
SA: Anything where they're together. I think it would be amazing and empowering to watch those two groups come together.
AC: I just personally can't wait for Pitch Perfect like 20 when we're really old and we're singing a cappella in our retirement homes and we're having the best times of our lives and we all have gray hair and walkers and wheelchairs.
SA: I would see that movie tomorrow.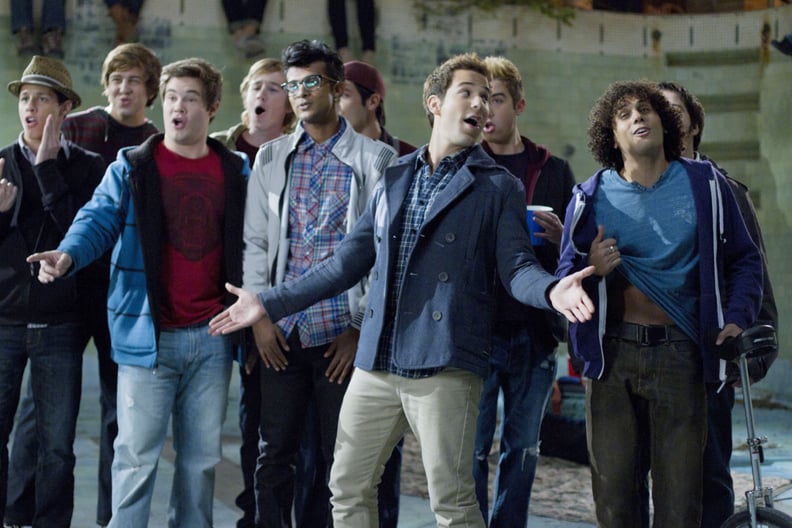 PS: Which songs from this year would you like to cover in the movie?
AC: You know what, I have to say I had a very guilty pleasure with Justin Bieber's new album. It was really great. There's a lot of good songs on that one like "Get Used to It" and "Sorry." I would love to see some Justin Bieber remixes.
SA: I would love to see, they don't really let the Trebles do mashups, but maybe in Pitch Perfect 20, we'll do the new XX song "On Hold" underneath a really cool Stevie Wonder thing.
PS: Who would you love to make a cameo?
SA: Harvey Fierstein. They should not keep him on hold anymore; they should just let him be in it, finally. We've all been waiting for it.
AC: I don't know why, I'm thinking Shirley MacLaine.
SA: This is why we don't write them.
AC: I kind of want Shirley MacLaine to be, like, Becca's mother.
SA: That would be incredible. John Benjamin Hickey and Shirley MacLaine having Anna Kendrick as their baby.
AC: Her grandmother maybe. I don't know. Just give Shirley MacLaine any part.