Everything We Know About Stranger Things Season 3, From the Premiere Date to the Cast
By now, we've all made it through the second season of Stranger Things at least once, if not multiple times . . . right? After the insane second installment of the series, there's a lot to unpack. Luckily, we can already look forward to a third season that will hopefully give us an even deeper understanding of the crazy alternate universe that seems to haunt Hawkins, IN. And, hey, maybe we'll get some help processing Bob's death, that heartbreaking Chief Hopper detail, Dustin's rebuff at the Snow Ball, and all the other things that made us weep in season two.
At this point, we're closer than ever to the premiere of season three, but there's still so much we don't know about what's ahead. Even so, there are a few things we know, a few things we can assume, and even more things we can theorize about what's to come. Let's dive in!
01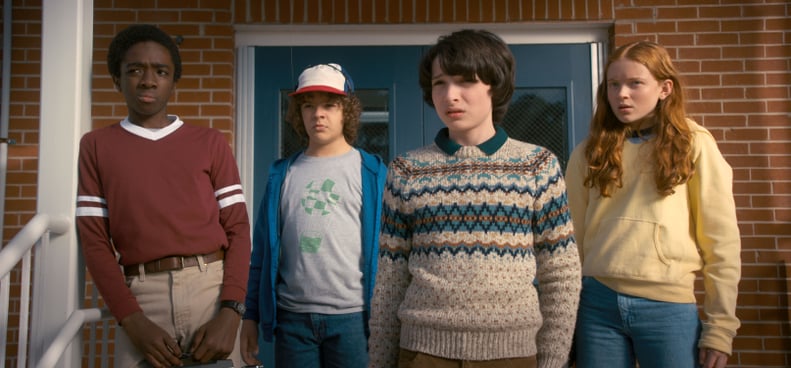 The Cast
It goes without saying that the entire cast is coming back for season three (which comes along with hefty pay raises for the show's lead child and adult stars). With such a small town and so many interwoven storylines, it would be hard to exclude anyone from future episodes. Thankfully, we'll also be seeing more of season two's "Mad" Max (Sadie Sink), who found her way into the group thanks to Dustin and Lucas's fondness for her arcade skills (and began a sweet romance with the latter at the same time). Max's brutish big brother, Billy (Dacre Montgomery), will also be making a return to possibly torture everyone with his mullet.
Of course, there's the question of Kali, Eleven's long-lost "sister" (aka another test subject from Hawkins lab), who is introduced in the season's highly contentious seventh episode. In a November 2017 panel, co-creator Matt Duffer insinuated she'd return. "It feels weird to me that we wouldn't solve [her] storyline," he said. "I would say chances are very high she comes back."
There's one more question mark in this equation that's looking more and more like an exclamation mark: Dr. Brenner. Season two hints that he's still alive in a pretty big way, so we wouldn't be surprised to see him in season three.
We also have a handful of new characters to look forward to, including the mysterious Robin who is described as an "alternative girl bored with her mundane day job" at the new Starcourt Mall.
02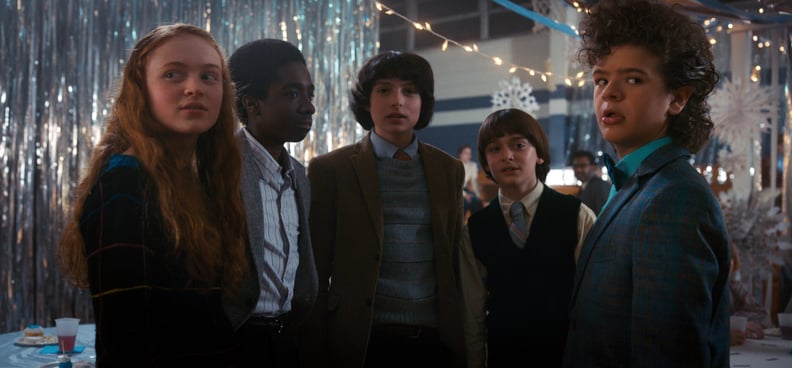 The Episode Count and Titles
Executive producer Shawn Levy first revealed season three's episode count in an interview with Glamour, explaining that they'd already mapped out the story: "It'll be an eight- or nine-episode season. The number of episodes will be dictated by the amount of story that excites us. We now know what is going to happen in season three to every character." In February 2018, TVLine confirmed the episode count would be exactly eight, which matches the count of season one.
On Dec. 9, Netflix dropped the titles for each of the season's eight episodes, giving fans a small taste of what they can expect with ominous episode names like "The Case of the Missing Lifeguard" and "The Battle of Starcourt" — which happens to be the title for the last episode of the season.
03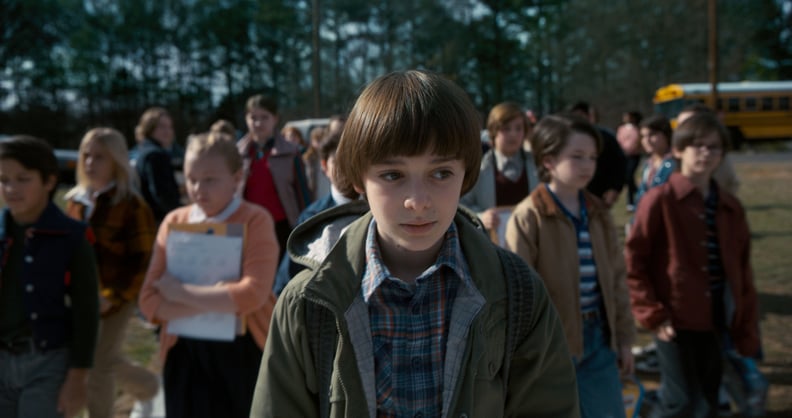 A Much-Needed Break For Will Byers
After two straight seasons of being terrorized by the monsters of the Upside Down, poor Will (Noah Schnapp) will finally get to enjoy a season of being a regular kid. "We're going to give Will a break," Levy explained to Glamour. "We're not going to put Will through hell for a third season in a row. He'll be dealing with stuff, but he won't be at rock bottom the way we forced the amazing Noah Schnapp to play."
Does that mean a different beloved character will fall prey to the Smoke Monster or a rogue demogorgon? "You might assume that," Levy teased, "but you would probably end up being wrong. We're [going to be] dealing with forces of evil that are new."
04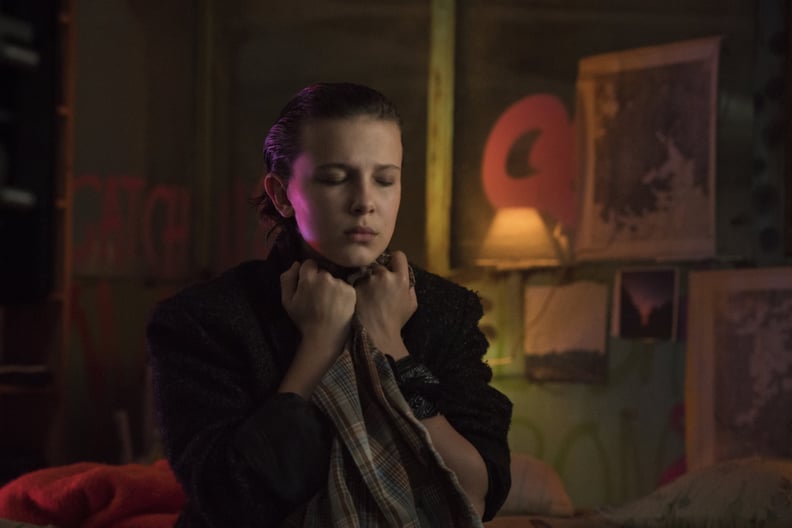 The Time Jump
Of all the things the show can accommodate with its vast and complex mythology, there's one thing production can't ignore: the fact that its stars are growing up, and fast. To compensate for the rapidly aging kid cast, there will be another time jump for season three.
Levy revealed the details of the jump on the red carpet of LA's annual Paleyfest in April 2018, explaining that the new season will be set in the Summer of 1985, which means seven to nine months will have passed since the events of season two. He also noted that season three will take inspiration from Back to the Future, which came out that Summer.
05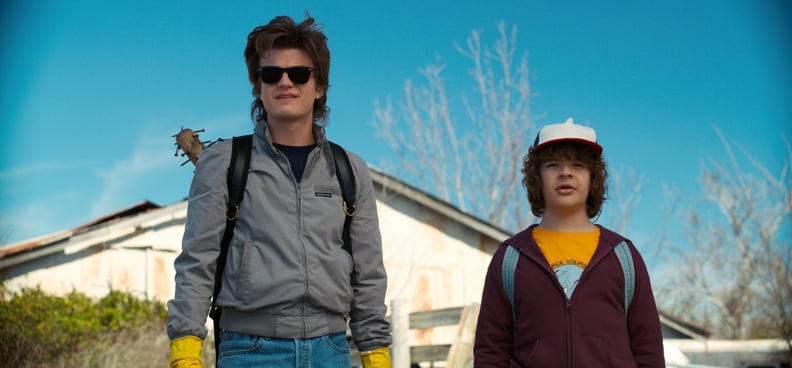 Steve and Dustin's Adorable Relationship
If you were a big fan of the new friendship between Dustin and Steve, get ready to tear up (with happy tears, though!). In his interview with Glamour, Levy revealed his hopes for more lighthearted scenes with the pair in season three. As for Gaten Matarazzo, who plays the fan-favorite moptop, he's banking on Dustin and Steve's bond deepening and evolving as the show goes on. "In season two, it was all very cute and there was a funny factor to it because it was unexpected, but now that it is expected, I want to see them connect more and be more familiar with each other," he said. "I want them to have a connection like they've really had a connection for a year — like they're brothers." Since Dustin doesn't have a father figure in his life, Steve could take that role. "He's never had that, so I feel like Steve is definitely someone in that sense who could be that person to him." Yep, we're in our feelings.
06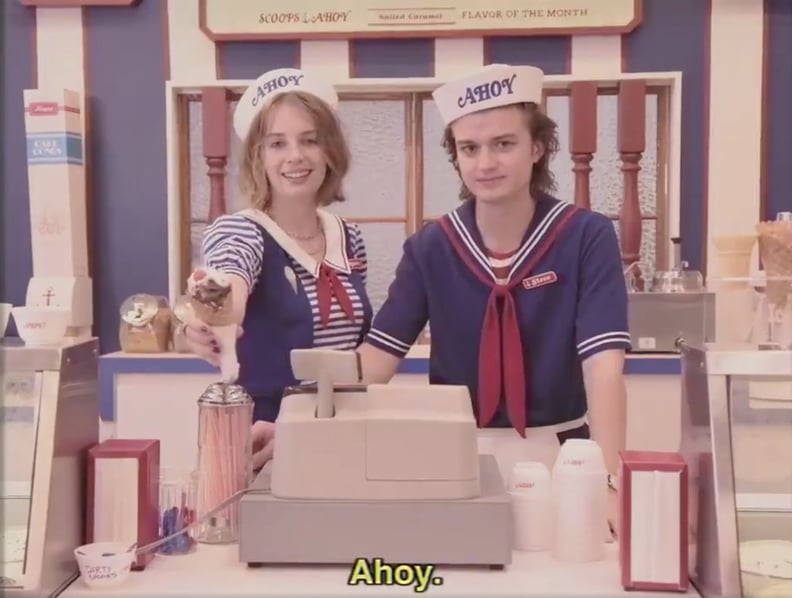 Starcourt Mall
Speaking of Steve, our fan-favorite babysitter has a new job at Starcourt Mall, which will likely be the center of season three. Hawkins's new shopping mall is the main feature of the '80s-tastic teaser released on July 16. Considering Finn Wolfhard (Mike) and Priah Ferguson (Erica) tweeted their excitement about the mall despite not being featured in the trailer, and the last episode of the season ("The Battle of Starcourt") presumably takes place there, it's safe to say that Starcourt Mall will play a huge part in the upcoming season. We can only hope that we'll get to see Steve in his adorable sailor outfit at least twice before the monsters ruin everything and/or destroy the mall.
07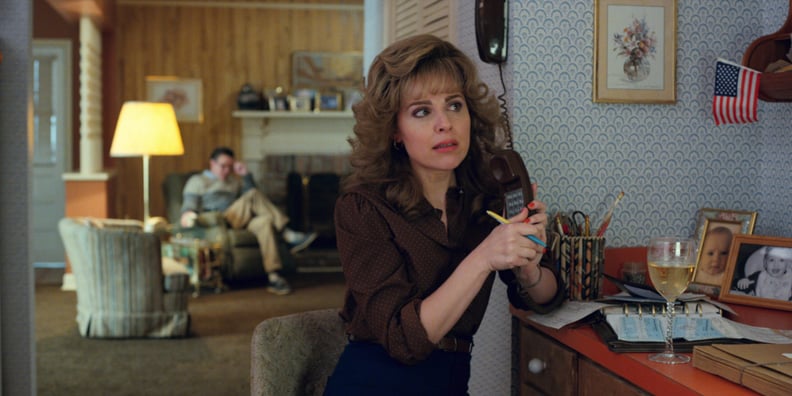 Billy and Mrs. Wheeler's Steamy Relationship
Steve and Dustin's friendship might have been unexpected, but the connection that took us most by surprise was the immediate spark between Billy and Mrs. Wheeler. The scene is very brief — Billy comes to the Wheelers looking for his sister and has a flirty conversation with Mike's mom, Karen — but according to Levy, something legitimate might be in the cards for them. "We have much more story for Karen that is linked to her discontent and her dissatisfied sexuality," he said. "I think that makes her vulnerable to all kinds of things in season three." And just what are these "things" that Levy mentions? Let's pray it isn't anything sinister.
Cara Buono, who plays Mrs. Wheeler, revealed that she's excited to get to the root of Karen's discontentment saying, "I think [the Duffer brothers] have been talking about tapping into really who she is. Is she more than just the 'happy' homemaker?" We'll have to see exactly how her flirtation with Billy plays into that.
08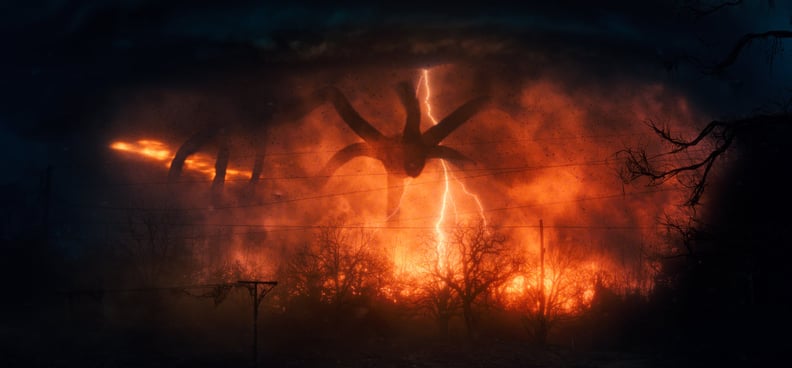 The Mind Flayer
Just because we're going into season three after a time jump, don't assume we're done with the creatures contained in season two. Ross Duffer revealed in an interview that the ominous final shot of season two is a hint at what's to come. "They've shut the door on the Mind Flayer, but not only is it still there in the Upside Down, it's very much aware of the kids, and particularly Eleven," he teased. "It had not encountered her and her powers until that final episode. Now, it knows that she's out there. We wanted to end on a little bit of an ominous note on that level." Get ready for round two with the big ol' smoke monster, everyone.
Of course, things are never easy for our young heroes, so the Mind Flayer isn't the only evil they'll have to face. Levy insinuated that another evil, one that's entangled with this monster, is on the approach. "It's definitely an evil related to [the monster's] agenda, which we learn more about in season three," Levy confirmed. It's never a quiet day in Hawkins.
09
The Other Loose Ends
It's not just the Mind Flayer that was left a bit unresolved in season two. As we mentioned, both Kali and Dr. Brenner have storylines that need conclusions, as does Paul Reiser's Dr. Owens. And, well, let's not forget that Joyce Byers has a dead Demodog in her fridge. Oh, and the fact that Dustin may be in trouble after what he experiences in those twisted underground tunnels. Suffice it to say, the show will certainly have to address a few things as they push onward.
10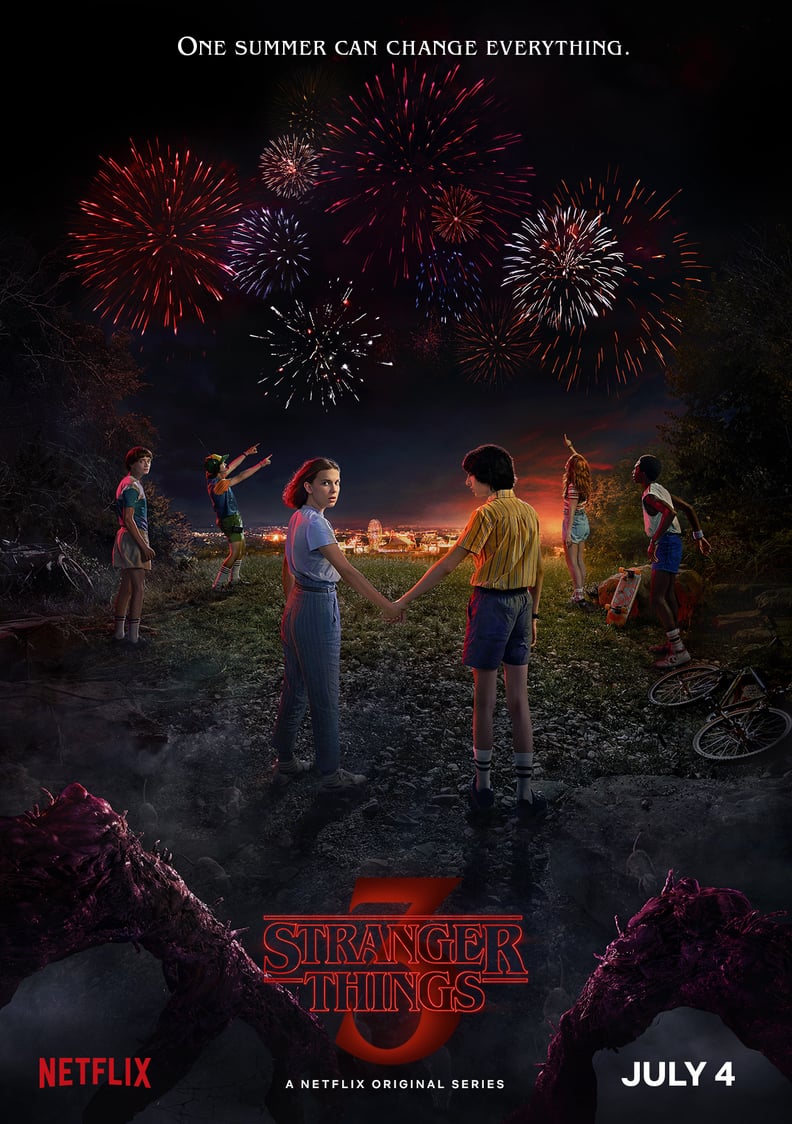 The Premiere
After what feels like an eternity of waiting (it has been more than a year since the second season's October 2017 premiere), we finally have a premiere date for season three! Netflix surprised fans on New Year's Day with a teaser and poster that revealed season three will be released on the Fourth of July.
While the season's first teaser alluded to a Summer premiere and introduced Starcourt Mall, it didn't answer any lingering questions from season two. The new teaser doesn't reveal anything either, but it does include a secret coded message that reads, "When blue and yellow meet in the west." At least fans have a little mystery to pore over while they wait for some answers in season three! We have no doubt that it'll be worth the wait.