Now that the "Stranger Things [1]" writers are hard at work on season five, small bits of intel are finally trickling in from Hawkins. The latest of which is that the show's final season is unlikely to introduce any major new characters. In a recent interview with IndieWire [2], series creators Matt and Ross Duffer revealed their goal is to keep season five's focus firmly on the existing cast.
"We're doing our best to resist [adding new characters] for Season 5," Matt said. "We're trying not to do that so we can focus on the OG characters, I guess."
The Duffers admitted it's hard not to add more characters to the world of Hawkins in the final stretch. After all, "Stranger Things [3]" has only become richer thanks to the addition of characters like Max (Sadie Sink), Robin (Maya Hawke), and Eddie (Joseph Quinn). But at this stage, the brothers are all too aware that they have limited screen time available to wrap up the story.
"Whenever we introduce a new character, we want to make sure that they're going to be an integral part of the narrative," Ross explained. "But every time we do that, we're nervous, because you go, 'We've got a great cast of characters here, and actors, and any moment we're spending with a new character, we're taking time away from one of the other actors.' So we're just very, very careful about who we're introducing."
Aside from revealing that season five will focus on the original cast, the creative team are keeping their plans top secret. But there's still a few nuggets of information that have been announced. For starters, the "Stranger Things" writers have already begun working on season five, the series confirmed in a tweet [4] captioned, "Day 1," on Aug. 2. Additionally, the season four finale definitely looks toward a final season that will have more chaos, more drama, and more monsters than ever before. As we wait for more news about the show's ending — and spinoff [5] — take a look at what we know so far about "Stranger Things" season five, including the plot, cast, and release date.
— Additional reporting by Pallavi Bhadu [6] and Victoria Edel [7]
"Stranger Things" Season 5 Premiere Date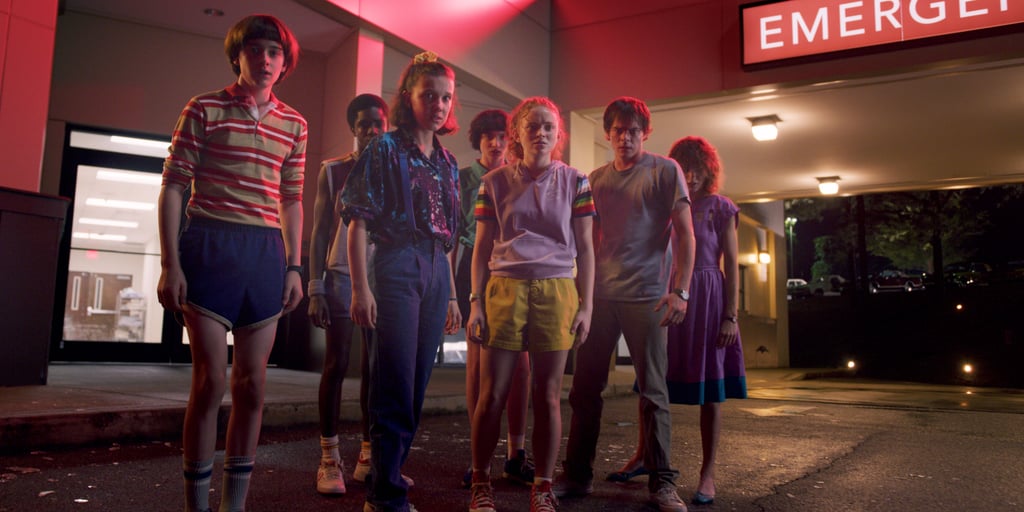 There hasn't been a confirmed premiere date for the fifth and final season of "Stranger Things [9]." Season four premiered in May 2022 — three years after season three ended in 2019. But a lot of that delay was because of the COVID-19 pandemic, so it seems unlikely fans will have to wait as long to see the last chapter of the "Stranger Things" story. Plus, from the end of season four, it looks like there won't be a time jump before new episodes, so the creators will want to get started right away (which, it seems, they have).
If the release of season five is similar to most of the other previous installments, we could see a summer debut in 2023 or 2024.
"Stranger Things" Season 5 Cast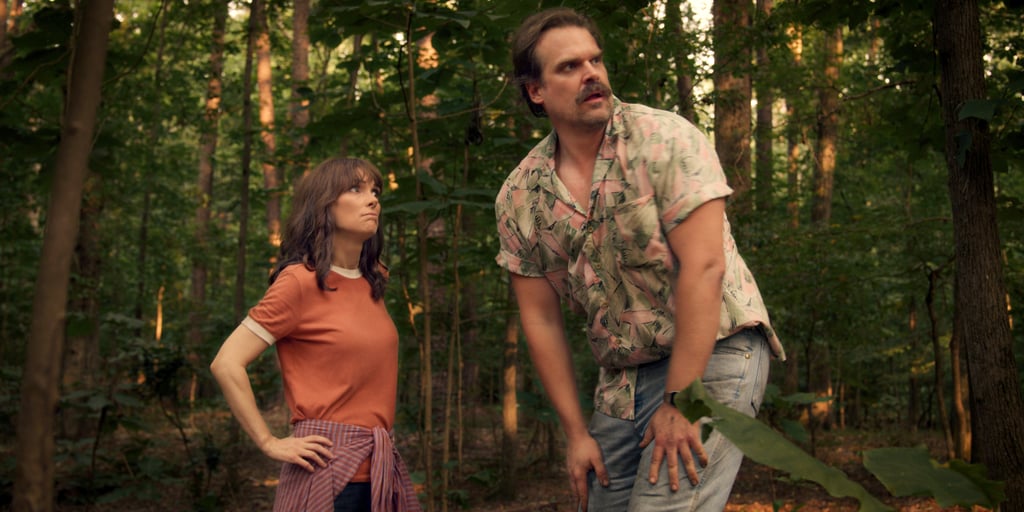 Now that season four has ended, we have a pretty good idea of who will be back for season five. Winona Ryder [10], David Harbour, Millie Bobby Brown, Finn Wolfhard [11], Gaten Matarazzo, Caleb McLaughlin, Natalia Dyer, Charlie Heaton, Priah Ferguson, Noah Schnapp, Joe Keery, and Maya Hawke all made it out of the season alive and should return. Sadie Sink's Max went through some major trauma [12] in season four, but it seems she'll be back, too. Jamie Bower Campbell will also be back as Vecna, and it's likely Eduardo Franco will still be around as Argyle. But if fan favorite Joseph Quinn returns as Eddie Munson, he'll have to communicate from the afterlife.
Meanwhile, in an Aug. 11 interview, the Duffer brothers told IndieWire [13], "We're doing our best to resist [adding new characters] for Season 5."
"Stranger Things" Season 5 Plot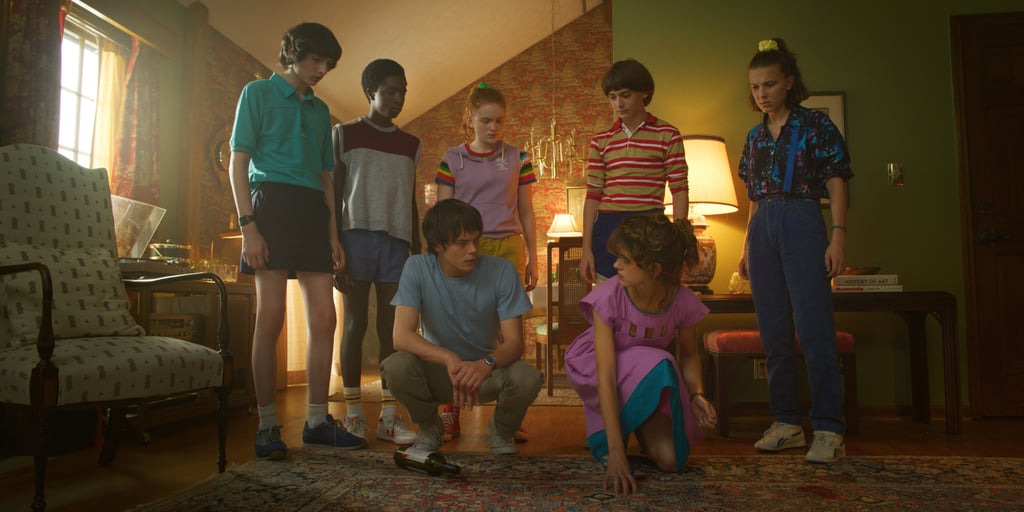 Details about the final season are being kept tightly under wraps, but creators Matt and Ross Duffer know where the show is headed. "Once we actually really sit down and write down that final season anything could change," Ross said to SFX Magazine [15]. Matt added, "But I doubt the ending ending is going to change . . . It's conceivable that it changes but I think it's unlikely because it's one of those endings that just feels, and always felt, right, and it also feel sort of inevitable."
The ending of season four did give us some major clues about where the plot will go in the final season, though. In the season finale, the gang subdues Vecna, but, as Will tells them, he's not dead. And he was successful in opening up four gates between Hawkins and the Upside Down, which causes a giant crack that let the Upside Down flood into the town. How our protagonists will save the day remains a mystery.
Why Is "Stranger Things" Ending After Season 5?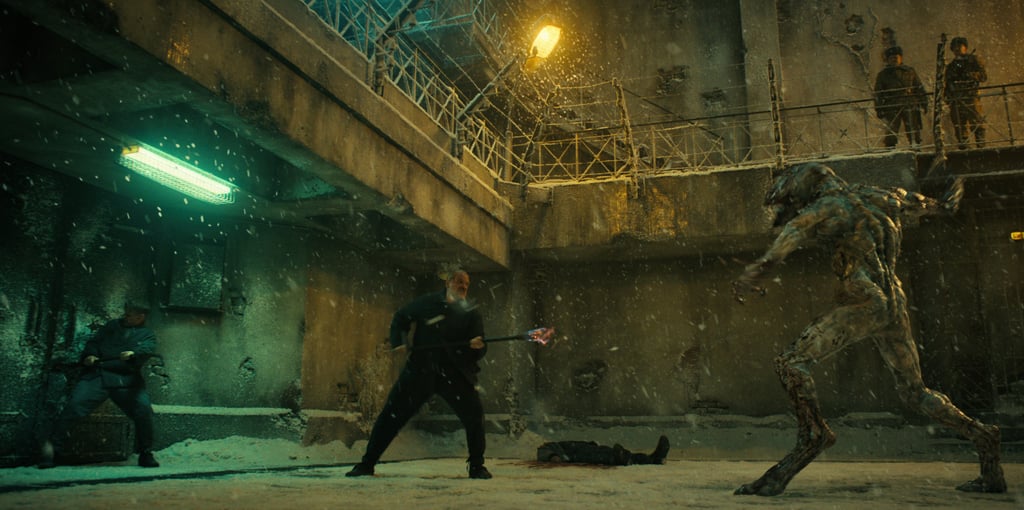 Here's everything we know about why the beloved series is ending after season five. [16]
The Duffer Brothers' Quotes About "Stranger Things [17]" Ending
On Feb. 17, the Duffer brothers shared in a heartfelt open letter on Instagram [18] that "Stranger Things [19]" would end after season five. "Seven years ago, we planned out the complete story arc for 'Stranger Things [20],'" the Duffer brothers wrote. "At the time, we predicted the story would last four to five seasons. It proved too large to tell in four, but — as you'll see for yourselves — we are now hurtling toward our finale. Season 4 will be the penultimate season; season 5 will be the last."
In other words, "Stranger Things" is naturally coming to an end from a storytelling viewpoint. If this note is anything to go by, the creative force behind the global hit series is gearing up to go out on a high, and we can't wait to see it all unfold.
The two shared that the fourth season would be the show's biggest outing yet, with extended episode runtimes (the reason for the season being split into two volumes). "With nine scripts, over eight-hundred pages, almost two years of filming, thousands of visual effects shots, and a runtime nearly twice the length of any previous season, 'Stranger Things 4' was the most challenging season yet, but the most rewarding one. Everyone involved is incredibly proud of the results, and we can't wait to share it with you," they wrote.
Shawn Levy's Quotes About "Stranger Things" Ending
Shawn Levy, the executive producer and director of "Stranger Things," echoed the Duffer brothers' sentiments, stating that the decision to end the show after season five had been mapped out far in advance. "It feels like the organic lifespan of this particular story with these particular characters, and we want to stick the landing, and we don't want to overstay our welcome," Levy told The Wrap in March [21]. "So we have a clear vision and plan, always led with clarity of voice and vision by the Duffer brothers." He added that season four was created with the season five ending in mind, noting that the Duffer brothers "have had a sense of how they wanted to wrap this up for a while, and that informs season four."
The "Stranger Things" Cast's Quotes About the Show Ending
Like the audience, the cast [22] and crew of "Stranger Things" aren't ready to say their goodbyes just yet.
Schnapp [23], who plays Will Byers, revealed the cast's emotional reaction to the news during his appearance on the March 11 episode of "The Tonight Show Starring Jimmy Fallon." [24] Schnapp told Fallon that he read the official letter that was put out by the Duffer brothers at the same time as the rest of the world. "So they put out this letter, and it was like, 'The show's ending, that's it. This is the beginning of the end.' And I read it, and I was just bawling. I was so upset," the teen actor said. When he reached out to his costars, he found them in a similar emotional headspace. "I texted Millie — my castmate, who plays Eleven. And she was like, 'You're crying, too?' Like, 'So am I.' And then she texted Gaten, who also plays Dustin, and he was like, 'I'm crying, too.' And then we all texted the Duffers, and we were like, 'This is so sad. Like, I can't believe this is over.' And they were like, 'You guys gotta stop texting us. Like, I know it's over, but we have time left.'
Will There Be a "Stranger Things" Spinoff After Season 5?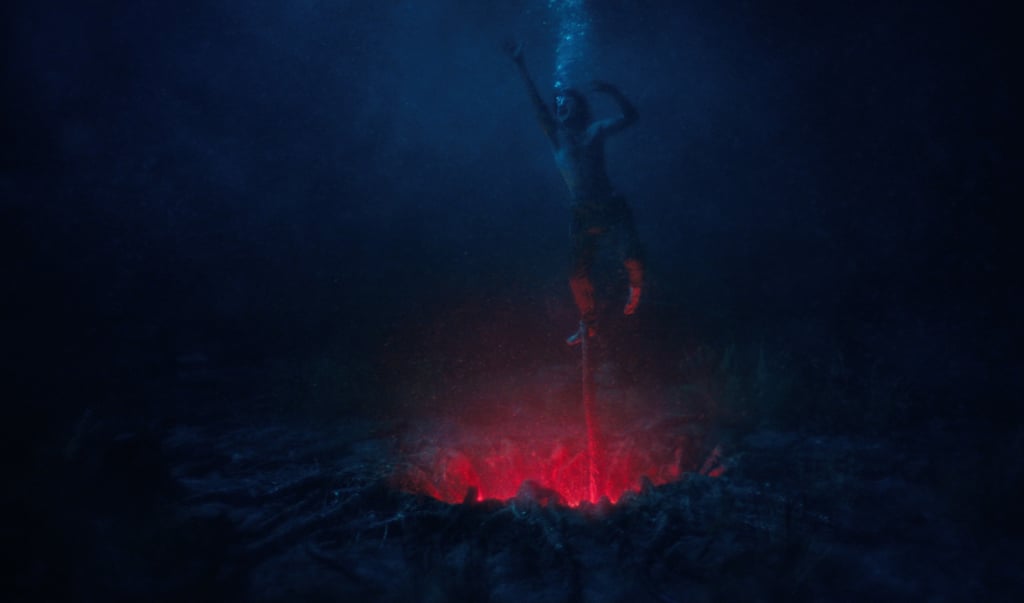 While "Stranger Things" [25] is preparing to bid adieu to its viewers after season five, the Duffer brothers and Netflix have already confirmed that a spinoff series [26] is, indeed, happening. The streamer announced the big news on July 6 as part of its collaboration with the Duffer brothers' new production company, Upside Down Pictures. Not only are fans getting a spinoff, but the new production deal also includes a "Stranger Things [27]" stage play set in the show's universe — which will be produced by Netflix, Sonia Friedman, and Stephen Daldry.