There's A LOT Happening in Stranger Things, So Allow Us to Help You Untangle It All
Stranger Things is back, and with its third season, it's jumping ahead nearly a year from the last time we saw our favorite residents of Hawkins, IN. Although each season is mostly self-contained within the span of about a single week in the show's universe, the timeline can be a little messy to keep track of, with such long gaps between seasons airing. Never fear — we've got you covered, flashbacks and all! Fortunately, the Stranger Things timeline is pretty straightforward: aside from a strange timeline issue at the start of season two (where a Halloween episode set after season one didn't make sense, since season one was set in November), everything is neatly labeled and mostly linear. We've broken down the major events of all three seasons in chronological order. It goes without saying, but major spoilers ahead up through the season three finale!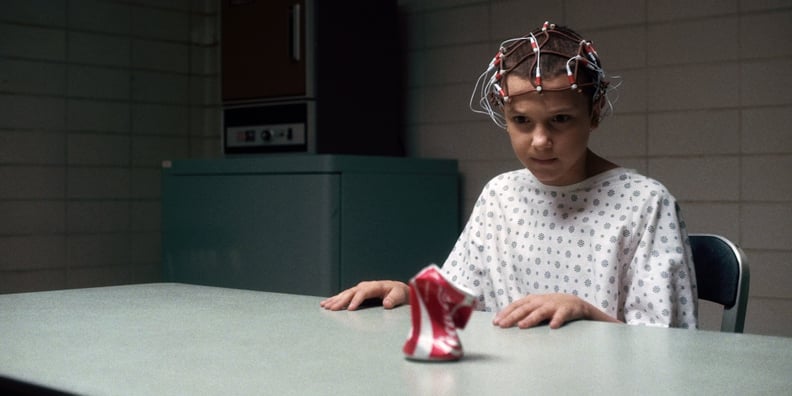 Before Season 1
The year 1971 is when the story kicks off properly, 12 years before the first season picks up. Terry Ives, a woman who's susceptible to conspiracy theories, signs up to participate in the MKUltra experiments, not realizing that she's pregnant at the time. When she gives birth to a daughter, whom she names Jane, the baby is taken away from her by Dr. Brenner to be a lab test subject, and paperwork is forged to make it look like Terry had a miscarriage.
Three years later, Terry attempts to break into the Hawkins lab to get Jane back. Unfortunately, she isn't able to get to her daughter, and even worse, she's apprehended by Brenner and his team and subjected to electroshock torture that makes her go catatonic. Her daughter, renamed "Eleven," has telekinetic and telepathic powers and is forced to develop them.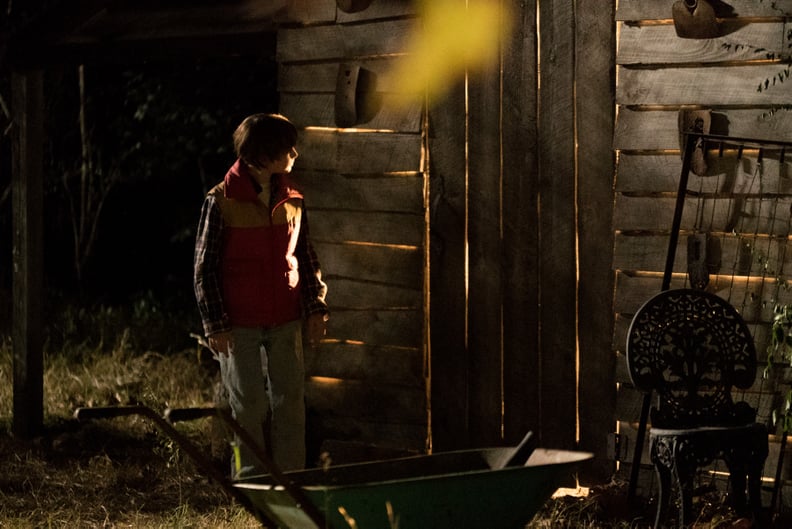 Season 1, Part 1
Season one takes place entirely over the course of a single week in November 1983. Sunday, Nov. 6, sets it all in motion. On that day, Eleven is forced to make contact with the monster but accidentally opens a gate to the Upside Down in Hawkins Lab. In the chaos, she escapes. However, the monster escapes too, kidnapping Will Byers that night and Barb Holland two days later. Will's mother, Joyce, begins noticing flashing lights and music that seem to be Will trying to communicate.
Eleven is found by Mike Wheeler, one of Will's friends, and he hides her in his basement to keep her safe. Mike, along with his friends Lucas and Dustin, theorize that Will is still alive and recruit a frightened El to help them. They're horrified when a body is found that appears to be Will — but, as Jim Hopper discovers, it's a decoy. El reassures Mike that Will is alive and is briefly able to contact him, and Joyce glimpses Will through the mysterious breach in their house's wall.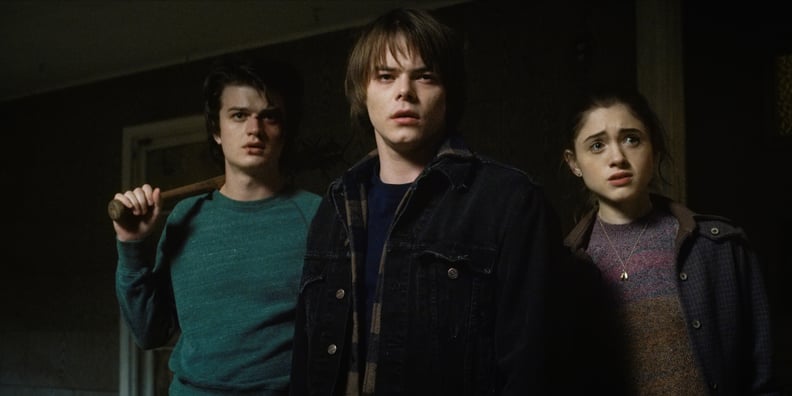 Season 1, Part 2
By Friday, Nov. 11, those in the know are starting to form alliances. Joyce and Hopper team up and pay a visit to Terry, learning about her daughter for the first time. Eleven is terrified of what she's seen and heard during her time as a test subject, so she interferes with the boys' search for Will, resulting in a temporary split. Jonathan and Nancy team up to track the monster that killed Barb, and Nancy gets sucked into the Upside Down, escaping only with Jonathan's help.
Agents pursue Mike, Dustin, and a recently returned Eleven, and all of the heroes finally team up. Eleven is able to see Will — and Barb's body — in the Upside Down. Even Steve joins in the fight, teaming up with Jonathan and Nancy to lure and attack the monster, but it disappears, wounded. El is able to escape agents sent to capture her and defeat the monster but disappears in the process, and Joyce and Hopper rescue Will from the Upside Down.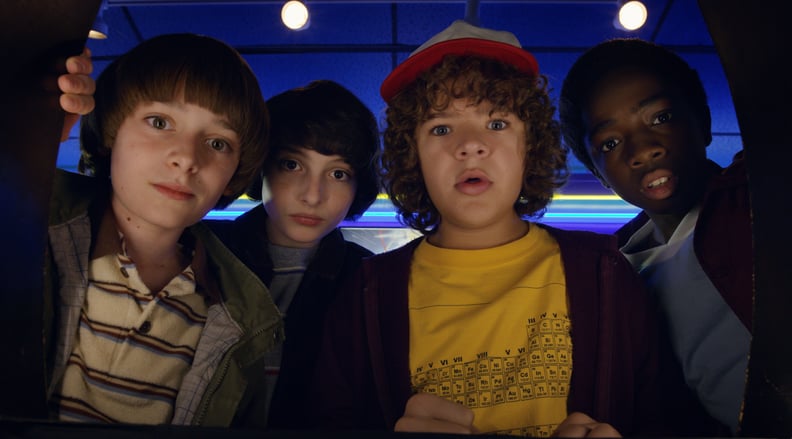 Season 2, Part 1
Picking up literally the day after, on Nov. 13, 1983, Eleven wakes up in the Upside Down and is able to escape back to the woods in Hawkins. Mike begins trying to contact her via his radio. By December, things are back to normal-ish — until Will coughs up a demon slug and realizes he's still somehow connected to the Upside Down.
Eleven reveals herself to Hopper, who takes her in. Time skips ahead to October 1984, where new kids, the step-siblings Billy and Max, arrive in Hawkins. Will begins experiencing visions of the Mind Flayer but begs Mike not to tell anyone, and Dustin "adopts" a creature, nicknamed Dart, that turns out to be a baby demogorgon or "demodog." Hopper investigates crop failures that turn out to be concentric circles, while Nancy and Jonathan are warned off from revealing the truth of Barb's death by Owens from Hawkins Lab.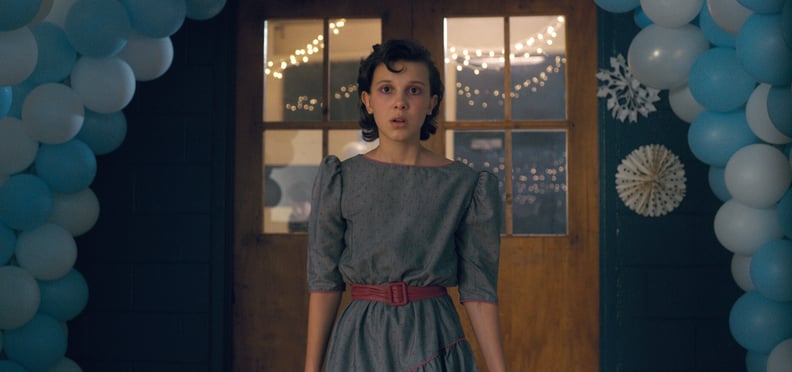 Season 2, Part 2
El meets her birth mother, Terry, and is able to read her memories from their brief time together, then sets out to find Kali, the girl she was with when they were both children at Hawkins Lab. Joyce's new boyfriend, Bob, joins the team and helps them free Hopper from sentient vines underground, while Will's connection to the Mind Flayer takes a toll on him: his memories begin slipping away, and the monster gains more and more control of him.
Eleven joins Kali's gang and hones her powers, but when she senses her friends are in danger, she heads for them instead. Jonathan and Nancy finally hook up while working on their own mission and rejoin the rest of the gang as the demodogs attack the lab and kill Bob. Eleven arrives just in time to fight off the demodogs, and the team hatches a plan: get the Mind Flayer out of Will's body, then close the Gate. They manage to do so, although it nearly kills Will. Sometime in November or December, Dr. Owens gives Hopper a forged birth certificate formally declaring El his daughter, and the crew all attend the Hawkins Middle School Snow Ball together. But in the Upside Down, the Mind Flayer still lurks.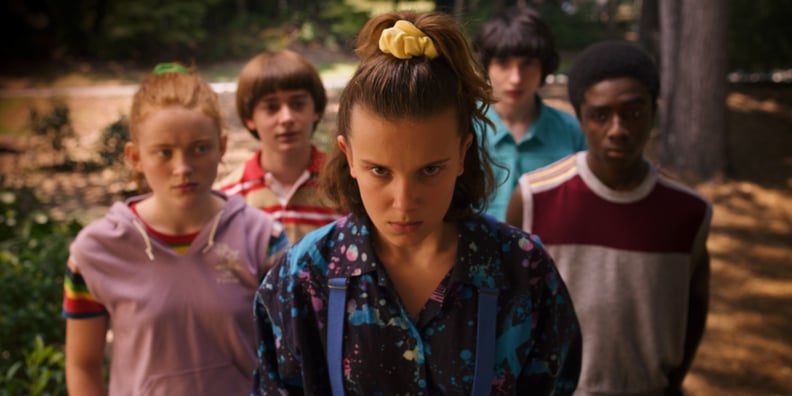 Season 3, Part 1
In 1984, a team at what appears to be Hawkins Labs fiddle with a machine that looks like it's meant to crack open the Gate to the Upside Down. But it's not the team at Hawkins — it's their Soviet counterparts, up to the same mission they were on. Turns out, the Cold War includes interdimensional science too.
The timeline jumps ahead this season to the Summer of 1985, again over the course of just a handful of days. Steve, Nancy, and Jonathan have graduated, and while Steve is stuck working at an ice cream parlor with sarcastic co-worker Robin, Nancy and Jonathan have landed gigs at the local paper. But parts of Hawkins are in a decline — and not just because of some eerie power outages: a mall arrives in town and much of the town's hometown stores are deserted as a result. Last season's bully Billy gets sucked into the Upside Down and emerges with an altered personality, courtesy of the Mind Flayer, who's up to his old tricks in Hawkins. Dustin, Steve, and Robin figure out that the mall isn't just a mall: it's a secret base for Russians. And Nancy and Jonathan's bosses? They're possessed by the Mind Flayer now too, just like Billy.
Season 3, Part 2
The team finds out that there really is a Russian science bunker under the mall (and, yes, that's a sentence you just read). Turns out, the Russians made a deal with Mayor Kline to "develop" Hawkins in exchange for using the town's proximity to the Upside Down to extract some sort of toxic substance from the dark dimension. There's a Russian super-soldier, Grigori, on a collision course with Hopper and Joyce's own investigation, and Nancy and Jonathan fight their possessed ex-bosses, who then dissolve into fleshy goop and meld together into a new Mind Flayer monster.
Turns out, the Mind Flayer has been busy controlling a whole bunch of humans to do its bidding, and the whole crew has to team up to stop its spider-monster host, which results in El being seriously weakened and her powers disappearing. The team realizes they have to close off the Gate again, cutting off the spider monster from its "brain" in the Upside Down. After several setbacks, they're finally able to do it — but at a huge cost. Joyce is forced to blow up the Gate opener with Hopper in the room, seemingly killing him.
Three months later, in late Summer/early Fall of 1985 the Byers family — now including the recently re-orphaned El — packs up to move out of Hawkins. And in Kamchatka, Russia, a pair of guards choose a prisoner to be fed to a new Demogorgon — but they specify "not the American."