Pro Tip: Keep Your Eyes Peeled For a Surprise Superhero Cameo in Shazam!
Warning: Big ol' spoilers for Shazam! below!
The selection of DC superhero films that have come out of Warner Bros. over the last decade have been hit or miss, to say the least. While Christopher Nolan's much-lauded Dark Knight trilogy made great use of Gotham's gritty atmosphere, the studio's subsequent attempts to re-create the magic — Man of Steel, Batman v Superman, Justice League — have fallen flat. Fortunately, Patty Jenkins's Wonder Woman and James Wan's Aquaman have leaned into the goofier, more human sides of their characters, and are unafraid of splashing a little color and humor into their stories.
This month's Shazam!, directed by David F. Sandberg, is no different, resulting in a charming, heartfelt superhero outing that's simultaneously thrilling, sharp, and even a little bit spooky. (The Seven Deadly Sins monsters attacking a conference room full of people? Nightmares.) But as tonally different as the movie is from the darker, grittier Batman and Superman titles that came before it, there's one moment in the film that connects Shazam to the latter in a tangible way: a cameo from Superman himself.
To set things up, Shazam! follows the adventures of foster kid Billy Batson (Asher Angel) who is granted a pretty sweet set of powers by the Wizard Shazam. With one utterance of the wizard's name ("Shazam!") Billy is transformed into the best version of himself — a tall, muscular, Zachary Levi-shaped adult who can shoot lightning bolts from his hands. Because of this neat trick, he and his superhero-obsessed foster brother Freddy (Jack Dylan Grazer) are able to use Billy's alter ego to get them out of school early, to buy beer, and make them famous on YouTube. As Shazam's profile rises in Philadelphia, Freddy can't help but brag to some school bullies that he personally knows the hero. To prove it, he even promises to have Shazam join him in the cafeteria at lunch the next day.
Of course, due to some selfish extenuating circumstances on Billy's part, Shazam never shows and Freddy ends up the laughing stock of their high school. But Billy finds a way to make it up to his friend by the end of the movie, and he doesn't do it alone.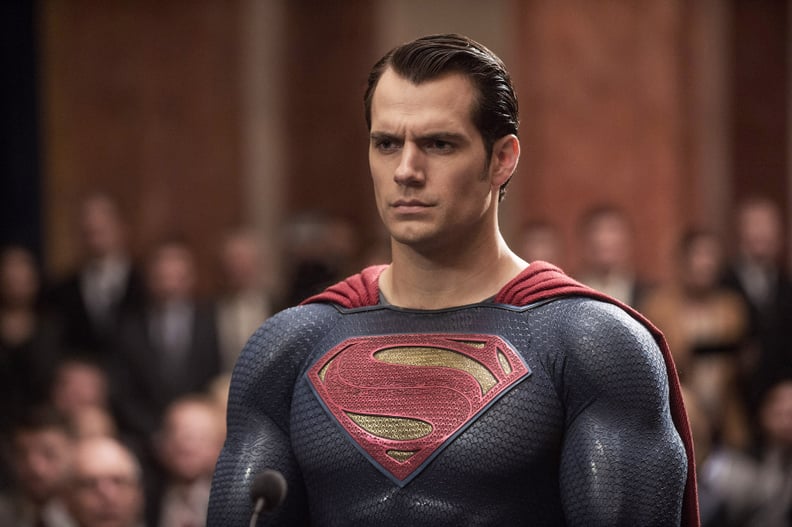 As Freddy sits down to eat lunch by himself at a table in the cafeteria, he's soon joined by his foster siblings who tell him that they got their lunch periods switched for the day, just for him. Even sweeter? Billy shows up as Shazam, and brings along Superman. We never get to see his face (Henry Cavill has exited the franchise, after all), but how cool would it be to see the heroes team up in Shazam!'s sequel?!