Taylor Swift Tweets About Feud With Scooter Braun Over AMAs
Taylor Swift Asks Fans For Help, Says Scooter Braun Feud Will Affect Her AMA Performance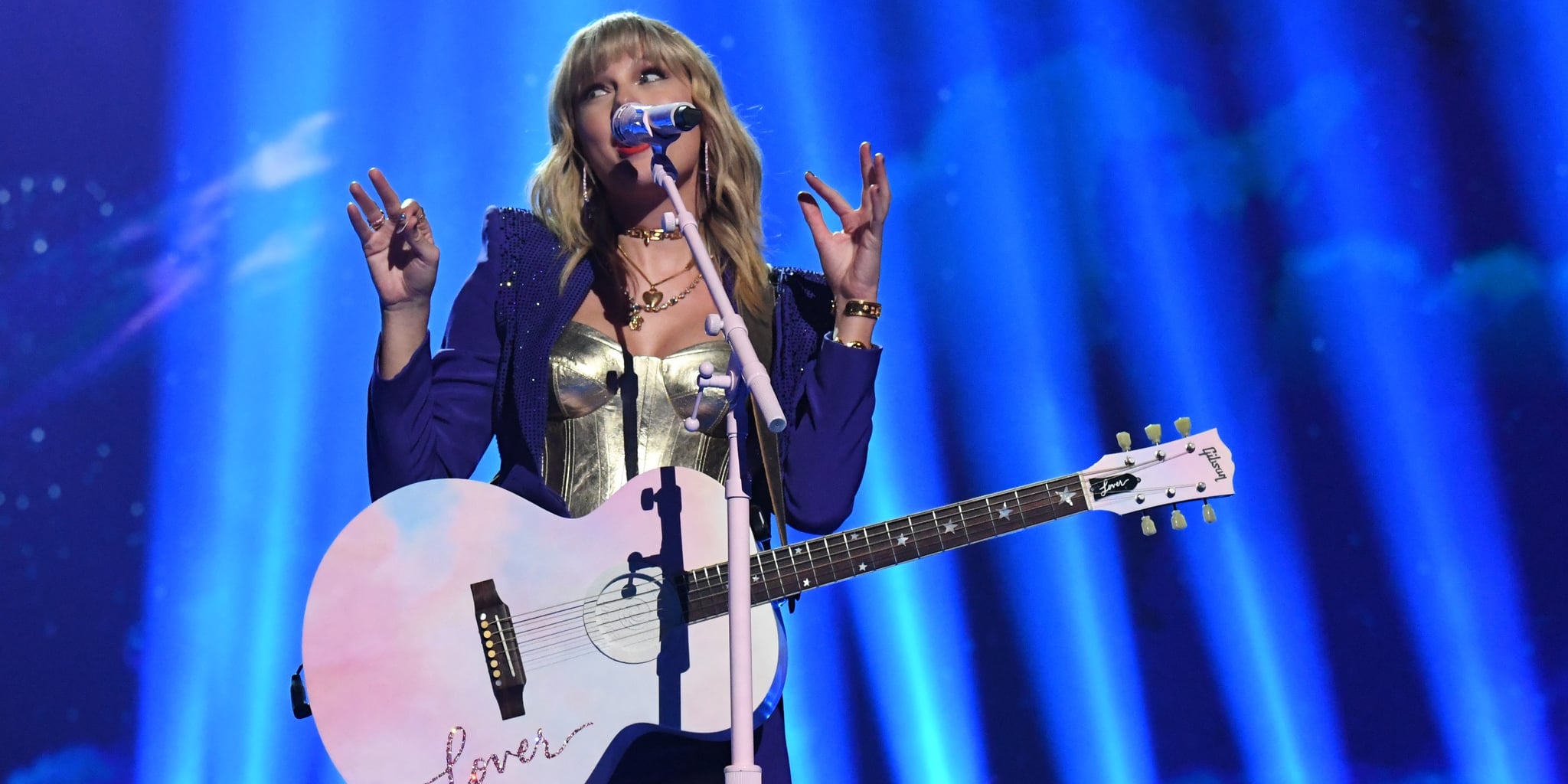 In a heartfelt letter shared to Twitter on Thursday, Taylor Swift gave fans an update on her feud with Scooter Braun and Big Machine Records' Scott Borchetta. "I've been planning to perform a medley of my hits throughout the decade on the show," Swift said, referring to the upcoming American Music Awards. "Scott Borchetta and Scooter Braun have now said that I'm not allowed to perform my own songs on television because they claim that would be re-recording my music before I'm allowed to next year."
Swift continued on to ask fans to reach out to celebrities who work with Braun and Scott Borchetta, the founder of Big Machine Records, in hopes that they can help her get permission to play her songs. "The message being sent to me is very clear," Swift added. "Basically, be a good little girl and shut up. Or you'll be punished."
Back in June, Braun, who currently manages other big-name celebrities like Ariana Grande and Justin Bieber, acquired the rights to Swift's music in a $300 million deal. Swift subsequently lost the rights to her entire music catalog to Braun and Borchetta. But she plans to re-record all of her music, which she is "legally allowed to do and looking forward to."
Don't know what else to do pic.twitter.com/1uBrXwviTS

— Taylor Swift (@taylorswift13) November 14, 2019
"I walked away because I knew once I signed that contract, [Big Machine Records founder] Scott Borchetta would sell the label, thereby selling me and my future," Swift said, following his initial acquisition of her music. In response, Braun said, "Out of courtesy, I personally texted Taylor at 9:06 pm, Saturday, June 29th to inform her prior to the story breaking on the morning of Sunday, June 30th so she could hear it directly from me . . . I guess it might somehow be possible that her dad Scott, 13 Management lawyer Jay Schaudies (who represented Scott Swift on the shareholder calls) or 13 Management executive and Big Machine LLC shareholder Frank Bell (who was on the shareholder calls) didn't say anything to Taylor over the prior 5 days. I guess it's possible that she might not have seen my text. But, I truly doubt that she 'woke up to the news when everyone else did.'"
Given the year-long struggle that Swift has faced as a result of Braun and Borchetta's actions, it's become increasingly clear that fans are more than willing to help in any way they can, lending a glimmer of hope to the idea that Swift will be able to perform her medley after all. Read Swift's full letter here.