Get Ready to Have Your Childhood Ruined by This Dark Retelling of Classic Fairy Tales
Your favorite childhood fairy tales are about to get modernized in a very unsettling way, thanks to CBS and former The Vampire Diaries writer Kevin Williamson. The writer and producer's newest project is a dark reimagining of classic fairy tales as modern-day thrillers. This definitely won't be similar to Once Upon a Time's fantastical take on stories like Cinderella or The Little Mermaid. According to CBS, Tell Me a Story is more of "an epic and subversive tale of love, loss, greed, revenge, and murder."
The series will air on CBS All Access with a 10-episode debut season, set to premiere on Oct. 31. The cast of Tell Me a Story includes familiar faces like Paul Wesley, Dania Ramirez, Danielle Campbell, and Kim Cattrall. Keep reading to see the first trailer and get more information about this new psychological thriller series.
01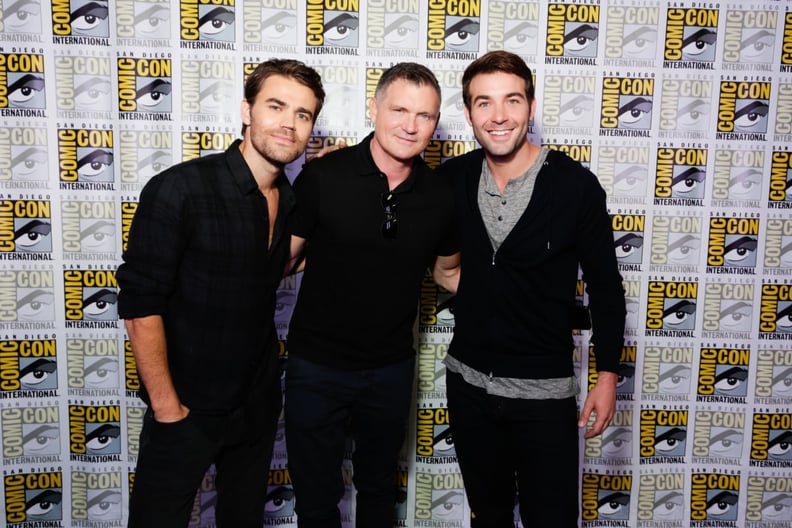 The Cast
Tell Me a Story star Paul Wesley poses with series writer Kevin Williamson and costar James Wolk. Also on the cast are Danielle Campbell, Dania Ramirez, Kim Cattrall, Sam Jaeger, Davi Santos, Billy Magnussen, Dorian Missick, Zabryna Guevara, and Michael Raymond-James.
02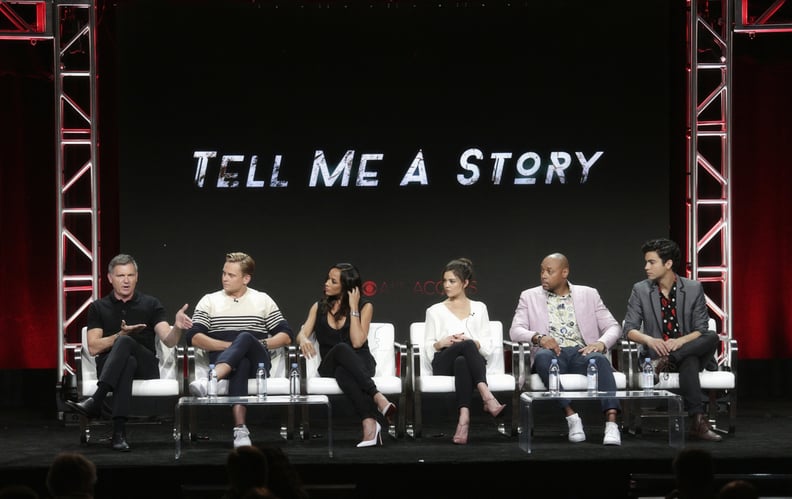 The Plot
Though exact details on the plot are scarce, we do know that the series is set in present-day New York City and will tackle The Three Little Pigs, Little Red Riding Hood, and Hansel and Gretel.
03
The First Trailer
The sneak peek was released at CBS's TCA presentation day in August.
04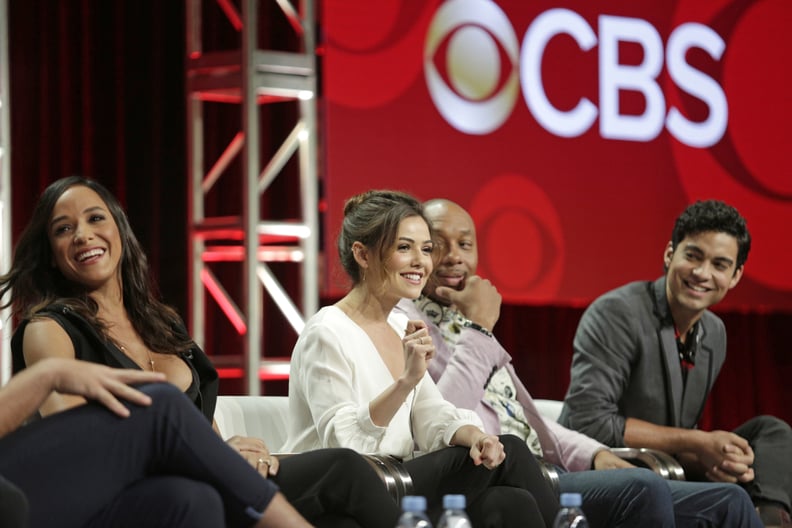 Where You Can Watch
Tell Me a Story will only be available for all subscribers to CBS All Access.