Here's Everything We Know About the Fugees Reunion Tour
The Fugees Have Postponed Their 25th Anniversary Tour in Celebration of The Score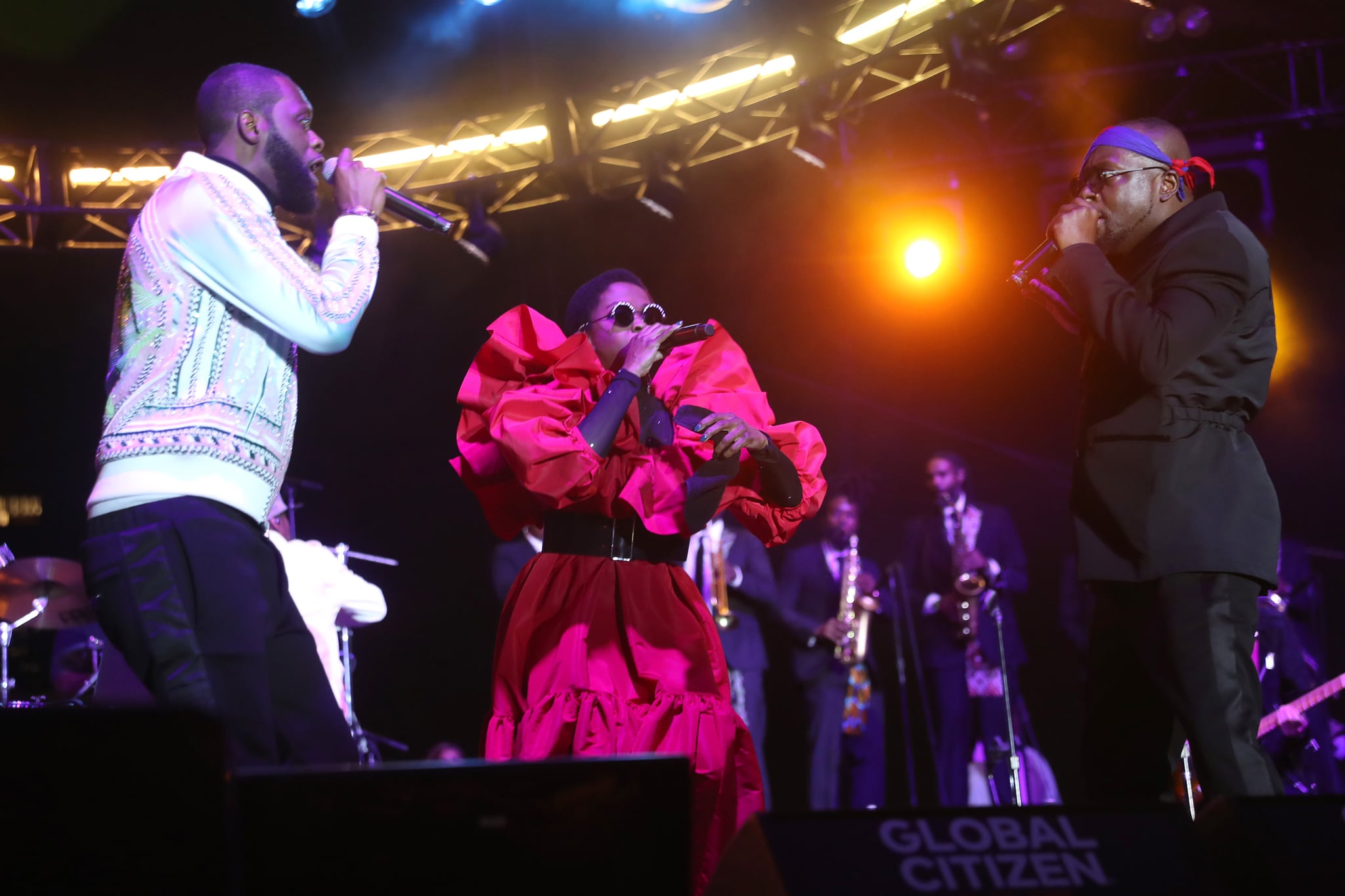 Image Source: Getty / Johnny Nunez
The Fugees are back together! On Sept. 21, it was announced that Lauryn Hill, Wyclef Jean, and Pras Michel are reuniting for a tour to celebrate the 25th anniversary of their second and final studio album, The Score. The upcoming tour marked the hip-hop group's first tour in 25 years, and they kicked it off at an undisclosed location in New York City on Sept. 22 as part of Global Citizen Live for their first show together in 15 years. The rest of the tour was due to commence in November, but on the first day of the month, they announced the tour has been postponed until early 2022 "to ensure the best chance that all cities on the tour are fully open." The group added, "With so much excitement around the reunion tour, we are also happy to announce that we will be adding more cities and dates!" The Fugees have yet to disclose the new tour dates, but they assured fans those details are coming soon "along with some SPECIAL announcements!"
Initially, the group was supposed to tour in 12 cities across the United States, France, the United Kingdom, Nigeria, and Ghana.
"The Fugees have a complex but impactful history," Hill said in a statement in September, according to Variety. "I wasn't even aware the 25th anniversary had arrived until someone brought it to my attention. I decided to honor this significant project, its anniversary, and the fans who appreciated the music by creating a peaceful platform where we could unite, perform the music we loved, and set an example of reconciliation for the world." Jean added: "As I celebrate 25 years with the Fugees, my first memory was that we vowed, from the gate, we would not just do music we would be a movement. We would be a voice for the un-heard, and in these challenging times, I am grateful once again, that God has brought us together."